Prime Minister Naftali Bennett met with senior health officials on Thursday to discuss the surge in COVID-19 cases in Israel and the need to encourage more Israelis to receive the coronavirus vaccines, especially the elderly and at-risk populations.
Bennett asked the officials from the Health Ministry and the health funds providing services in the community, to focus efforts on explaining the importance of the fourth vaccine in preventing serious illness.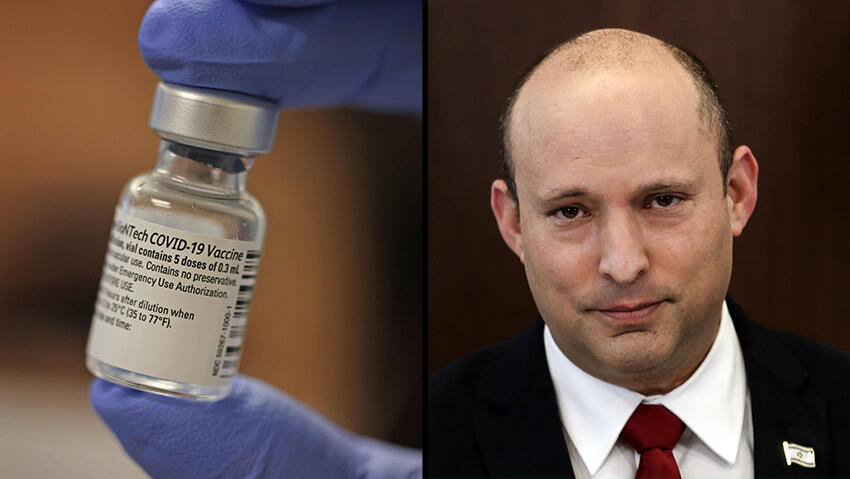 In an effort to incentivize HMO's to reach a larger section of their patients over 60, a sum of NIS 100 per shot administered.
The ministry officials advised the prime minister of existing plans to react quickly should a more infectious or dangerous variant of the virus begins spreading, including plans to suspend air travel to and from Israel.
Following the meeting, the Prime Minister's Office issued a statement stating that Bennett approved an extension of existing COVID restrictions including the use of masks indoors at least until May.
Coronavirus Czar Salman Zarka said in a press briefing on Thursday afternoon that there was a real risk of new variants appearing in the foreseeable future and without spreading unnecessary fear, Israelis must understand the critical need to protect themselves from serious illness while maintaining their normal routine.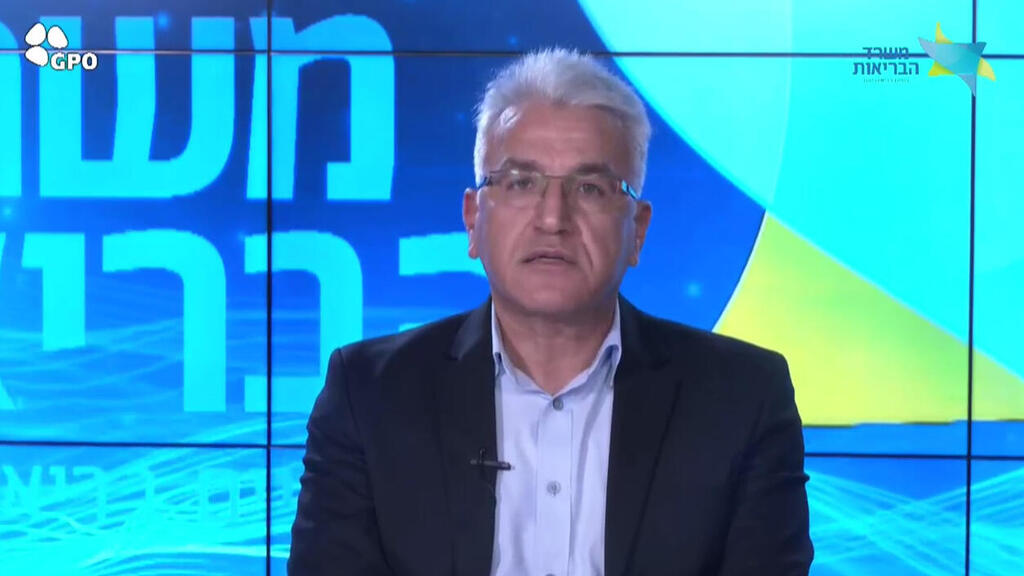 The senior health official also said that all indications are than those who have recovered from the Omicron variant of COVID are safe from infection from the BA.2 variant which is now responsible for most of the new cases.
He urged Israelis to test for COVID before attending holiday gatherings.
Director General of Clalit healthcare fund Sigal Rosenberg said her HMO had launched a campaign to increase vaccination of all their over 60 members. "We want the vaccination campaign to last until April 15, in order to prevent high morbidity for the upcoming Passover holiday," she said.
"At the moment, out of some 1.5 million people over the age of 60, 120,000 have not been vaccinated at all against COVID-19, and 450,000 had not received their fourth jab," adding that it was a challenge to convince people to submit to vaccines.
Rosenberg also said the campaign will focus on the effectiveness of the fourth vaccine, which is four times more effective in preventing serious disease.
First published: 17:45, 03.24.22