After five years of dating, Liran Asaf (27, preschool teacher) and Gal Nedar (30, botanist) from Kibbutz Kfar Szold, got engaged. Their wedding was supposed to take place on October 13 and everything was ready for the perfect wedding - the photographer, the DJ, the dress and a magnificent venue. But on October 7, the war broke out, which changed the happy couple's and many others' plans. Gal, who serves in the reserves as a combat medic, was drafted to the northern region on the second day of the war, and the couple had to cancel the event they were looking forward to.
"The wedding was supposed to be in the north, which was getting warmer, and in light of the situation, I informed the guests that we would postpone the wedding after the war. It was one of the hardest things I've ever done in my life," said Liran.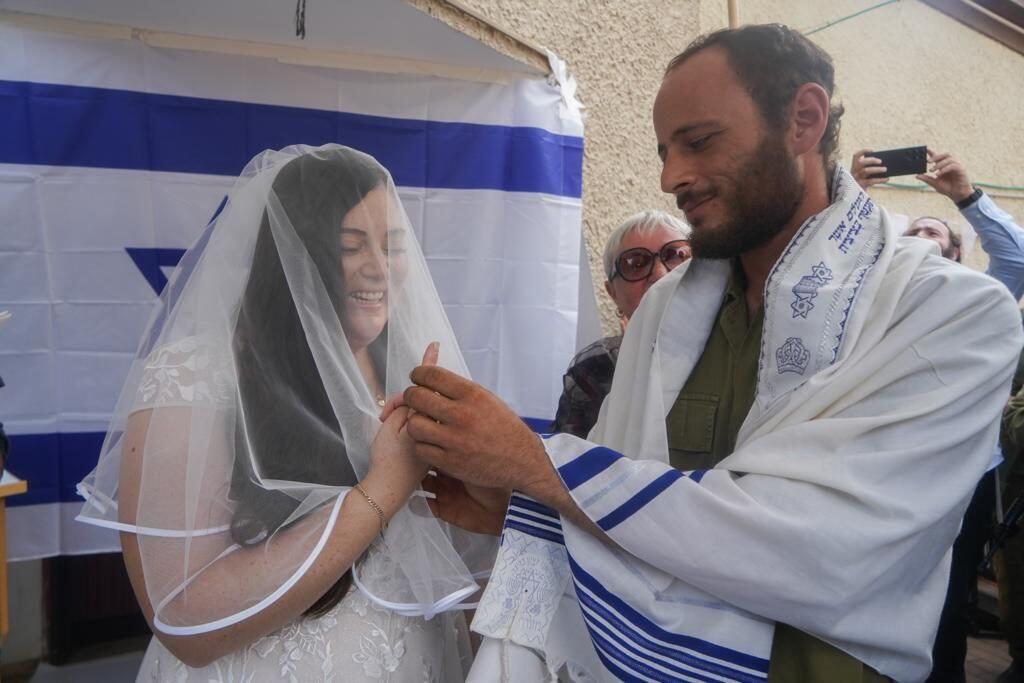 "On the day we canceled, we thought that maybe we should have a wedding in the staging area of Gal's unit. The wedding is something we were really looking forward to and we thought it could be a story for the children. The unit was moving from place to place so we didn't know where the event would take place. It wasn't until October 12 that Gal told me that they were in Moshav Dishon and we decided to organize a wedding within a three-hour notice."
How did you manage to plan a wedding in three hours?
"It was crazy. The unit's military rabbi, Elhanan Lewis, spoke to the division and together with Gabi Rivkin, known as the 'Soldiers' Sister,' organized a wedding for us. All the suppliers volunteered for the task - the refreshments included sandwiches, fruit and two wedding cakes donated by bakers.
"When I informed my makeup artist, Sapir Hajaj, about the wedding in the field, she immediately got involved and volunteered to do my makeup and hair in these special circumstances. A DJ volunteered to liven up the dance floor with Hasidic music, and our photographer was an IDF Spokesperson's Unit photographer. I wore a wedding dress that had already been rented and Gal wore a uniform. We took pictures with APCs and sat on the Hummer on which we spread a white towel so that the dress wouldn't get dirty. One of the soldiers made me a bouquet of flowers that he found in the wild. There were about 100 guests, most of whom were soldiers.
Our nuclear family - the parents and siblings came to the wedding, while the extended family watched the wedding via Zoom. The people from the moshav came to make us happy, they opened the synagogue for us and made Hakafot with the Torah scroll. There was a great aura at the event and an amazing experience."
What is your advice for flash weddings?
"Just let go and take it easy. Realize that the atmosphere is more important than anything else. You also don't have the hall, the decor and the food you planned - enjoy the experience. When there are good people at the wedding, you don't need anything more than that."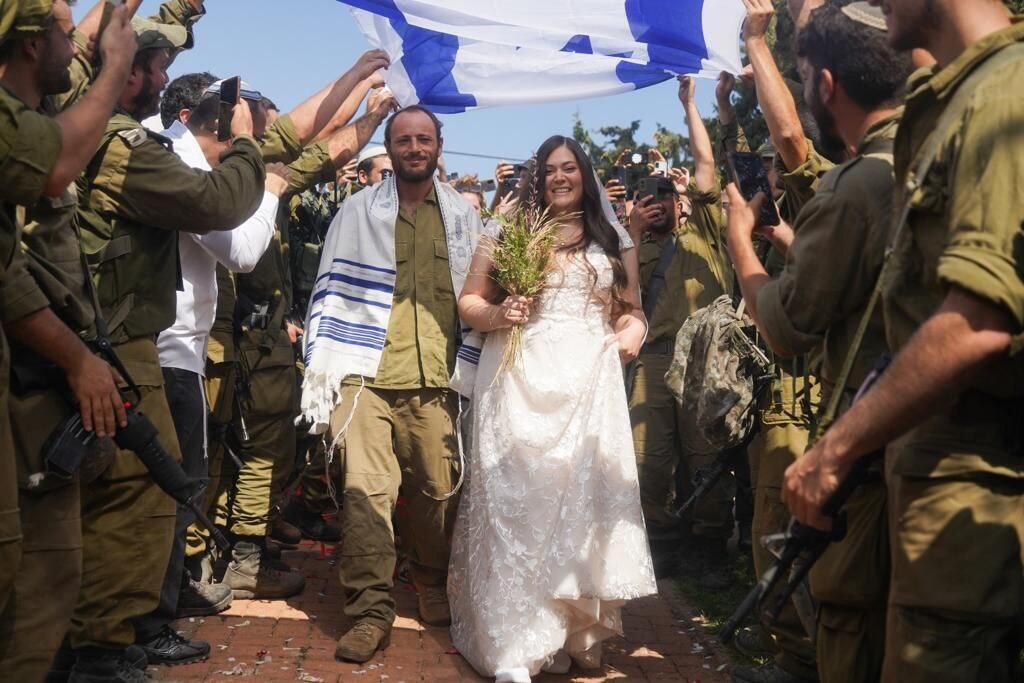 Another couple who organized a flash wedding themselves is Smadar Ben (25, physics and computer science student) and Yosef Sharet (26, works in a startup company), who live in Herzliya. The two got engaged after nine years of dating and were supposed to get married in a banquet hall on October 9 with 300 guests. "Yosef, who is a reserve officer in the Golani Brigade, went out to fight in the south on October 7. When we canceled the event, there was a sense of acceptance. We realized that this was not the time for the event. Until Tzachi Dabush, a family friend, suggested that we not wait until the war was over and quickly organize a wedding in the field," Smadar said, "I didn't want us to be the 'couple who didn't have time to marry' if God forbid something happens to him."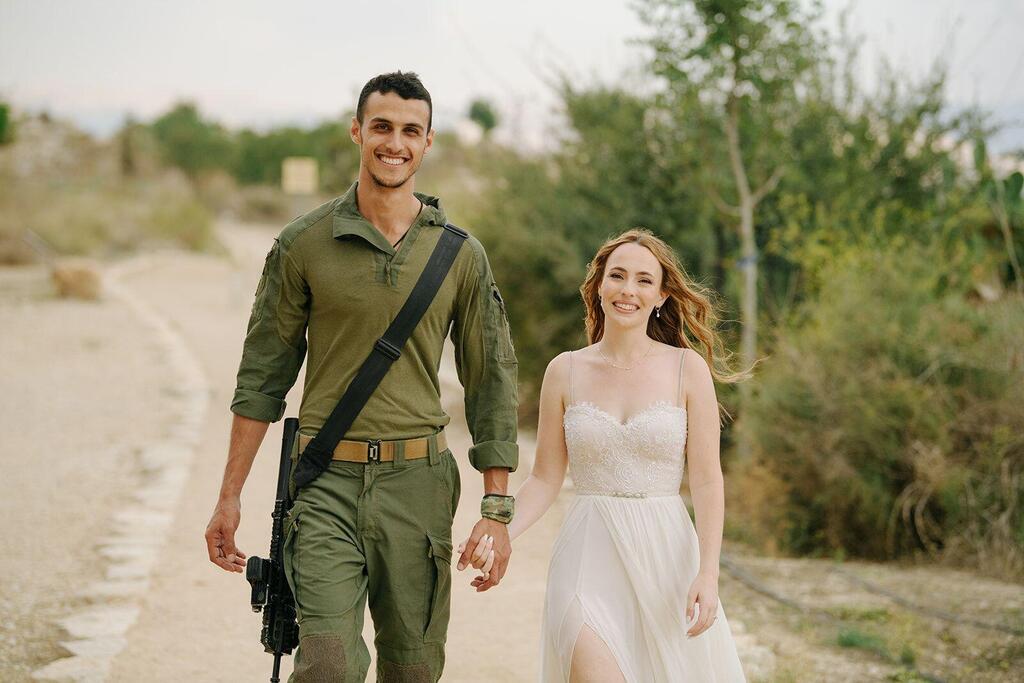 "I tried to convince Yosef to get married now, but he didn't like the idea. Until he talked to his good friends from the base who fought on that horrible Saturday and said a wedding would be good for them. At that time, Yosef was undergoing training in the City of Training Bases (also known as Camp Ariel Sharon), so we decided to take advantage of that and get married there. We decided on the wedding on a day's notice, and we got married on October 16."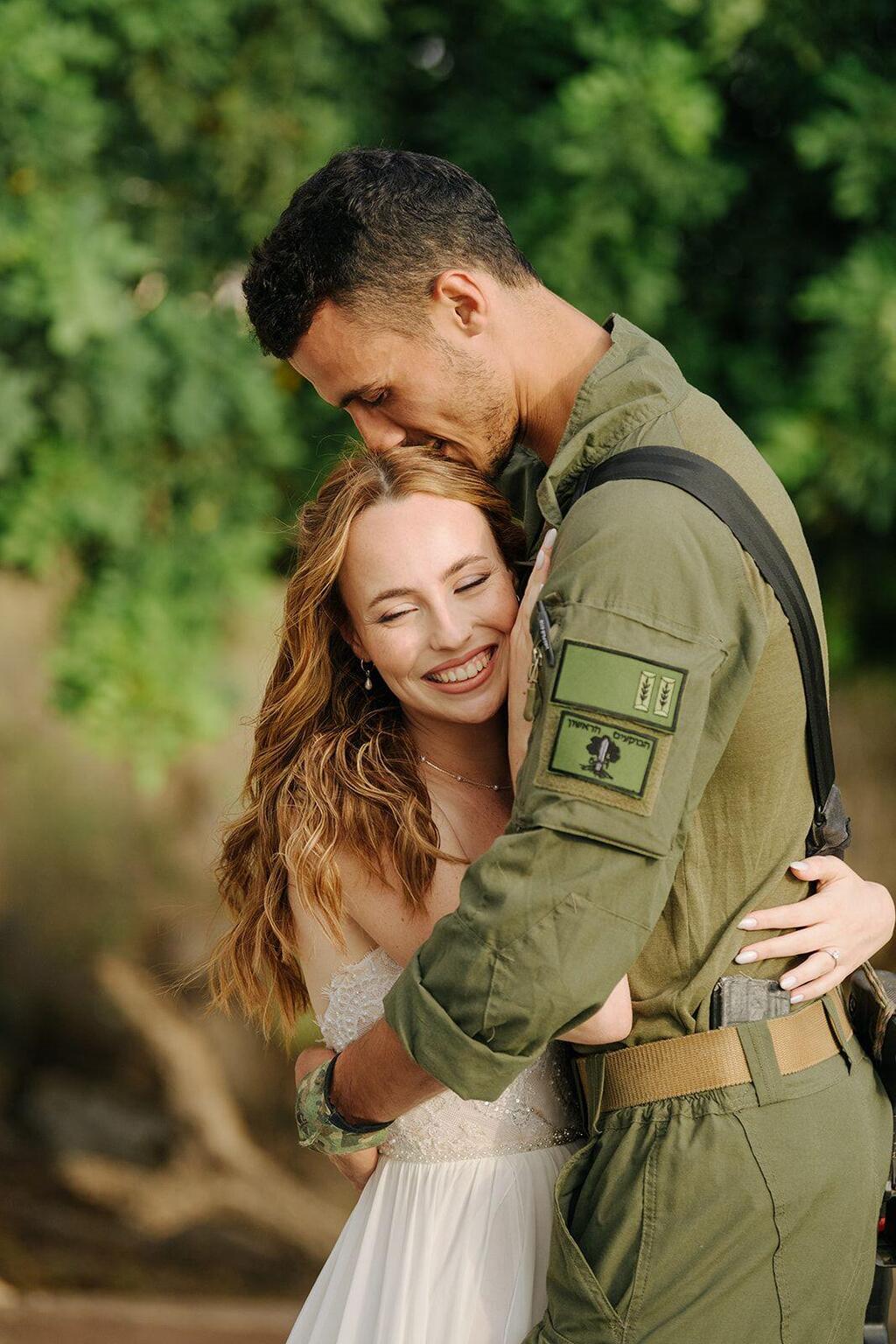 How did you organize a wedding in such a short time?
"The army organized everything for us and we just came to the event. I only took care of the dress and makeup for myself. I posted on Facebook and received hundreds of inquiries. They sent me five dresses and in the end I chose a second-hand dress by the designer Alon Levana. The makeup artist and hairstylist Lior Galizian did my hair free of charge, and all the suppliers joined the cause voluntarily. The photographer Uri Shemesh accompanied us throughout the day and also took photos for us before the wedding and we had a magnet photographer Oran Zoom who helped in the production of the event. We thought that the only decorations would be Golani Brigade flags and we were surprised when we saw the design of balloons, flowers, a chuppah (ceremonial canopy) and our names in huge letters, The designer Samdi Akrish took care of it. The refreshments consisted of great military food like couscous."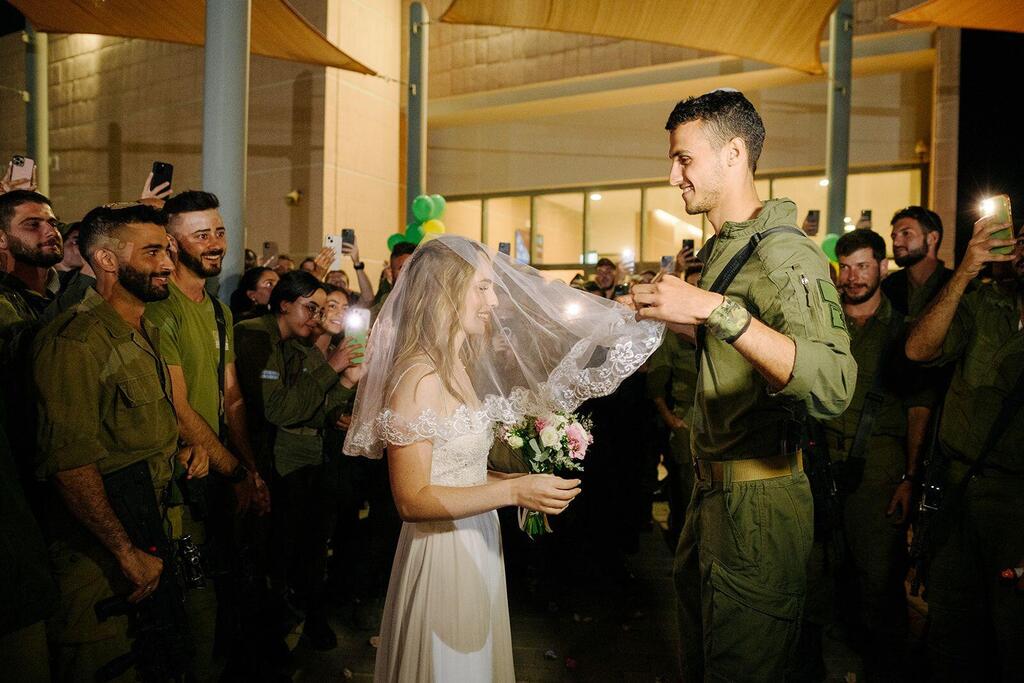 "The rabbi of the city of Safed, Shmuel Eliyahu, married us. Daniel Dayan took care of the arrangement, a tallit, a bridal blessing, a glass for breaking and a pillow for the rings. The singer Shimon Buskila sang us a beautiful song in the chuppah 'To the end of the world' and DJ Lior Khodadi threw us an amazing party. We had 35 guests from the family and hundreds of soldiers. The guests brought us gifts such as watches and necklaces. We were shocked. It was really exciting and I was happy to see the soldiers happy and dancing."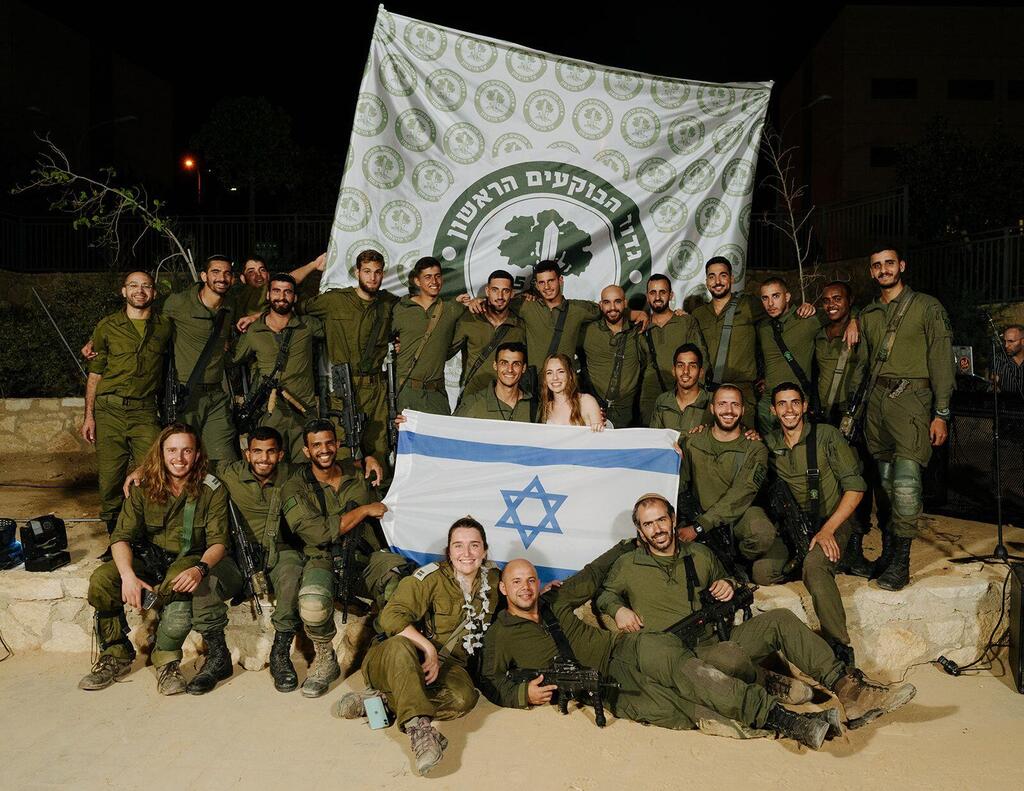 What's your advice for flash weddings?
"Just go with the flow and don't come with high expectations. We didn't think about what was supposed to be, but simply enjoyed the shower of love on us. In terms of organizing the wedding, I suggest posting on Facebook and asking for help from different suppliers. People are waiting for the opportunity to help. You can organize a wedding in a few hours."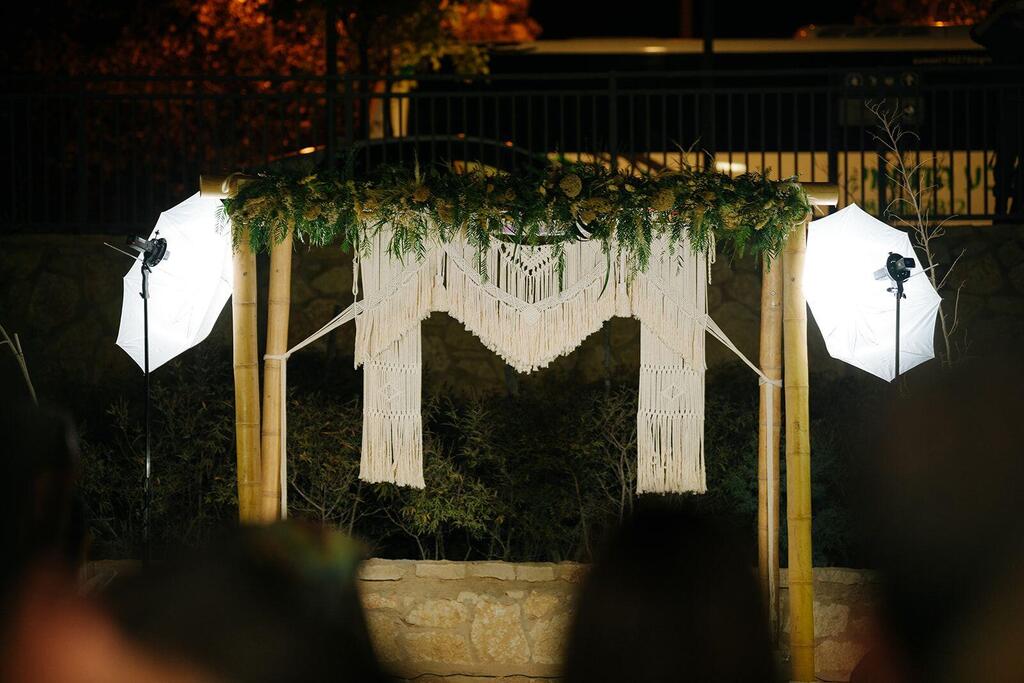 These are just two weddings out of hundreds that took place across the country in the last month. Many couples who planned to get married in advance or those who spontaneously decided that now is the best time managed to organize a well-designed and exciting wedding within hours or days. Many organizers and designers also receive requests to help with the design as well as operational aspects for the couples. One of them is Mirit Fish, a home designer and stylist as well as a stylist for photo shoots and events, who found herself designing weddings during the war. "The story of Shlomit and Eyal is really a flash wedding that took place this week. "Within a week the couple decided they were having a small and fun wedding and they announced that they were looking for a venue. I volunteered my services and said I would design the wedding myself. From there I produced their wedding and took care of everything you need - a videographer, speakers, a place to take pictures, a chuppah, table arrangements and everything related to the design aspect."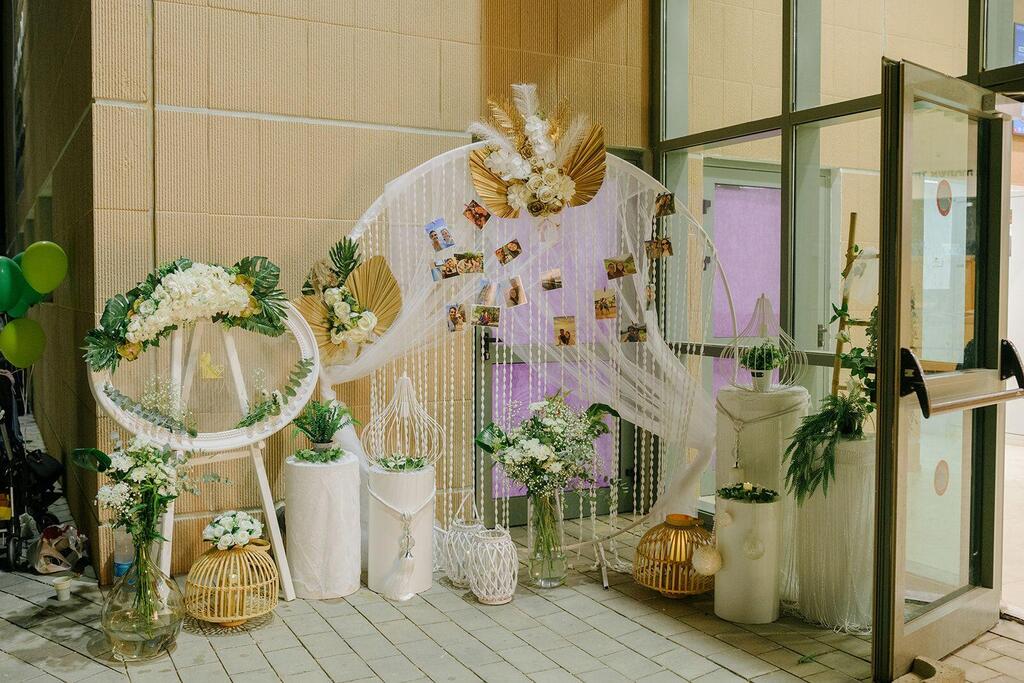 What is your advice for a flash wedding with guns blazing?
"Make sure the base of the table is clean. Everything on the table will be appropriate. First of all, I take care of the white tablecloths. Napkins can be in the color that the bride and the groom like, preferably a light color - white or cream, for example. The chairs can be white, black or wood so they will match. You can use any design you want to put on the table. I chose to go for the safe side and choose wood and white. I almost didn't manage to get the wedding venue, but luckily two days before the event I arrived at the place and made an agreement with the owner.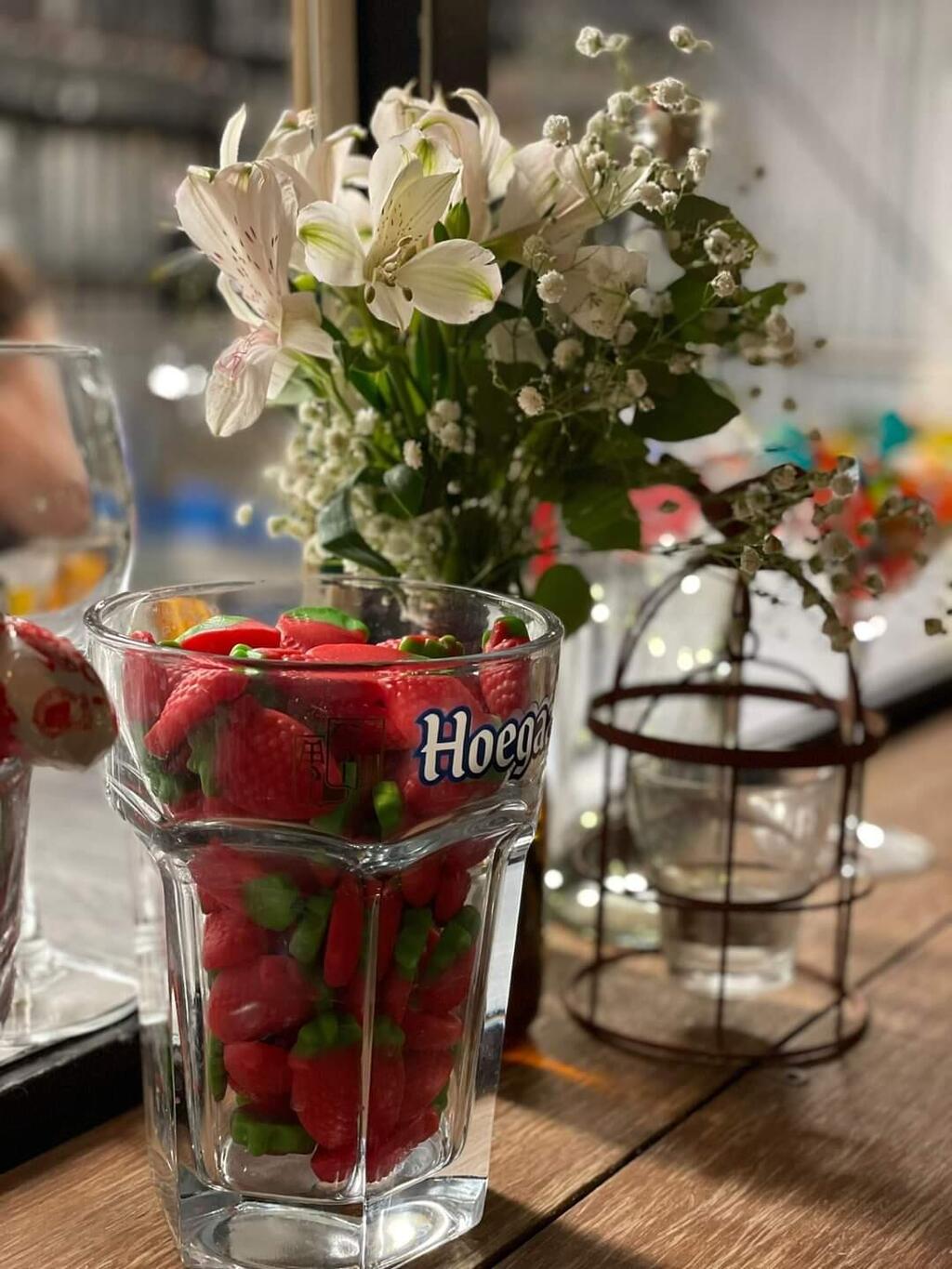 In terms of atmosphere and decoration, we placed a round wooden plank on each table and placed various brown bottles on it. Then I put flowers in all kinds of bottles: (beer bottles, soap bottles, juice bottles, etc). The opening of the bottle is small, so the amount of flowers is correspondingly small. On top of this, I added branding and a table setting that would add color and interest, and of course, put together a theme for the bride and groom. We chose to print the names of the bride and groom on notes. And we combined it as a brand. At this stage, the talented Mia Tal, owner of the brand Tablez, helped me, and we did it in an hour on the computer and printed it."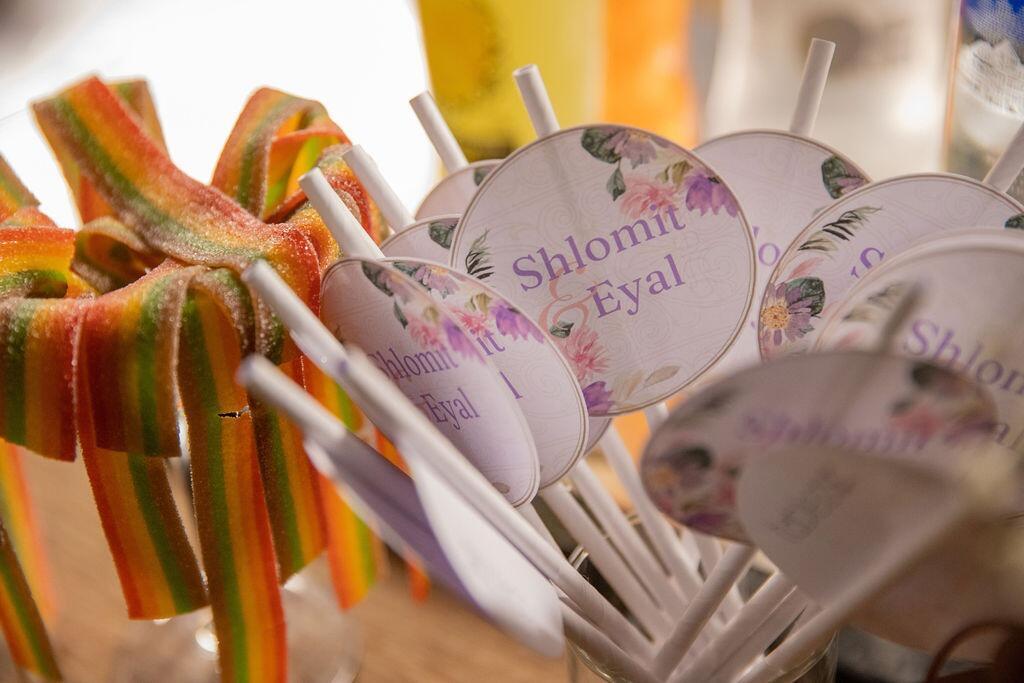 Fish added: "The talented Mia offered me the amazing design for the cutlery and the plate and also made small signs for the bar. We also made a postcard in which we combined the names of the bride and groom with a line from a song they like very much and entered the chuppah with it. It's a souvenir for the guests and the couple and also looks good in a nice photo. We combined bottles of flowers with lanterns on the tables around to give a pleasant feeling to those sitting. On the bar, I scattered the straws with the branding and to add color we combined gummy candies in cool beer glasses, next to flowers and pink lanterns with birds that added a romantic and delicate atmosphere. The entire construction of the concept took only a few hours and the execution included a day of gathering materials and that's it - you have a perfectly designed wedding. All that remains is to break the glass."
How to organize a wedding in a few days or hours
If you also had to cancel your wedding due to the war and you are interested in holding a quick and exciting event - here are some tips from event producers for organizing a flash wedding in style: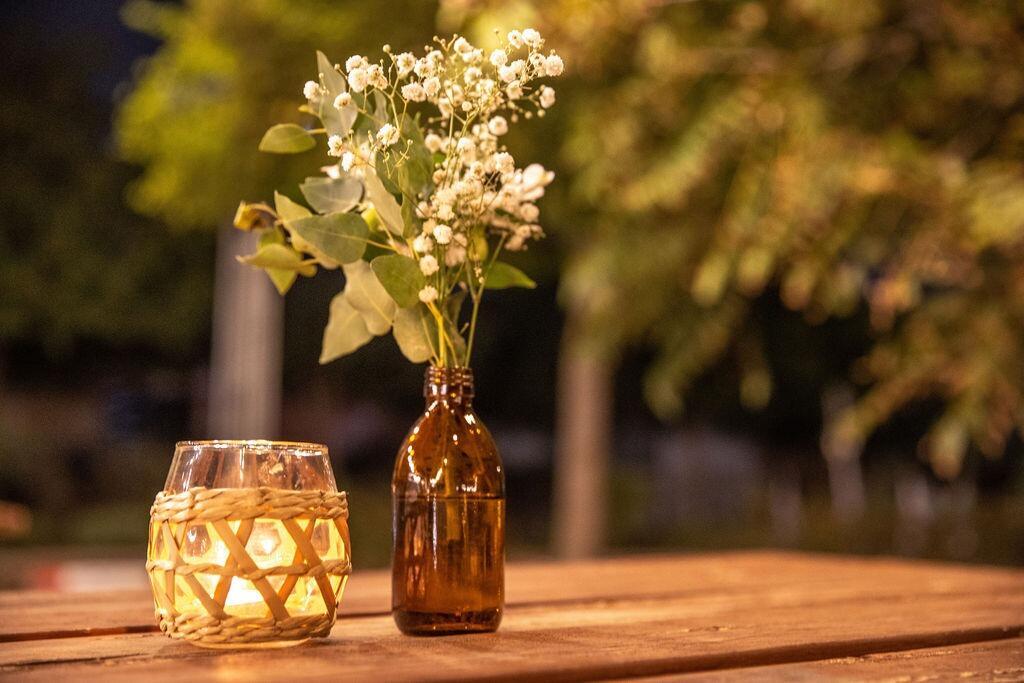 First, you need to decide where to hold the wedding. It is better to choose an area that is considered relatively quiet, such as a courtyard of a house, a synagogue, a hotel, a kibbutz, and if one of you is serving in the reserves these days, you can coordinate the wedding with the army in a staging area or at a military base. In addition, there are restaurants that offer private rooms where you can hold a limited event for a few dozen participants.
It is of course important to make sure that there is a protected space in the area in case of a rocket siren. You should prepare and plan cover in case it rains - a pergola, a huge event tent or a wide canvas tarp will do the job, combined with a few umbrellas for the guests.
Take care of the toilets for the guests if it is an event in an open and natural area. There are rental companies of mobile services that will come to the area for this purpose.
"Even when it comes to an outdoor wedding, it is important for your guests to know that they are entering a different and special place, one where love prevails. To do this, you can fence off the entrance to the chuppah and the celebration area. You can do this with portable iron frames and decorate them the way you like, or with the help of wooden posts that will give a natural look," says Lior Azut, a designer and event producer, "It's true, it's not the venue of your dreams, but any place can become festive. Don't hesitate to use objects and elements found in the field and try to give them new life. We've already seen companies that decorated tanks with flowers and raised a chuppah from a make-shift gazebo so the sky's the limit."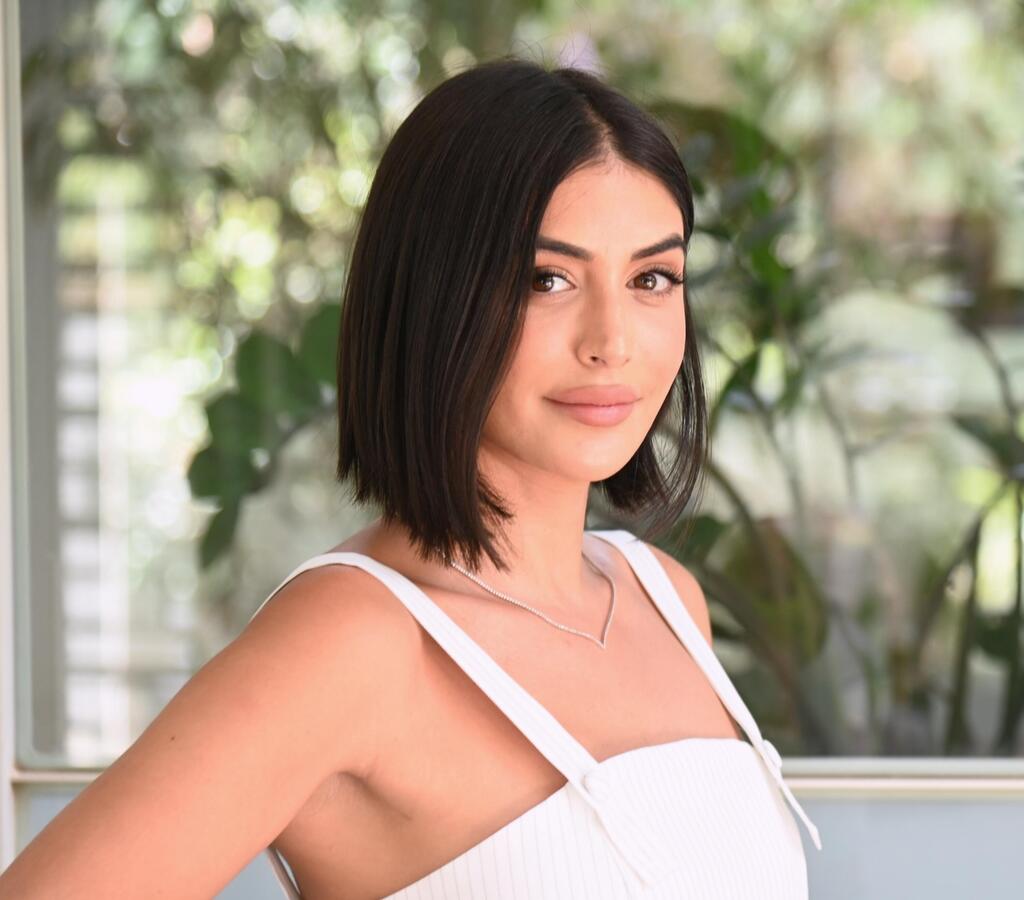 A more plain and happy design with balloons, flowers, leaves, macrame, sweets and the like is more preferable and will make the event happier than any pompous and luxurious production. Don't forget your creativity.
The design of the chuppah
"The chuppah is the heart of every wedding. That's why it's important to invest in it even when it's held outdoors. Decorate it with the flowers you like, combine elements of blue and white in it and make sure that the people who are closest to you will hold it in your exciting moment," Azut says, "If you have a family chuppah that is passed down from generation to generation - it's time to take it out of the closet and incorporate it into your flash wedding."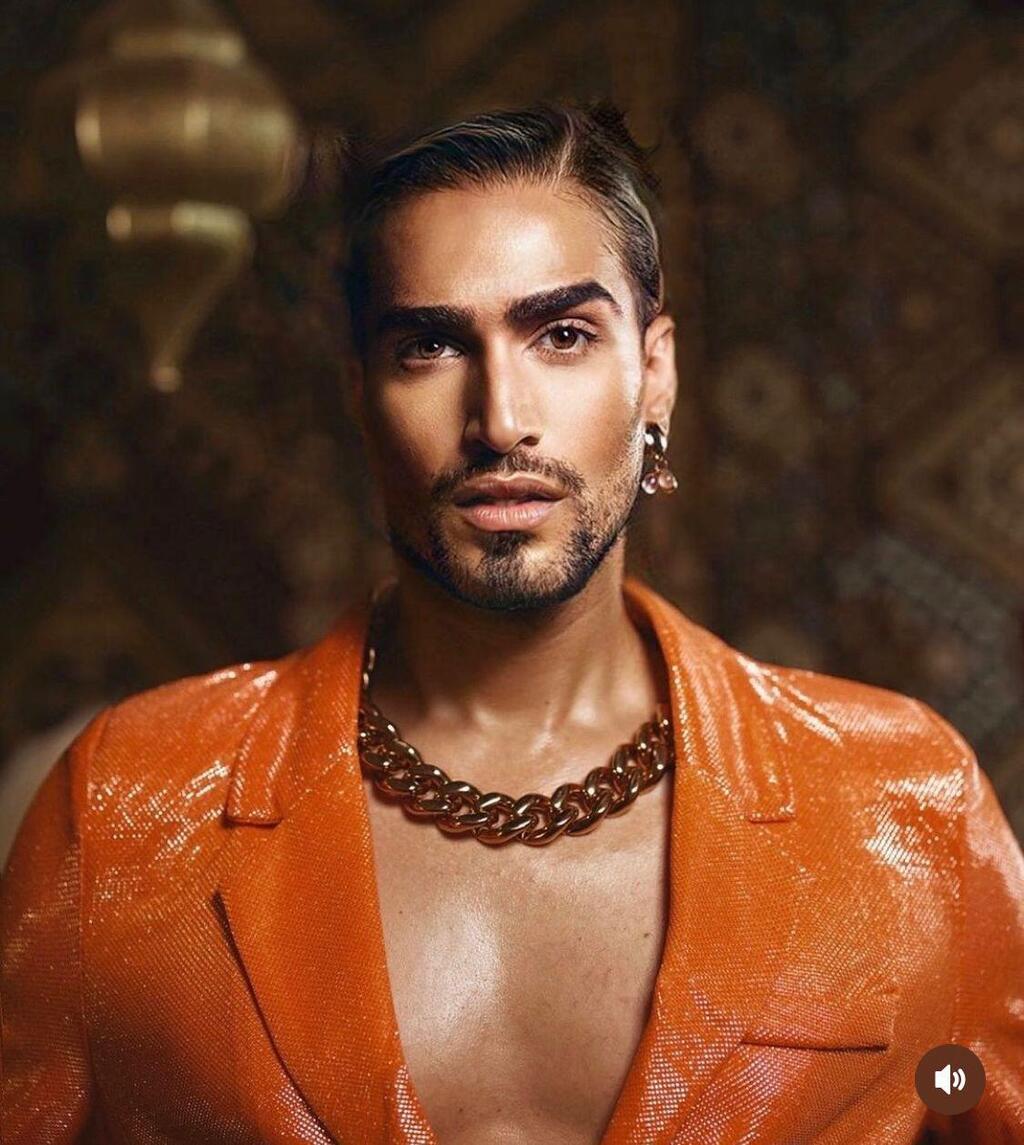 Shawn Blaish, an event producer, adds: "You can improvise a standing chuppah - you take four bamboo poles and hang a tallit over it. In addition, you can purchase a roll of white fabric at fabric stores and create a trail carpet leading to the canopy. It is important to apply double-sided glue so that it stays in place." It is possible to incorporate the Israeli flag into the chuppah, in the spirit of the times.
"Even KKL benches or military dining tables can become festive with the right tablecloth and simple table design. You can make a minimalist table design that still gives the impression of elegance and class, in colors of your choice. For example, you can take a car wheel or water bottles that are not in use, paint them and make small flower planters out of them for the center of a table," says Azot.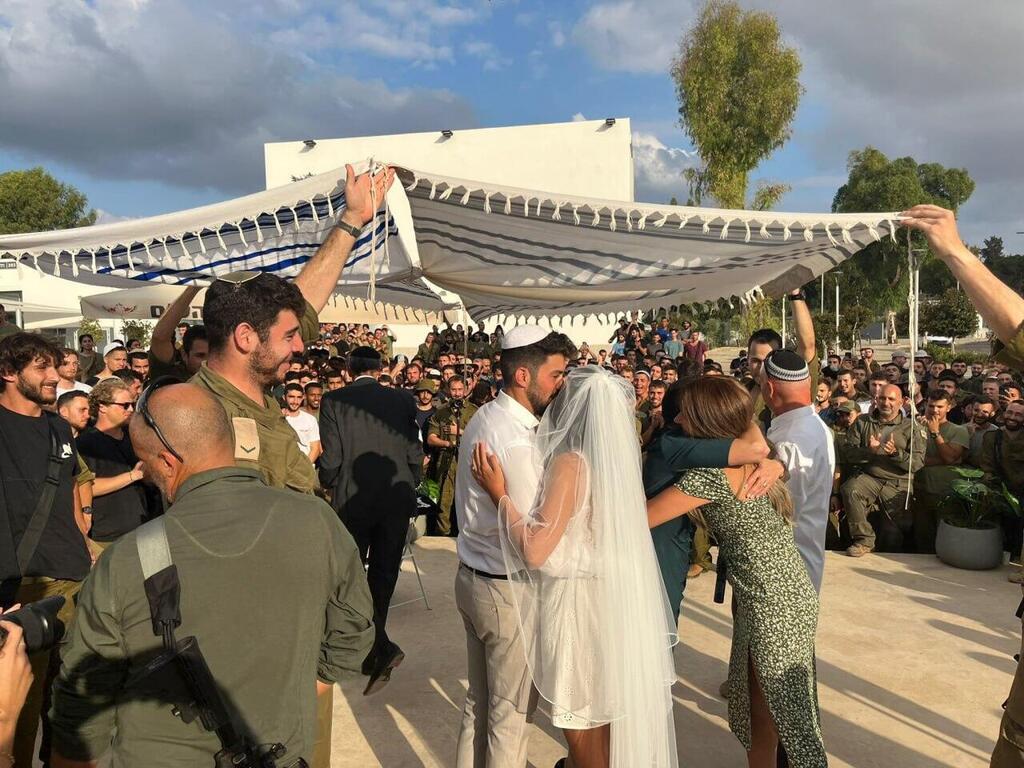 Blaish adds: "You can find table lamps at IKEA that will add to the atmosphere, put candles and buy ready-made flower arrangements at nurseries and flower shops which cost only NIS 50."
Azut and Blaish recommend matching the food to the area. "You can contact a catering company that has a set-up that can adapt to the conditions of the area," said Blaish, "If you want to take care of the food yourself, you should go for a buffet that includes tapas, sushi and salads. Another option is to ask each guest to bring some kind of refreshment and together a diverse and happy meal will be created."
Azut adds: "Choose finger food that's easy to take, take care of serious heating plates that will keep all the food hot and tasty, take care of festive cutlery for the guests that can be rented for a few hours and also invest in the form of serving."
There are event equipment rental companies that bring tool boxes to the location and collect them (as they are, dirty) at the end of the event; You can choose biodegradable disposable utensils made of bamboo, sugar cane, corn starch, etc.
"For underprivileged couples, I recommend Gemach which donates wedding dresses and groom's suits for rent at no cost," says Blaish, "you can also contact designers who will contribute to the matter. Although it won't be a custom-made wedding dress, there are many dresses that can fit you, and also groom suits that you can get immediately." And of course, you can always get married in an IDF uniform.
"You can contact a DJ and ask him to join you for your wedding on a voluntary basis or for a nominal price, but you can also take care of the music yourself," said Blaish. "You can create a music playlist of your personal taste which will put everyone in the right mood. Take a portable stereo and thus create amplification and appoint a good friend who will be trusted on the system."
If it is a wedding in the evening, especially now that the sun sets early, you can combine garland necklaces in different styles as well as combine Chinese lanterns - candles inside brown paper bags filled with sand - to mark the entrance path or areas in the field. "Candles on the tables and at the bar will add to the romantic atmosphere, even if the wedding is held on a military base or in a staging area," Fish added.
If you plan to get married through the rabbinate, you can contact the rabbinate or the Zohar organization and look for a rabbi who will marry you even on short notice. If you are getting married on a military base or in a staging area, you can find out with the IDF if a military rabbi can officiate for you. Blaish pointed out that you should take care of a marriage certificate, a ketubah, rings, a tallit and a glass to break in the chuppah.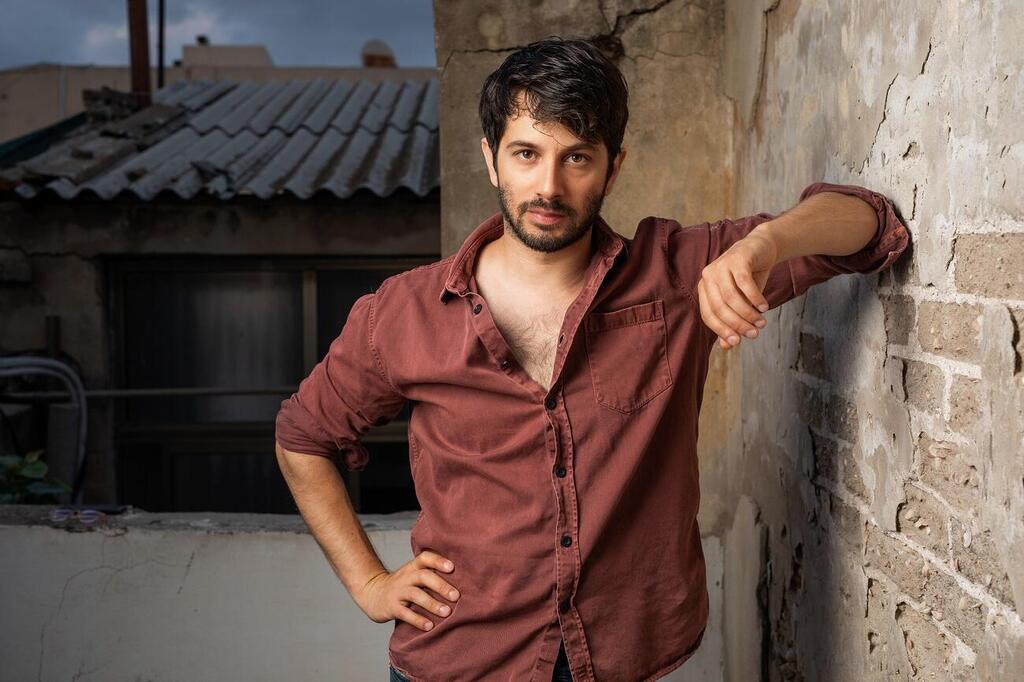 If it is not a religious wedding, you can ask a loved one to officiate and maybe even perform, for example, Ran Danker, Omer Adam, Hanan Ben Ari, Avri Gilad, Mosh Ben Ari and many others who have done this very recently. Or alternatively, ask the commander or a close friend to host your exciting ceremony.
Get help from professionals
"Even during the fighting, there are many professionals who will be happy to be at your service, volunteer or provide services at special prices: event producers, photographers, makeup artists, dress designers, hair stylists, food and beverage business owners, and many other people who just want to make the bride and groom happy," said Azut.
Blaish added: "It is recommended to post on Facebook or proactively contact suppliers that you like. You can also contact an event producer so that he can contact the suppliers for you and organize a wedding for you easily and quickly."
The photographer Ilan Lorenzi says that he was asked to photograph a wedding of a couple from Be'eri, who were heading to the Ein Gedi Hotel near the Dead Sea, and it was unlike any wedding he had photographed. "The preparations in the midst of the pain and loss of the entire Be'eri community and of the family were exciting and also provided an opportunity for the members of the community to meet and rejoice despite all the sadness and pain," said Lorenzi about the moving event.