"I was a girl that nobody believed in. My coaches didn't think I was anything special, didn't believe in me and didn't think I would succeed. I was different from all the others, they were all taller than me, had fairer skin than me, most of them from Eastern Europe. I got the feeling that nothing would come out of me and that I wouldn't be able to go far."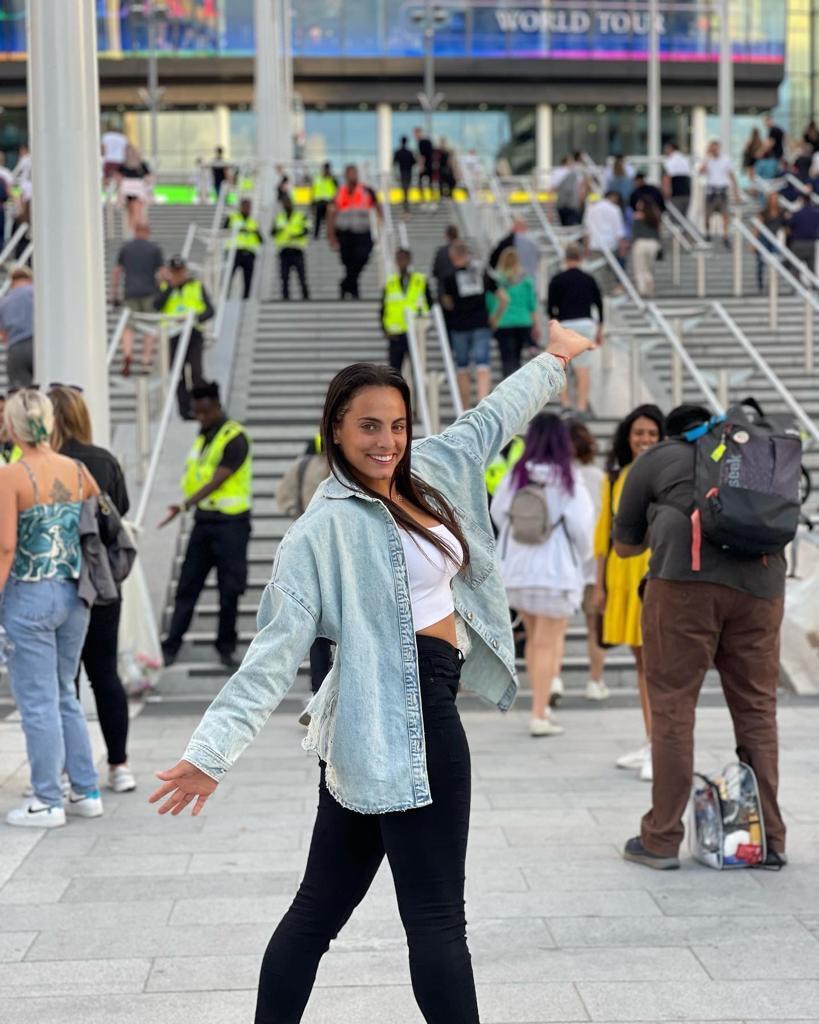 It was tough, but it's also part of what built me. Every time I would fall apart from a comment or a look, I was the one who also picked myself up, and reiterated 'I can'," she says.
"Over time I also learned to harness this frustration and struggle and convert them to motivation. They told me I wouldn't make it? I'll prove them otherwise. They told me I'd fall? I will complete the most accurate exercise.
I made it my goal to prove that I could, that I was more capable than they thought. I knew it was mine, that it was on me. If I succeed or fail, the responsibility is mine."
What kind of child were you?
"I was the girl no one believed in. My coaches didn't think I was anything special, and didn't believe I would succeed. It was hard, and that's why I did the opposite. I wanted to prove that I could, that I was more capable than they thought. It hurt, but it motivated me. I knew I had myself. That I don't need them to succeed, because I can work and succeed. At home, they believed in me very, very much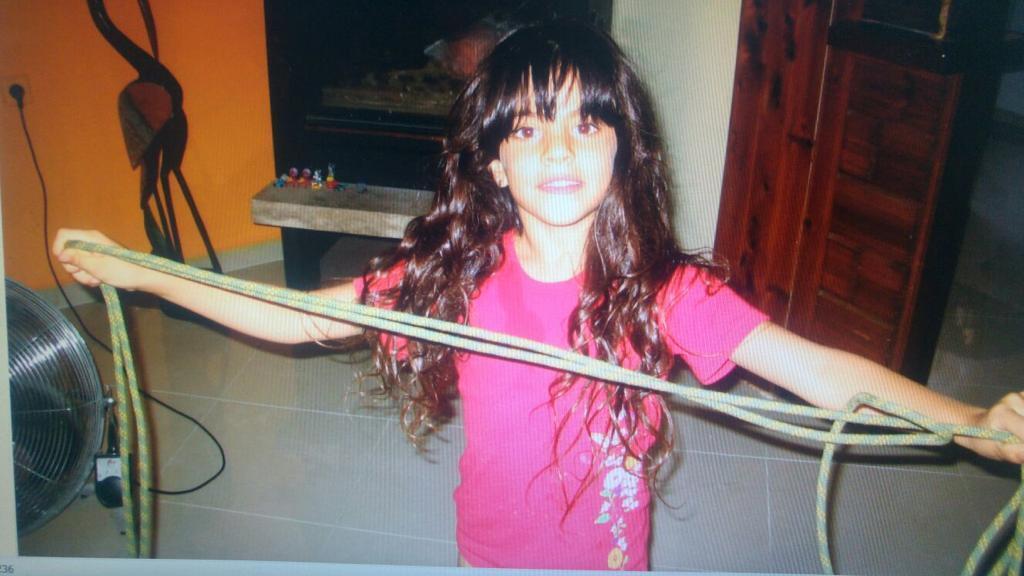 As a child, did you feel confident?
"In the end, yes. Confidence is almost everything, without it, and without the desire to prove that I am capable of doing everything, I would not have reached these achievements. This is what I want to convey to today's youth, and even more so in the complex reality of social media, where, for example, there are all kinds of impossible beauty standards."
Did they believe in you at home?
"They believed in me very much at home. Home made me believe in myself, and when the family was behind me, the others didn't concern me. I mean, they did, I won't say it didn't hurt me, but knowing that I had my family was stronger than any coach or trainer by my side. My path started from an after-school class I went to in the afternoon, I don't think anyone believed it was for life."
Do you feel that the path you chose came at the expense of your childhood?
"Not at all. I had a childhood, just different. I had a loving and supportive and inclusive and believing home, and very quickly it became the center. Around the eighth grade, I already stopped going to school and started homeschooling, but that doesn't mean I was lonely. It's just that instead of friends from school, I had friends from training. To this day, my best friends are from the world of gymnastics."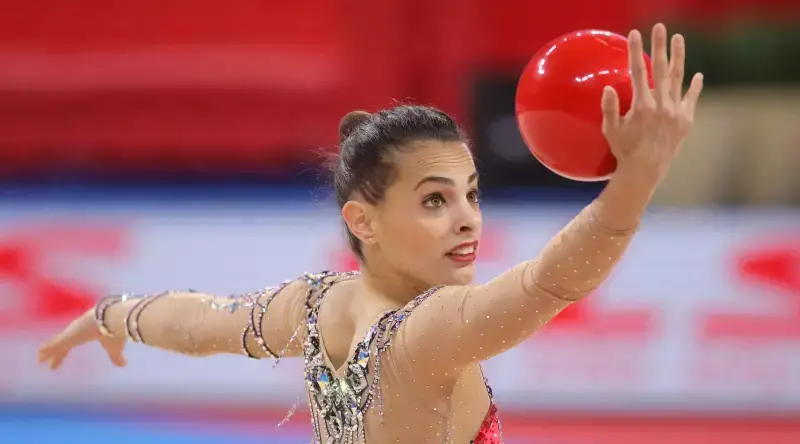 Are you still in touch with those coaches?
"Definitely. Today I train beside them. I have no interest in confronting them, let bygones be bygones. In some way, their disbelief made me who I am, so I can't be mad. I think that once I had the desire to prove that I'm better than they think, it even boosted my confidence. I was able to succeed without them investing in me, so to speak."
These days, Ashram is working on a new project called the Academy for Self-Confidence which aims to give young girls the support they need to pursue their dreams.
"I wanted to be part of this program because it focuses on strengthening and building the self-confidence of girls while supporting their dreams," she says.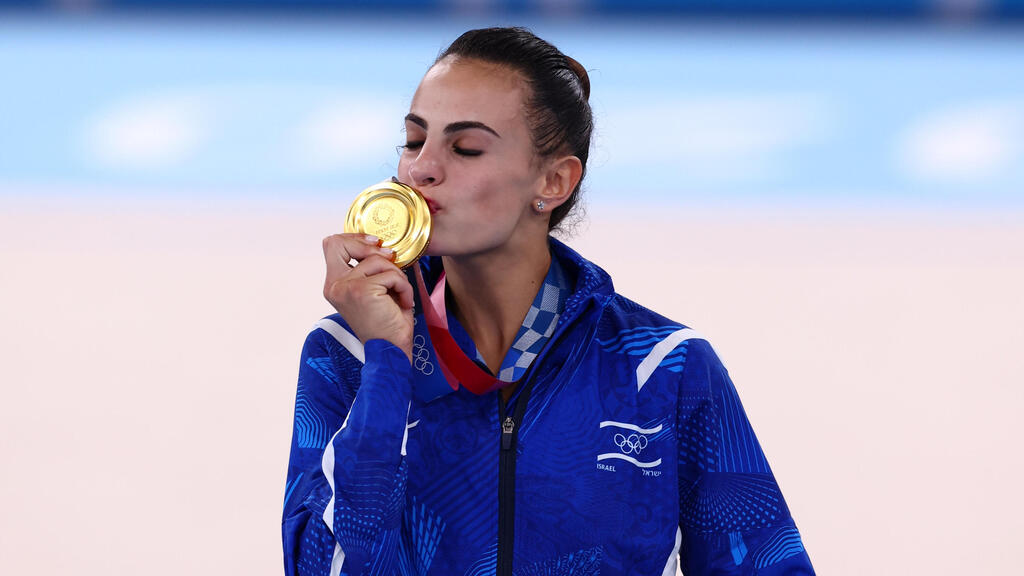 "As someone who people didn't always believe in her, and as someone who more than once felt she had no chance, I know how important self-confidence is, and how important it is to surround yourself with people who believe in you, even if others say there is no chance.
Confidence is everything, or almost everything. With it, the sky is the limit and without it, it's very hard to flourish."
Do you have any advice for girls or mothers?
"They should believe in themselves, go only their own way and listen only to those who look at them with love. Everyone has their own place, where they can be the best in the world. And enjoy the journey, when you enjoy yourself, you go the furthest."