Rhythmic gymnast Linoy Ashram, one of Israel's leading medal prospects at the Tokyo 2020 Olympic Games, stunned the world and won a gold medal on Saturday after topping a stiff competition in the individual all-around final.
The 22-year-old became the first-ever Israeli woman to bag gold at the Summer Olympics and the second Israeli to win the top prize in Tokyo after gymnast Artem Dolgopyat did the same on Sunday in the men's artistic gymnastics competition. They join windsurfer Gal Friedman who won Israel's first-ever gold medal in Athens 2004.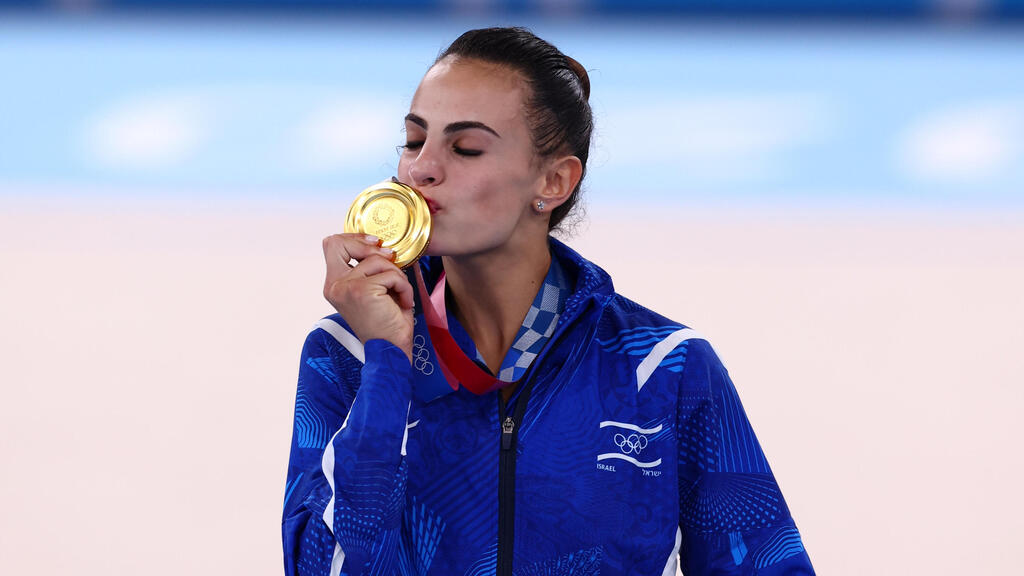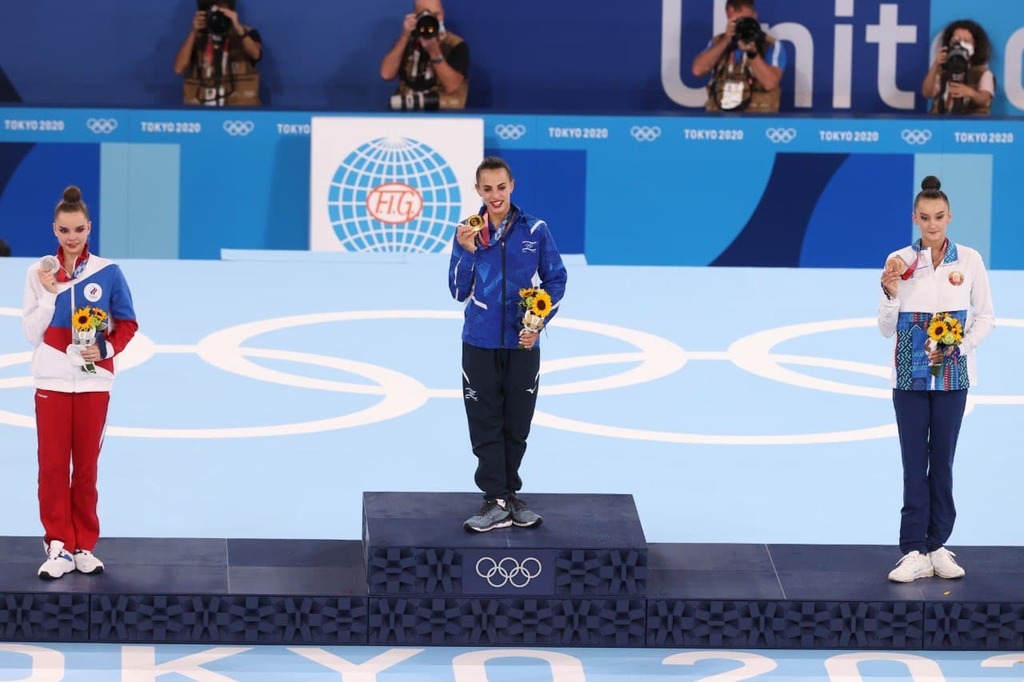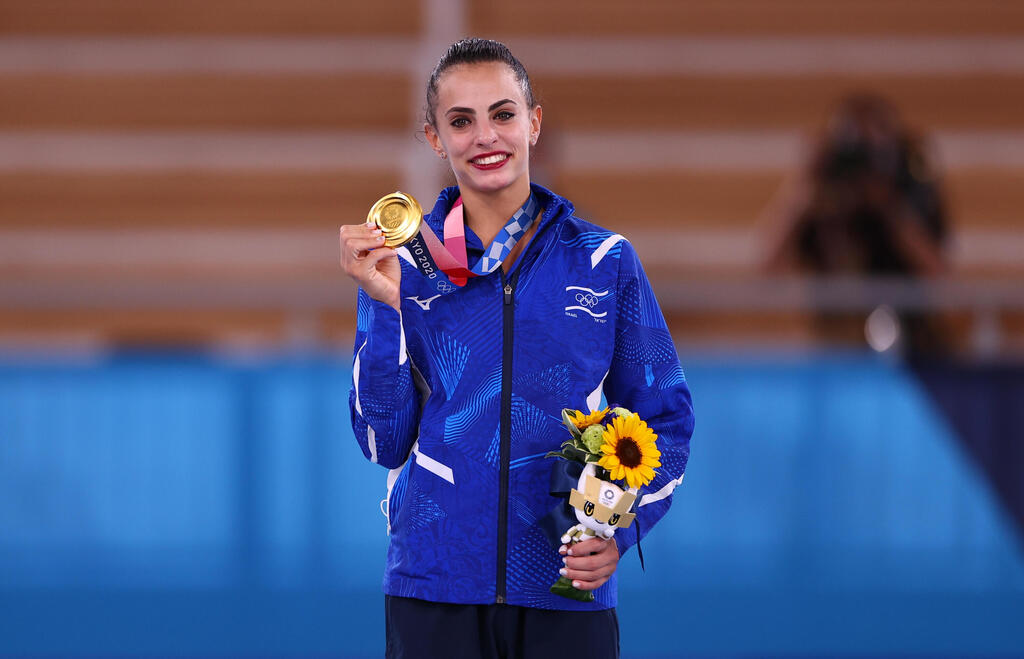 This joins the bronze medals won by the judo mixed team and taekwondo fighter Avishag Semberg in the women's 49kg category, marking the most successful Olympic campaign in the history of Israeli sport
Asharam came to the competition as a clear podium favorite but had to overcome twins Dina and Arina Averina who have dominated the sport in recent years. Dina won silver in the event and Arina was denied a podium walk, finishing fourth.
Ashram came top in the first discipline of the contest with her hoop routine, receiving 27.550, finished joint first in the ball routine with a score of 28.300 and scored 28.650 in the clubs rotation.
Ashram appeared to fumble her ribbon in the final routing, scoring just 23.300 to Averina's 24, but still high enough to claim the overall top spot.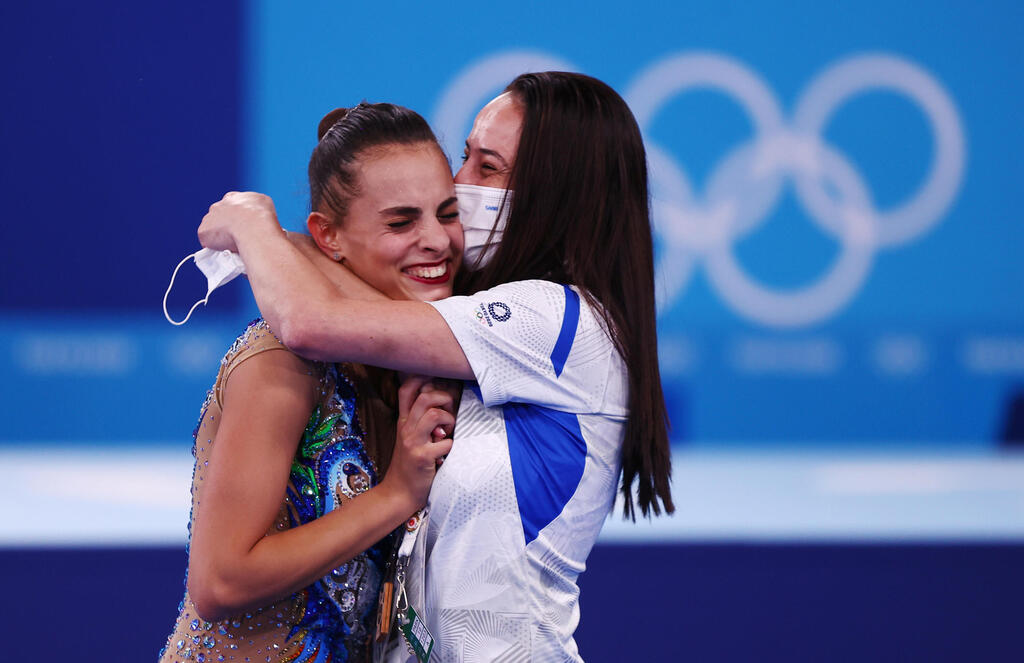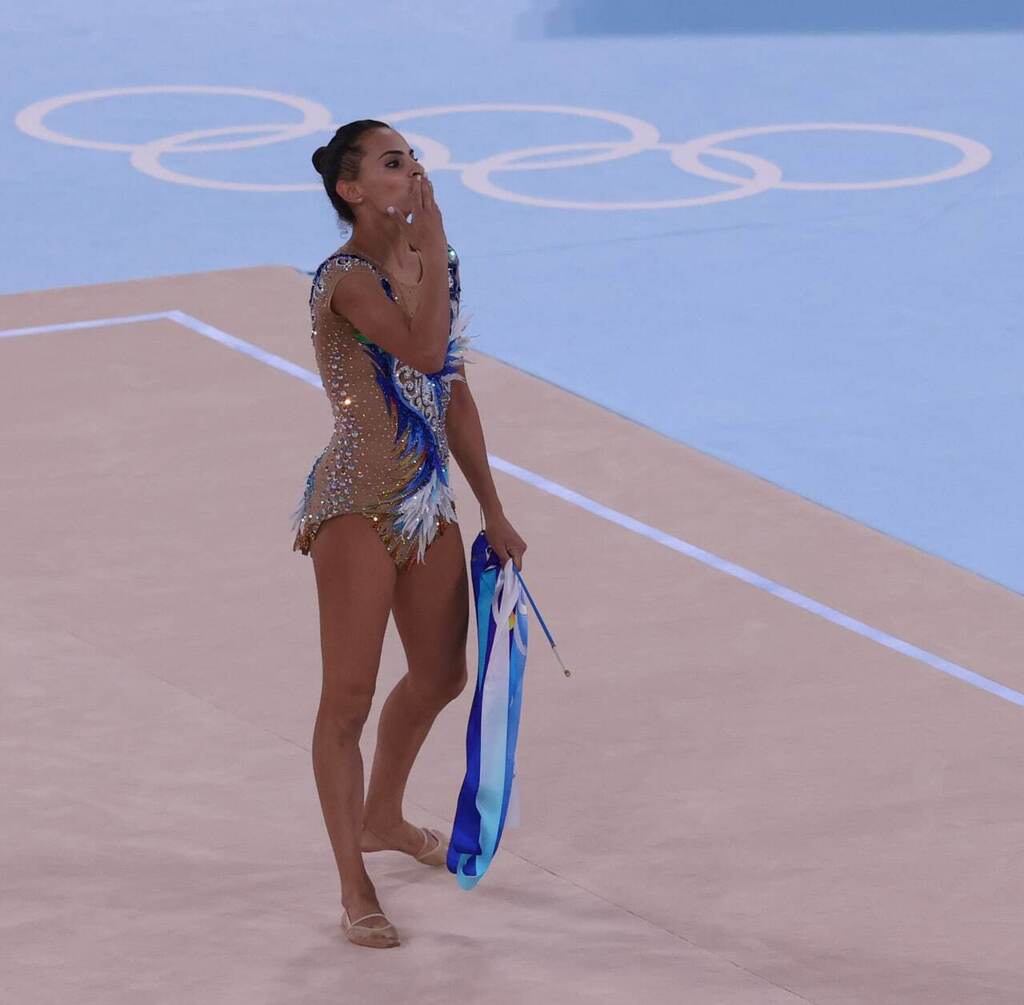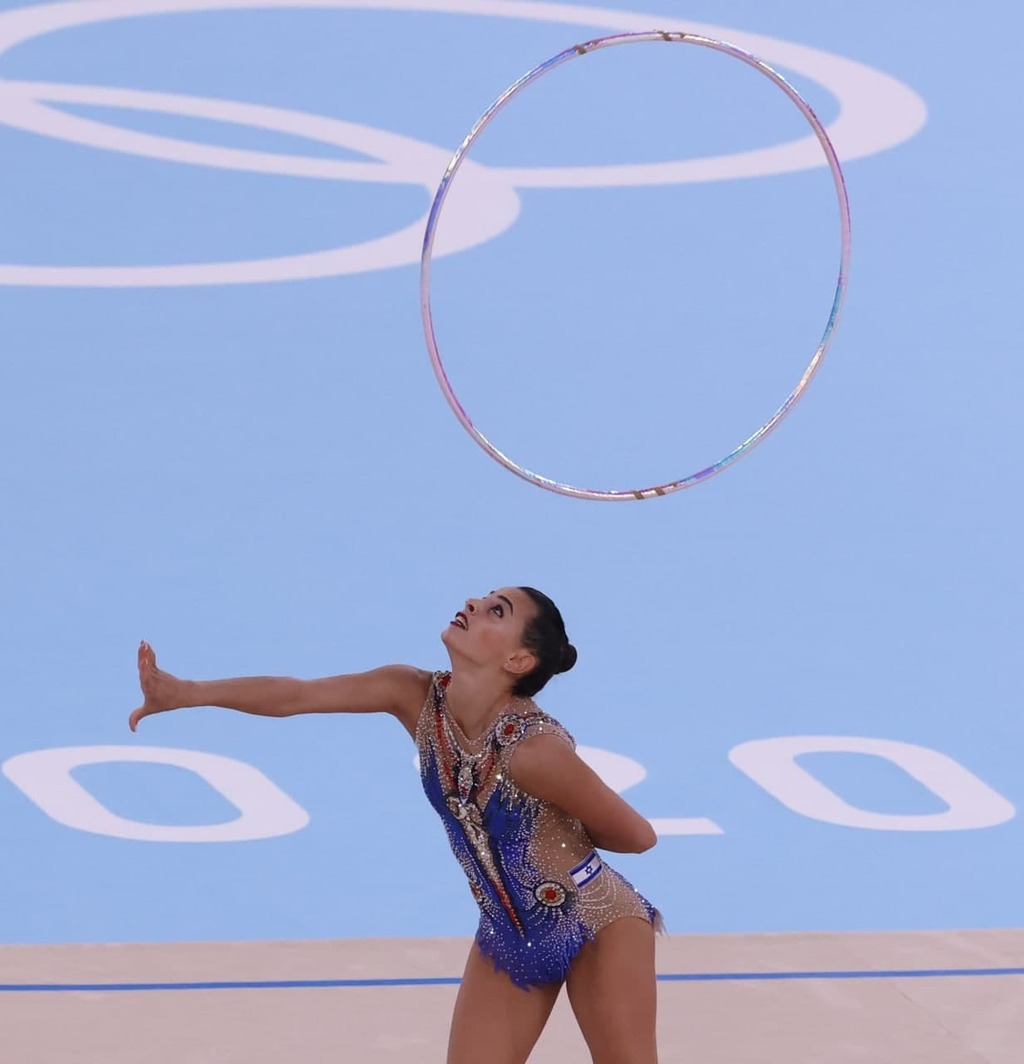 Ashram becomes the first non-Russian rhythmic gymnast to win the coveted Olympic gold medal in the prestigious competition since the Atlanta 1996 Olympic Games.
Fellow Israeli gymnast Nicol Zelikman came in 7th overall.
Ira Vigdorchik's women's rhythmic gymnastics team is hoping to bring Israel its fifth Olympic honor of the games in Tokyo after qualifying for the women's rhythmic gymnastics group all-around final with a fourth-place finish on Saturday. The group finals will take place Sunday.