Two weeks ago, the film "Ladybug & Cat Noir: The Movie" was released in theaters, based on the hit Disney Channel series. The animation series revolves around a girl named Marinette and a boy named Adrien, who can transform into the amazing superheros Ladybug and the Cat Noir, defending Paris from the city's villains. The film was almost never released.
Behind the series are talented creators, including the creators of the Japanese anime series "Dragon Ball Z". However, there's one person, besides original creator Thomas Astruc, without whom the series wouldn't have come to fruition, and that's French-Jewish producer Jeremy Zag.
How can you describe the series in one sentence?
"Ultimately, it's a love story. The series is about two superheroes in Paris who love each other without knowing it, as the girl, Marinette, and the boy, Adrien, are actually unaware of each other's identities as superheroes."
"Cat Noir is in love with Ladybug, but she loves Adrien, who is actually Cat Noir himself - and Marinette loves Adrien, who is, as mentioned, in love with the superhero Ladybug, who's of course Marinette. It's what you would call an ironic romantic comedy."
The romantic comedy's success is quite impressive: "Miraculous" is broadcast in 120 countries worldwide, and on its official YouTube channel, it already has around 35 billion views. According to media review site IMDB, the series is rates as one of the top 10 best animated shows of the past 20 years.
What many may not know is that "Miraculous" was condemned to failure before anyone gave it a chance. In fact, it was considered a failed project, as Zag says: "I was working on a different animated series, and the artistic director showed me some designs to choose from. Suddenly, my eyes fell on a drawing of Ladybug."
"I immediately asked about it, but the director explained it was a failed project that had been shown to other producers who had rejected it again and again," he explains.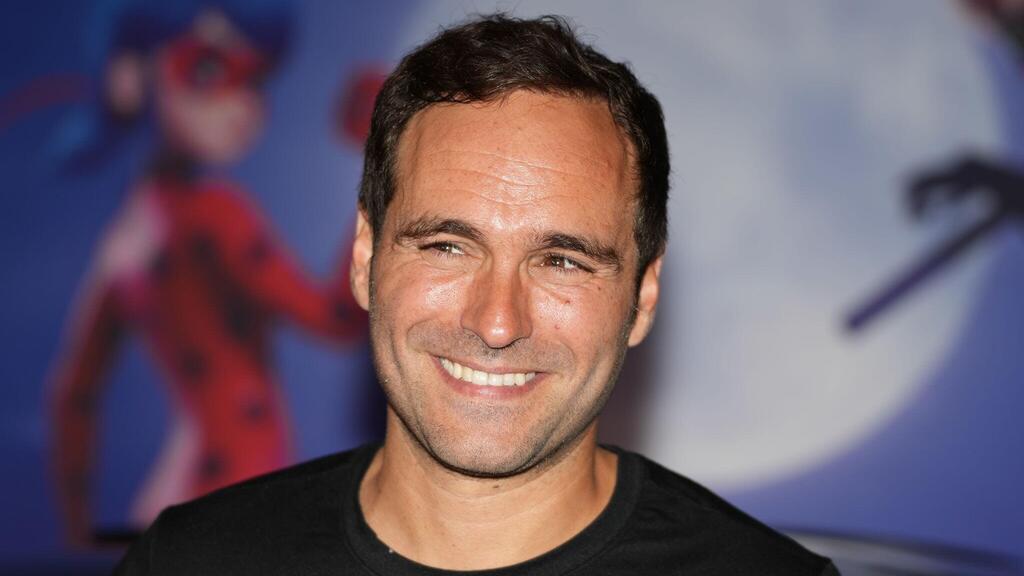 "But I was in love with Ladybug, and I decided to go for it. Thomas Astruc, who created the designs, had already worked on a series for someone else, and I specifically brought him back to work on Ladybug."
"I decided to make some changes to the designs in the spirit of Japanese manga and American animation, two major sources of inspiration for me, and the rest is history," he says.
Zag is French, but he notes that his inspiration comes from two opposing ends of the world. "Look behind me," he points to his impressive collection of Japanese manga in his office, "from a young age, I've been interested in animation. I love Japanese manga very much, but I also connect with American animation, and wanted to blend them."
"I realized it was something that hadn't been done before, that there was a void in television for something that had never existed, and it was around the same time that I discovered Ladybug. A heroine with the power of Japanese manga and the look of an American superhero."
The series aired seven years ago in France and Korea simultaneously, since it was a French-Korean production. "It was very successful in both countries, and then came the deal with Disney Channel, which broadcast the series worldwide," Zag explains.
"Today, I feel the series is gaining renewed momentum, especially in the United States, where it's aired 52 times a week. The cinematic adaptation is coming to theaters worldwide."
Did you expect the series to generate such a huge success?
"To tell you the truth, I was a fanatic when I created this series. I was simply obsessed with Ladybug as a character, and I wanted the series to come to life so that I could watch it. I didn't know for sure it would really work and have success worldwide. After all, other producers had given up on it."
"I only knew that I was in love," he adds. "I flew to Japan to collaborate with the creators of my favorite series, 'Dragon Ball Z,' and convinced them to join me on this journey. Since then, everything has fallen into place. The series is still running, and these days we are working on writing the sixth season."
What do your children think of the series?
"They've watched it, but in a certain sense, I'm more of a child than they are. I'm also more invested into animation than they are. I'm involved in animation not for my children, but for myself. It's what I love."
How does the new movie differ from the series?
"This is Ladybug's first musical movie. We found a new way to tell the original story so that even people who aren't familiar with the show can enjoy the movie. It's like a Disney princess combined with Spider-Man."
In your opinion, what's the secret behind the series' success?
"First of all, the series is full of secrets and mysteries, iconic characters and, ultimately, the story takes place in Paris. Everyone loves to visit Paris."
Have you ever visited Israel?
"Of course. What I love about it is that it's one of the oldest places in the world, but also the most modern. In Jerusalem, I felt that mix particularly. That city has a soul."
First published: 22:14, 08.14.23