On Memorial Day for the fallen soldiers and victims of terror, the descendants of Rivka Grabowski must choose which cemetery to visit. Even before the establishment of Israel, Rivka lost her husband Chaim, and her eldest son Menachem. In the War of Independence, her son Karmi was killed in action before her eyes in a heroic battle. And Karmi Adler, one of her grandchildren named after his uncle, fell in the Yom Kippur War.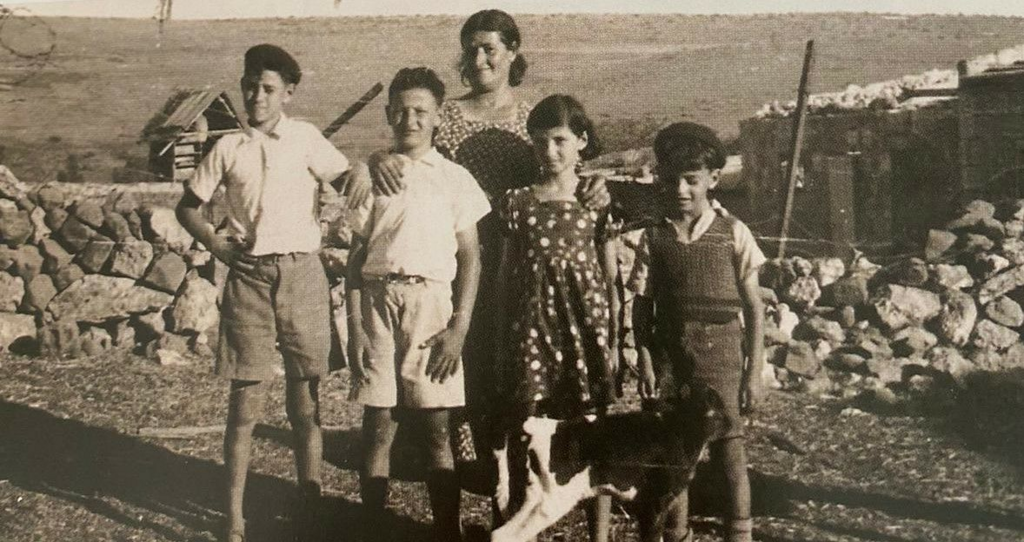 Rivka Grabowski was born in Rosh Pina in 1898 to Aharon Dov Feinstein and Sarah, who were among the founders of the settlement. In the same year, Chaim Grabowski was also born in Rosh Pina. The two later married, and in 1931 they joined the founders of the settlement of Mishmar HaYarden in Upper Galilee. The couple worked the fields, raised livestock, and had four children: Menachem, Aharon, Tzipora, and Karmi, who was named after the vineyard that was planted at the time of his birth.
Chaim was an active member of the Haganah, a Zionist paramilitary organization, and on July 26, 1938, after Arab rioters destroyed the water facility that supplied the area, he went down to the Jordan River to bring water in barrels with a horse and cart, accompanied by his eldest son Menachem. On the way back, they were shot by attacking Arabs. Chaim pushed his son off the cart and told him to hide. The father was hit by a bullet and continued to fight the attackers, but in the end, the two were murdered.
On their joint gravestone, it is written: "The beloved, pleasant in their lives. In their death, they were not divided." At the time, Rivka who was overwhelmed by the double tragedy, was pregnant, and two months later a son was born, who was given the name Menachem. Over the years, he raised a large family and was fortunate to see dozens of grandchildren and great-grandchildren, most of whom studied in yeshivas and served in elite IDF units.
Michal Ringler, Rivka's granddaughter, and Tzipora's daughter, says that "despite the difficulties in earning a living, Rivka ensured her children were educated. My mother, Tzipora, was sent to study at the agricultural school in Ayanot - and her brother Aaron studied in Mikve Israel. In an article published about her at the time, it was written that despite the disaster, Rivka continued to run a successful farm, and her house was known for its hospitality. She also grew vegetables and made cheese that she sold going door to door in nearby Safed."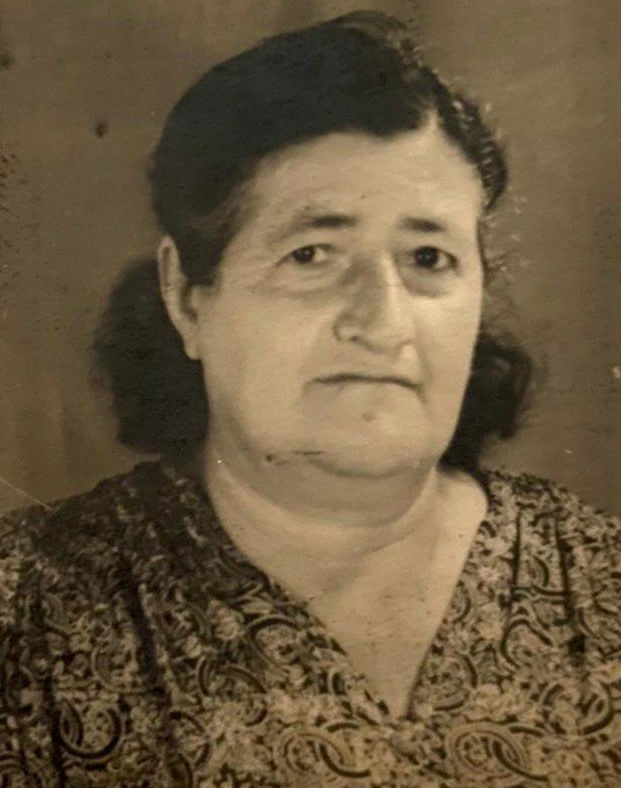 The Mishmar HaYarden settlement was located in a strategic location, on a road between Syria and Israel, On June 5, 1948, the Syrians attacked, but the fighters held out. The next day, they returned and attacked by the third day, their attack was decisive.
"At one point it was clear that the battle was lost, and the fighters gathered in the bunker," Ringler says. "But Karmi climbed a tree, shouting in Arabic and provoking the Syrians to advance, as he shot them. His mother begged him to go into the bunker, but he kept fighting until he was shot in front of her eyes and fell to the ground."
15 of the defenders were killed in the fighting. Among the 39 captured were both Rebecca and her son-in-law, Nathan Adler, the father of Michal Ringler, who was then the commander of the settlement's defense. The prisoners were sent to the infamous Mezzeh prison.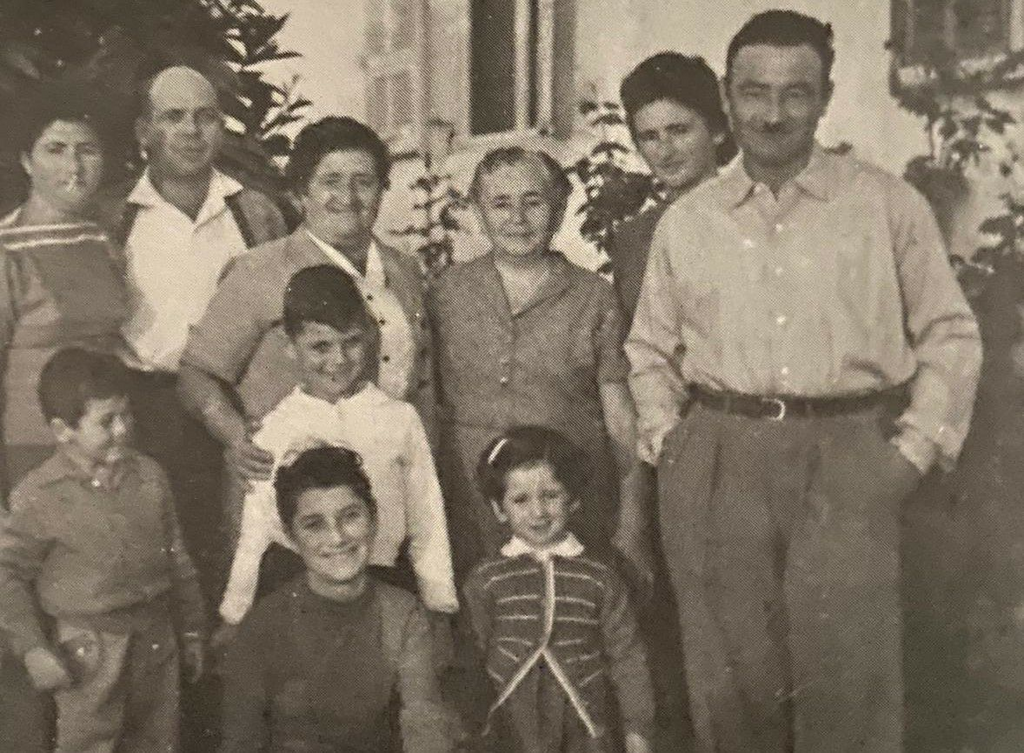 Long struggle and partial compensation
When she returned from captivity, Rivka asked that her son, whose burial place was unknown, be buried in an Israeli cemetery. On August 17, 1950, she identified the remains of his body in the ruins of the settlement and he was buried at Rosh Pina. Six months later, in January 1951, a son was born to Tzipora and Nathan Adler and he was named Karmi, after his heroic uncle.
Nathan and Tzipora Adler bought a house in an old neighborhood in Netanya, and next to them lived Grandma Rivka.
"Having a large garden was important to her," Ringler says. "She grew trees that were not common in Israel at the time, such as apricots and persimmons. And she used her roses to make potions. That's what helped her overcome the tragedies she had suffered."
On January 1962, Rivka passed away and was buried in Netanya, at the age of 64. In her short life, she also lost her son Aaron, who died from a serious illness shortly before she did.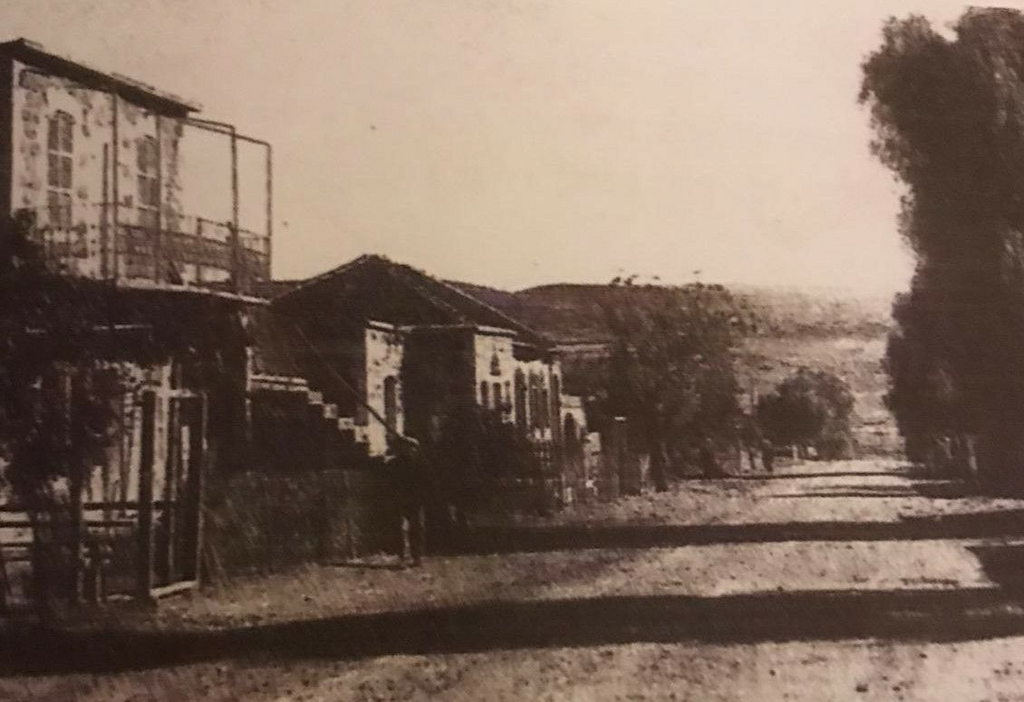 Then tragedy struck the family once again. Karmi, Rinngler's brother, was drafted in August 1968 to a special forces unit. He participated in several operational activities and was injured. After his release, he studied at the Hebrew University in Jerusalem, and when the Yom Kippur War broke out, he was called up to reserves and sent to the south.
On October 24, 1973, he volunteered to rescue injured friends in the city of Suez, Egypt. He was considered missing for months until his body was finally located and brought to rest at the military cemetery in Netanya. "Everyone says that Rivka Grabowski was a hero," says Ringler, "but so was my mother, Tzipora. She was an orphan at age 10 and took care of her younger brother. During the War of Independence, she took me and my brother and traveled to Netanya to be with family. For three months, she didn't know what had become of her husband and brother who remained up north. Only after months did she discover that her brother had died and her husband was taken captive."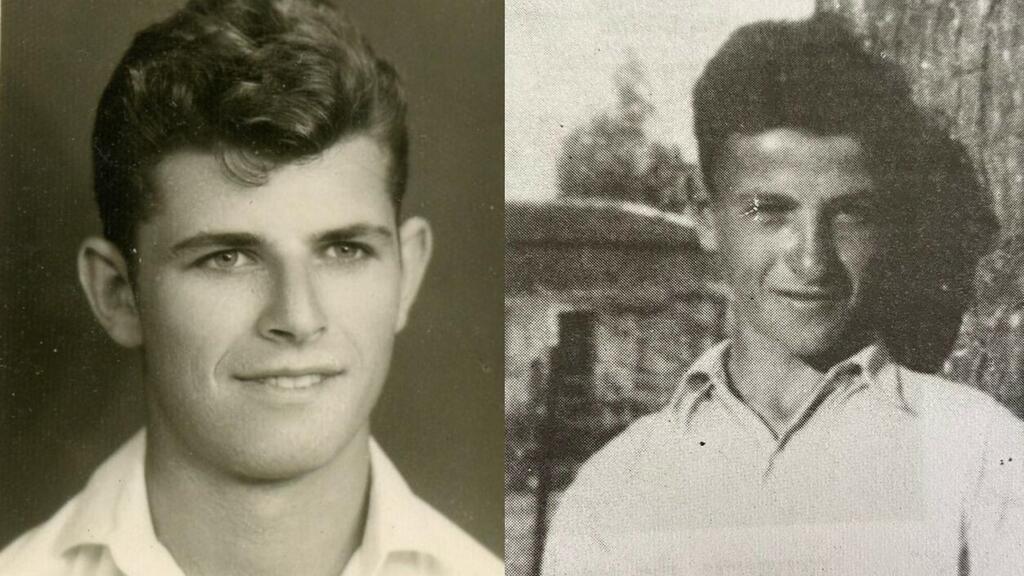 "But despite everything, she was a devoted mother who raised me, then Karmi and Ehud. She worked as a kindergarten teacher, educated generations of children in the love for Israel, as well as introducing them to the local plant life.
Avitar Lichtman tried in recent years to bring to public view, unknown acts of heroism, including the story of Rivka Grabowski. According to him, "The heroic battle of Mishmar HaYarden prevented the Syrians from advancing towards the center of the Galilee for five days and allowed the forces in the rear, to prepare for combat. But while the residents of the settlement were held captive by the Syrians, the land was taken by state institutions and given to neighboring communities, without their knowledge.
"In April 1949, after returning from Syrian captivity, the request of the released prisoners, including Rivka, to return and work their land, was refused. They were unable to regain their land and dispersed throughout the country."