Sophia Halifah Shramko, an Israeli Arab and Stanford graduate who resides in California with her family, confidently states, "99% of Israeli Arabs condemn what happened here and are as scared of Hamas as everyone else."
Shramko is actively involved in Israeli advocacy and fights against anti-Semitism in the United States. She is the daughter of the late Hussein Alhayib, who was a reconnaissance officer and the first Bedouin Lt. Col. in the IDF. In the struggle for advocacy, Shramko admits, "we are already losing. Since October 8th, all we see here are cries against Israel and for Intifada."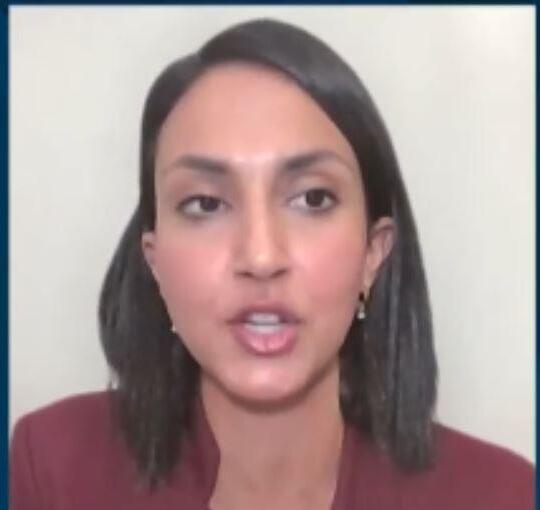 Initially drawn to modeling, Sophia decided she wants a change. Despite facing a diagnosis of multiple sclerosis at the young age of 19, Sophia was driven by her mother's high regard for education. She completed her undergraduate studies in electrical engineering at Tel Aviv University and gained professional experience at Intel before joining Stanford GSB in 2017.
Sophia also had the opportunity to intern at Google. However, she made a decision to postpone the completion of her MBA program until December due to the expected birth of her first child, a son, which was set to take place around her planned graduation in June.
Shramko expresses deep concern, stating, "We are truly falling behind in the narrative war. It's shocking to witness what's happening here: from Stanford to other campuses across the United States, there are calls for violence against Jews and the annihilation of the Jewish state 'from the river to the sea.'
A mere two days following the massacre, Stanford University's newspaper featured an article on its front page, portraying Hamas's actions as legitimate resistance, while accusing Israel of committing war crimes."
What's the reaction you get, considering you're an Arab woman condemning Hamas?
"This is precisely the reason I'm being targeted. It's hard for them to witness a Muslim woman voicing her thoughts, especially when she's speaking the truth. I remember a situation where seven supporters of Hamas tried to confront me. I stood my ground, met their gaze, and told them that we all know the truth."
Amid racism directed toward Arabs, Israeli advocacy must be a complex endeavor at the moment.
"This is the reason I wished to engage in this interview and conversation. From my perspective, there's no dilemma here. It's imperative to stand up for Israel, my country, and speak honestly. Israel has provided me with countless opportunities.
It's due to Israel that I've achieved so much - an undergraduate degree in electrical engineering from Tel Aviv University and a master's degree from Stanford University, achievements that would have been unimaginable had I been raised in any other Arab nation.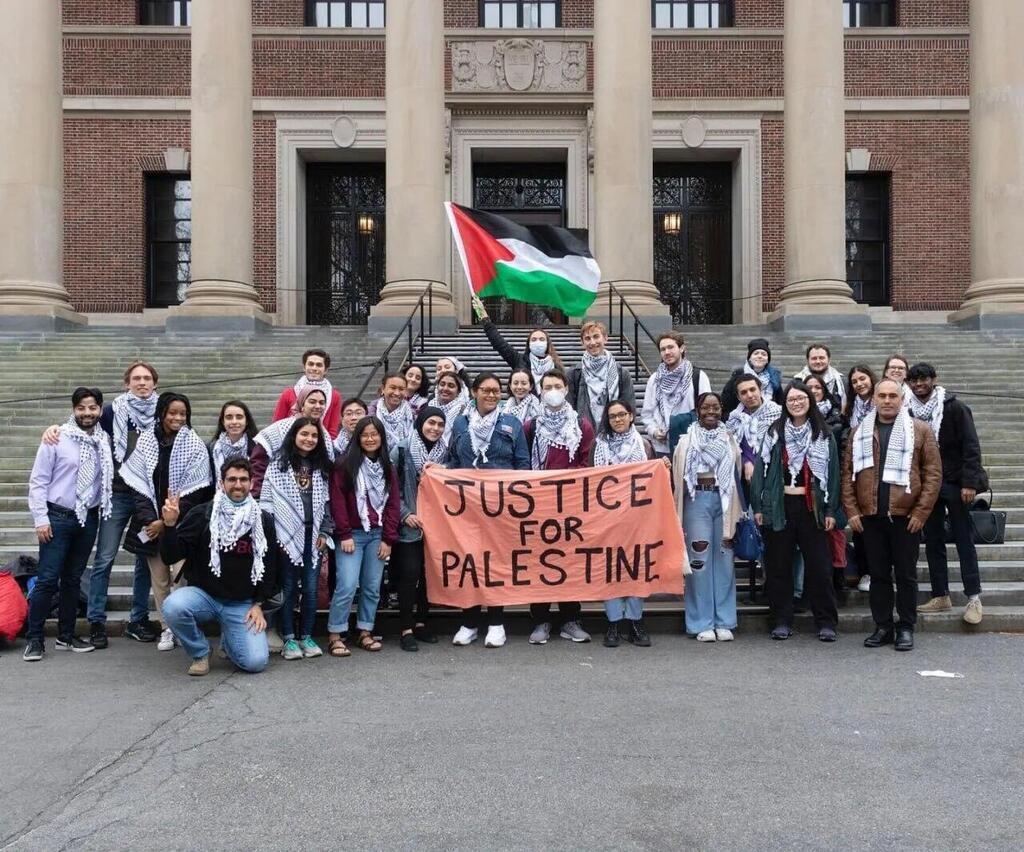 "Seeing instances of prejudice against Arabs in Israel deeply distresses me. My family, who are supportive and proud of me, have urged me to voice the fact that Israeli Arabs are allies, not adversaries. I can confidently say the vast majority - 99% - of Arabs in Israel vehemently oppose what Hamas has done. They bear witness to these atrocities, they're appalled, and they live in as much fear as the rest of the population.
"Hamas terrorists have murdered over 60 Bedouins as well as Palestinian Arabs from East Jerusalem. We've all heard about it, and it leaves us with the chilling impression that any of us could be next. It's somewhat easier for me to speak out since I'm currently based in the USA. However, if I were living in Israel today, I'd likely remain silent due to fear."
So how do you make a difference on the advocacy front?
"The battle we're engaged in is a long-term endeavor requiring substantial resources and strategic planning. Our adversaries are extremely well-coordinated - a smoothly running operation that has been in play for decades and it's clearly evident. They are adept at utilizing every tool they have access to.
"In a country like the US, free speech is held in high regard, even when it extends to endorsing calls for an intifada from the river to the sea. We're striving to clarify that such proclamations shouldn't be protected under free speech, as they incite violence. That's why I've met with the university leaders to elucidate the implications of the phrase 'From the river to the sea'."
They don't get the meaning is the destruction of Israel?
"To them, the imagery of a river and sea is pastoral and appealing; it strikes a positive chord. However, the issue of anti-Semitism shouldn't be complex. It should be unequivocally understood as something that merits condemnation. My fellow university alumni and I remain committed to battling this issue."
Your dad was the first Bedouin Lt. Col. in the IDF, and your family lives along the front lines.
"Indeed, they are just a few meters away from the border. Both my uncle's and grandmother's houses were struck by multiple anti-tank missiles. Thankfully, everyone managed to evacuate in time.
"This serves as an example I share with people here, that the Israeli Defense Forces ensures the evacuation of Arab communities and civilians to secure locations, whereas Hamas doesn't permit Gaza's residents to relocate southward and even subjects them to its own bombardments. To those alleging that a genocide is underway here, I demonstrate how the Israeli government has constructed safe rooms within Arab villages."