Elisheva Rose Lubin
died of her wounds on Monday
, sustained in a terror attack in Jerusalem when troops fired at a 16-year-old resident of the city who stabbed her and another officer of the Border Police.
She was a lone soldier, a term given to young men and women who immigrate to Israel without family and join the ranks of the IDF. After Lubin arrived in 2021, and after learning Hebrew in a Jewish Agency Ulpan – a Hebrew Language course, she enlisted in the IDF and was deployed with the Border Police. She took up residence in a Kibbutz near the Gaza border, and was, as is the practice in the Kibbutz movement, 'adopted' into a family there. They fulfilled the role that family fills, providing a home to come to for food, warmth and whatever practical needs must be met.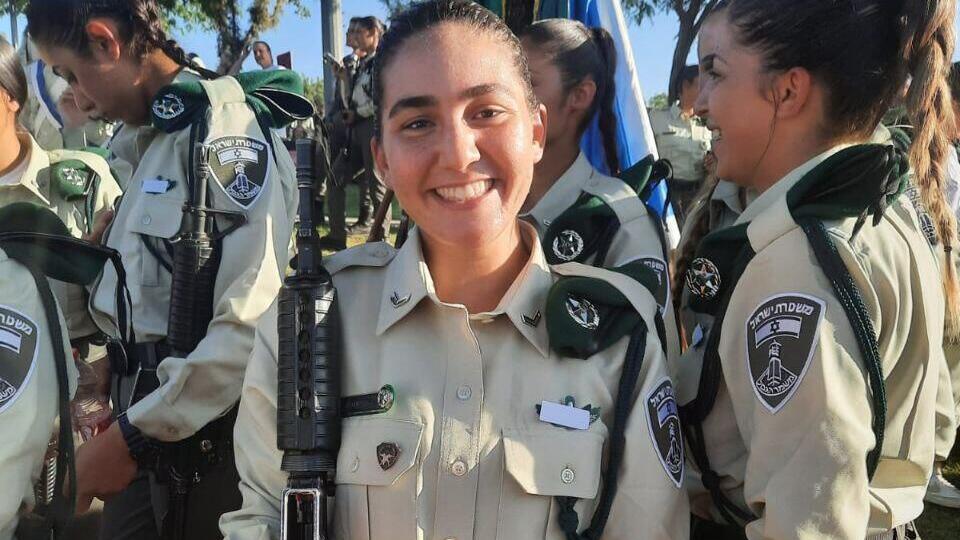 On October 7, as Hamas terrorists were conducting their massacre in communities on the border, Lubin, a trained officer in the Border Police, grabbed her weapon and joined others defending their community from attack. She then rushed to assist neighboring communities, removing the injured to safety and fighting the terrorist onslaught.
Two days later, her Jerusalem-based unit was sent to where the fighting was still ongoing, to bring her back to bolster the defense against terror attacks in Jerusalem.
It was there that she was killed on Monday.
'We were in contact with her that entire day on Saturday and heard about the horrors she had witnessed, but that did not break her spirit," her commander said. "We offered to allow her time off to recuperate but she insisted on resuming her duties and said she was more motivated to protect civilians."
Lubin, The daughter of David and Robin Lubin, and the older sister to four siblings, grew up in Atlanta's northern suburb of Dunwoody and attended public school there. On a recent visit home as a representative of Friends of the IDF, Lubin explained her role in the force. "Here I am at the Villa De la Rosa checking IDs for 8-13 hours at a time having just slept with my body cam and M5," she told the crowd gathered to support the Israeli military, which included some 40 members of her extended family.
"If you ever stroll through the Damascus Gate, toss me a high five and I will welcome you," she said, ending on a lighter note. Her extended family includes the Lubin, Halpern, Hirsch and Oppenheimer families, with more than 40 members joining this event.
"No difficulty broke her," her commanders said eulogizing the young woman. "She was focused on carrying out her operational duties. She had graduated a physical training course and trained her colleagues and other members of the force." He said he remembered when her father came to visit her, he said the family could not talk her out of her decision to enlist, once her mind was made up. "My girl is determined to be here. She is a fighter in spirit and was unstoppable," he said.
Head of the Jewish Agency Ulpan Eyal Dror said Lubin was loved by all who knew her and a symbol of true Zionism. "Her legacy will be an inspiration to many other young people," he said.