Ady Gil made his fortune in Hollywood and donates most of it to animal welfare. He's a guardian angel to the animals.

Raised in Ramat Gan, Ady Gil moved to Los Angeles and founded a screening equipment company. He uses his fortune to advance animal rights.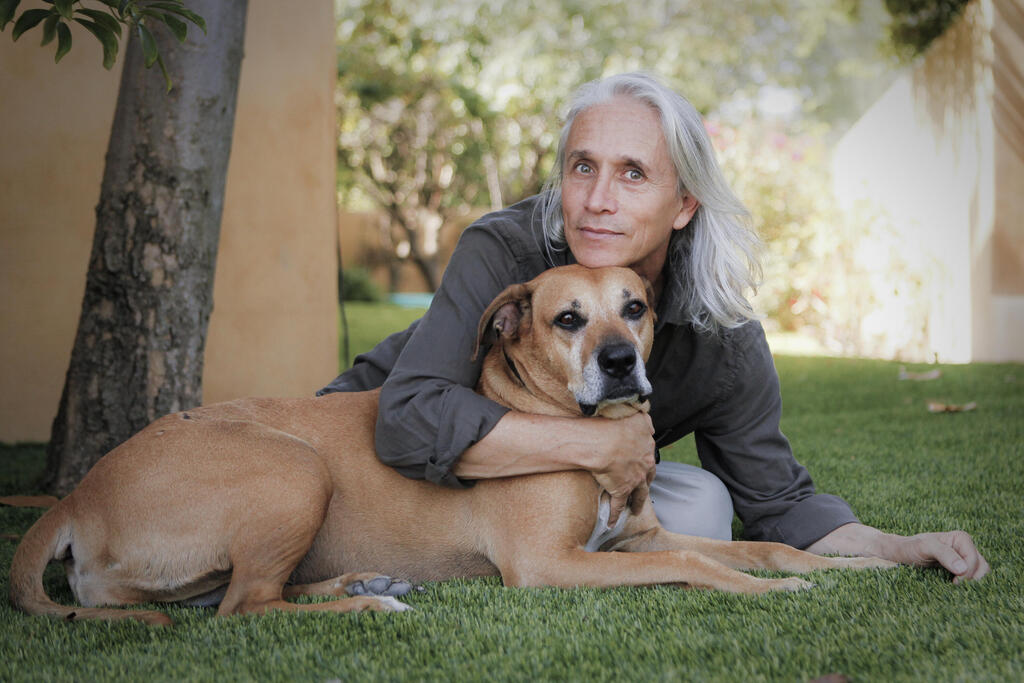 He set in motion a bill in the United States that was signed into law: The FDA will no longer oblige companies to conduct experiments on animals for drug approval.
In Israel, he spent $2 million rescuing 1,250 monkeys intended for research laboratories and annually donates a million dollars for similar purposes.
Ady Gil accumulated a vast fortune as a businessman in America. Sitting in his Los Angeles home, he thinks back to his 1960s childhood in a neighborhood for career army personnel in Ramat Gan.
He remembers Yossi the dog: "He was a street dog who had been injured in an accident" he tells Ynet. "No one took the trouble to take care of him because no one thought it was important. I thought it was terrible. There was no one. Why wouldn't you help an injured dog? You could take him to a vet. I realized that no one had any interest in helping anyone else. My parents too. People can be cruel. I had no one to learn from."
Years later, he still remembers Yossi the dog. Now, aged 64, as he devotes all his time, energy and money to the protection of animals wherever they may be: America, Japan, Israel...
Ady's father was a senior engineer at Packer Steel Industries. Ady followed in his footsteps studying electronics at Ort Singalovski. He was drafted into the air force and was invited to the pilots' training course, but dropped out after six months.
The remaining part of his service, as well as a further year on a professional basis, he served in a secret air force army unit where his knowledge of electronics was put to good use.
Upon discharge, he worked for a building materials company that his father had bought in Kiryat Malachi. "My father didn't think I had any future, so he created a place for me to fit in."
Ady, who calls himself a rebel, didn't fit it. He found office work boring and he was too young to be taken seriously in sales. He left the company, worked for Fiat and then as a sound technician at a sound system company. Eventually, he decided to make a break and set out for adventure in America.
He landed in New York and found work as a car mechanic. When he'd saved up enough money, he bought a car and took a coast-to-coast road trip ending up in California where he lived with some Israeli friends.
When he was settled in Los Angeles, he worked as a mobile mechanic. When the chance came up of working for an audio-visual services company in Hollywood, he took it. When he saved up more money, he bought some screening equipment that he would rent out. This move got him fired as his boss saw him as competition.
In light of his new predicament, he started pushing his own business and got a gig on production for the ABC series, "America's Funniest Home Videos." This lucrative contract brought in thousands of dollars that he then invested in upgrading his equipment.
He bought more projectors (including one from Stephen Spielberg) and got his hands on some very advanced, very expensive ones that he would also rent out exclusively, creating a new market for himself: He had now branched out from television production into glitzy Hollywood events like the Grammies and Oscars. This was the big break he'd been waiting for.
In 1992, with his business partner Erez Ram, he founded "American High Definition". The company took off. Five years later, he opened another mobile production services company named "Sweetwater" providing production equipment for Jay Leno, Ellen DeGeneres, Jimmy Kimmel, Ryan Seacrest and more.
In 2010 he sold these companies that employed 50 people, and designated the money he'd made to animal protection and welfare. "I don't have a family and I've always loved animals."
It was at a vegetarian Thanksgiving dinner that Ady was first inspired to take part in animal activism: "You could symbolically adopt a turkey with a donation saving it from the Thanksgiving table. I received a postcard with a picture of a turkey called Shalom.
Maybe that's what gave me the idea of making peace with the animals and becoming a vegetarian. I first gave up beef, then chicken and fish. I later stopped eating eggs and milk. I'd turned vegan."
Gil's commitment to animal rights went from strength to strength: "I'd go to demonstrations to save seals in California. Someone called me a hypocrite for wearing leather shoes. I thought about it. He was right. I haven't bought a pair of leather shoes since. But I'm not puritanical about it. I'm not perfect. I have a collection of vintage cars some of which have leather seats. I bought them anyway."
Gil's feelings about animals didn't stop with food and lifestyle. He also took on public activism and philanthropy. These brought him publicity and no end of trouble.
In January 2010, Gil donated a ship he owned called "MY Ady Gil" to "Sea Shepherd", an organization run by Paul Watson who was trying to stop Japanese hunting boats from whaling in the Antarctic. Gil himself did not take part in the operation.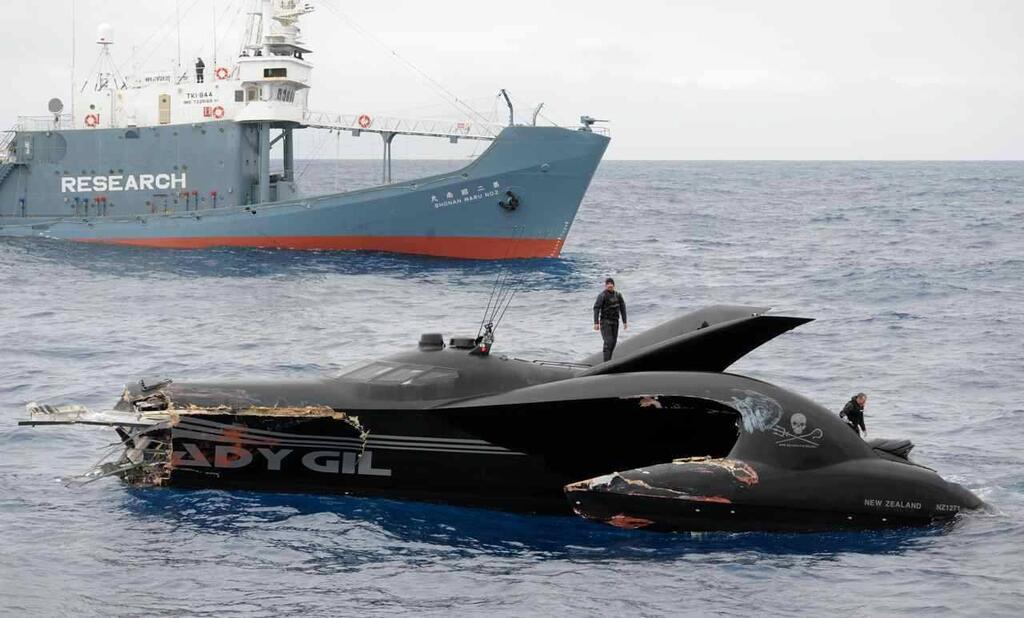 The ship crew tried to make physical contact with the Japanese boat. Following a couple of dangerous maneuvers, a collision ensued. Although the damage to the ship was relatively minor and repairable, Gil claimed that Watson sank it as a publicity stunt to attract media attention and raise donations.
"The original plan was to fund purchasing the ship for Sea Shepherd but, for legal reasons, I agreed that the ship should remain in my name, registered under a New Zealand company. This meant that the ship could be used for activism purposes against whaling," He explains.
"It was a bullshit operation. Looking back, it had no chance of achieving anything. But the incident led to Australia and New Zealand suing Japan for illegal whaling in their territorial waters."
The story was covered by global media. Gil was getting phone calls from CNN and MSNBC as well from almost all the animal rights groups trying to hit him up for money.
The story with Watson was later complicated by a lawsuit. Gil received threats from activists associated with Watson and was assigned police protection. He remained determined to continue protecting animals.
"When I heard about a dolphin hunt off the coast of the city of Taiji in Japan, I decided to try and do something myself to stop it". And he did. He started his own activism project.
The problem is that the Japanese already knew the name Ady Gil. Following the Antarctica incident, he was not well received in Japan. The authorities heard he had arrived and had him followed.
"They blocked off the beach from the land side, so I bought a small boat, to get to the coastline via the sea. They didn't know what to do, so they made up all sorts of rules to make it hard for me," he said.
"I had planned something illegal to stop the dolphins nearing the coast, but I knew that the Japanese would search the ship and confiscate my equipment. I didn't want to spend years in a Japanese jail, so I didn't push the boundaries this time. I did the best I could but, apart from a few pictures on Facebook, it didn't really help."
How far are you prepared to go?
"It's safe to say that I've gone quite far with my ship. In Antarctica though, we were fighting whaling that was not legally within Japanese territorial waters. It was therefore right to resort to illegal measures to stop them," he said.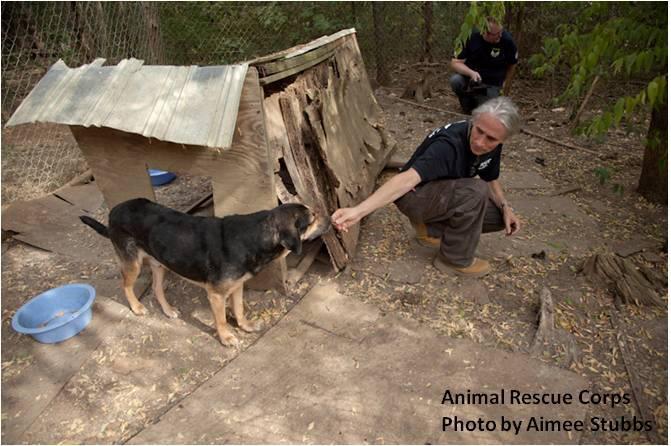 "When it's about animals, it's not just that it's the right thing to do, it's the necessary thing to do. It's hard to change people's opinions through conversation. I can't even make the local rabbi stop using chickens for kapparot before Yom Kippur.
He couldn't accept a view that differs from his own beliefs. Sometimes you need some kind of calamity to make people see. It brings more benefit than harm. Not everything is permissible, but pushing boundaries is sometimes the right thing to do."
Despite his fighting spirit and rebellious nature, his greatest success was when he did play by the rules: In 2012, he set in motion a process that was ultimately formulated into a bill to stop animal testing for drug companies. It was recently written into American law. The outcome is that the FDA no longer requires animal testing for drug approval.
"Everyone knows you can't gauge drug toxicity or efficiency by experimenting on animals. Their DNA is different from ours. Why hasn't the system been changed since 1939?
Everyone's afraid to speak out. We pushed the FDA into a corner, and got them to face the contention that animal testing is not essential for demonstrating human resistance to poisoning."
Ady's ambitious initiative was conducted through an organization called CRS (Center for Responsible Science ) that he founded anonymously ("politicians don't like animal rights activists") with former "Baywatch actress", Alexandra Paul. Respected scientists served on the managing committee.
With their support, they sued the FDA. Although the lawsuit was unsuccessful as the prosecution failed to prove damages, the groundwork served as the foundation for a new initiative advanced by lobbyists in Washington.
It caught the attention of Democratic Senator Corey Booker and Republican Senator Rand Paul. The bill was passed by the Senate and was signed into law by Joe Biden on December 29, 2022.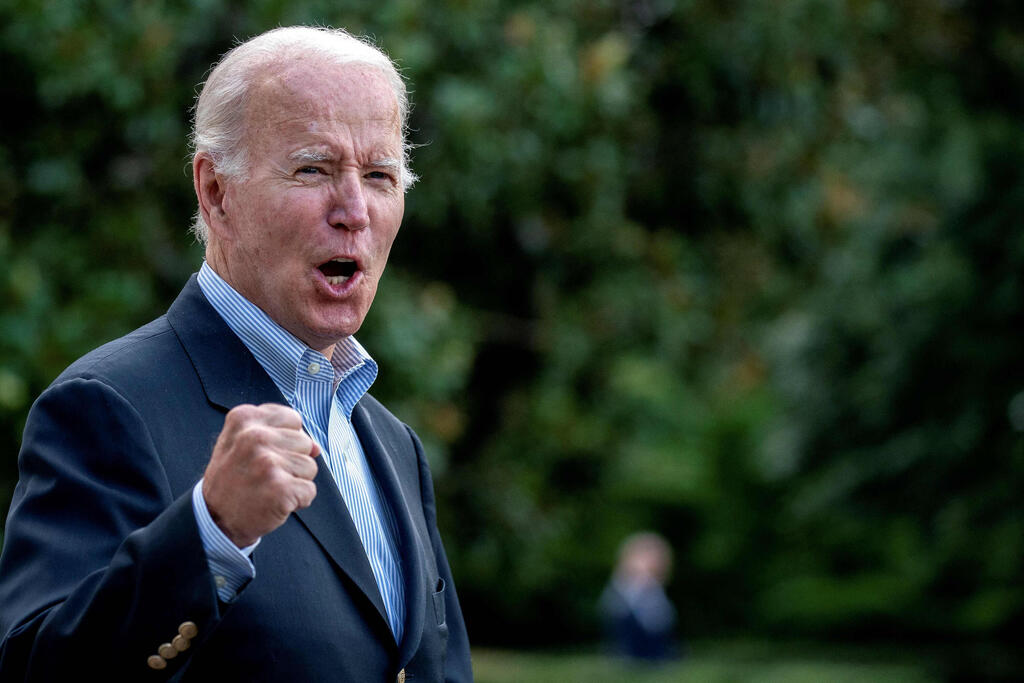 Gil explains that "helping animals is something you want to do if you want to be a cool senator. It makes no difference which side you're on politically."
Gill currently manages a dog-rescue service in Los Angeles and continues his extensive philanthropic work. He donates an estimated $1 million a year to various animal rescue projects all over the world, largely in Israel.
Although Gil has dissociated himself from Israel, even relinquishing his citizenship, he's still involved in campaigning for animal rights in his country of birth:
Following the Carmel Forest fire, he donated NIS 100,000 to build a vulture cage at the Hai-Bar Carmel Nature Reserve. He also supports Sharon Cohen who rescues horses and donkeys from abusive owners.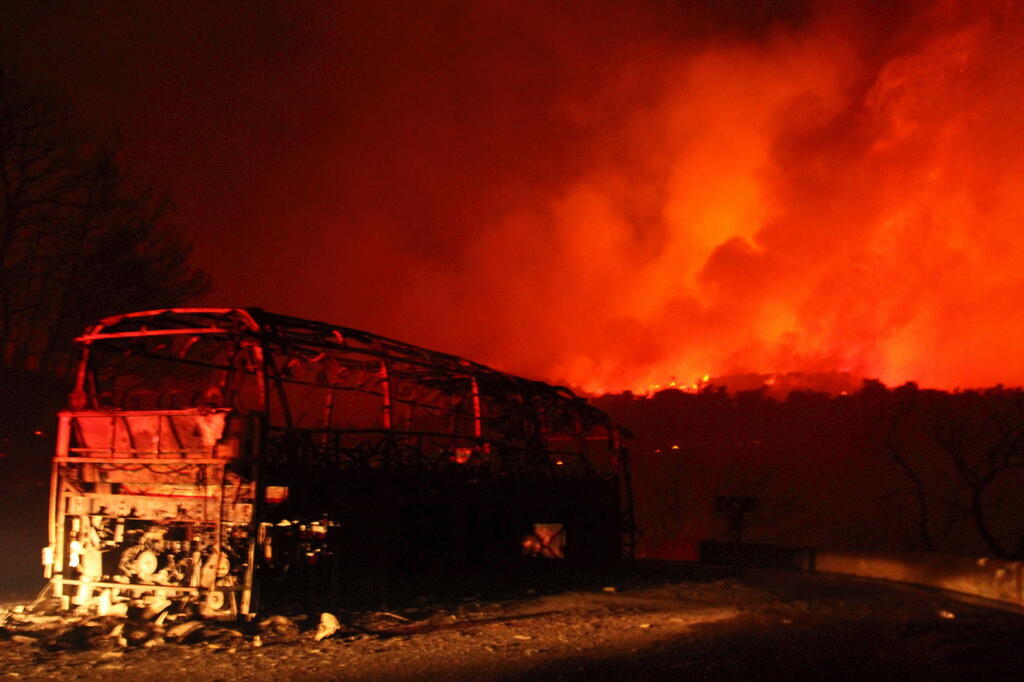 In 2014, it was reported in Israel that he was responsible for the closure of the monkey farm at Moshav Mazor, saving 1,250 monkeys, redeeming them at a cost of $1.8 million.
"Why do I give money to projects in Israel? Because, despite everything, I have a soft spot for the country in which I was raised. I see what's happening and I feel lucky that I don't live there anymore. There are wonderful people in Israel, but I don't trust the government.
Look at what's happening to the Dead Sea. There's no sea left. The Israelis and the Jordanians have destroyed the area. It's all about greed, mineral exploitation and making money. As a rule, people only think about themselves."
What do you say when people say that you prefer animals to people
"Charity begins at home."
There's no shortage of humans in need
"I've always wanted to help those facing discrimination. When I was ten, my best friend had ALS. There was no hope for him. I'd accompany him around school, pushing his wheelchair everywhere. I felt no one wanted to be his friend because you couldn't ride your bike or anything like that with him. He died young.
I've always wanted to help those in need and as I grew older, I started focusing on animals. They have no hope. As for people: wherever they live, there'll be someone there to help. Cats and dogs are in an inferior position. Horses, donkeys, dolphins and whales too. People don't care about them."
Unlike animals, humans can thank you
Animals may not thank you verbally, but I've never been attacked by an animal I've helped. I have, however, been on the receiving end of nasty stuff from people I've helped, even people close to me. You do a nice thing for someone and they're grateful, but when they don't need you anymore, they don't care about you."
Gil believes that, unlike with animals, his relationships with people are always shrouded in suspicion resulting from disappointments he's experienced throughout his life. The most recent, and hardest to take, was from his own family.
"How can I trust people when even my own mother let me down? I bought her a home as she wanted to live separately from my father. I paid for the renovation. She lived there for 12 years, but when she passed away, it turned out I wasn't included in her will. "
This strengthened his resolve to leave his entire fortune, including his vast car collection, to the protection of animals. I don't have a family. I had always intended to leave my money to animals, but I was thinking of leaving some of it to certain relatives. But after something like that, it's not going to happen."
First published: 14:34, 04.26.23