Shahar Zahavi will never forget the haunting image he encountered in the Hatay district, at the border between Turkey and Syria. A man of his own age sat there, crying inconsolably on the ruins of his house.

His entire family was buried under the rubble, and all he had left were two sheets, a wall, and a plank bed. Despite trying to console him, they were all overwhelmed with emotion and tears. The experience left such a profound impact that Zahavi knew he couldn't become a psychologist.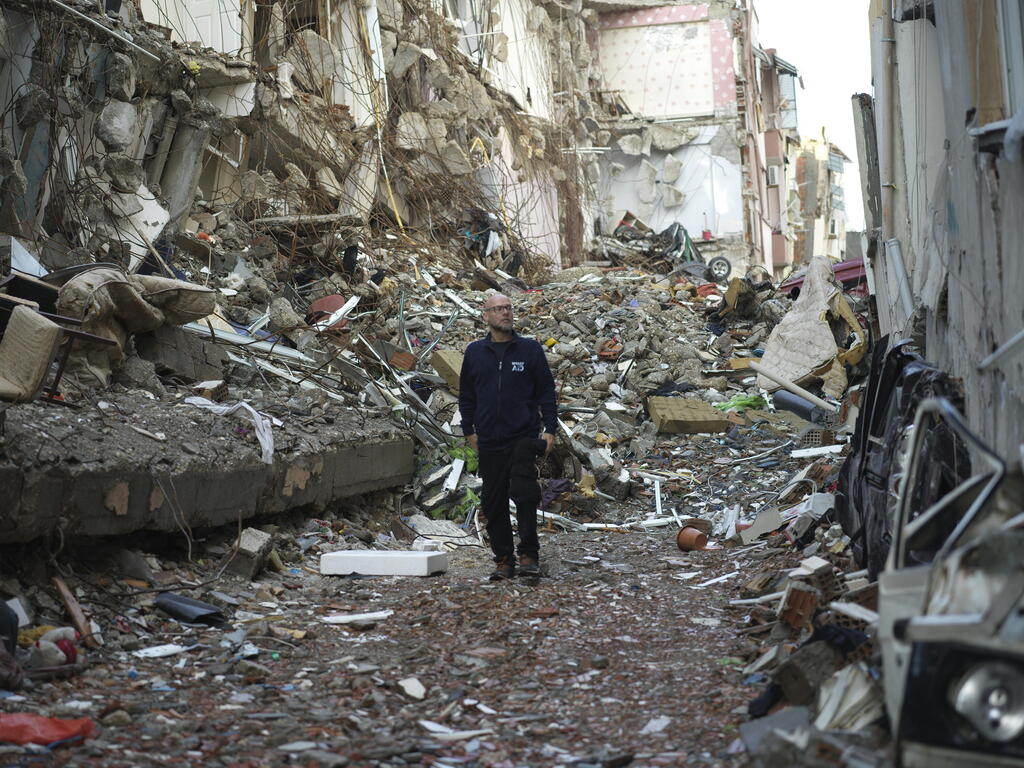 After completing his military service, Shahar Zahavi has devoted his life to helping those in need in disaster-stricken countries.
As a resident of Moshav Hadar and the head of global operations at SmartAID, a humanitarian organization based in Israel, he first became motivated to aid remote populations in 1994, during the Rwandan genocide against the Tutsi tribe.
Despite official estimates of at least 500,000 deaths, many believe that the number of massacres was much higher.
Was that your first encounter with the refugees? "
The sight of people hiding in the forests during the genocide in Rwanda was something that stayed with me long after I returned home. Unlike today, where disaster zones have access to aid and support, these people had to fend for themselves in the midst of chaos.
"Witnessing children burying papers in mud to preserve them for later and eating them out of desperation was a shocking realization of how different life can be in other parts of the world. It put my own struggles into perspective and made me realize how fortunate I truly was.
"My subsequent trips to Kosovo and Turkey to assist earthquake survivors further reinforced the notion of how important it is to keep things in proportion and be grateful for what we have."
Technology as an emergency aid product
In 1996, Zahavi began heading up global aid initiatives for Equilibre Israel, a French humanitarian organization operating in Israel. Following the organization's transformation into the country's largest non-governmental poverty-fighting entity, Latet, Zahavi sought to explore other avenues.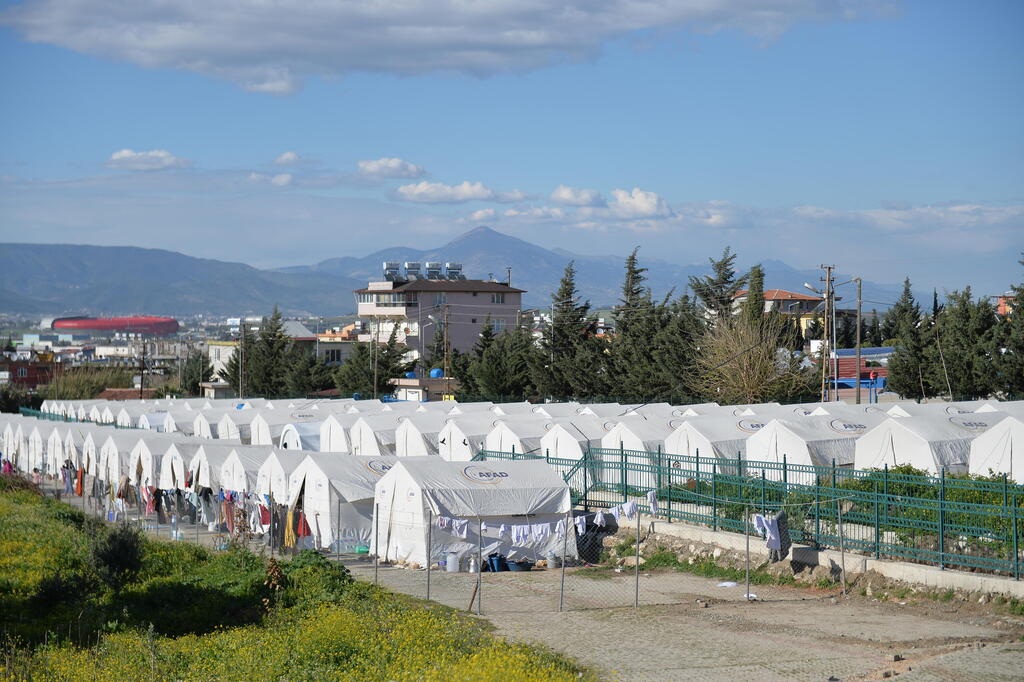 "I'm more passionate about continuing to work in international aid," he notes. "It's an area that I've become deeply involved in over time."
The concept for establishing an international humanitarian aid organization, Israaid, emerged with Zahavi and others as its founders. He served as its manager for 16 years until he decided to move on in 2016.
"I started to become more involved in technology," he notes, "and as it evolved, I realized its potential to help in disaster-stricken regions worldwide. With a group of friends, I founded Smartaid, which began as an international organization.
"Our budget is several million shekels, with some of it in product donations. For instance, Toyota generously contributes to the activities of Smartaid Australia."
When asked about the reasons for his departure, Zahavi faces some realizations about his own personality. "Looking back, I now understand that I used to be a challenging person. As time went by, I learned to become more malleable.
"However, I still retained my resolute nature because when you're in charge of overseeing substantial aid ventures in conflict and disaster zones, being obstinate is essential.
"I'm also highly energetic and skilled at constructing systems and organizations as large as Israel's, but when an organization attains a certain size, it requires a professional CEO.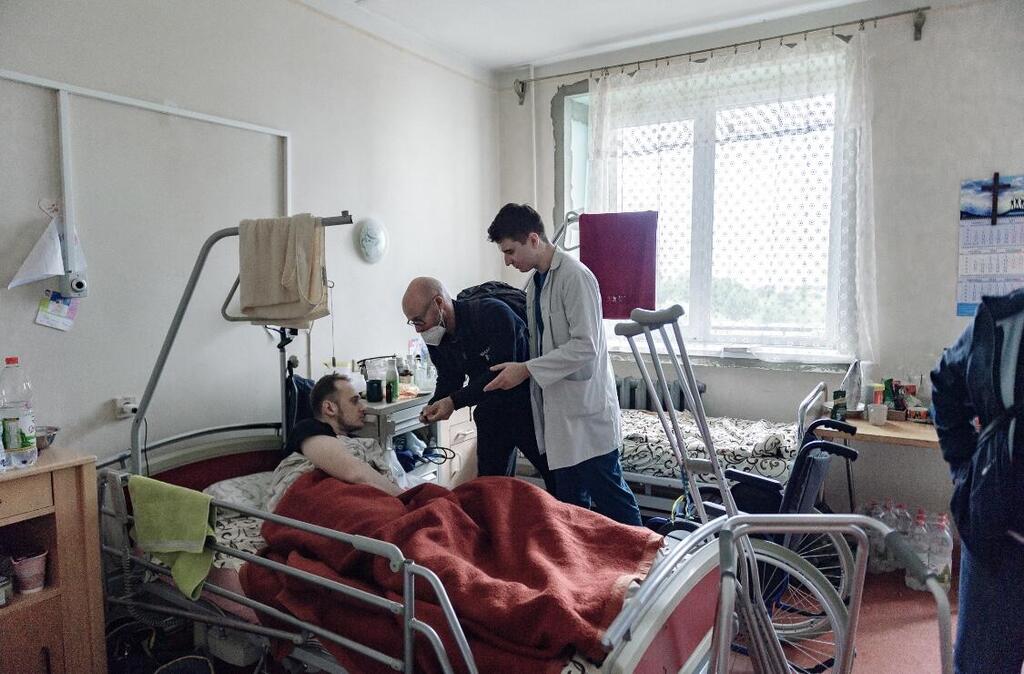 "Not all entrepreneurs are suitable to be CEOs, especially when an organization already has hundreds of employees. I take great pride in the fact that Israaid and Smartaid have reached their current status, and they will remain an important part of my legacy, regardless of whether I pass away tomorrow or when I'm 100 years old."
How do advanced technologies help in disaster sites? "
The idea for founding Smartaid stemmed from my belief that technology plays a significant role in shaping our world. In the past, providing food and shelter was enough to assist refugees in need.
"However, nowadays, refugees require electricity and internet connectivity as well. While I am well-versed in traditional humanitarian aid methods, I was less familiar with technology.
"To address this, I educated myself about the role that tech giants like Microsoft and water companies can play in aid efforts. My newfound knowledge has opened up a whole new world for me, making me feel more confident and comfortable in my work with Smartaid today than I did when we first launched the organization two years ago.
"During our humanitarian mission to Ukraine, we encountered a great need for chargers and portable devices among the refugees who were fleeing to Poland. To assist them, we provided ten thousand chargers and devices.
"Later on, when the refugees moved on to Moldova, we found that the local government had set up camps for them but had failed to connect them to electricity.
"We quickly took action and installed solar panels in the camps, which provided the refugees with much-needed electricity for lighting, heating, and even to connect to the Internet and charge their phones."
Were there incidents that caught you off-guard? "
Every story I heard during my work had a profound impact on me. One of the most heartbreaking situations was the abandonment of the elderly during the war in Kosovo.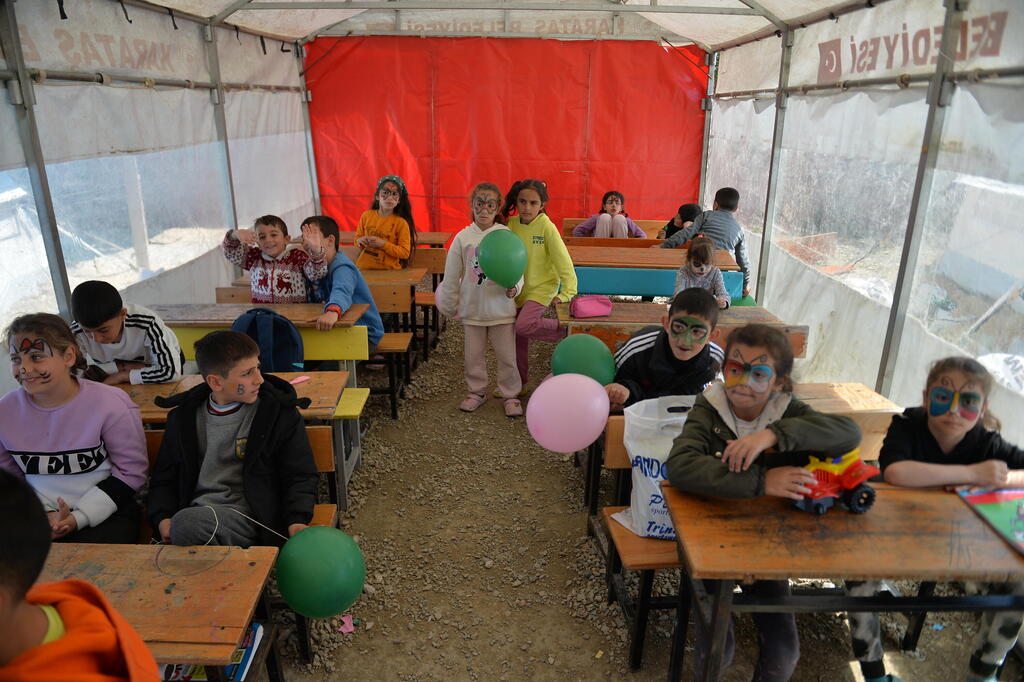 "Many were left behind to die, and there were thousands of them. Some of these older people refused to leave their homes, despite the danger. Additionally, there were numerous cases of rape during the conflict.
"Our project aimed to connect the women who were victims of sexual assault with the abandoned elderly, so that they could take care of them. This helped to save the lives of many older individuals and provided a sense of security for the women, who moved in with families that took care of them."
Do you venture inside 'hot zones,' like Ukraine?
"We don't risk our volunteers' lives in hot zones, and we lack the permits to go in regardless."
Water desalination and solar power in Turkey
In February, Smartaid provided assistance to the areas affected by a severe earthquake in Turkey. "We collaborated with the 'Latet' organization to deliver emergency aid, such as food, blankets, and tents to the survivors.
"Currently, we are focusing on providing water purification, internet infrastructure, and solar electricity to the affected communities. Additionally, we are working on setting up information centers, which will aid women whose family members were killed in the earthquake.
"These centers will help them plan their next steps, including finding work, social and medical assistance, and housing."
Were there moments that felt overwhelming? Like you can't do this anymore?
"I never consider my work to be just a job. Even taking a vacation can be more difficult for me than working. My wife, Rachel, understands my passion for my work, as she also comes from a similar field. She has never asked me to stop doing what I do.
"I remember an instance when I was still with Israaid and three days before our wedding, I was asked to speak in front of five thousand people at the AIPAC conference in Washington.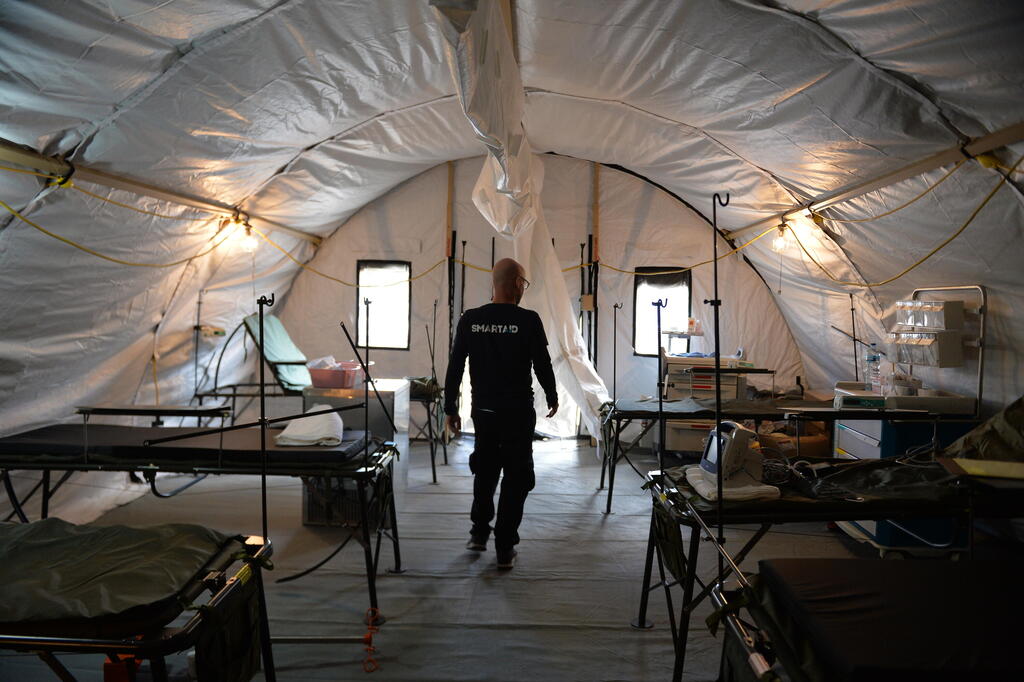 "I didn't hesitate to take my wedding suit with me, fly to Washington, deliver the speech, and fly back just in time for the wedding. Rachel is incredibly supportive and understanding of my dedication to humanitarian work."
How do you see the next few years unfolding? "
My aim is to keep moving forward and expanding. We are still a relatively new organization. Building IsraAid to what it was 10 years ago took a lot of time and effort, not to mention significant investment.
"However, I cannot imagine myself doing anything else. When I first started working with advanced technology, I was intimidated by it. It seemed so complex and advanced.
"Now, I feel like I am back at the beginning of my journey, full of youthful energy and enthusiasm."