Ella Kenan, a travel blogger and Israeli public diplomacy activist, initially posted a joke on the morning of October 7. "On a Saturday morning when I was heading to the safe room, I tweeted something like '
Poor Bruno Mars
.' By 11pm, I posted I was genuinely afraid and felt in danger."
What happened next?
"I woke up on Sunday, and I felt that if I didn't do something, I'd just waste my time getting angry at the government and being anxious. This happened while people on X (formerly Twitter) were posting their support for Hamas, despite the horrifying things they had done just 24 hours earlier. My next post was, 'I'm joining this fight, you're welcome to come with me.'"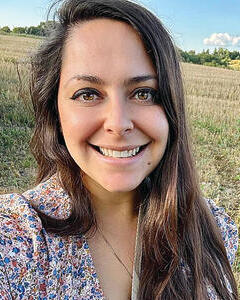 Since then, her number of followers has tripled. She has reached an exposure of over 70 million views for content she produced during the war, and now she continues to create informational messages that serve tens of thousands of Israelis who work for Israel's public image.
On that Sunday, she wrote, still in Hebrew, the message: "Hamas is ISIS." "And on Monday, I got up at 5am and saw this had an effect. The message reached more than 100,000 people."
Are you working alone?
"During the first week, I was working and producing content alone. In the second week, I other people including video editors and graphic designers. Everyone is doing this from their own homes. In the coming week, I hope that things will be more organized. Our presence on the internet is similar to that of a guerilla unit, and we're fighting against influencers and opinion leaders," she said.
"I saw Marc Benioff, the owner of TIME magazine, liked my posts. We've reached an audience far beyond the Israeli one, and there have been many requests from foreign media for materials and interviews."
In addition to the cutting-edge messages, she uses a ratio technique on social networks: leaving a comment on a post that receives more likes than the post itself. This is how she handled Greta Thunberg's call to "free Gaza", for example.
"Greta's post got 50,000 likes, and my comment received 11,000 likes. Anyone who enters this tweet won't be able to miss my comment, and neither will she. So she deleted her post and posted something new, about being against antisemitism."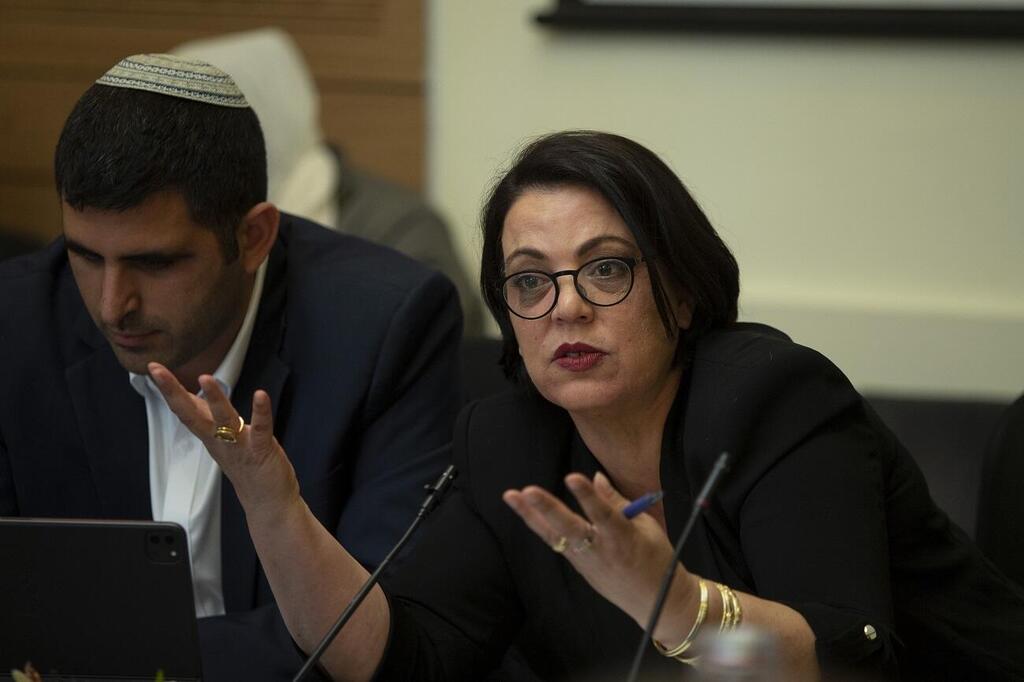 A silent Information Ministry
In a well-organized country, civilian bodies and initiatives wouldn't have to go out of their way to work for Israel's public diplomacy.
Galit Distel-Atbaryan
, who was appointed as Information Minister in January, resigned from her position five days into the fighting. Her ministry's budget, 23.8 million shekels, along with the 29 positions allocated to it, were transferred to another body. The ministry's X account was closed, and has only 500 followers on Instagram.
In practice, Israeli activists have taken over the position on social media, the hub where global public opinion is forming. Various civilian initiatives, as well as influential figures including former prime minister Naftali Bennett, Noa Tishby, Yoseph Haddad, and international celebrities like Gal Gadot, have all answered the call to protect Israel's public diplomacy.
One such initiative is Act-il, which operates under Reichman University by students from over 90 countries working to support public diplomacy online.

Yoseph Haddad
, an Israeli-Arab activist, is an effective and experienced voice for public diplomacy with the Arab world, with over 500,000 followers on Instagram and 200,000 on TikTok.
His speech on Zoom was broadcast last week on Times Square, a few hours after Hamas issued a fake news message in Hebrew claiming that he had assisted the massacre. "Their goal is to create conflict and make Israeli society think me a traitor. They probably didn't understand that there is a connection between me and Israeli society, and their fake news only made me stronger."
Where were you when the war broke out?
"I woke up on October 7 to a flood of messages about an unprecedented event in Israel. First, my work was about exposing the scale of this disaster, and now it's about showing the world that what we're dealing with is ISIS. There was a big dilemma at the beginning about what material to show," he said.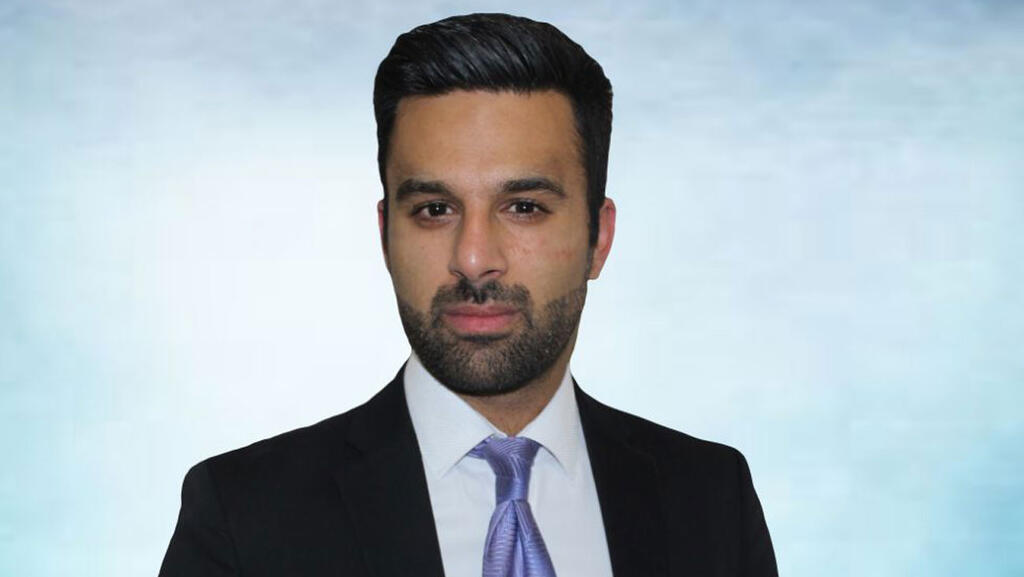 "I made a decision that I would never broadcast a video of injured IDF soldiers. In my opinion, it would be a breach of Israel's security and its morality. When the videos about Israeli residents came in, I had to think about their families, and It wasn't an easy decision. I decided I wanted the world to see and be shocked, so I found a solution: to blur the videos and images to preserve the dignity of the victims but still Hamas' cruelty."
What did you think of Israel's official public diplomacy efforts when news about the hospital bombing in Gaza broke?
"Every military official will tell you that it's impossible to determine in five minutes, and even half an hour, who carried out the attack under the conditions there. How did the world adopt Hamas's narrative so quickly? Because Hamas claimed that Israel bombed the hospital, and the international media accepted. It was only five hours later that the IDF came out with an official statement showing proof the Islamic Jihad bombed the hospital. Online, every minute matters."
Were there other things that you thought were handled poorly in this event?
"The IDF held a press conference at 9am, which is roughly 2am in the United States. This means they went to sleep knowing that the IDF had bombed hospitals and killed hundreds of children. I see this as a failure," he said.
Civilian public diplomacy teams
Even 25-year-old media official Eliav Batito. Batito oversees hundreds of content creators and thousands of volunteers who disseminate the content produced by his team in various languages.
"International opinion is super-important because it gives Israel legitimacy to continue fighting. International pressure has an impact. We spent several hundred shekels on this initiative. We received the offices and printers for free. The government needs to wake up and understand that civil efforts will be needed even after the war ends. If there were an official body doing this well, we wouldn't be needed here."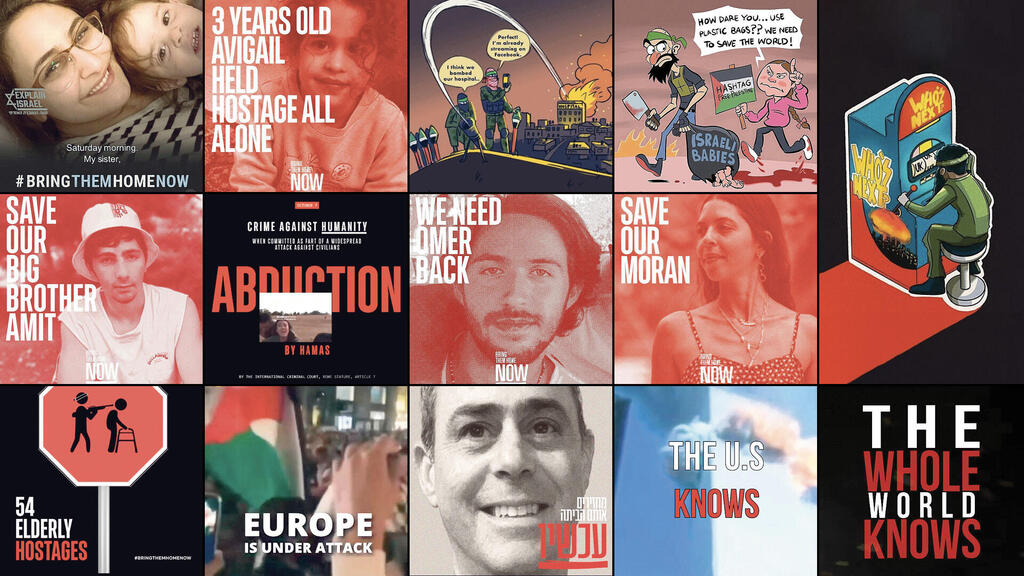 What is the scope of your current activity?
"We produce dubbed materials, edit, and write in 44 languages. It's not just Israelis who know a second language; we also have foreign volunteers. Twenty thousand volunteers are connected in our WhatsApp groups for content distribution, and there are about 1,500 active members producing this content and working from their homes."
What are the sources for your content creation?
"We automatically pull videos into our content library from anyone who approves it including the IDF. Our volunteers are being exposed to very hard-to-watch materials. There was an editor here in recent days who couldn't handle it, and we immediately referred him for psychological help. But this material is of tremendous importance because even now there are people denying the attack ever happened."
Despite Hamas having released these materials on its own.
"I spoke with a military official who told me that Hamas realized they made a mistake and are deleting materials from the internet and from posts they released to social media. They just make them disappear. That's why we're creating an archive of the videos we could find. No government body could ever do something like that in such a short time. This is exactly why we need a civilian general staff, with a fast response time."

After showing the international community Hamas' atrocities, Israel's strategy is making the world realize this threat isn't only contained within the country. Writer Adar Mirom came up with the slogan: The West is Next, and the message is being released to the world by Mirom's team.
"People ask me how I manage to convince the world, and the answer is I have the most powerful weapon that exists: the truth. We have the Hamas Charter, which can be found by everyone via Google that states they intend to kill all of the infidels, anyone who isn't a Muslim, including Jews and Christians," he explained.
"They want to create an Islamic nation from the Jordan River to the sea, which means the destruction of Israel and all Jews. Global jihad is something that should worry everyone. Additionally, ISIS flags and booklets left by Hamas terrorists made our job easier."
How do you distinguish Hamas's cruelty from what the Palestinians in Gaza are going through, which is the basis for international propaganda?
"This is another thing we emphasize: Hamas makes both Israel and Gaza suffer. You won't see me speaking against Palestinian residents," he explained.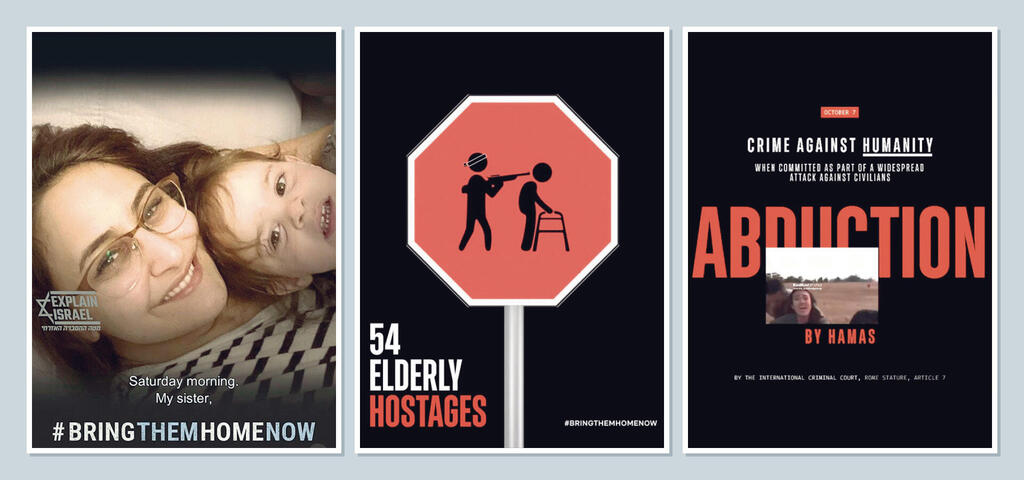 "The main message we need to convey is the disconnect between Hamas and the Palestinians because the Palestinian issue is always pushed in that regard," Batito said. "The message should be that Palestinians are Palestinians, and Hamas is ISIS."
Three weeks have passed since the start of the war, is the world still interested in what's happening in Israel?
"People may have listened less to what happened to Israelis until we were able to prove The New York Times and the BBC's poor journalistic work about the hospital bombing in Gaza. This helps change public opinion tremendously. People wrote them, 'You failed us,'" Kenan explained.
"This is why you need senior officials in charge of public diplomacy in the Foreign Ministry, who work to bring international leaders to Israel who back and support us. Were starting to see a shift in opinion after the first week – when the world was solely supportive of Israel after October 7."
Do you feel alone in this effort?
"I don't want to criticize the government right now. My opinions are clear, and I'll express them after the war," Kenan said. "I'd like them to transfer funds they have from ministries that aren't working to Israeli residents who are working for public diplomacy. I haven't earned a dime since October 7, and I'm a freelancer, which means I don't receive unemployment benefits."