The packed but silent light rail snakes through the central thoroughfares of Jerusalem, lending the appearance of a modern European city. The green parks are sprinkled with colorful flowers in bloom, construction projects and high-rise business centers are springing up from east to west, there are four new museums and the
National Library
reopened in a world-class architectural marvel.
The city has been filled with tunnels, suspended pedestrian bridges, new homes, boutique hotels, galleries and cultural venues in a mix of history and entertainment. The clean streets extend to some of the ultra-Orthodox quarters that do not resist its initiatives.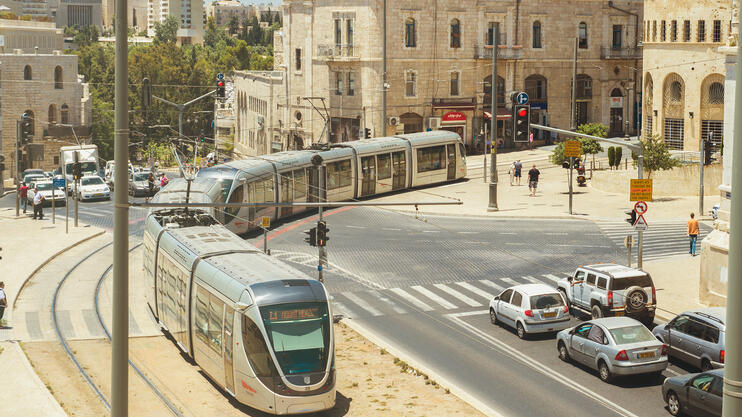 "The first thing I did when I came into office, was to build sidewalks and clean the streets," Mayor Moshe Lion says. He was elected five years ago, after having served in the past as Prime Minister Benjamin Netanyahu's chief of staff during his first term in office in 1997. Today, even those who opposed his candidacy agree that he was the right man to head the municipality. According to polling, 35%-43% of residents are satisfied with the city's sanitation and more Arabs and ultra-Orthodox Jerusalemites now express that view.
Lion's term coincided with a substantial shift among many residents into the middle class, mostly from the Arab and ultra-Orthodox communities. Sociologists debate whether closed communities are weakened by more people transitioning to the middle class, but they all agree that the social phenomenon does not bolster their isolation.
As I walk with the mayor through a recently built park on the border of East and West Jerusalem, we come upon Palestinian street cleaners, excited to see the mayor. They shake his hands and ask him to pose for a selfie. I've rarely seen mayors greeted that way by street cleaners asking for such a memento.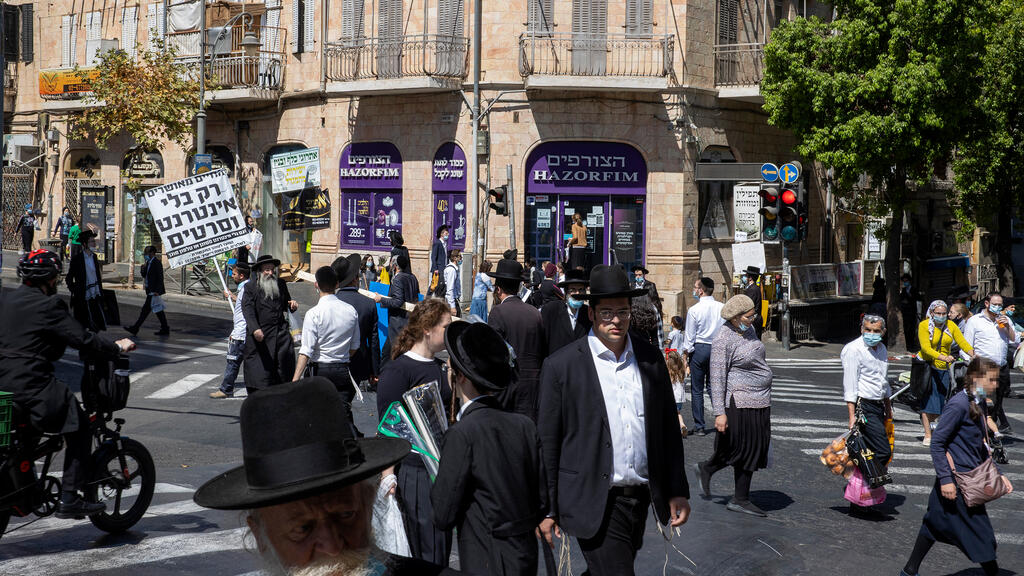 The view from the park is of an impossibly divided and united city. One that is at the same time occupied and liberated, modern and fundamentalist. It would not be hyperbole to claim this is the most complex city in the world to run.
A new Arab school that teaches according to the Israeli curriculum is eminently conspicuous. "People are moving into the neighborhood so that their children could study there," Lion says. "It gives private international schools a run for their money."
But that is a drop in the ocean. Most schools teach the city's 125,000 Palestinian pupils according to the Palestinian Authority's curriculum. The city's student body is made up of 39% Palestinians, 39% ultra-Orthodox and only 22% Secular and non-Haredi Jews. But among university students, only 14% are Palestinians and only 4% are ultra-Orthodox.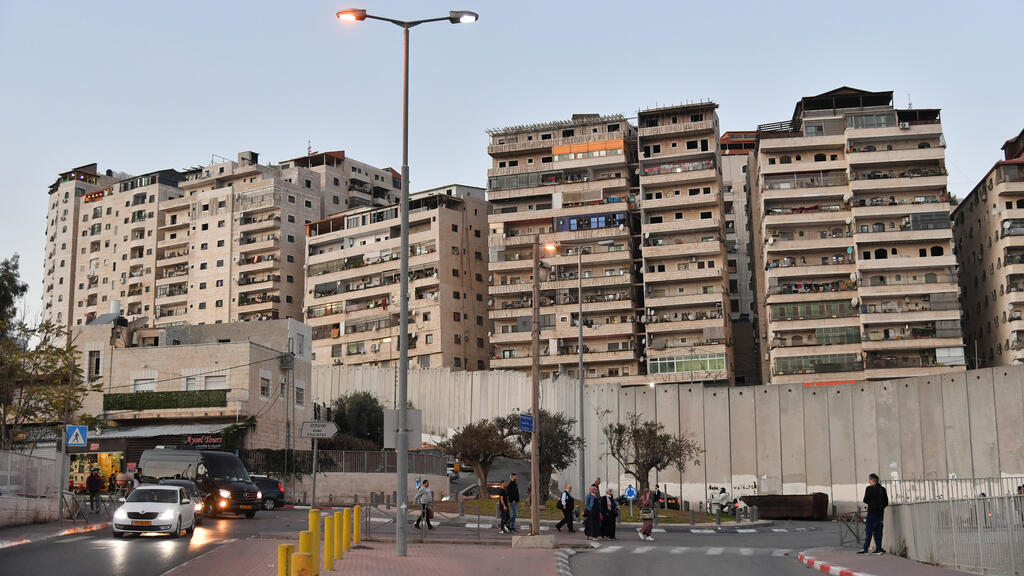 "Arab students still favor West Bank universities or schools in Jordan or Turkey," a municipality official says. The percentage of students in technological colleges is greater and constitutes nearly one-quarter of the student body.
A recent municipality census revealed a substantial number of young Palestinians (850) studied advanced technologies but are unable to find work in their field and are forced to work in the sales and services industries. They lack the experience required to interview for jobs in major companies, have no connections or familiarity with the Israeli high-tech industry and have not served in the military like many Jewish high-tech workers have.
To assist them, the city is building a local "Silicone Valley" in an East Jerusalem sector. The grandiose plan hopes to become suitable for major technological companies currently based in high-tech hubs in and around Tel Aviv.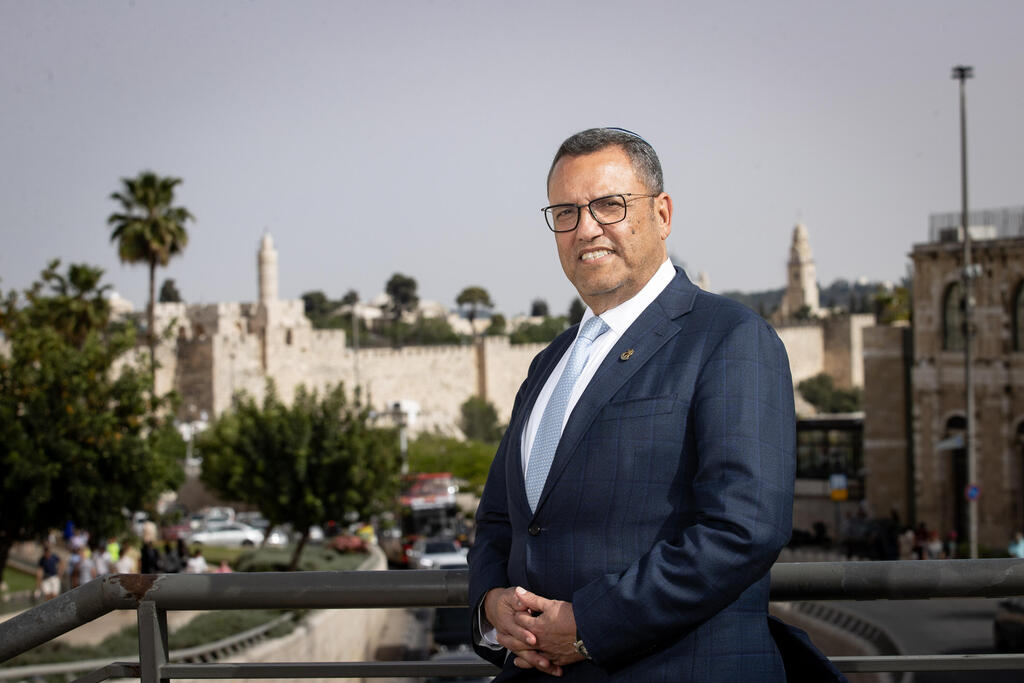 Progress is slow. The municipality rented two floors in an office building in East Jerusalem, renovated them and fitted them with communication infrastructure. The offices house workstations and conference rooms that are available for use free of charge for the next two years. When I visited the site, I saw remnants of a protest by opponents of the "Zionist" plan.
So far, 10 Israeli firms occupy this space. Lion hopes to attract global giants such as Google and Meta. "When their logos appear on the side of the building, even the skeptics will praise the plan," he says.
The first graduates of high-tech training courses say their dream is to establish start-ups or work in the research and development arms of major technology conglomerates. "There is a desire to continue to live in Jerusalem, a city that is not quite united but is open and shared by Jews and Palestinians," says one young woman with advanced degrees in science and engineering who has yet to find adequate employment. Israeli tech executives say it is difficult to get their workers to leave their comfort zones and travel to work in Jerusalem and special incentives are necessary.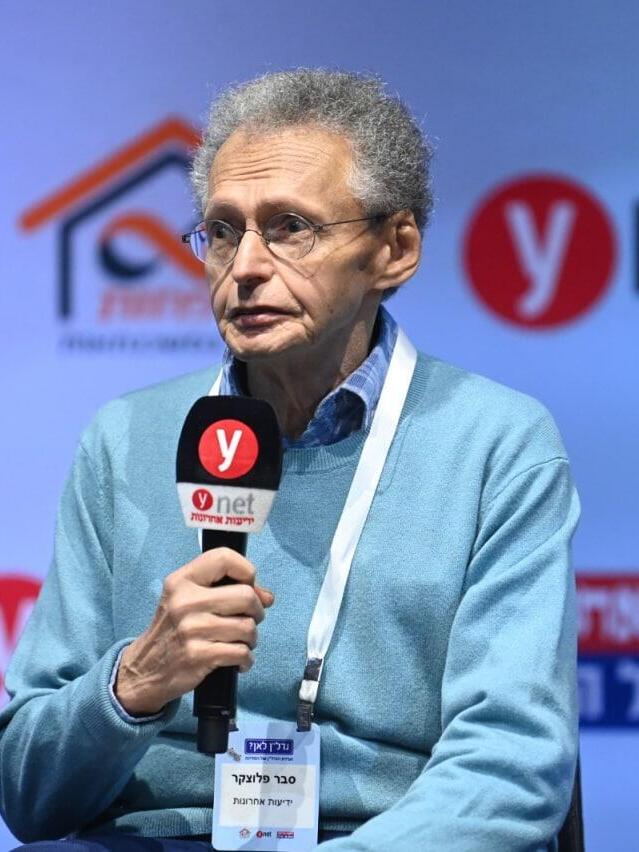 My time with the mayor comes shortly after the government finally approved the transfer of NIS 200 million for college equivalency courses for Palestinian students as part of a five-year, 3.2-billion-shekel plan to invest in the Palestinian sector.
Lion refuses to elaborate on the plan and is far from pleased with the sum his city must contribute to it from its budget. He hoped the government would help shoulder the burden. It was then-prime minister Menachem Begin who 40 years ago first promised to equate conditions for all sectors of the population in Jerusalem and yet today, Palestinian and ultra-Orthodox neighborhoods still score the lowest on social and economic measures.
"My intention is to bring more people to the capital, grow its cultural life and its entrepreneurship in all quarters of the city while avoiding any disruption to their particular way of life," the mayor concludes.