On Sunday, Mossad made a significant revelation by sharing a photograph of "The Angel," Ashraf Marwan, captured during a meeting with Dubi, his handler. This revelation was included in a book that delves into the captivating narrative of Mossad's activities leading up to and during the Yom Kippur War.
It was Marwan who conveyed a crucial warning about the impending joint attack of the Egyptian and Syrian armies to then-Mossad Chief, Zvi Zamir, on the fateful night preceding the outbreak of the war in 1973. The book, titled "When the Time Comes to Speak," describes the meeting between Zamir and Marwan and features the captivating photograph of "The Angel" and an array of other compelling documents.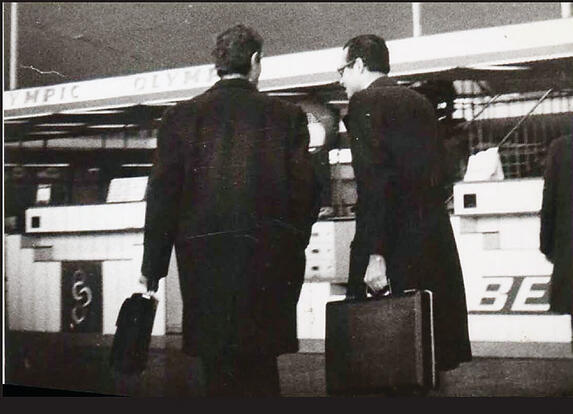 This publication emerges against the backdrop of recent accusations that have cast a shadow over Mossad's performance prior to the war. Much of the blame for Israel being fought unprepared for the war was directed at the Military Intelligence and its commander at the time, Eli Zeira.
For the very first time, the spy organization took a proactive and official stance by releasing historical records from the Mossad archives, previously kept from public view including quotes sourced from agents and informants who were recruited and deployed by the Mossad inside Arab countries. These agents held different positions within the military and political leadership of enemy nations.
This groundbreaking release marks a significant milestone in shedding light on previously undisclosed aspects of the organization's operations.
Marwan, a trusted confidant and son-in-law of the former Egyptian President Gamal Abdel Nasser, emerged as a key advisor to his successor, Anwar Sadat. Recognized for his diplomatic acumen, Marwan ascended to the post of a peripatetic ambassador, entrusted with delicate and high-stakes missions spanning the globe.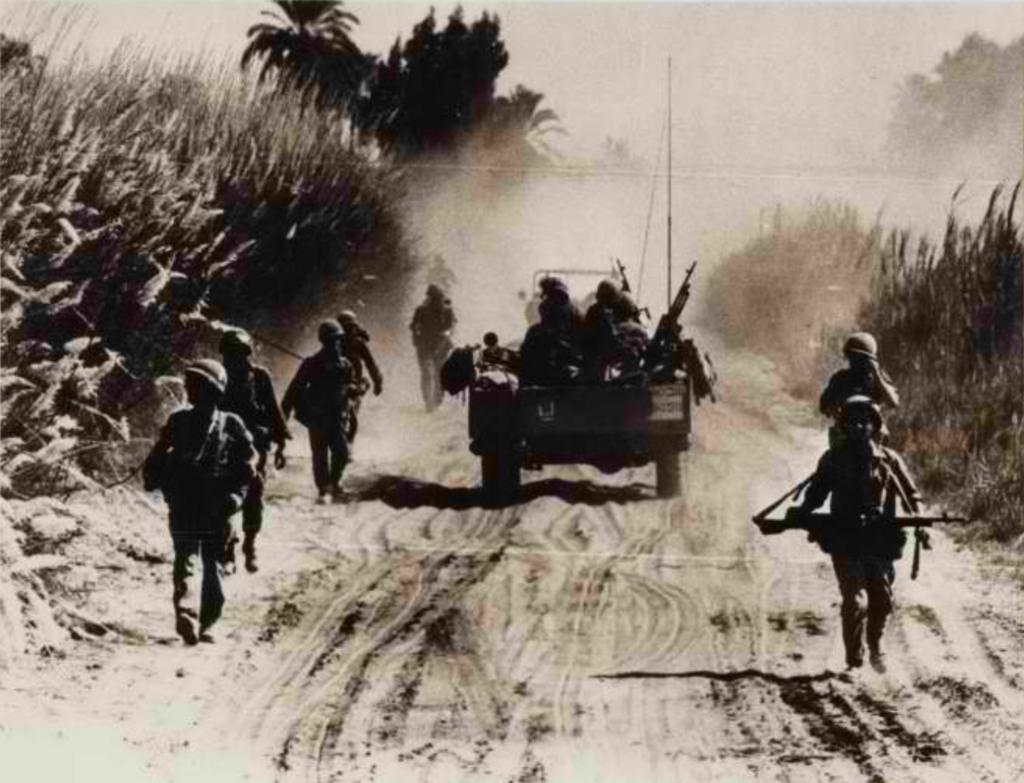 In the night of October 4, Dubi was alerted to a pressing message from Marwan, calling for an urgent meeting to divulge crucial information regarding "chemicals" which was the agreed code for war. Zamir then boarded a plane to London, to meet the agency's valuable asset.
In the book the meeting is said to have revealed a clear indication that an invasion by the Egyptians and the Syrians was imminent.
"We must not underestimate the enemy and its capabilities. We must not forget that there are countries and organizations around us that continue to strengthen in order to threaten our security here," Current Mossad head, David Barnea, said on Sunday at the book launch. "We must not hesitate to support our allies in times of crisis - we will build our strength and capabilities. We must not diminish the importance of unity in order to survive. Our power lies in our internal unity."