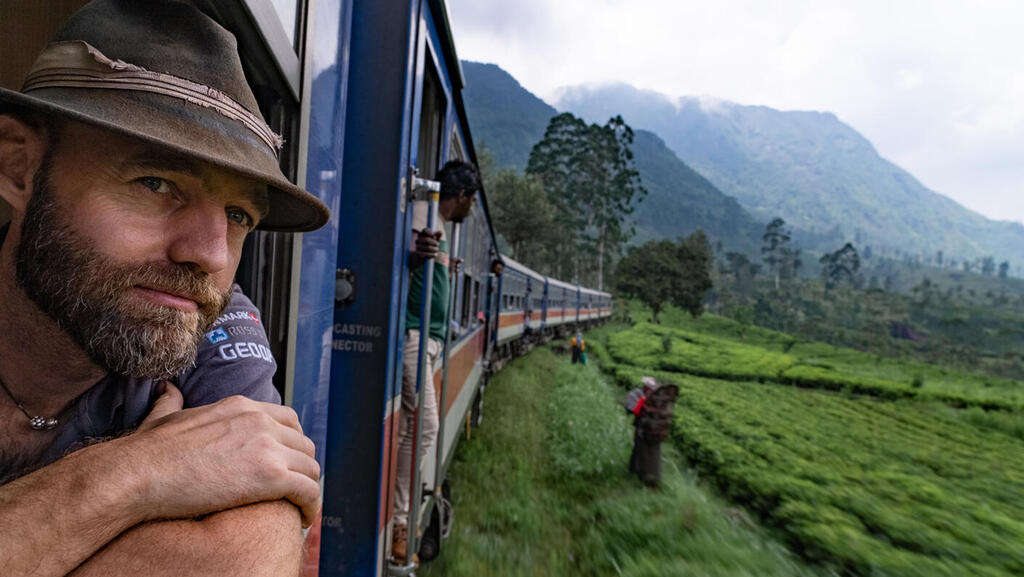 Torbjørn C. Pedersen (Thor), a Danish citizen, completed a 10-year journey around the world last month, during which he visited every country without taking a single flight. "No one has done something like this before me," he proudly declares.
"It was an amazing adventure, and I'm excited that it ended successfully, but I'm also completely exhausted." And what does he remember most about Israel? "I remember the most comprehensive security check I've ever done at any border anywhere in the world."
Thor's project, called
Once Upon A Saga
, started in 2013 in Denmark and has taken him through Europe, the Americas, Africa, the Middle East, Asia and the Pacific by car, bus, train, boat and even on foot. He arrived in Male, capital of the Maldives in the Indian Ocean, on board a container ship to reach his final country of 203, after which he will return to Denmark – without flying, of course.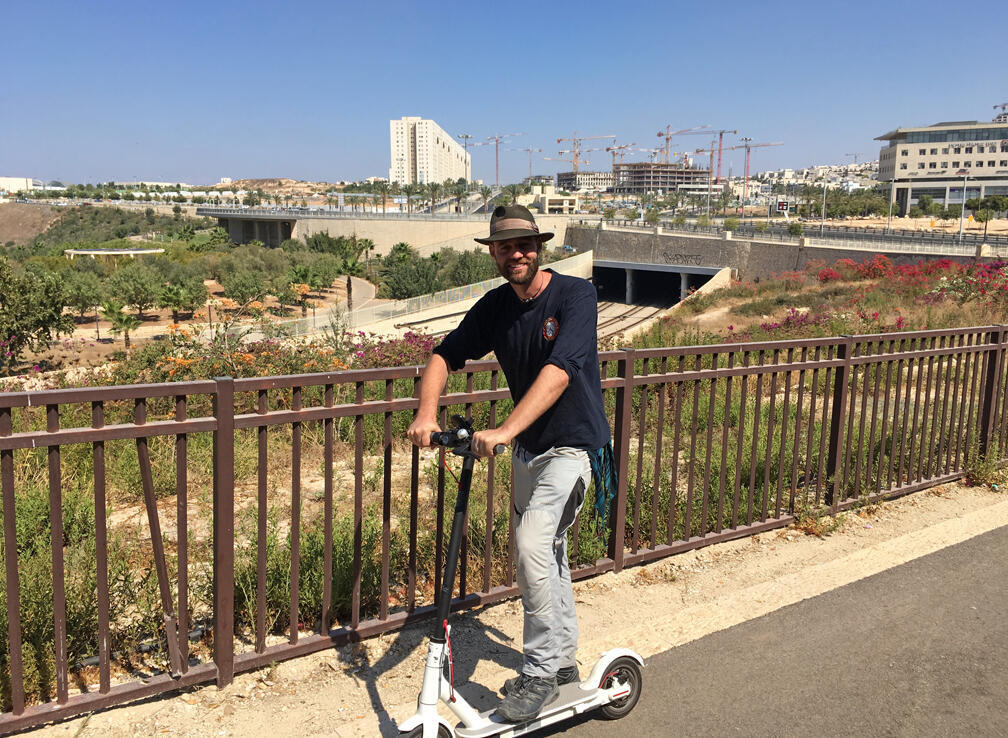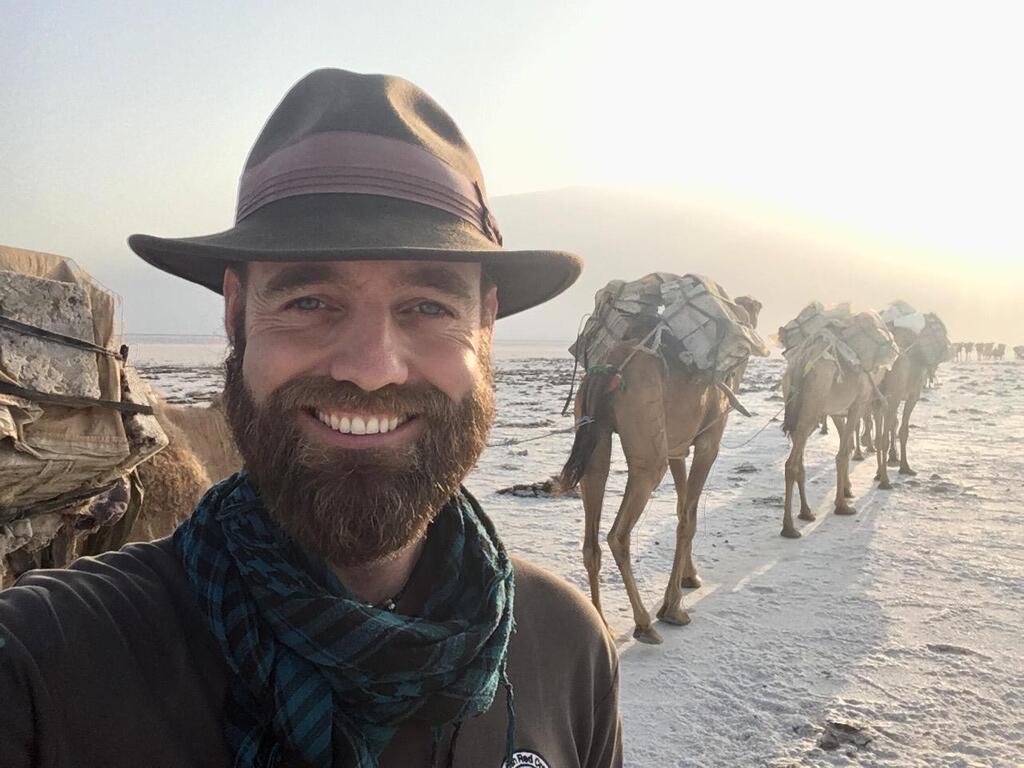 "Once Upon A Saga has been the most incredible adventure. Having said that, I am absolutely ecstatic that it has now been successfully concluded – and I am absolutely exhausted too!" says Thor. "I set out to visit every country in the world without flying because no one had ever done it before. I used to work in logistics and thought it would be a fun way to use my skills. I like a challenge, but I can safely say this has been the biggest logistical challenge I have ever come across."
Thor originally expected it to last four years but it ended up taking much longer due to challenges including visa issues, political unrest and the COVID-19 pandemic, which kept him in Hong Kong for two years just when there were only a few countries left to visit. He married his long-term girlfriend Le, who has visited 26 times during the project, while in Hong Kong – and she is in the Maldives to welcome him.
Other people have visited every country using planes or have broken the journey by flying home and later resuming. Thor is the first to do so entirely without flying and in a single, unbroken journey, complying with his self-imposed rule of at least 24 hours in each country.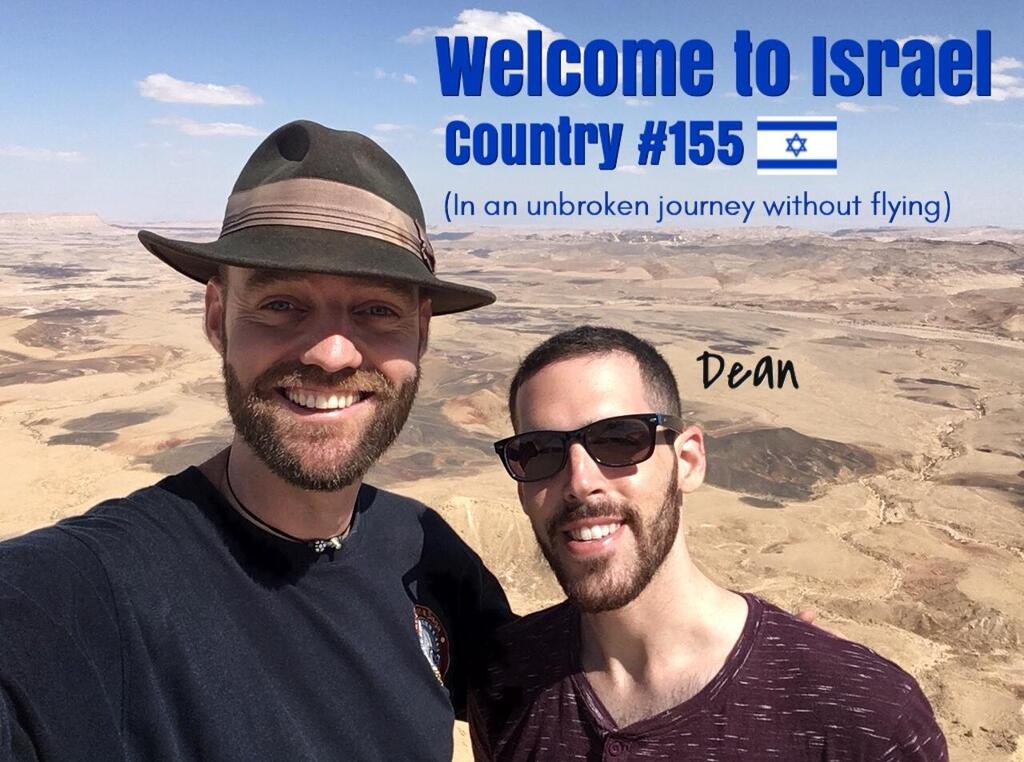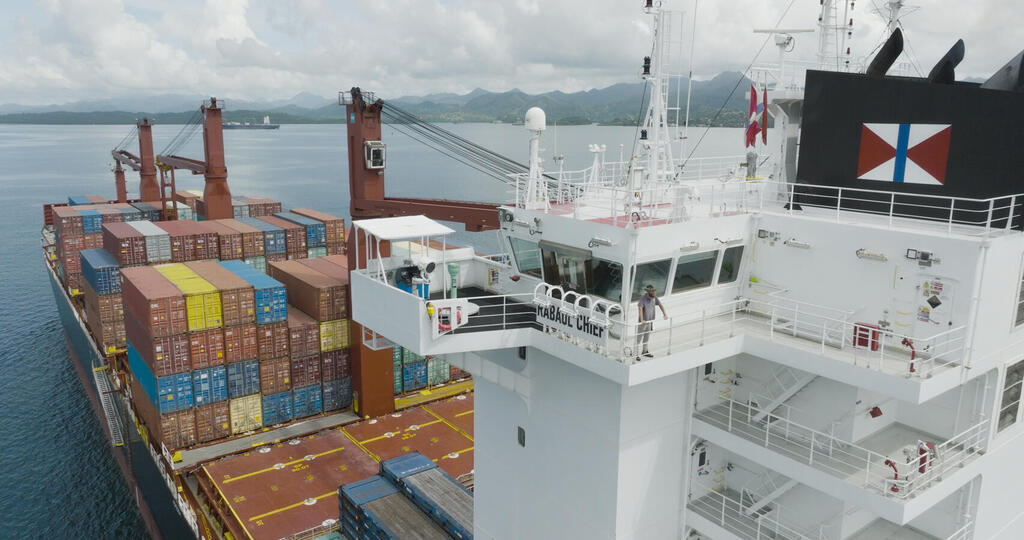 Thor aims to use the project to promote peace, understanding, and cultural exchange between countries and to showcase the beauty and diversity of the world. He has also worked to raise awareness of global issues such as poverty, inequality and climate change, including through work with the International Red Cross.
"A key to completing the adventure has been strong relationships with shipping companies, who have welcomed me on board 37 cargo vessels over the last decade. Otherwise, it would simply have been impossible to reach many island countries like the Maldives or across the Caribbean and Pacific," Thor adds. "I am also deeply grateful to all the people who have assisted me in whichever way throughout the journey – my family, friends, strangers who became friends, people who contributed and companies that provided help. And most importantly, my wife Le."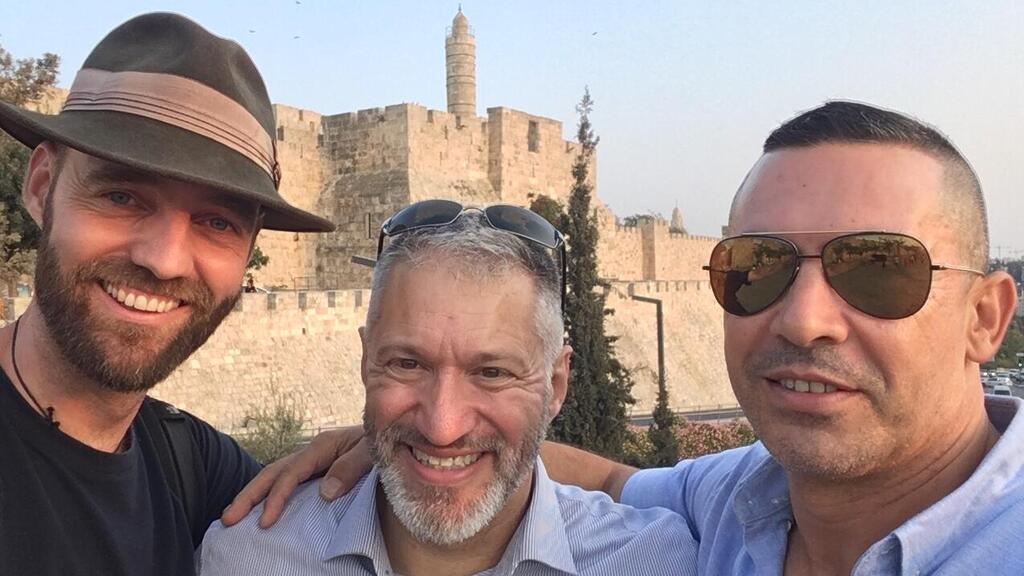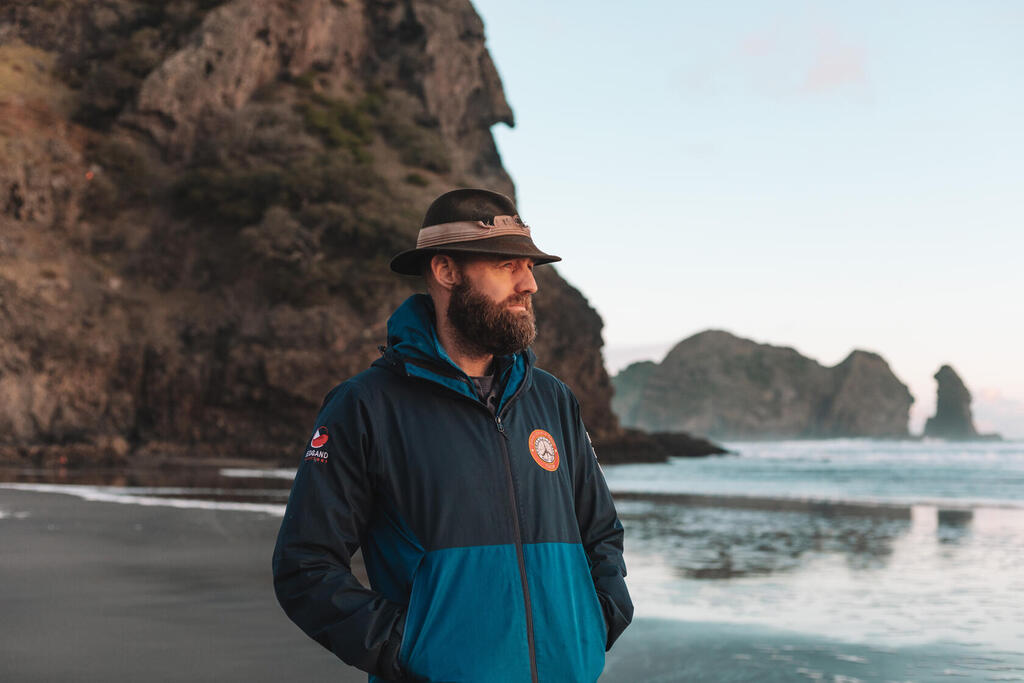 Once Upon A Saga's USD 20/day budget has been financed through Thor's own funds, sponsorship by energy companies Ross Energy and GEOOP and some crowdfunding. He has been supported by several shipping companies including A.P. Moller-Maersk, MSC Mediterranean Shipping Company, Swire Shipping, Blue Water Shipping, Neptune Shipping Agency, Pacific International Lines, Royal Arctic Line and Columbia Shipmanagement.
Israel was the 155th country on Pedersen's trip, and he arrived there in September 2018.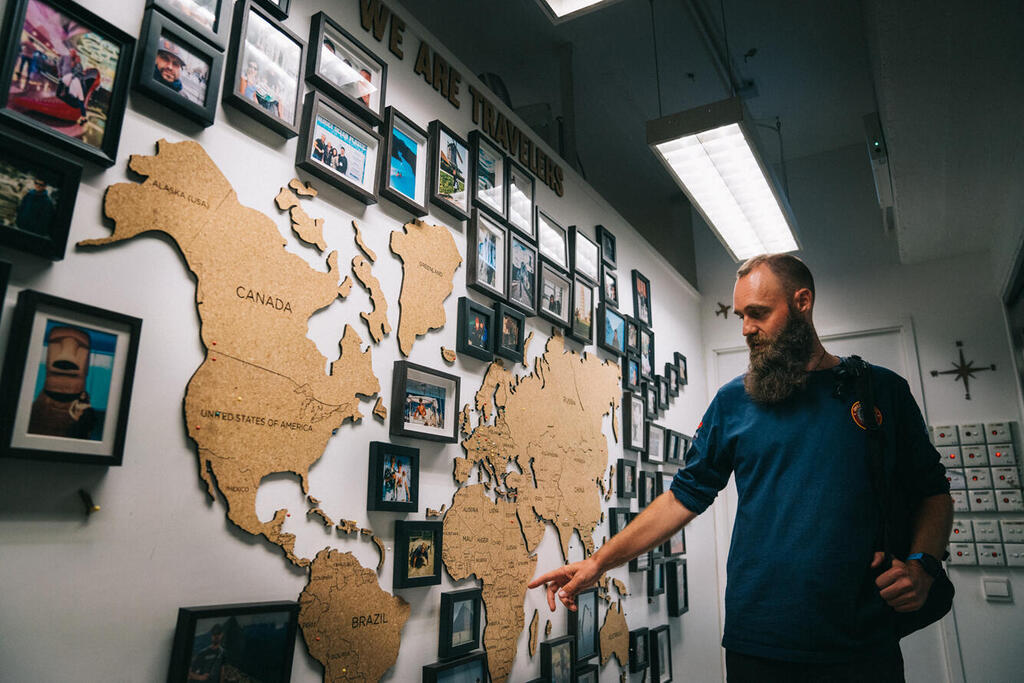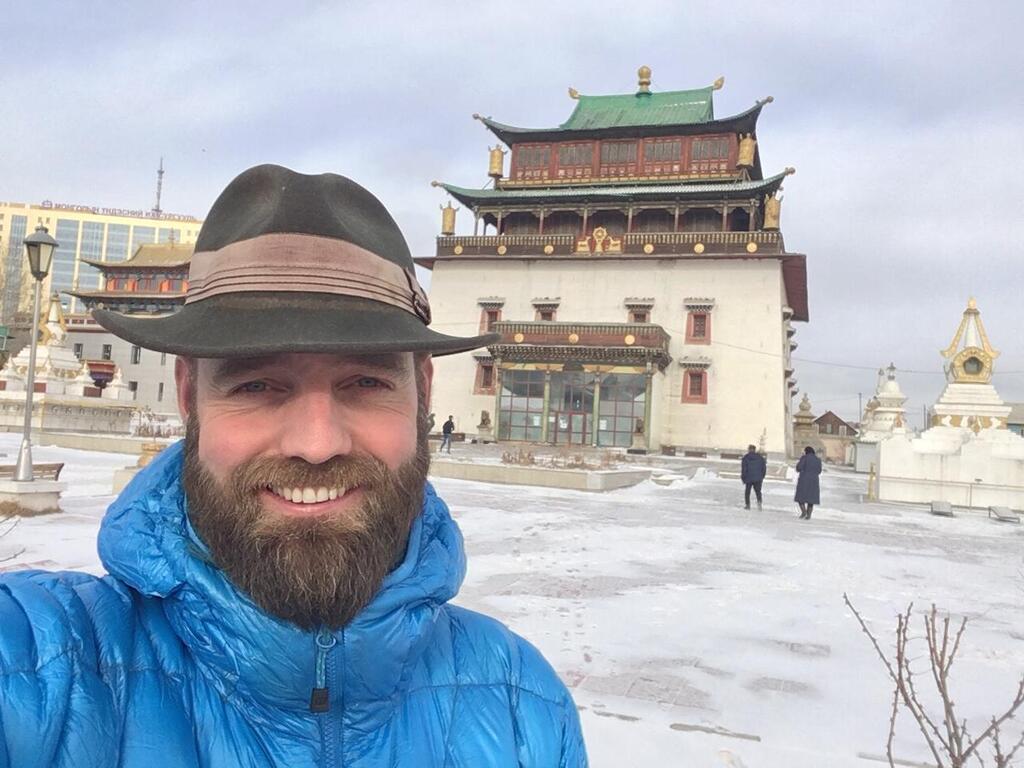 How was your trip to Israel? Did you enjoy it?
I had a nice visit to Israel back in September 2018. I was met with kindness already on my first day and reunited with friends in Modi'in who hosted me. I experienced both Rosh Hashanah and Yom Kippur during my visit.
How long did you stay, and what places have you visited in Israel?
I was 13 days in Israel and 3 in Palestine, and I visited Eilat, Modi'in, Jerusalem, Tel Aviv, and Ashdod.
What do you remember the most from your visit to Israel?
I remember the most comprehensive security check I've ever done at any border anywhere in the world. I entered Israel from Sinai. It took the authorities about 4-5 hours to process me which included a parade of questions and a very physical body search. Everyone was kind, professional and firm. Nothing was left to chance and my bags were completely taken apart. Anything which could be searched or disassembled was taken apart. No issues though. I was let into Israel.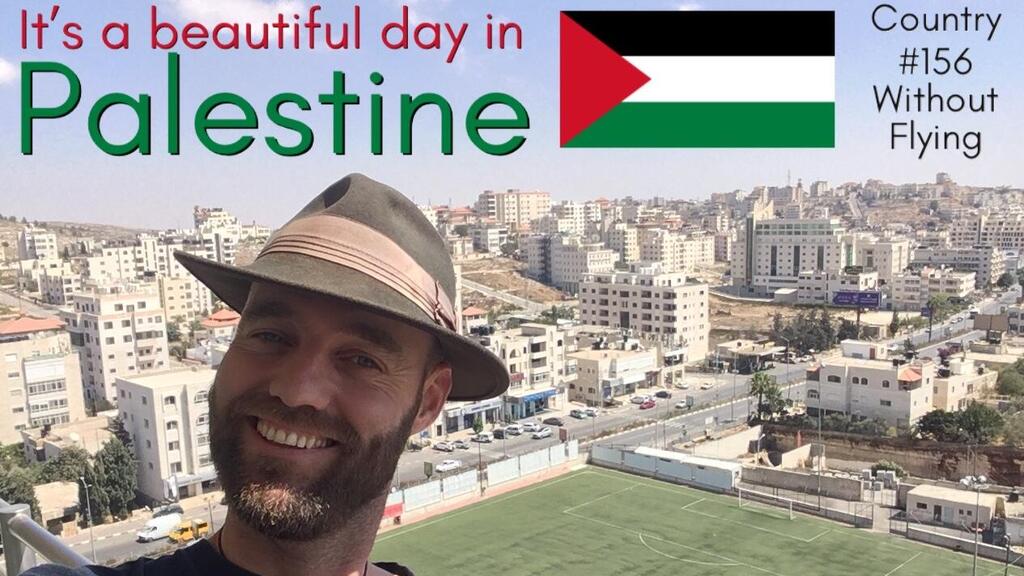 Were there any points where you thought you were not going to complete the journey?
Yes, several. The most severe was having recovered from cerebral malaria while battling with red tape in central Africa. Every country was lovely for various reasons but most authorities made my life miserable. I was particularly struggling to get a visa for Equatorial Guinea and when I finally did 3 months later I found out that their borders were closed: no one in, no one out.
I had been fighting to achieve results and progress for many months and everything felt hopeless. Checkpoints were difficult and some borders were impossible. I almost gave up. But I didn't. Then within 48 hours, my life was at risk 3 times. Once where I was at gunpoint among drunk and angry soldiers at a checkpoint in the middle of the night. I thought that was the end of my life. But obviously, it wasn't.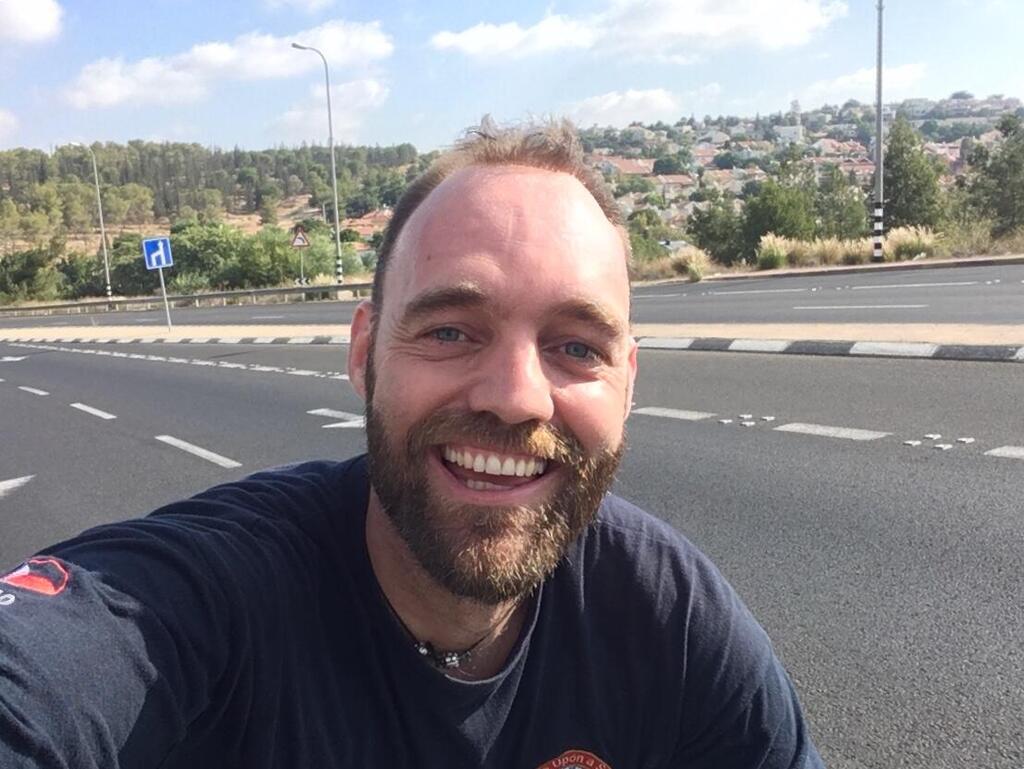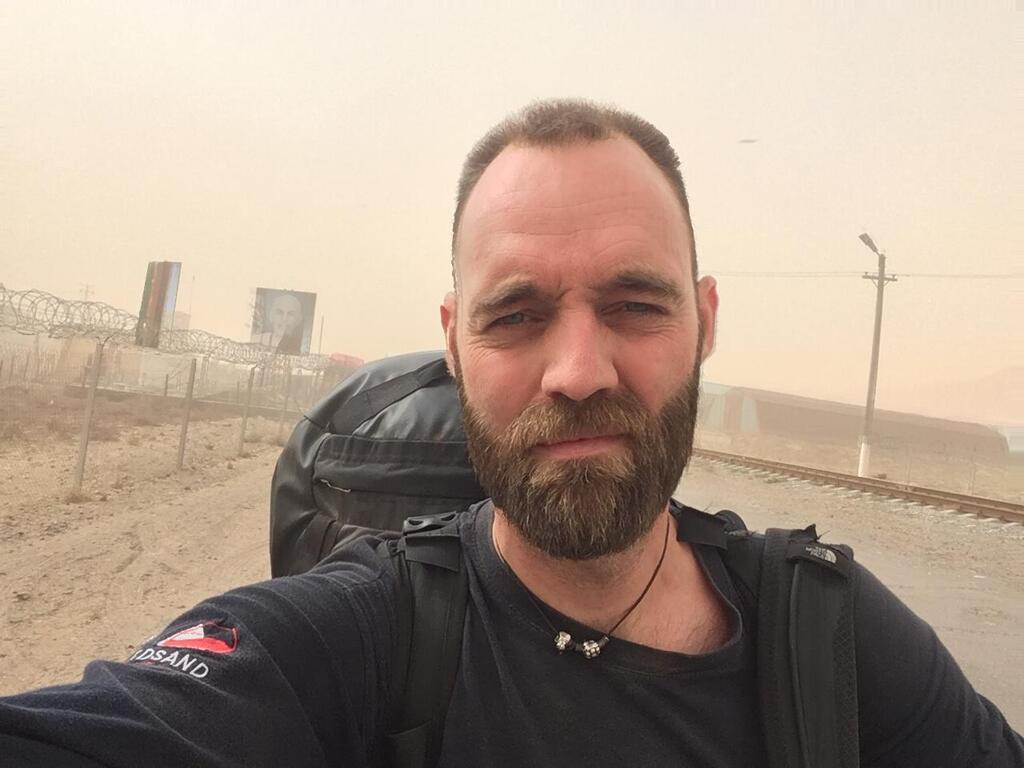 What was the hardest part of the journey?
It was either making my way through the Central African countries or it was holding out for hope while stuck for two years in Hong Kong due to the pandemic.
What was your favorite destination - and why?
I don't have one. Every country in the world could potentially be my favorite and I can definitely say something nice or interesting about every country. There isn't a country a wouldn't want to return to.