Washington on Thursday unveiled a strategy for combating
antisemitism
, the first-ever such national plan to curb the form of prejudice that has seen an unprecedented rise worldwide in recent years.
The United States National Strategy to Counter Antisemitism includes over 100 new actions to raise awareness of antisemitism – particularly on college campuses and online – to protect Jewish communities, reverse the normalization of such hatred, and build cross-community solidarity.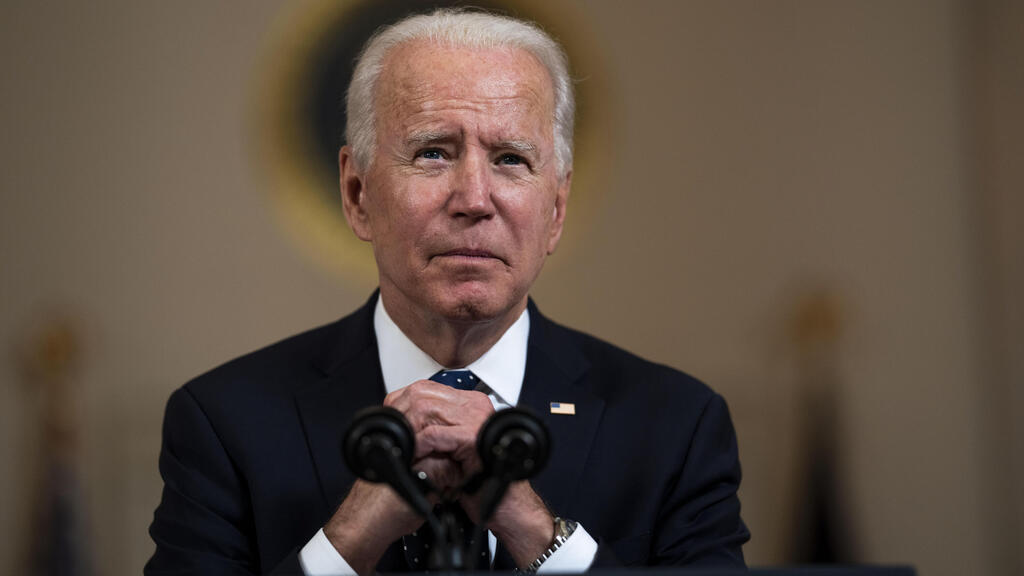 Washington "will ensure the strategy's effective implementation and leverage it to advance our fight against other forms of hate," the White House said in a statement.
"In addition, the strategy reaffirms the United States' unshakable commitment to the State of Israel's right to exist, its legitimacy, and its security – and makes clear that when Israel is singled out because of anti-Jewish hatred, that is antisemitism," it added.
Israel's Ambassador to the U.S.
Michael Herzog
embraced the strategy, calling it "an important first step in the long fight against this venomous hate."
The U.S. has recently experienced an alarming increase in antisemitic incidents, among other acts of hatred, the White House said in a statement. According to the Federal Bureau of Investigation, U.S. Jews account for 2.4 percent of the population, but they are the victims of 63 percent of reported religiously motivated hate crimes.
"Biden decided to run for President after what we all saw in Charlottesville in 2017 when Neo-Nazis marched from the shadows spewing the same antisemitic bile that was heard in Europe in the 1930s. That is why he has prioritized action to counter antisemitism and hate of all kinds," the White House noted.
"While antisemitic incidents most directly and intensely affect the Jewish community, antisemitism threatens all of us. Antisemitic conspiracy theories fuel other forms of hatred, discrimination, and bias – including discrimination against other religious minorities, racism, sexism, and anti-LGBTQI+ hate."
The statement referred to the Interagency Policy Committee on Antisemitism, Islamophobia, and Related Forms of Bias and Discrimination that Biden established in December 2022, which ended up being the agency that produced the national strategy against antisemitism.
"As the U.S. Jewish community is experiencing antisemitism at levels not seen in generations, we deeply appreciate that the White House has stepped up and delivered this significant, comprehensive strategy," said Jonathan Greenblatt, CEO of the Anti-Defamation League.
"It's particularly notable that this approach recognizes that antisemitism is not about politics – it's about principles. We are pleased that this strategy comprehensively addresses hate and antisemitism on campus, online, and from extremists on both the far-right and the far-left."
Reprinted with permission from
i24NEWS
.