Like most Western countries today, the
United Kingdom is facing an unprecedented rise
in acts of antisemitism. Jewish communities in the UK are frequently threatened and targeted by extremists, and security concerns are one of the leading issues for British Jewry.
At the same time, the United Kingdom's Jewish community is still reeling from the scandals of the British Labour Party, which under Jeremy Corbyn became a hub for antisemitism just a few years ago. While the trend is slowly improving within the Labour Party under new leadership, at British schools and universities, the opposite is taking place.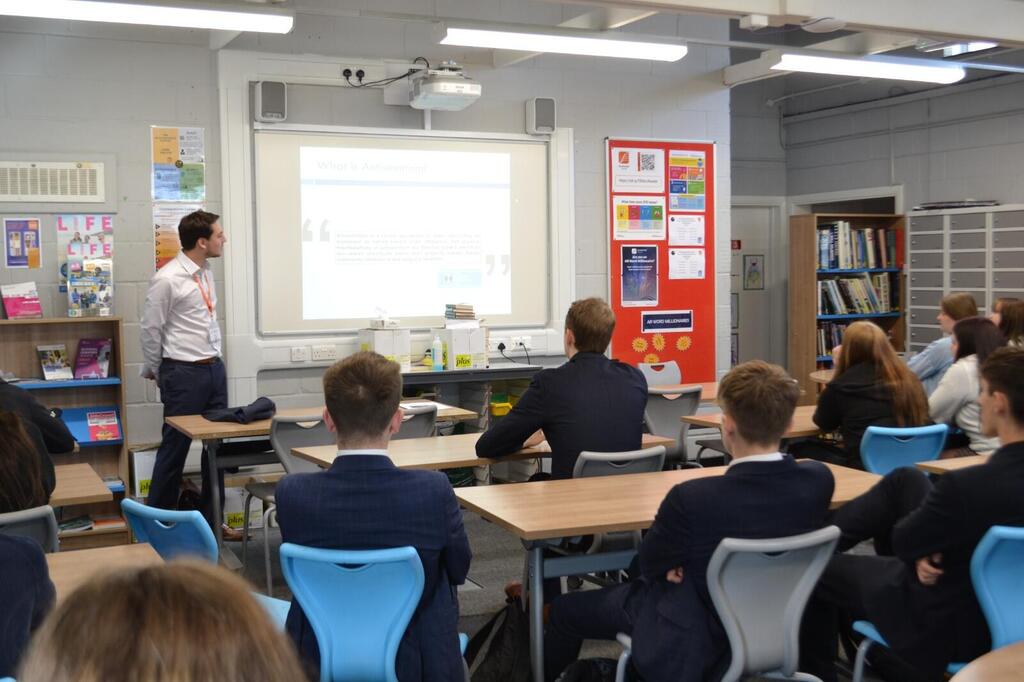 The Community Security Trust (CST), which works to protect British Jews from antisemitism, reported in January 2023 that there have been 150 university-related antisemitic incidents reported in the last two academic years across 30 universities in the UK, representing a 22% increase.
Nearly half of the reported incidents occurred in May 2021, during Israel's Operation Guardian of the Walls, indicating a connection between a rise in antisemitism and what is happening in Israel.
Jewish students on UK
campuses
say they are routinely subjected to a hostile, sometimes dangerous, environment where they encounter violent antisemitism in the form of anti-Israel activism, and that when it's reported it often is not dealt with appropriately.
Elie Kraft, communications and research officer at the Campaign Against Antisemitism, explains that students used to face limited antisemitism in primary and secondary school, but once in university, there was a massive increase in harassment – including on social media, which exacerbates the problem. Today, that phenomenon is trending younger.
"I did get slapped and punched in the back of the head, which wasn't fun. ... I do remember sitting on a bus and someone just shouting at me, 'you killed Jesus!'," Kraft says
"It's quite concerning that we're seeing kids at such a young age because 10 or 15 years ago antisemitism for students would have been limited to in-person interactions. Now they can just stumble across it on their phones without their parents even realizing," Kraft says.
But the online attacks still pale in comparison to the threats and actual assaults Jewish students face on campus or in secondary school.
Kraft says that he personally was a victim of antisemitic assault when he was a student. "I did get slapped and punched in the back of the head, which wasn't fun. ... I do remember sitting on a bus and someone just shouting at me, 'you killed Jesus!' ... But, to be honest, I consider myself getting off light. I vividly remember a student, I think a year or two below me, getting properly beaten up, bloody nose and everything," he recalls
Indeed, the situation is grim for UK primary schools and secondary schools.
At the beginning of 2023, Lord John Mann, the independent adviser on antisemitism, issued a compelling report about the state of antisemitism in the UK. His findings indicate that schools are one of the largest problems – but also the potential solutions – to dealing with the spike in antisemitism.
Mann's first recommendation to the government in the report is to increase educational programming and implement policies in schools nationwide dealing with the Holocaust and contemporary antisemitism.
"In July 2022, a survey of 1,315 secondary schools in England by the Henry Jackson Society think tank found that antisemitic incidents in schools have almost tripled over the past five years. Only 47 of the schools which responded have any kind of formal, written policy that might make staff more aware of the vicious forms of antisemitic bullying which take place and how to deal with them," he wrote.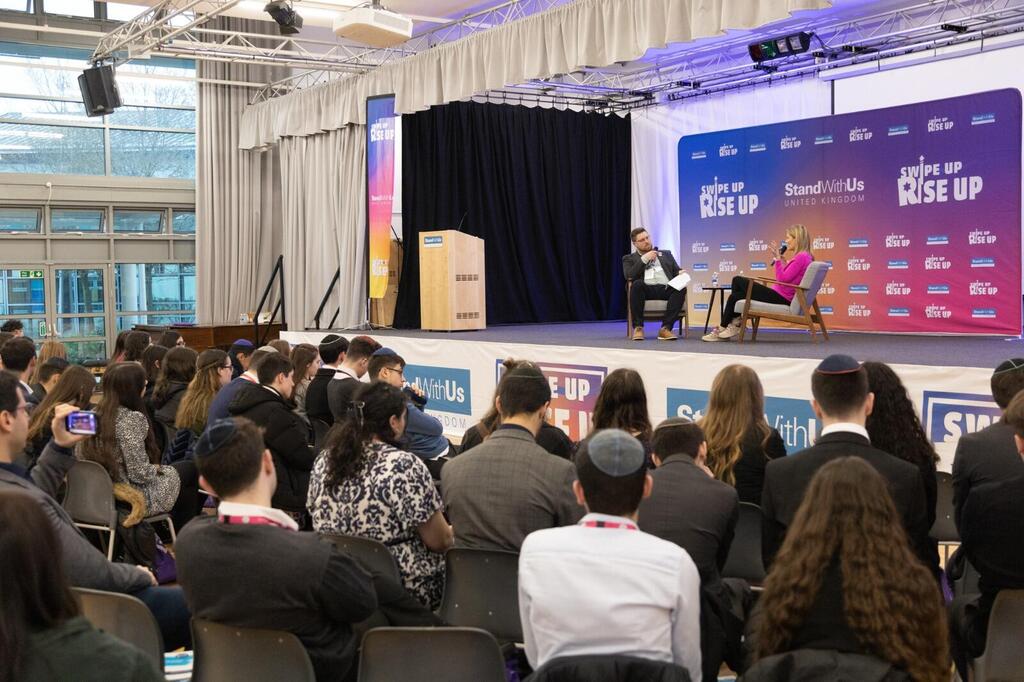 This is particularly problematic when incidents arise like Israel's operation in Gaza in May 2021, when antisemitism exploded in the UK. Videos taken in the streets of London went viral showing Jews being assaulted in the streets, anti-Israel activists driving around Jewish neighborhoods chanting to "rape their daughters" and other disturbing acts of antisemitism.
According to Yehuda Fink, the director of Schools and Youth Programming at StandWithUs UK, antisemitism under the name of anti-Zionism is extremely prevalent in secondary schools in the UK as well – more so than classical antisemitism and neo-Nazi activity.
"The antisemitism that I think that students in schools seem to experience seems to mainly be linked to Israel … that's the evidence that seems to be suggested by the Mann report," Fink says.
Can antisemitism be stopped?
Fink, who is a former schoolteacher, explained that teachers and administrators don't always have the tools to deal with the Israeli-Palestinian conflict leaving plenty of room for antisemitic perspectives to seep into schools.
"I think many schools don't want to deal with the issue of antisemitism because they think that it brings the issue of the Israel conflict, and they feel that actually it's a very hot topic that they don't want to engulf their school. But Lord Mann's report made a number of recommendations as to how to deal with antisemitism in the UK, and number one was schools, education," he says.
And Fink is working tirelessly to ensure schools receive that antisemitism education through StandWithUs UK, launching a series of programs and conferences including the "Stand Up Rise Up" conference which welcomed hundreds of students who heard from notable experts and UK figures about how to face antisemitism whether online or in person.
"I think that they [school administrators] are doing enough, but I don't think that they know how to deal with it properly. And I think it comes more from ignorance rather than hatred"
"The schools need to expand their understanding of how they teach about antisemitism to their students. The language that they use, the probes, understanding how Jewish people perceive antisemitism toward them. And that is a lot of times linked to Israel, even though the report doesn't explicitly state it," he said.
Regarding the response of school administrators, Fink says it's an ongoing challenge. While many administrators and teachers mean well, they simply don't have the knowledge or understanding to deal with modern antisemitism.
"I think that they [school administrators] are doing enough, but I don't think that they know how to deal with it properly. And I think it comes more from ignorance rather than hatred. I think that for schools in this country, it's about ticking boxes. And if you have this organization and you have an equality policy on your website, then it shows that you're doing something. We think that there's something that needs to be a little bit deeper there," he says.
Sometimes, the challenge of working with schools is complicated by the demographics. Fink described one Jewish school which because of low enrollment under British law, had to accept non-Jewish students as well. Today, the school is vast majority non-Jewish, and teachers report that it's exceptionally difficult to have conversations about Israel due to bias and in some cases antisemitism, from many of the students.
"It can be incredibly hostile," says Fink, who adds: "It's one of those open secrets that no one's really talking about. But there is a problem in this school. It's a real shame."
Fink regularly works with educators and administrators to help them understand antisemitism better, as well as to empower Jewish students to be proud of their identity and not be impacted by the antisemitism they may face.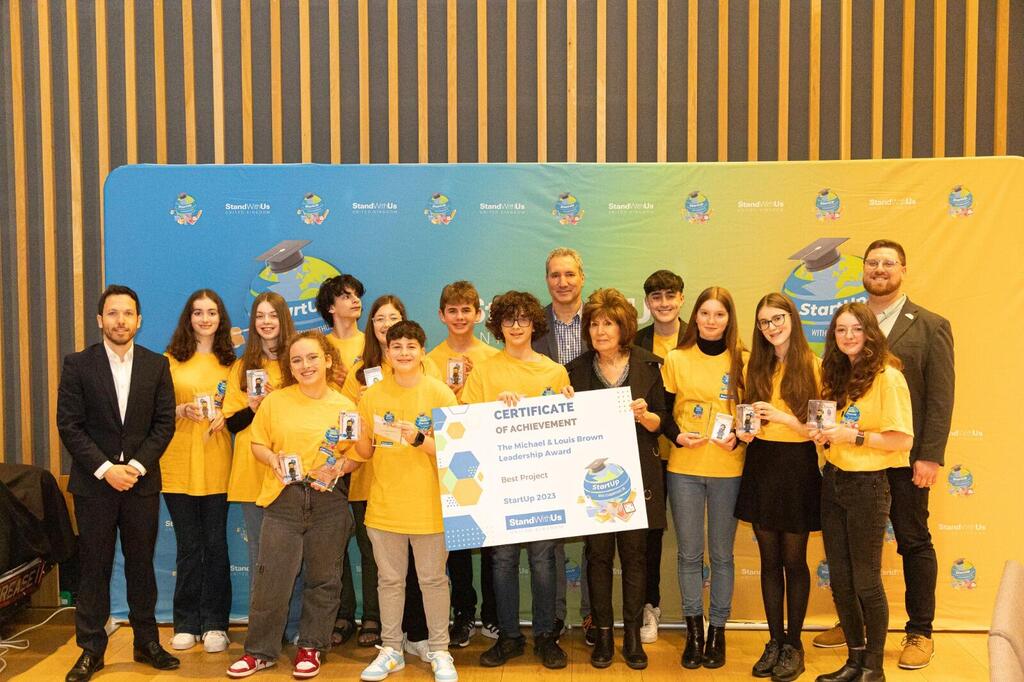 His department has worked with thousands of Jewish and non-Jewish teens to educate them about antisemitism in the UK. "We're trying to present Israel as a positive force in the world and Judaism for the Jewish students, their identity is something positive.
We feel that students in this country … their Judaism is linked to antisemitism, is linked to persecution. … We don't ignore that, but we feel that that is becoming a burden on young people … we feel that presenting Israel as a country, not a perfect country, but a special country to their identity, a place that's doing incredible things, becoming a leader in the world, becoming a place for opportunity. It's something that we need to be doing," according to Fink.
Despite the disturbing and challenging reality in UK schools, Fink is optimistic about the future.
"I think if we energize our current generation, young Jews, to be supportive and be proud of their identity, I do believe that things can get better," he says. "It really depends on us as community leaders in the UK."
First published: 12:16, 05.21.23