A 26-year-old Israeli student from Jerusalem, studying at the American Musical and Dramatic Academy (ADMA), was expelled from the educational institution following complaints by six female students and one male student accusing him of sexual harassment.
The Israeli was evicted from the dormitories, and his visa allowing him to stay in the United States will be revoked. However, despite the allegations against him, the institution did not report the case to the authorities. According to the student, the accusations against him are false, tinged with racism and antisemitism, and he is currently planning to sue the institution.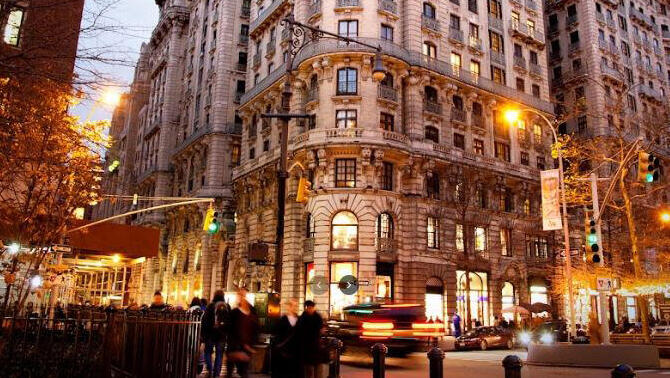 According to the accusations, the Israeli student harassed the complainants in several different incidents, which included alleged physical contact, verbal sexual harassment, sending sexually explicit messages, and aggression.
In an interview with Ynet, the student said the accusations caught him by surprise. "I began my studies in October after receiving a scholarship. I specifically chose this school because it is highly regarded in the field of musical theater. Suddenly, towards the end of the second semester, I received an invitation to an urgent Zoom meeting from the principal. During the meeting, the school staff informed me that they had received six complaints from female students accusing me of sexual harassment, along with an additional complaint from a male student."
"50% of the accusations are complete lies, and the rest are distortions." the student said. adding that the incident with the complaining male student occurred during an acting class when the latter confessed to the class that he was bisexual. He said, "I tried to make him feel comfortable and jokingly said, 'Oh, we didn't know. Now that I know, I'm in Room 1031.' What's harassing about that? It was clearly a complete joke. It was flirtatious, yes, but harassment? It was obvious that it was a stupid joke."
In another case, a video was shown to the student in which he is seen hitting one of the complainants. He said, "I was in shock. It's a video that I myself shared with her. She claimed that I tackled her and bit her to impress her friend, but it was all meant as a joke." Additionally, he recounted being accused of drawing male genitalia on someone's back. He said, "What she doesn't mention is that she asked me to do it. It was like drawing hearts on a hand. In another instance, they claimed that I sent an offensive emoji to a girl to humiliate her, but they were the ones who initiated and sent it first."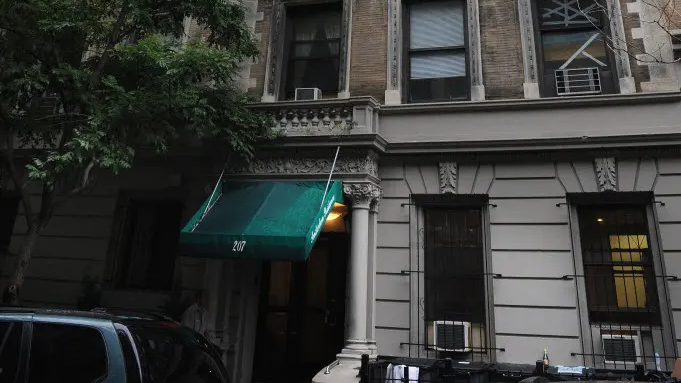 According to his account, initially, he thought that perhaps the accusations stemmed from "cultural differences," especially with the Z generation. He mentioned that at the beginning of his studies when he would greet people with a kiss on the cheek in the mornings, they didn't understand what he was doing. He said, "It's not like in Israel." During the clarification conversation with the institution's management, he retorted, "I told them - bring me the evidence. Tell me the date, the time, maybe I was in Los Angeles? They are asking me to respond to something that never happened."
After the Zoom meeting, the Israeli claims that he was kicked from the campus by a security guard who followed him to the street. He said, "They took me to the dormitories, told me to pack my bag, and locked the room. They transferred me to a rundown and laughable hotel, in terrible conditions, and I have been here ever since. From that moment on, I am not allowed to go to the campus, I am not allowed to attend classes in person or even through Zoom. I am not allowed to speak to anyone. You would expect a proper investigation, but they didn't even speak to me once. They hung my pictures around the school like a wanted person, so everyone would know that I am not allowed to enter the campus."
The Israeli student claims the allegations against him arise from his Israeli background. He said, "They always told me that this school is very discriminatory. Last year, there was a white male who sexually assaulted someone, and he remained until the end of the semester as if nothing happened. In contrast, a month ago, there was a black guy who received a complaint, and within seconds, he was kicked out. I have no idea why the complainants lied about me, why they didn't turn to the police. Why do they hate homosexuals? Why is there antisemitism? I have no idea."
"I understand that it doesn't sound good, but it is far from what actually happened," he added regarding the complaints against him and stated that he intends to sue the school. "I need to find a way to fund a lawyer here, and I hope one will help me."
The American Musical and Dramatic Academy said in response: "AMDA cannot comment on student investigations or disciplinary matters."