In footage filmed Tuesday morning by an IDF soldier stationed on the Lebanon border, several masked Hezbollah gunmen are seen peering into Israeli territory from beyond the fence, the military said.
IDF sources clarified that the operatives did not cross the so-called Blue Line demarcation line and did not pose a threat to the locals or forces. However, this incident constitutes a violation of UN Resolution 1701, which prohibits Hezbollah from operating on the border. According to the sources, Hezbollah operatives initially tested the boundaries of the resolution, and in recent months, they have been moving freely up to the border line without any response from Israel."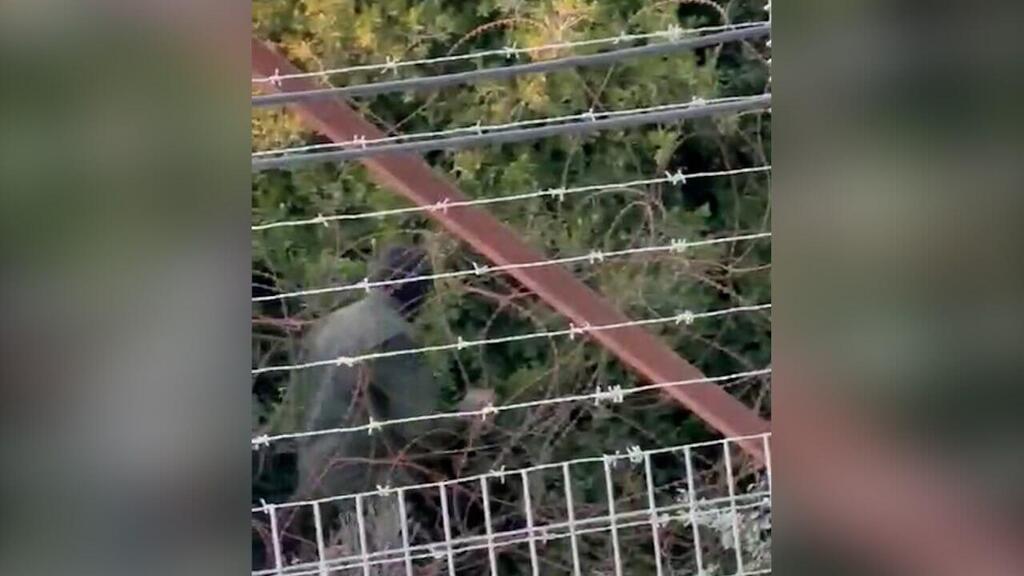 Last week, Hezbollah-affiliated TV channel Al Manar published footage showing IDF Chief of Staff Major General Herzl Halevi standing alongside a group of soldiers and officers during a tour near the Lebanon-Israel border. According to Al Manar reporter Ali Shoaib, the video was filmed while the group was at the border line, facing the Lebanese village of Houla, which is just over a mile from the Israeli border.
Tal Be'eri of the Alma Research and Education Center, which monitors Hezbollah activity on the northern border, stated that he estimates that "Hezbollah was not informed in advance of the chief of staff's arrival. It is possible that the person who filmed did not know whom he was filming, but he understood that it was an important visit based on the number of people and the security detail. His role is to film everything happening near the border - and that's what he did. Hezbollah identified him later."
Early July, Israeli security officials confirmed that Hezbollah personnel dismantled one of two posts that were erected in Israeli territory on Mount Dov near the Lebanon border. However, they reported that the number of people stationed at the post did not change, remaining between six to eight gunmen, who all gathered inside the remaining structure.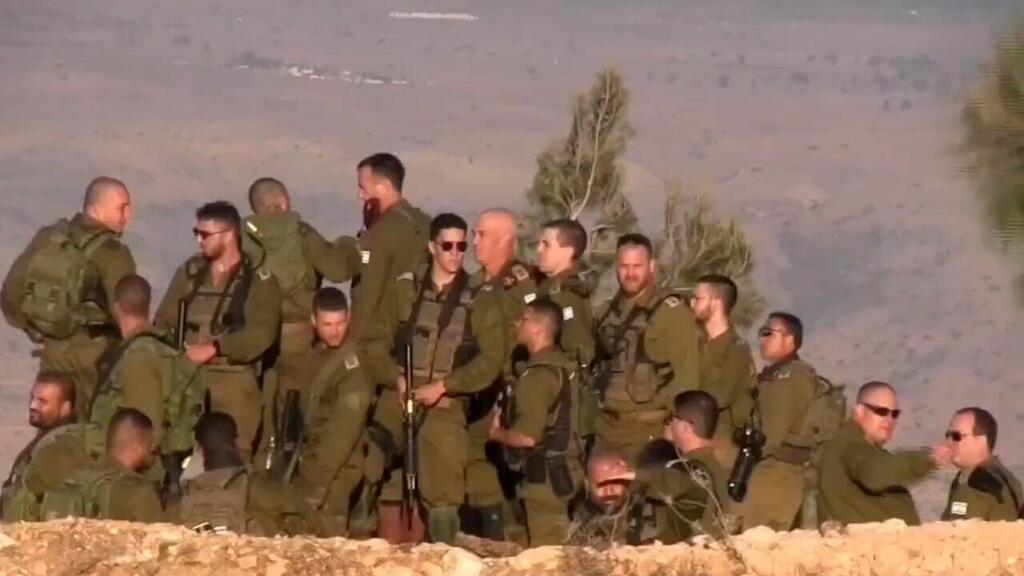 Hezbollah relocated the structure to the Lebanese side, north of the Blue Line. Initially, their operatives only removed a part of the tent, and later dismantled the infrastructure and moved its concrete base. Israel believes this step was taken due to heavy international pressure exerted on the Lebanese government from the United States and France and the UN.
In response, the IDF stated, "As part of routine activity last week, IDF forces documented Hezbollah operatives moving in the Lebanese territory near the border. The operatives did not cross the Blue Line and were closely monitored by our forces. If they had crossed, the force would have acted accordingly. There was no apparent danger to our forces or the residents of the north. IDF forces will continue to operate in the border area to protect the security of the northern residents."