A group of American victims of Iranian terrorism, who were awarded more than $400 million dollars in court judgments against the Islamic Republic for its sponsorship of terrorist attacks, have moved to block the Biden Administration from releasing an estimated $40 billion in frozen Iranian assets.
The United States has pledged to unfreeze the funds belonging to the Central Bank of Iran (CBI), which are primarily held in overseas bank accounts, under a prisoner release agreement being currently negotiated with Tehran. The families claim that releasing the funds will prevent them from enforcing their judgments against these assets, and as a practical matter may preclude them from ever collecting on the rullings.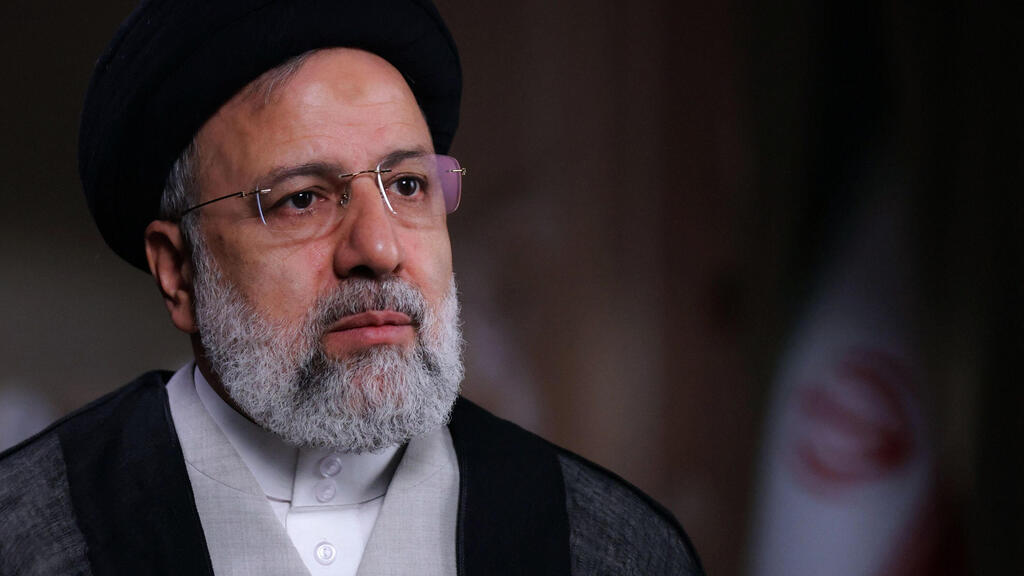 Two dozen plaintiffs filed the lawsuit Sunday in the U.S. District Court for the Southern District of New York. The lawsuit names the U.S. State Department and Treasury Department as well as Secretary of State Anthony Blinken and Treasury Secretary Janet Yellin as respondents. The lawsuit was filed on behalf of the terror victims by attorneys Robert J. Tolchin of New York and Nitsana Darshan-Leitner of Tel, Aviv, Israel who represent the families.
According to reports the U.S. and Iran, which is holding five Iranian-Americans in prison in Tehran and demanded the release of the frozen funds as a condition for the prisoners' release, have been working towards a deal that would see $40 billion in Iran assets returned to the Tehran regime.
The group included families of victims of deadly attacks, including suicide bombings, car-ramming attacks, and drive-by shootings, committed between the years 2001 and 2016, by the Hamas, Hezbollah, and Palestine Islamic Jihad terror groups.
The plaintiffs fear that the released billions will be used by the Iranian Revolutionary Guard, which provides financial support and weapons to terrorist groups, to fund waves of future rocket and bombing attacks.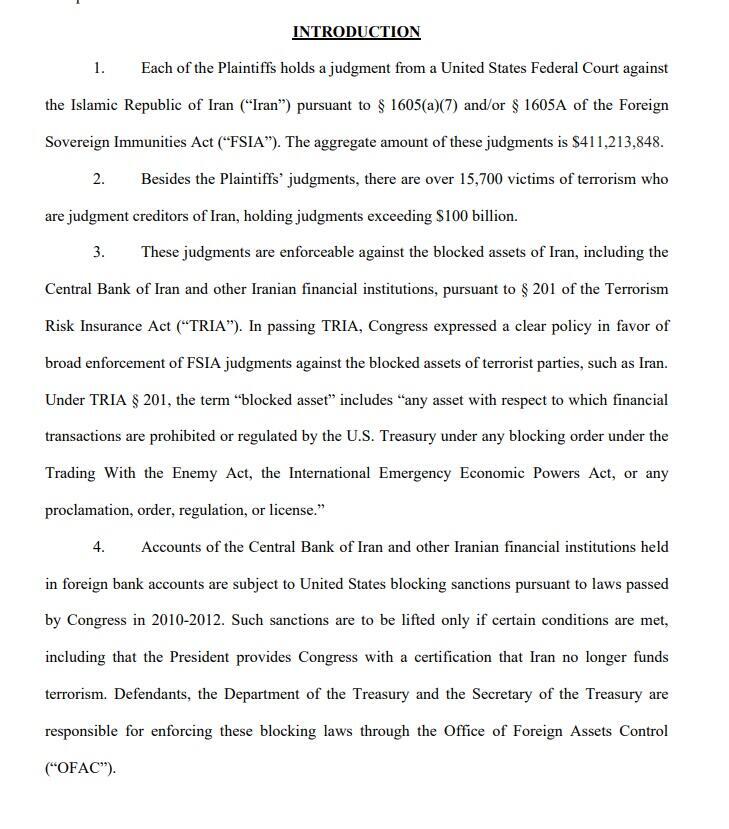 "It would be outrageous to release the $40 billion in frozen Iranian funds when these American families have unpaid court judgments against the terror-sponsoring regime in Tehran handed down by American courts," said attorney Nitsana Darshan-Leitner.
"For more than a decade Iran has refused to pay the funds awarded to the families by the courts and has thumbed its nose at them and at the U.S. court system. The billions in frozen funds are the last leverage the families have to compel Iran to pay. If you release these funds you erase all hope for the families of ever getting a measure of justice against this outlaw regime. The U.S. encouraged these families, grievously harmed by terrorism, to file lawsuits against Iran and now the government has a moral duty to assist them."
According to attorney Robert J. Tolchin: "We all want the five suffering American captives being cruelly held as bargaining chips by Iran to be released as quickly as possible. But the burden of any deal with Iran to secure the release of the hostages, however wise or unwise the deal, needs to rest on the nation as a whole, not solely on a small group of victims of Iranian terror who have already suffered so much."
First published: 21:43, 09.10.23