German Foreign Ministry spokesperson Sebastian Fischer on Monday, expressed the country's reservations over a map exhibited by Prime Minister Benjamin Netanyahu in his address to the UN General Assembly.
Netanyahu came under scrutiny for presenting what he called "The New Middle East" that notably omitted the Palestinian territories. The German government voiced its criticism, emphasizing the importance of recognizing the occupied and annexed territories in discussions regarding the Israeli-Palestinian conflict.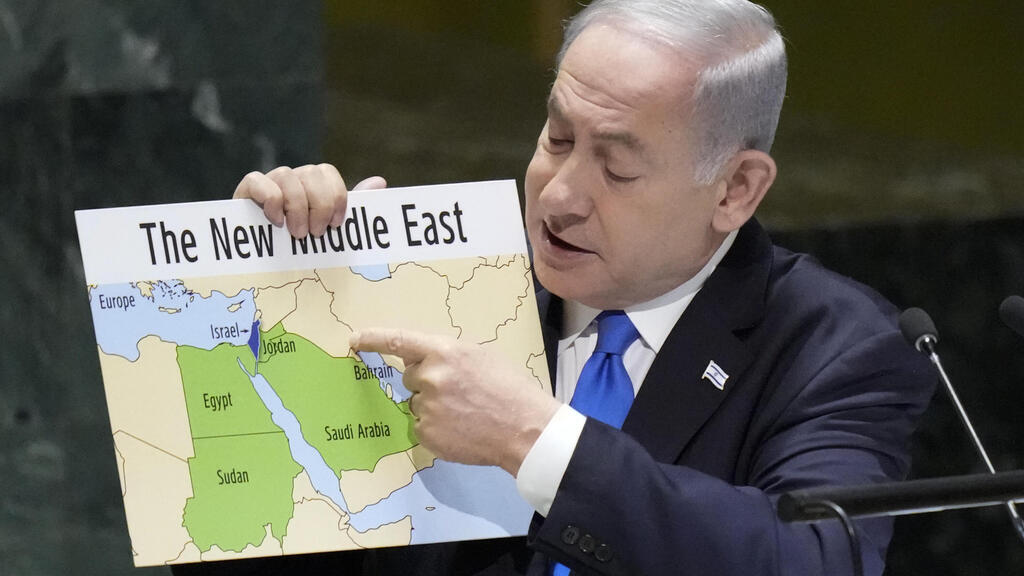 "Showing a map that does not depict territories that are occupied or annexed, so to speak, is something that we naturally reject and that is of no help with regard to the efforts to reach a negotiated two-state solution," Fischer said adding that the German delegation to the United Nations had even submitted a report on the matter.
Germany has consistently advocated for a two-state solution to the Israeli-Palestinian conflict, and Fischer reiterated this commitment during the press conference. He urged all parties involved to intensify their diplomatic efforts to bring about a resolution to the long-standing hostilities in the region. "It is clear that we continue to adhere to the goal of a two-state solution," Fischer affirmed.
This critique from Germany echoes sentiments expressed by the spokesperson of the United States Department of State, Matthew Miller, during a press briefing held yesterday. While Miller declined to comment directly on Netanyahu's map choice, he reaffirmed the U.S. administration's unwavering support for a two-state solution.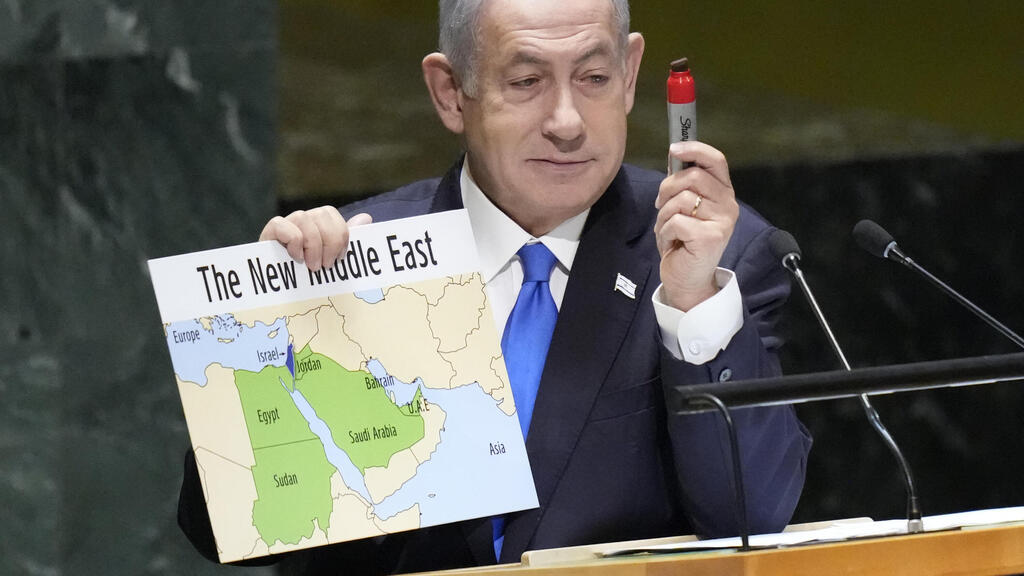 When questioned about the map's omission of Palestinian territories, Miller responded, "I'm not going to get into any discussion about the map that the prime minister chose to use. I will say that the President has been clear that the United States will continue to support a two-state solution."
In response to further inquiries, Miller underscored the U.S. position, stating, that "the President made it clear in his meeting with Prime Minister Netanyahu last week that we continue to support a two-state solution."
Ynet News has reached out to Prime Minister Netanyahu's office for a comment on the criticism but has not yet received a response.