The police are struggling to curb serious crime in the Arab sector, as criminals declare their intent to continue eliminating their rivals using any means necessary, regardless of whether bystanders lose their lives in the process.
After 140 people have been murdered since the start of the year across Israel's Arab community, criminals affiliated with one prominent gang told Ynet that they would continue to seek vengeance and shoot their enemies.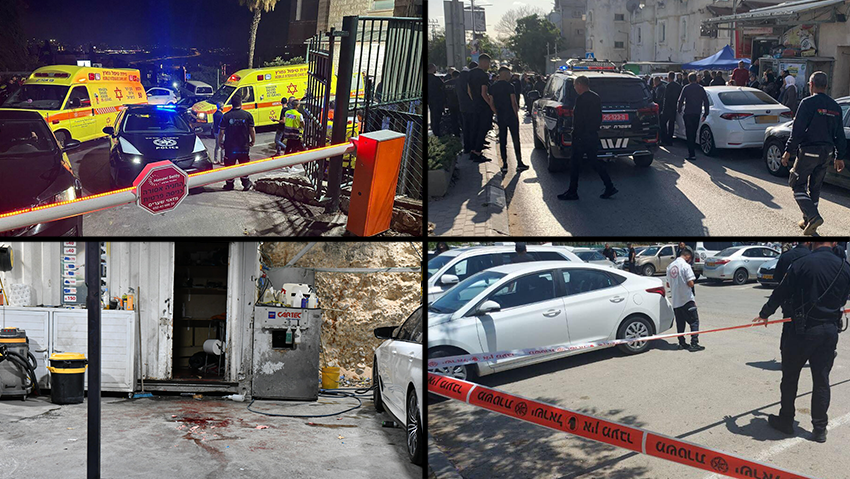 "I promise you that the number of casualties will continue to go up," one of the criminals stated from his hideout. "This time, we won't forgive. We'll murder women, even pregnant ones, because perhaps her son will grow up to join the world of crime and come after us. We'll kill anyone linked to our conflict.
"Our message to families whose sons are 'soldiers' in the crime world is to distance them, because if that doesn't happen - they'll be next. That's just the way it is. We have murdered criminals involved in homicides, even those who provided little information."
He added, "The conflict between the gangs is complex and there's no solution in sight. Everyone is looking for targets to eliminate or their relatives. Today, I personally don't live in my community, I've chosen to be elsewhere. I only go out for emergencies in an armored vehicle and a bulletproof vest."
Another criminal from the same gang explained, "The situation is getting worse every day. There are serious issues that no one knows about. I'm also threatened, they're after me, and I want to protect myself. The gang always has targets to eliminate, and the end of this road is death. We all know that our time is short as long as the conflict continues."
He further noted, "We have to confront all of our enemies, and it's going to be like a war. We know there will be more casualties; perhaps I will be among them, or maybe someone from my family."
The growing fear of shootings in Arab communities has led many to prevent their children from venturing outside. A woman from the north who decided not to send her children to school shared, "The atmosphere is very frightening and poses a risk to children, women, almost everyone."
"We hear nowadays about innocent people being murdered in the middle of the street or shootings at businesses; this deeply worries me, and so a few months ago, I decided to keep my children at home. I enrolled them in a homeschooling program, so I can shield them from violence. It's not easy, but at least they will stay alive," she said.
A woman from Galilee recounted, "I went shopping with my children, and then we heard gunshots outside a business. We dropped everything and started running from there. We saw death right before our eyes. To this day, my children are terrified and trembling. They cry at night and can't leave the house. There is no personal safety wherever we go."
A woman whose son was murdered a few months ago said, "My son was innocent, an upright and respectable person. When I hear about a murder, the deep pain returns. We all fear for our lives, the crime gangs have no problem murdering us too."
First published: 09:12, 08.04.23