U.S. Secretary of State Antony Blinken and Lebanese Prime Minister Najib Mikati refused to issue statements on Saturday after their meeting, but according to reports in Washington and Beirut neither was able to utter the name "Hezbollah" in their conversation.
Mikati, according to reports, implored the top U.S. diplomat to bring about a cease-fire "in Lebanon and in Gaza and if not in Gaza, at least in Lebanon," for 48 hours, so that residents there would be able to recover.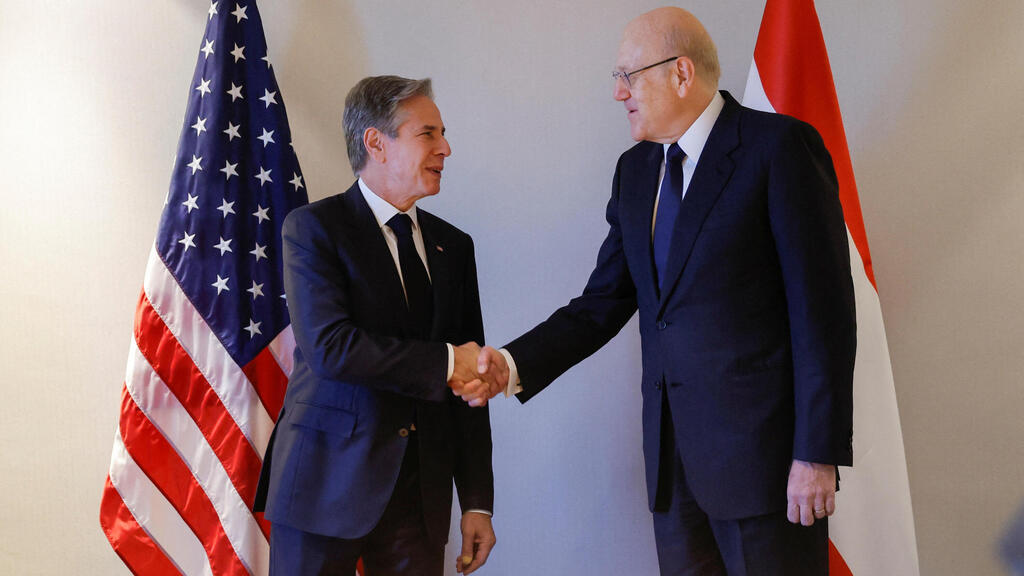 Blinken, it was reported, said he tried, but that Israeli Prime Minister Benjamin Netanyahu rejected the possibility. Mikati did not give up. "Tell him we in Lebanon comply with UN resolution 1701, and will ensure the cessation of fire," he reportedly said. Blinken replied that Netanyahu "is not ready to listen."
Before leaving for his surprise visit to Amman, the capital of Jordan, on his way to the meeting with Blinken, Mikati still had time to address Parliament. "Finally elect a permanent president. I neither want nor need this position," he admonished them.
This was not the first time the billionaire businessman with companies in Europe, Africa and the United States, but very few financial interests in Lebanon, tried unsuccessfully to get out of continuing to serve as acting president. At least 12 attempts to reach an agreement on who should fill the role have failed. "One day you will discover I've gone home and there is no one sitting in the president's chair," Mikati has threatened in the past. His threats have fallen on deaf ears.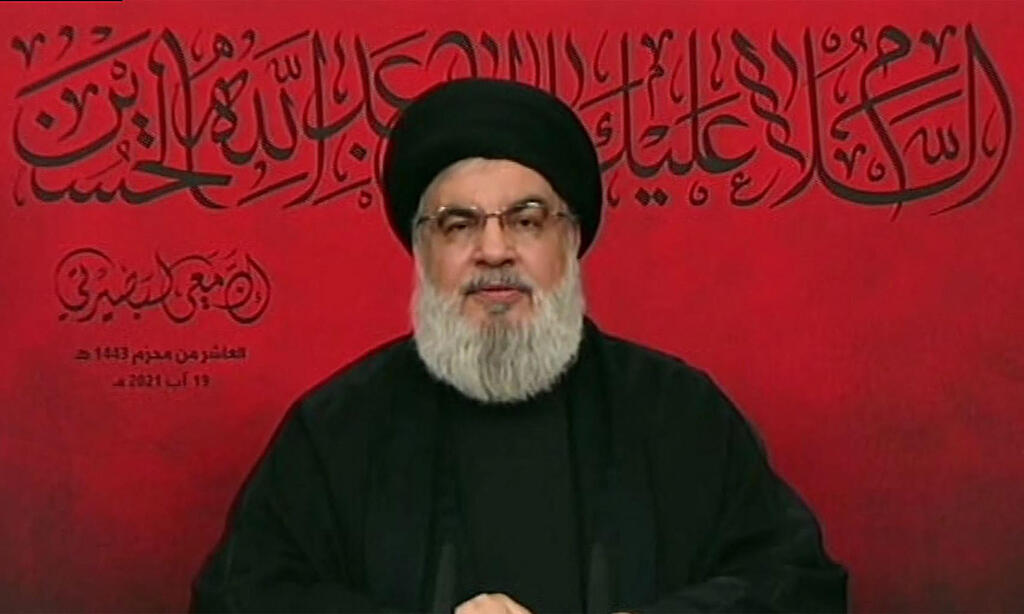 There are no exact numbers on the size of the Lebanese population, that is made up of at least seven different ethnic groups. There are an estimated 5.3 million residents who are mostly impoverished and many, especially in the south of the country, are in constant readiness to leave their homes in case they have to flee - like the residents of southern Israel - to escape the fighting between the IDF forces, Hezbollah and Palestinian factions along the border, while others hope to relocate to Gulf nations where they would be able to earn a living. The country's institutions that are not under Hezbollah's control, including schools that are closed and hospitals that have seen most of their medical teams leave the country, are in dire straits amid a shortage of food and medicine.
They are begging for assistance from Hezbollah and, although some stores have reopened, most Lebanese cannot afford to buy meat, eggs or vegetables.
"We live on pita bread and beans," explains 16-year-old Mohammedin, who was sent to the neighborhood grocery store with single Lebanese pound bills that would not be able to pay for even half of the list of items in his hand.
Hezbollah's aid agency hands out surplus food to its citizens, but young Lebanese are in a hurry to flee, out of fear of being inducted into the Iran-backed group that has been willing to take in fighters who are not Shiite to its estimated 200,000-strong army. The veteran speaker of the Parliament, Nabih Berry, who is Shi'ite, has been urging Lebanese to join the terror group.
Hezbollah posted pictures of the visit of senior members of Hamas with the group's leader Hassan Nasrallah, but even they were made to travel in circles to prevent them from identifying the location of Nasrallah's hideaway. He knows how to navigate political ties with Mikati. Both men understand how not to cross the line after the Hezbollah leader promised not to endanger the lives of Lebanese civilians, and Mikati is careful not to confront Nasrallah head on.
All that is left for that countries desperate population is to express their anger and frustration on social media mocking Nasrallah and calling him a heatless murderer. Some have even expressed the hope that Israel will rid them of his hold on their country, even at their expense.