The war with Hamas that ensued after the October 7 terrorist attack, resulting in the massacre of over 1,400 Israelis, has sparked a rise in antisemitic incidents worldwide, following Israel's response in Gaza. And there is a growing concern that this surge in antisemitism is a harbinger of more significant actions, as it has emboldened antisemites to express their sentiments more openly.
Jose, France: How much further will they pursue us?
We recently moved to a small village in the southeast of France, not far from the city of Toulouse, where the terrible terror attack on the "Ozar Hatorah" school occurred in 2012. I bought a mezuzah, and when I went to install it, I told myself that I needed to anchor it deep into the wall to ensure it didn't protrude. Antisemitism has been here for a while, but now we are much more cautious. This week, my wife and daughters went shopping and hesitated. I started to worry. There's a sense that something has been unleashed in the way antisemites express themselves, and all this seems like a prelude to actions.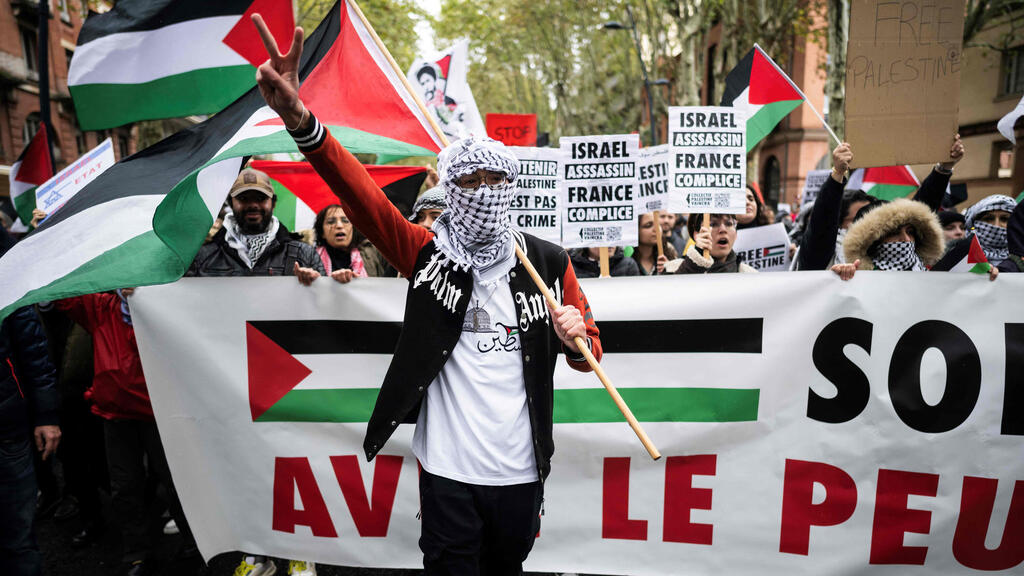 My wife even said to me this week, amidst the emotional storm of the past month, that she would feel safer if we had a weapon at home. Thoughts cross my mind, maybe it's better if they don't know I'm Jewish. I don't want my picture to appear, as it only takes one deranged individual to seek me out and harm me.
The French government's response to the terror attacks left us all in shock, given what we witnessed and heard about the massacre on October 7. But where are the tens of thousands of French citizens who haven't taken to the streets to protest against this antisemitism? Where are the influential and well-known figures in France who remain silent? We don't feel that the French public is standing behind us.
We have good friends who left France for Israel after the massacre. I think about them and ask myself, how much longer will we be persecuted?
Dalia Levinson, Spain: The silence of my 'friends' speaks volumes
It was the morning of October 7, and the tragedy that befell us left us utterly stunned. After the initial shock, I found myself in a profound sadness I had never experienced before. However, it was clear to me that despite the harrowing evidence, the murder, and the fear of abductions, within a week or so, we would already be called "killers" or "perpetrators of war crimes" while we were fighting for self-defense. And so it happened.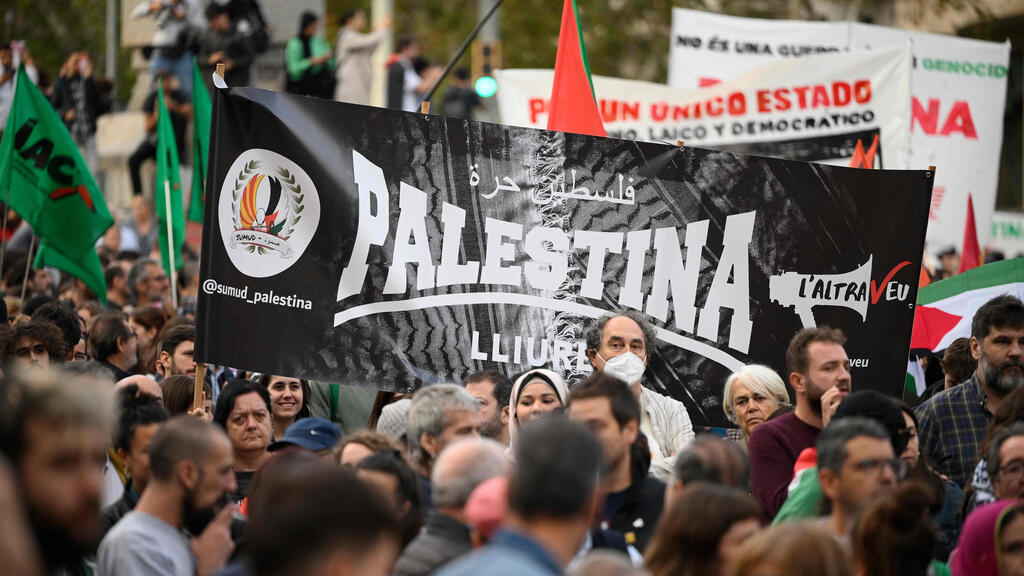 Those whom I considered friends did indeed show some concern for my family. But, only four days after the tragedy, the silence was there, and it continues to be painful and deafening. No questions asked, no direct eye contact. Today, I feel that antisemitism has resurfaced.
I haven't been to the book club, which I regularly attended three times a month, since that accursed day. Out of 45 friends in the group, only three showed genuine interest in my family, until the silence took over in the days following October 7.
I've never hidden my Jewish identity. I've participated in official events as a community representative in our city. Today, a profound pain silences me, and for the first time, I refused to engage in media discussions related to the war. The reason is the lack of empathy and the painful realization that we, as a minority, face journalists who lack knowledge about the Israeli reality, both past and present. This time, that feeling has overwhelmed me. It hurts too much.
Sasha Stavsky, Germany: No hope for Jews in Europe
Since October 7, I've hardly been able to sleep. Maybe two or three hours a night. When I wake up, I already have hundreds of emails and WhatsApp messages, and because of my role, I must go through all of them. I used to attend pro-Palestinian protests and try to engage with the demonstrators. Today, it's something I can't even consider. There's a feeling that Hamas's actions have provided them with much inspiration and support, both from our local community and elsewhere.
My son returned from Israel, and I also brought my parents back from the country because I thought they would be much safer here. I didn't ask my son to take off his Star of David necklace, but I did ask him to wear it under his shirt. Many people are behaving this way.
Now, there are two possible scenarios: one is that the Germans will remain silent in the face of the barbaric and antisemitic behavior of the pro-Palestinians, and the other is that antisemitism will escalate to the point where it could lead to a victory for the far-right in the elections. In either of these scenarios, I don't see hope for Jewish life in Europe or the United States. I believe that many will make Aliyah to Israel, despite what has happened.