Amid a charged public atmosphere, the annual holiday initiative of the Rosh Yehudi organization unfolded with a mass prayer taking place in Dizengoff Square on Yom Kippur, which swiftly became the epicenter of passionate contention between secularists and religious Jews in Tel Aviv.
Despite the Supreme Court's ruling upholding the Tel Aviv Municipality's decision to prohibit the installation of a partition and gender segregation in a public space, the organization resolved to proceed with the prayer. The group asserted its intention to uphold both Jewish law and the law of the state. However, demonstrators present at the scene vociferously protested, ultimately leading to the dispersal of the worshipers from the square.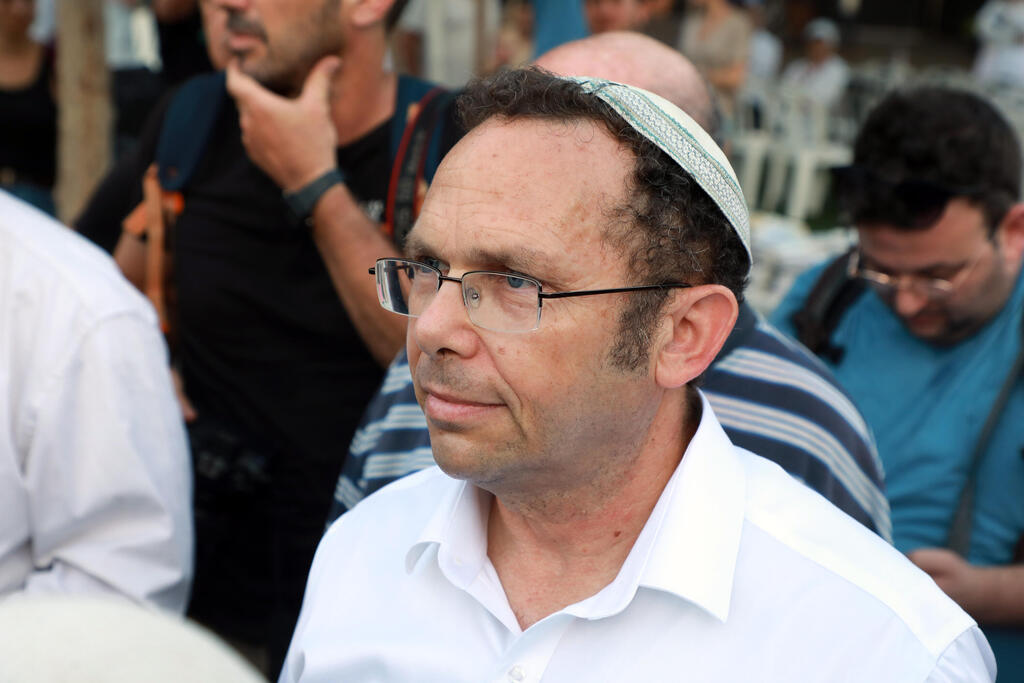 "The so-called liberalism is nothing but a facade for fanaticism," Israel Zaira, the chairman of Rosh Yehudi, told Ynet. Zaira identifies Shikma Bressler, a main organizer of anti-judicial overhaul protests, and the secular forum as the current leaders of this movement, accusing them of claiming that any Jewish action poses a threat to the public sphere. "It's as if Tel Aviv and the State of Israel belong to their parents," he says.
Following the Yom Kippur events, many have revisited Zaira's interview from approximately two years ago on Channel 7, where he made the following statement: "We take pride in our religiosity and express our desire for all religious Zionists to embrace their own religiosity." Today he clarifies this earlier comment, stating: "When I used the term 'religiosity,' it was meant sarcastically."
"This phrase was coined by the Haaretz newspaper with the intention of discrediting the dissemination of Torah knowledge among the Israeli people. Can you fathom someone attending a Torah lesson against their own will and initiative? We are appealing to secular young individuals from Tel Aviv who are interested in learning about Judaism. We do not focus on working with children, but rather with highly intelligent individuals. We are simply urging Zionists to shed their fear of their own Jewish identity. It is time to cease being afraid of the secular forum and those who harbor trepidation toward religion."
With this charged atmosphere, is there anything about your actions you would change?
"We followed the law and did nothing wrong. We had a permit. What we got was illegal demonstrations that ruined everything. We put up no physical barriers to enforce a gender-segregated prayer service."
Aren't the flags you put up a physical barrier in and of themselves?
"They are not. They were merely symbolic and did not prevent one gender praying with another. They arranged their demonstrations well before we made that clear. They ruined the event for 2,000 worshipers."
Zaira is currently going through challenging times, as he holds positions both within the Rosh Yehudi organization and as the CEO of the real estate company Be'emuna. Recently, he faced a strong protest alongside Rabbi Yigal Levinstein from the Bnei David pre-military seminary, known for his controversial remarks regarding the LGBT community.
"At my Shabbat table, we welcome and embrace between two and three LGBT individuals every week, with love and without any form of criticism," Zaira says. "Out of the 30 people we host, at least two or three belong to the LGBT community. We host a significant number of individuals, and no one can claim that we harbor any animosity toward our beloved brothers. No one can dare to speak ill of us or accuse us of being racist."
But still, why Levinstein? You knew how secularists and the LGBT community feel about him.
"There is a deliberate effort to stifle rabbis whose perspectives do not align with liberal ideologies and whose words are not favored by liberal fanatics. In order to silence these rabbis, there is a campaign against a genuinely liberal organization like Rosh Yehudi, which extends invitations to rabbis even if they hold differing viewpoints that may have been expressed in the past."
So you personally disavow his saying that homosexuals are a 'plague that needs to be eradicated'?
"I neither endorse nor disavow every word he says, but I don't like the idea of keeping him away simply because of his opinions. We're done being silent."
Last year, an organized prayer service took place in Dizengoff Square, as has been taking place since the onset of the COVID-19 pandemic, organized by Rosh Yehudi. However, a few days before Yom Kippur, the Tel Aviv District Court dismissed a petition seeking permission to conduct the prayer in a gender-segregated manner, aligning with the municipality's stance against implementing customary partitions during Orthodox prayers in public areas.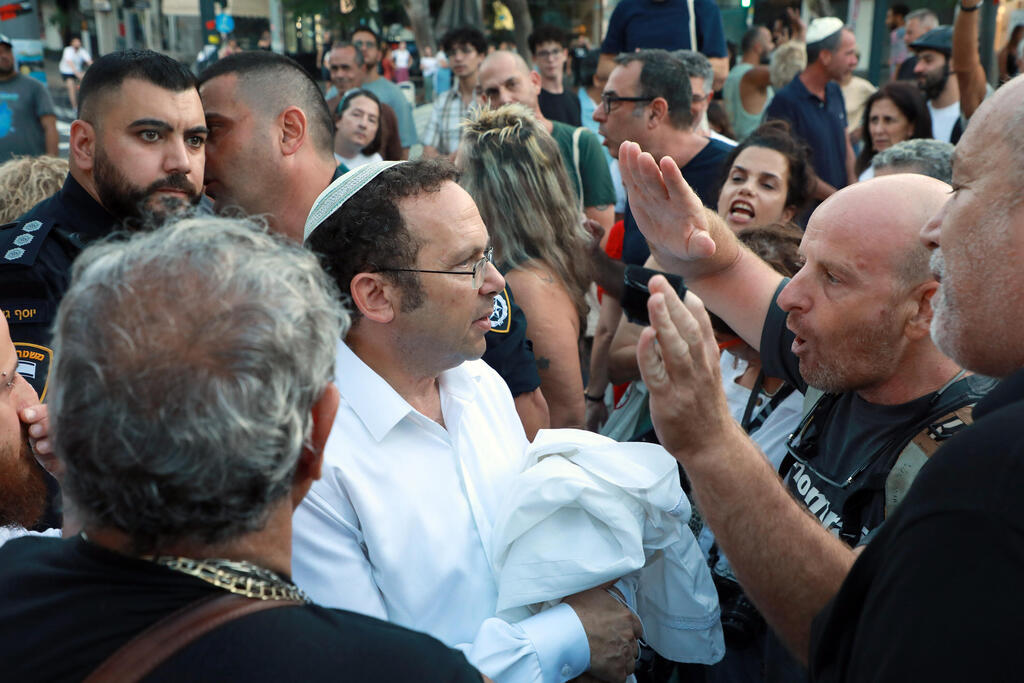 After the week concluded, the Supreme Court dismissed the appeal lodged against the ruling. Judge Yitzhak Amit penned the decision, accompanied by Judge Yosef Elron and Khaled Kabub.
"Should the right to religious freedom and the duty to uphold Orthodox Jewish prayer on the most sacred day be observed under the authority of the State, or does it amount to religious compulsion and gender segregation in public spaces? The matter at hand represents one of the manifestations of the societal ponderings dividing Israeli society," wrote Amit.
"By default, gender segregation is prohibited in public spaces, and there is no better example than Dizengoff Square to illustrate what constitutes a public space. Generally, the practice of gender segregation in public spaces is associated with the prohibition of discrimination, the violation of equality, and the exclusion of women from public life," according to the decision.
However, Judge Amit concluded that "reaching a broad consensus is preferable to issuing a ruling. It would be ideal if disputes of this nature could be resolved without resorting to such principled arguments. Ideally, we would not be required to address the controversy brought before us, but if it is presented, we cannot excuse ourselves from our duty to deliberate and make a ruling."
Despite the court's lack of support, Zaira remains resolute in carrying out his activities within the city. "I was born in Tel Aviv, lived there for 23 years, and eventually returned. This is my home, and a significant number of my dear neighbors attend the Yom Kippur prayer in large numbers, accounting for approximately 95% of the 2,500 attendees. This demonstrates the demand for Judaism," he explains. "Sadly, intimidation and violence have prevailed."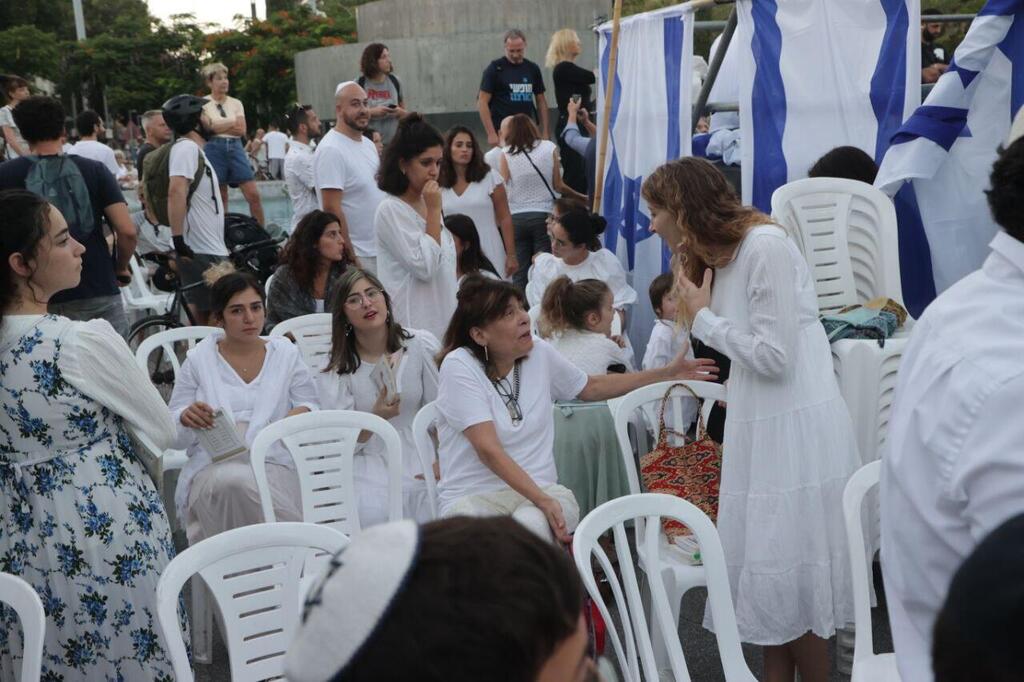 You say you wish to bring people together, but it seems division is following you around.
"Now, instead of holding the bullies accountable, the victims are being blamed simply because a disagreement has arisen? These bullies target a lawful event that has stirred up excitement among the entire Israeli population. Just last year, crowds witnessed the powerful sound of the shofar and were deeply moved, and even the Tel Aviv municipality shared a post about the prayer on its Facebook page."