Tens of thousands of supporters of the government and its planned judicial overhaul gathered for what they called ' a Freedom March" on Thursday in Tel Aviv after calls from ministers for the right-wing public to take to the streets in response to mass demonstrations held for the past three months, by opponents of the plan.
Some demonstrators destroyed an installation of an IDF air force jet crashing into the ground, built by opponents of the government's move. Others carried signs some saying "Bibi is the king of Israel," "the left-wing minority does not decide," and "The Supreme Court will not rule us," while some chanted calls for Chief Justice Esther Hayut to resign.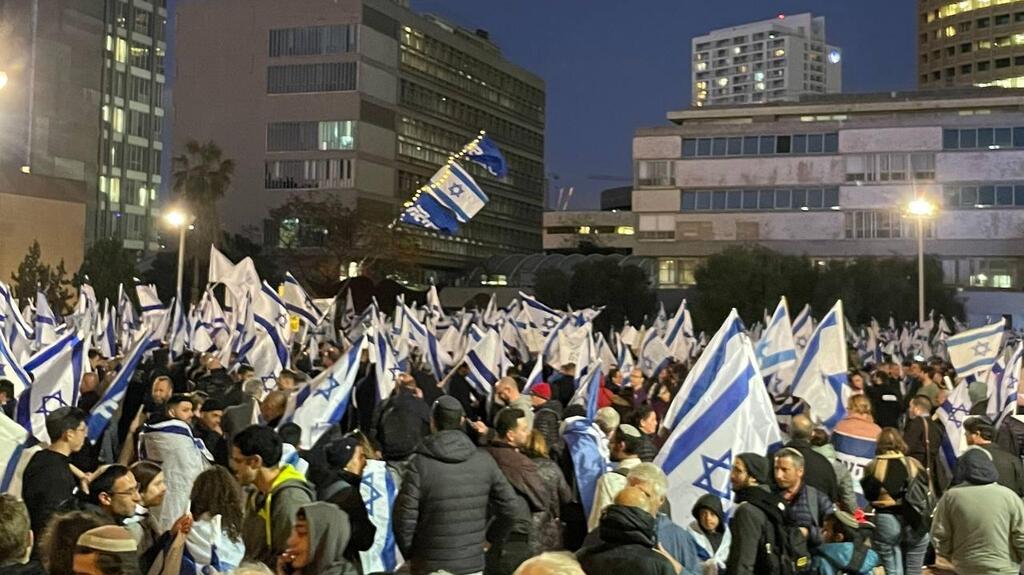 Likud legislator Tali Gottlieb who walked with the demonstrators hailed the marchers for their love of Israel and their willingness to come out and make their voices heard. "Not one of those people plans to provoke violence," she said. "We have gathered for a show of force and will express our desires after the right-wing, won the elections," she said.
On Monday, the right-wing staged its first 15,000-strong demonstration in Jerusalem as a show of force prompted by the government and parties in the coalition and were outside the Knesset to hear Netanyahu's announcement.
After supporters of the government violently clashed with demonstrators in the last weeks, Netanyahu was urged to speak out ahead of the march and condemn any acts of violence.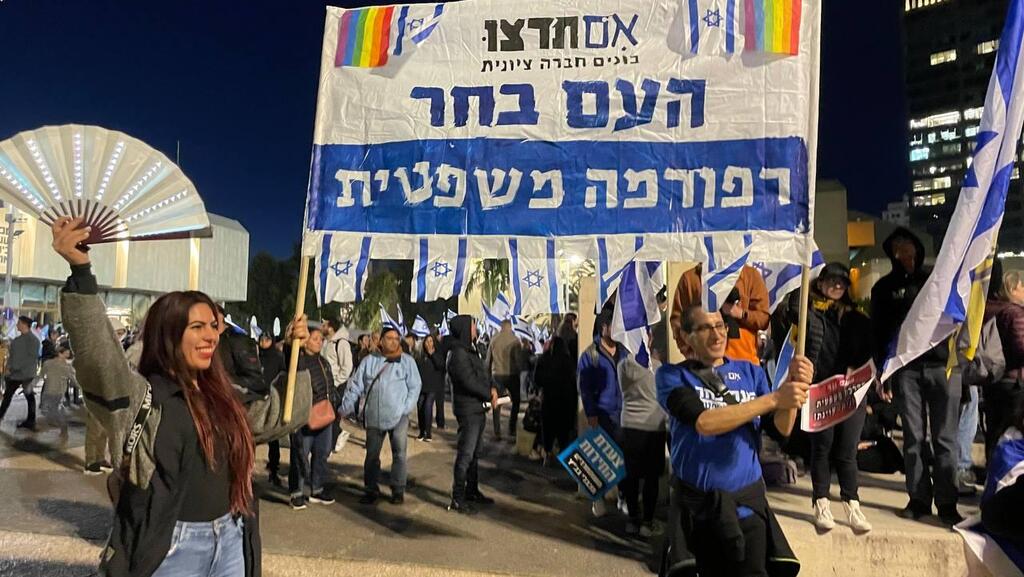 Organizers of the event said it was an established fact that changes must be made to Israel's legal system. "There can be dialogue and agreement reached but there cannot be surrender," they said. "The will of the voters must not be trampled on by bullies who refused to serve the military and damaged Israel's economy. The majority of the people demand a judicial overhaul and that must be achieved. We must not allow most Israelis to become second-rate citizens," they said.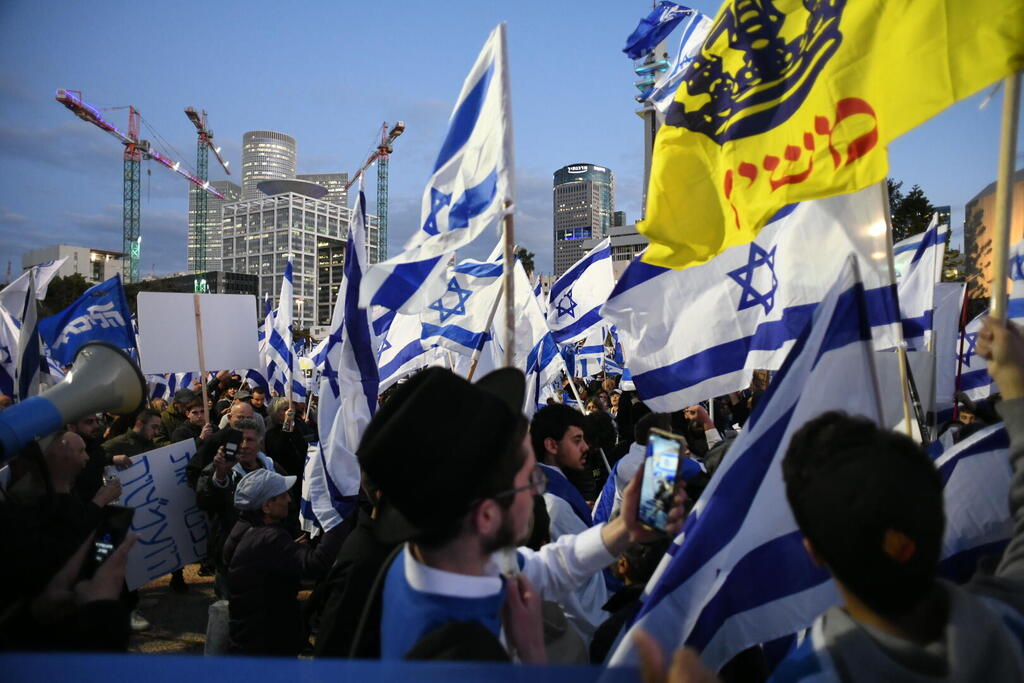 National Security Minister Itamar Ben-Gvir said the demonstrations are important for democracy. "I call on demonstrators to refrain from violence against the police, journalists, or any other people," he said. " I have faith in the commissioner of the police that he will instruct his forces to treat the demonstrators in the same way that the protesters against the government were treated," he said.