Prime Minister Benjamin Netanyahu, on Sunday, rejected the notion that Israel could face civil war amid mass protests of his coalition's judicial overhaul.
Netanyahu spoke at a memorial service for the members of the Irgun, a right-wing militia that existed in the years leading up to Israel's independence and fought against the British Mandate but was also in conflict with the Hagana, the precursor to the IDF.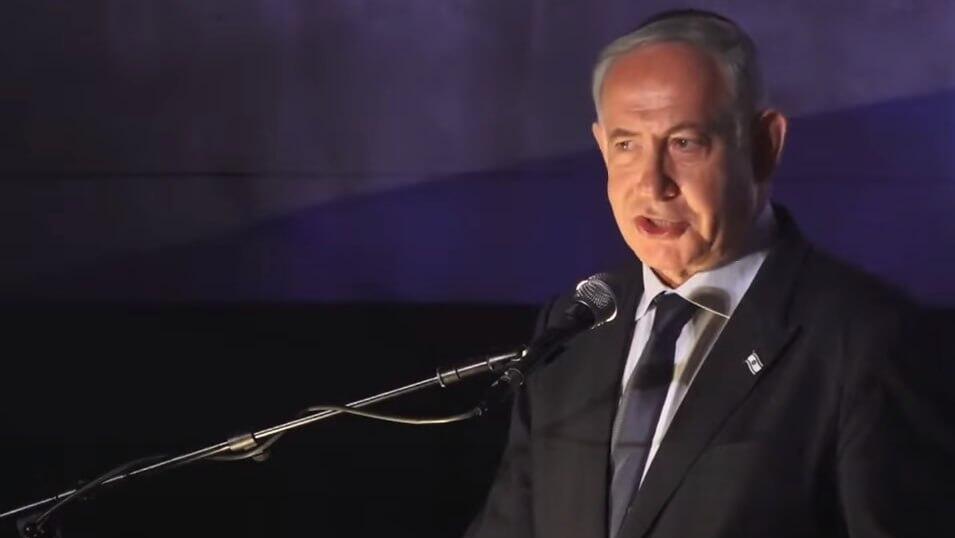 " Never civil war," Netanyahu said quoting the late Menachem Begin who was the leader of the Irgun and prevented his fighters from opening fire at Hagana forces. "There will be no civil war while the enemies are at the gate," Netanyahu said. "There will be unity," he said. "We must be able to protect ourselves by ourselves in the face of all threats and if a superpower chooses to join in our defense, we will welcome it," the prime minister said. "But we must be able to defend ourselves," he said.
Defense Minister Yoav Gallant who was also at the event stayed in his speech away from the subject of the judicial overhaul.
"Iran is conducting a war of attrition against Israel, on multiple fronts and continues its efforts of entrenchment to our north," Gallant said. "At the same time, it is sending tentacles to the West Bank and the Gaza Strip. "To our enemies, I will say clearly, our security forces are intent on defending the state," he said.
Coalition and opposition teams
will begin substantive talks
on Monday to find a compromise acceptable to both sides on the judicial overhaul. The talks began after Netanyahu announced he was temporarily halting the legislation in order to reach a broad agreement after public outcry and international condemnation.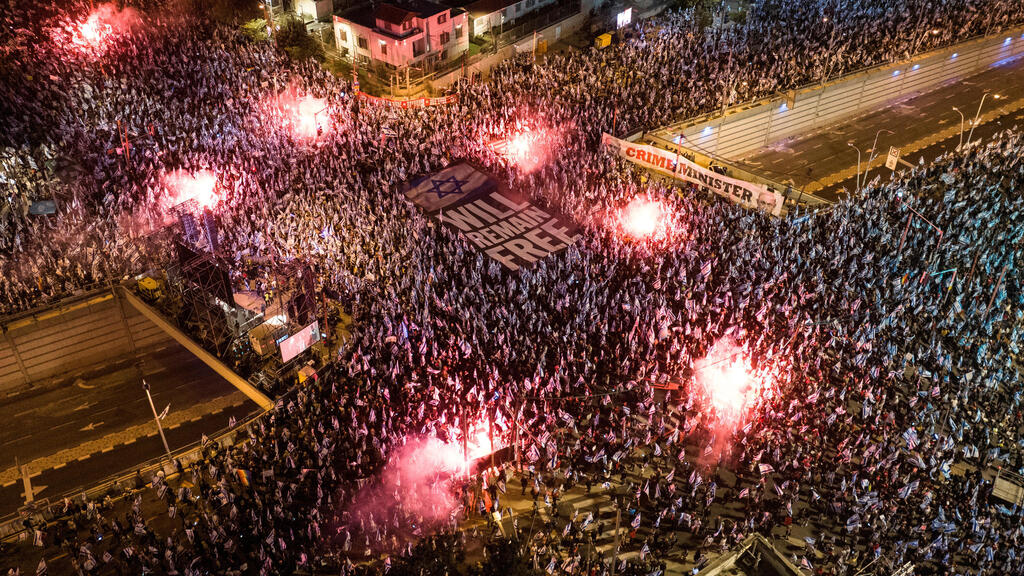 Mass protests
were staged on Saturday for the 15th week with hundreds of thousands coming out to oppose the coalition's proposed legislation that they view as an assault on the Supreme Court and on democracy.
Opponents of the government demonstrated in New York as well. Organizers said they suspected the prime minister of deploying aversion tactics and that he would resume his legislative push when the Knesset reconvenes in May.