President
Isaac Herzog
met on Tuesday with working teams on behalf of the coalition, Yesh Atid, and National Unity parties at his Jerusalem residence for a dialogue on the details of potential
judicial reform
.
Later this week, the president is expected to meet with representatives from other parties. The negotiation team on behalf of the Likud party includes Cabinet Secretary Yossi Fuchs, Prof. Talia Einhorn, Dr. Aviad Bakshi, and Strategic Affairs Minister Ron Dermer.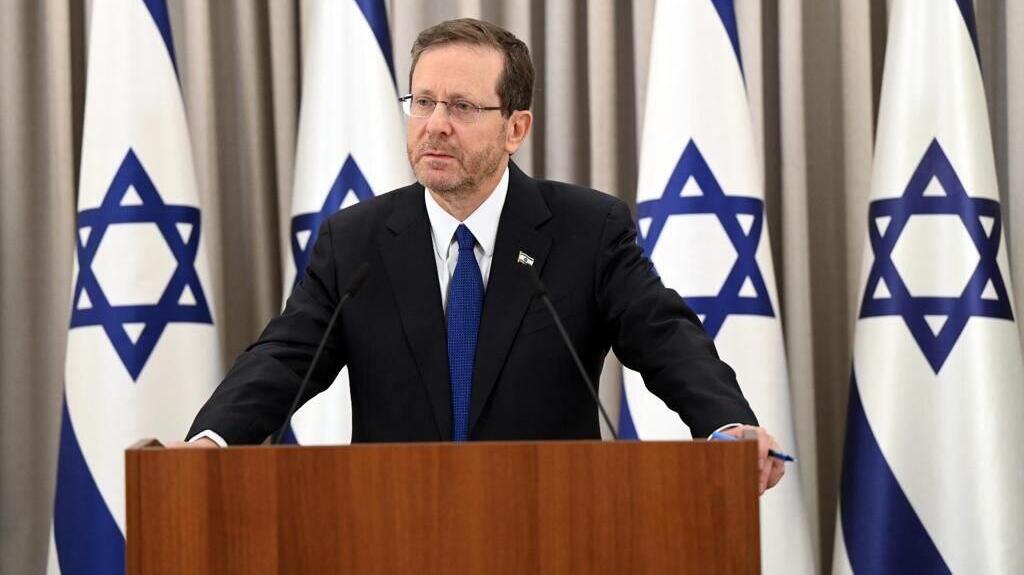 Yesh Atid's team includes MK Orna Barbivai, MK Karin Elharar, former Prime Minister's Office director-general Naama Schultz, and attorney Oded Gazit.
The National Unity party's team includes MK Gideon Sa'ar, MK Chili Tropper, MK Orit Farkash, and attorney Ronen Aviani. Yisrael Beiteinu party leader Avigdor Liberman announced that he won't send representatives to the meeting.
A format for the negotiations has not yet been finalized by the president's team, and it's still undecided whether Herzog will be present at the talks or only designate the President's Residence as a venue to hold the discussion. At this point, it's still unclear if an outline presented by the president earlier this month would serve as a basis for negotiations.
Herzog strives to reach broad agreements regardless of the final outline that both sides will sign. Parts of the president's plan are acceptable to both sides, and it looks as if the outline provides common ground for discussion.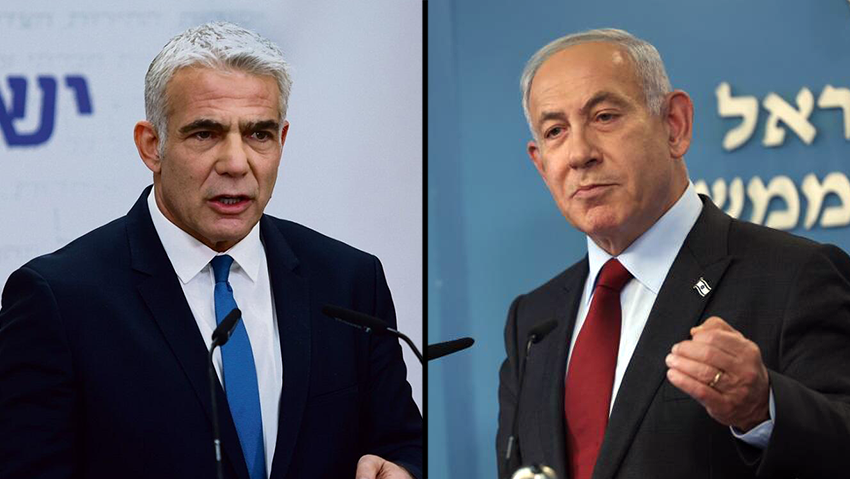 Yesh Atid will demand that the sides agree to the establishment of a constitution in Israel. The coalition initially rejected Herzog's plan, but doesn't rule out discussion based on it.
Earlier Tuesday, Herzog expressed cautious optimism following Prime Minister Benjamin Netanyahu's decision to suspend legislation on the judicial overhaul.
"I hope that yesterday made us change our path - as a society and as a state, and that the opportunity created by pausing the legislation will bring with it an honest, serious, and responsible discussion," the president said at a speech held at Yad Vashem Holocaust museum.
In light of violent clashes persisting throughout the country even after Netanyahu's announcement, Herzog noted that he hopes halting the legislation "will calm tensions, reduce friction and lead to positive results and broad agreements. There's no doubt that this is a sensitive time.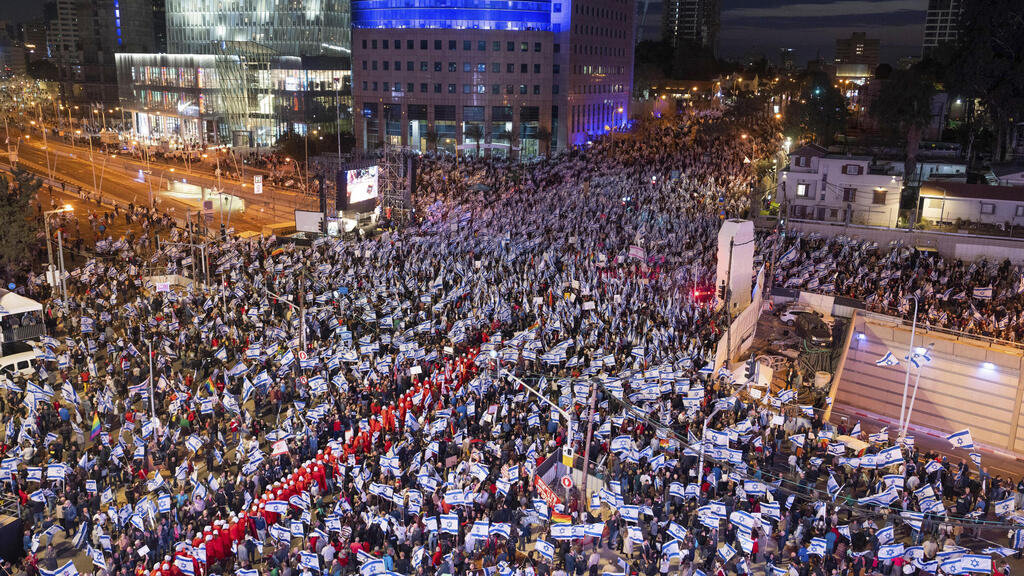 The President's Residence will work in the near future in cooperation with all systems, political and public, as a space for consolidating as broad agreements on the reform as possible, to get Israel out of the ongoing crisis going on," he said.
Herzog added: "Right now, we all need to take responsibility. To sanctify democracy and our people's unity. I've always said and will continue saying: if one side wins - the country loses. We must band together as one people and one democratic Jewish state."