Israel's ambassador to Morocco, David Govrin, toured the Moroccan city of Marrakesh and visited synagogues damaged by the recent earthquake.
He expressed deep concern and empathy for the local residents during his tour of damaged sites on Tuesday morning. "A wave of sadness has engulfed this city. Our hearts ache to witness the devastating scenes of homes in ruins caused by this tragic disaster," he said during his visit. Govrin said that , "besides the extensive damage," what truly stood out and touched him profoundly were "the synagogues in the heart of the old city that were damaged, but miraculously these sacred places remained standing amid the widespread destruction, a testament to God's mercy.'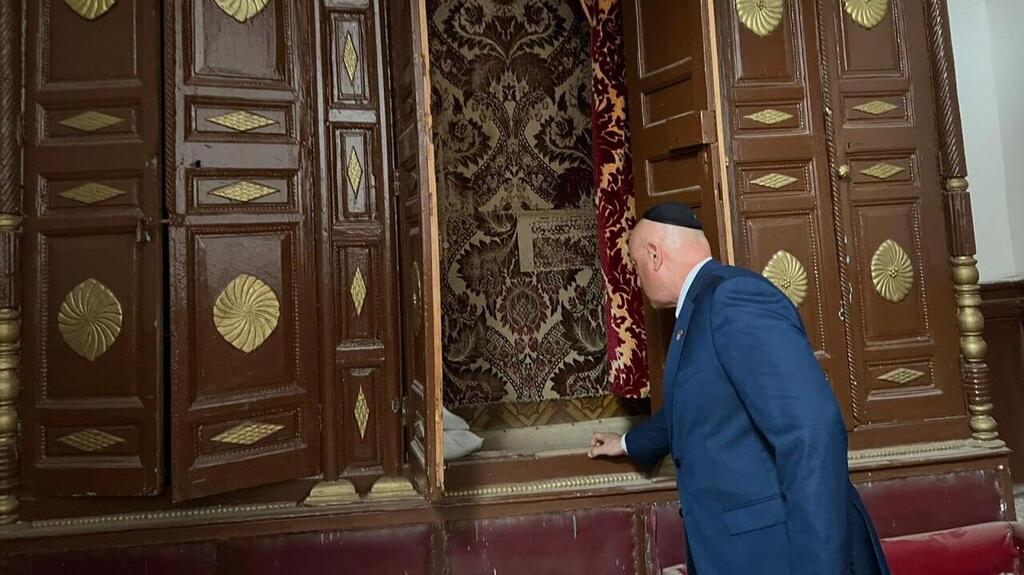 Govrin also met with the heads of the Jewish community in the city and visited two synagogues that were damaged to estimate the extent of the deterioration. "The State of Israel stands with the Kingdom of Morocco at these difficult times. We are closely watching and waiting for the Moroccan authorities to respond positively to Israel's proposal to provide humanitarian aid and assistance to rescue casualties," Govrin added.
The first synagogue Govrin visited was the Al Fassiyine Synagogue, built in 1840 and renovated in 1880 by Baron Moses Montefiore. It was severely damaged by the earthquake and the Torah scrolls were removed from the synagogue. The second synagogue visited by the ambassador is the Slat al-Azama Synagogue, where daily prayers continue.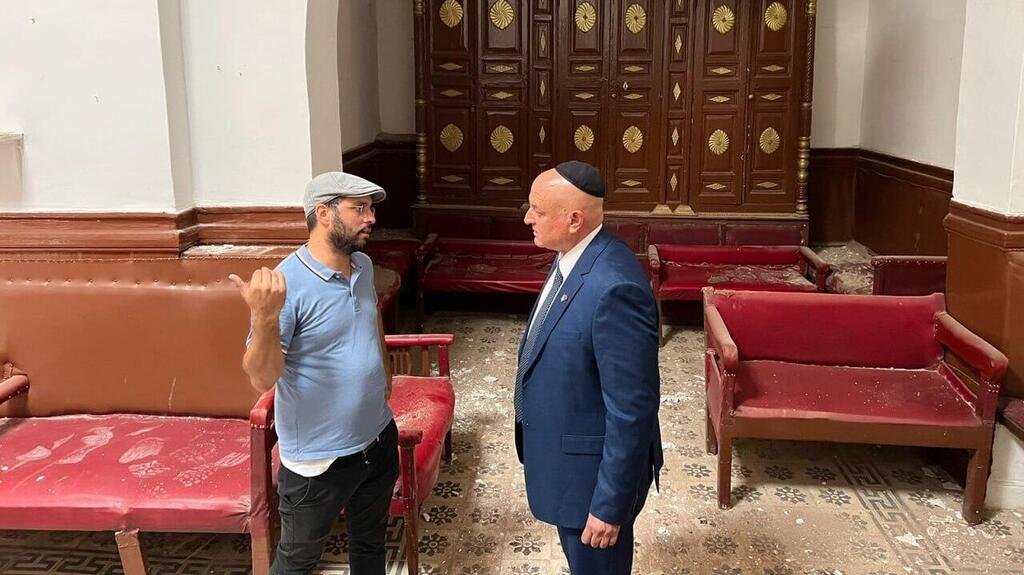 The Jewish community in Morocco launched a
crowdfunding campaign
to restore the synagogues and cemeteries that were damaged by the earthquake, as well as the Jewish Quarter, and provide help to the local people of Marrakesh.