Multiple heavy barrages of rockets were fired toward southern Israel, the center of the country and as north as the Netanya area on Saturday evening with multiple interceptions of the Iron Dome missile defense system heard far and wide.
Israeli authorities confirmed early Sunday morning that at least 300 people were killed and dozens others were captured in a shock offensive by Hamas on southern and central Israel. The security establishment has estimated, however, that that the numbers are much larger, and may reach twice the current figure. The Health Ministry announced that 1,590 injured were evacuated to hospitals as of 11:30 p.m. Out of the wounded, 312 people were seriously injured.
At 6:29am, the Gaza Strip terrorist group launched an incursion into Israeli territory by land, sea and air as well as some 3,000 rockets within hours.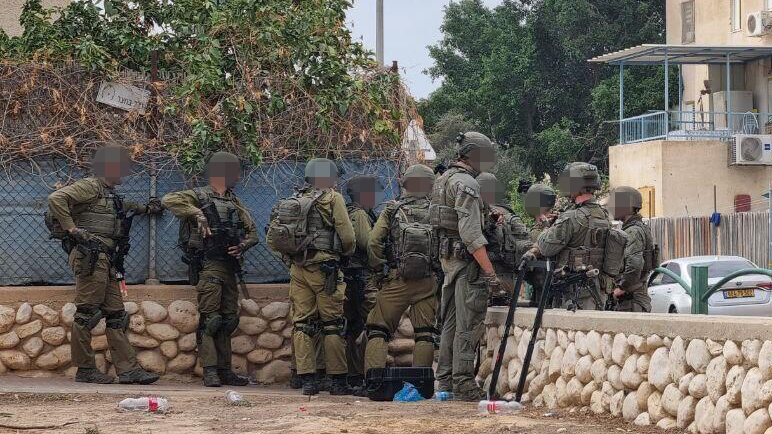 Armed Palestinians managed to overwhelm several Israeli communities and military bases along the border, which have stayed under their control for hours. Dozens of Israeli civilians were held captive in Kibbutz Be'eri. Israeli forces poured into the conflict zones and engaged the terrorists.
Dozens of Israeli captives - including numerous women, children and elders - are believed to have been taken into the Gaza Strip.
More than 3,000 rockets from Gaza have been fired into Israel, including on Tel Aviv and Jerusalem. Close to 1 a.m. on Saturday night, rockets began falling again on Sderot and on other Gaza-border communities after a one-hour lull.
Early on Sunday morning, hostages held in the dining hall of Kibbutz Be'eri and in Ofakim were freed, after Israeli forces killed their captors. In Sderot, a terrorist who had holed up in a police station apparently escaped and the search for him continues.
U.S. President Joe Biden said late Saturday in a statement following Hamas' attack on Israel that: "The United States stands with Israel and will not ever fail to have their back. We'll make sure they have what their citizens need to continue to defend themselves." "I spoke to Prime Minister Netanyahu and told him Israel has the right to defend itself and its people. All stop. My administration's support in Israel's security is rock-solid and unbreakable," Biden added.
In a nationally televised statement, Prime Minister Benjamin Netanyahu said: "We will win the war, but the price is great. This is a difficult day for all of us."
"The IDF will operate with its full power to destroy and annihilate Hamas and take revenge for this dark day," Netanyahu also said.
U.S. Defense Secretary Lloyd Austin said that the United States would work to ensure that Israel "has what it needs to defend itself."
"Over the coming days the Department of Defense will work to ensure that Israel has what it needs to defend itself and protect civilians from indiscriminate violence and terrorism," Austin said in a statement.
The European Union's head of foreign affairs, Josep Borrell, said is an X post, "We follow with anguish the news coming from Israel. We unequivocally condemn the attacks by Hamas. This horrific violence must stop immediately. Terrorism and violence solve nothing. The EU expresses its solidarity with Israel in these difficult moments".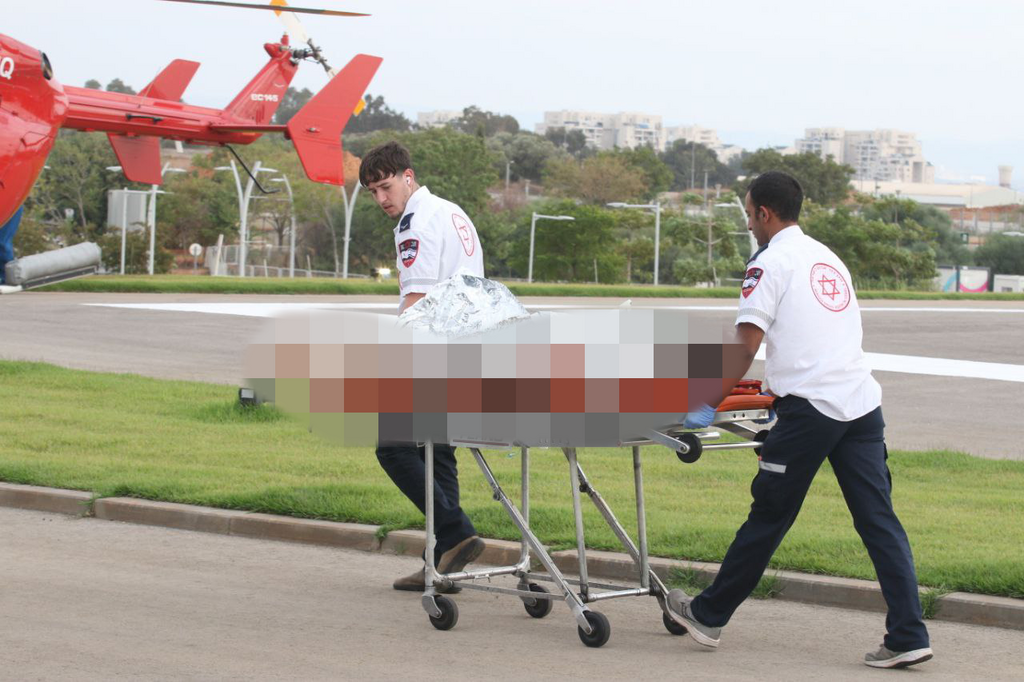 NATO Deputy Secretary-General Mircea Geoana told Ynet that, "I was just in Israel a few weeks ago, working to bring the NATO-Israel partnership to new heights. Today, I mourn with our Israeli friends, and stand in complete solidarity with Israel in the face of these horrendous acts of terrorism.
The Gaza Health Ministry reported that so far 198 people have been killed and 1,610 have been injured in IDF strikes on the Gaza Strip.
The Eran hotline, sponsored by the Ministry of Aliyah and Integration to provide emotional support, is open for immigrants to Israel in English, Russian, Amharic, French and Spanish between the hours of 4 p.m. and 9 p.m. at *3201.
First published: 17:06, 10.07.23