Defense Minister Yoav Gallant revealed Monday a new threat Israel may have to face - Iran converts civilian merchant ships into military vessels to serve as "floating terror bases."
Speaking at Reichman University at the annual Herzliya Conference on the topic Policy and Strategy in an Age of Uncertainty, the minister said that "these vessels are of considerable size, ranging from tens to sometimes hundreds of thousands of tons. They are intended to carry various types of combat capabilities, including aircraft, missiles, offensive systems and advanced intelligence, in order to serve as forward terror bases in areas located far from the Iranian border."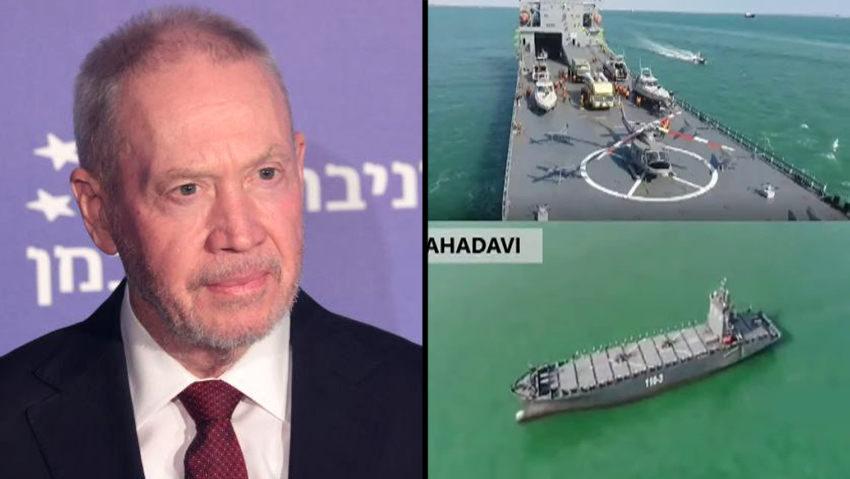 Gallant noted that the coastal terrorist bases are already operational in a practical manner.
"Only recently, one of these ships was observed when it sailed to the Gulf of Aden. This is a direct continuation of Iran's maritime terrorism, which it controls in the Persian Gulf and the Arabian Sea. It aims to expand its operations to the Indian Ocean, followed by the Red Sea and the Mediterranean Sea. It is a well-coordinated and planned policy: to threaten maritime routes, both military and civilian, and to create a constant threat in the maritime domain. This is a troubling policy of maritime terrorism. Iran conducts itself in this context more like a collection of pirates than a civilized nation," he said.
In the opening of his speech, Gallant said: "In recent times, we have witnessed a prominent trend connecting our fronts. Behind the threats we currently face in Gaza, Lebanon, Syria and the West Bank, exists a connecting and tight link that binds them. That link is Iran, which poses the most significant threat to regional and global stability. Iran is waging a multi-front war against us through its proxies on the borders while simultaneously exploiting the time it gains to strengthen its economic power and, most notably, to develop military nuclear weapons."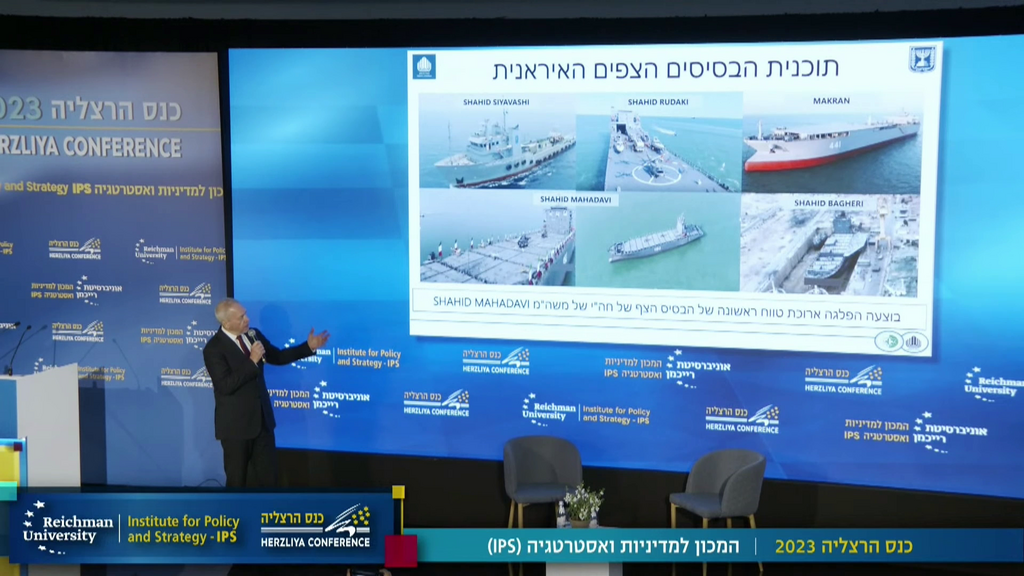 Gallant emphasized: "The Iranian nuclear program is in its most advanced stage. Iran, with nuclear weapons, would pose a severe strategic threat to the entire world, including Israel and other countries in the Middle East, with the potential for existential threats. Enriching uranium to 90% would be a grave mistake on Iran's part, and the regime in Tehran should understand that this would come at a heavy price and have severe consequences for the Middle East. When it comes to Iran's intention to acquire nuclear weapons, all options are on the table."
The defense minister added that the Iranian issue has been his main focus since taking office.
"In recent years, Iran has been engaging in a process of the geographical and ideological takeover of the region's countries. Syria, Lebanon, Iraq, Yemen and even the Gaza Strip. The Iranian intentions go far beyond that. With the changes in the Middle East, Iran is moving westward and attempting to create a land bridge from the Persian Gulf to the Mediterranean Sea through its proxies, aiming to dominate the extremist Shiite ideology and the Iranian regime of darkness," he said.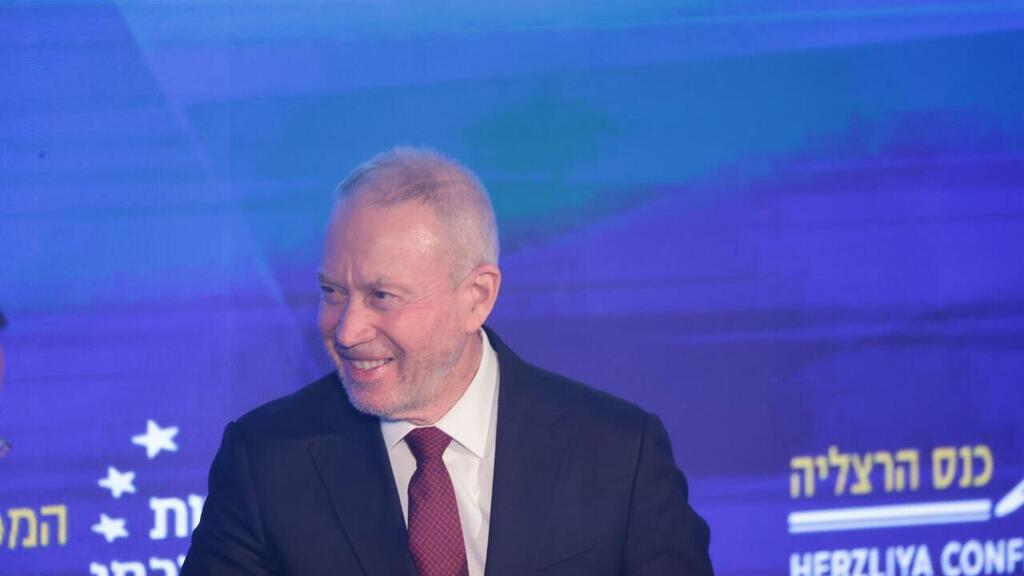 "Since I took office, the number of Israeli attacks against Iranians in Syria has doubled. As part of this campaign, we systematically work to target Iranian intelligence capabilities in Syria, and these attacks cause significant damage to the consolidation efforts of the Revolutionary Guards, just a few kilometers from the Israeli border," Gallant added.
"I want to make it clear tonight that Syria's rejoining of the Arab League will be inconsequential for Israel as long as Syria remains fertile ground for Shiite terrorism and allows Iran and its proxies to operate from its territory. As long as this is the situation, Syria will encounter the strength of our security system. However, it is important to emphasize that our target is Iranian activity, not the Syrian state," he said.