Knesset Speaker Amir Ohana was received with a warm welcome on Thursday in the Moroccan Parliament in Rabat, becoming the first head of the Israeli parliament to visit a Muslim country, accompanied by his partner Alon Hadad.
Ohana reciprocated the red-carpet reception by announcing his support and commitment to Israel recognizing Morocco's sovereignty over Western Sahara, a territory that has been the subject of a conflict for decades. The United States recognized Rabat's sovereignty over it as a condition for the normalization agreement with Jerusalem in late 2020.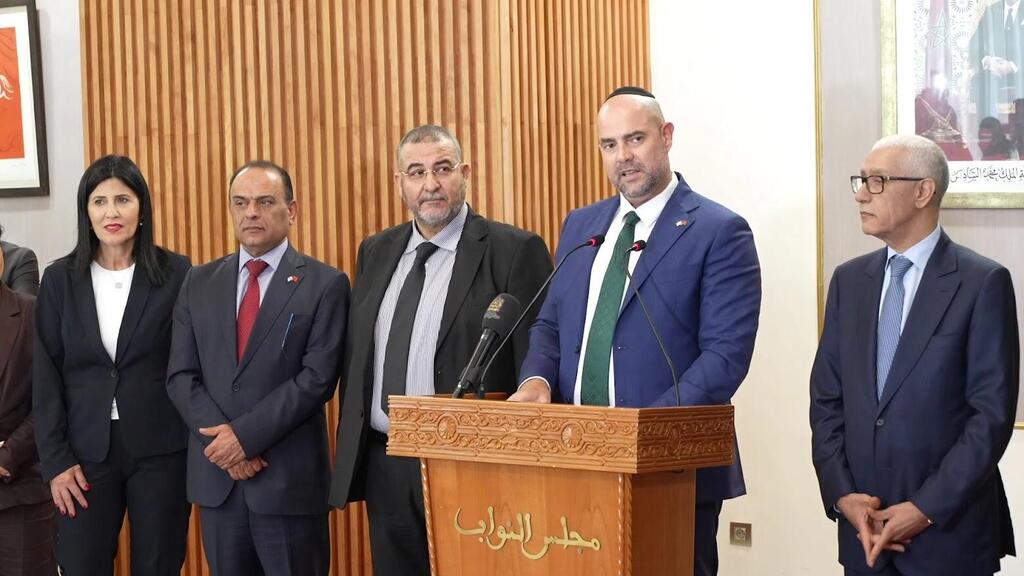 President of the House of Representatives of Morocco Rachid Talbi Alami greeted Ohana and said that "Morocco is the first Muslim country to have the courage to invite an Israeli Knesset member. Your arrival here is a great honor for me. This is a significant milestone for the future of peace in the Middle East. It is not easy to promote such an invitation, but history is made by the brave."
The two held an official working meeting earlier, which was also attended by local parliament members, including the head of the Morocco-Israel inter-parliamentary friendship group, Nur al-Din al-Horoussi.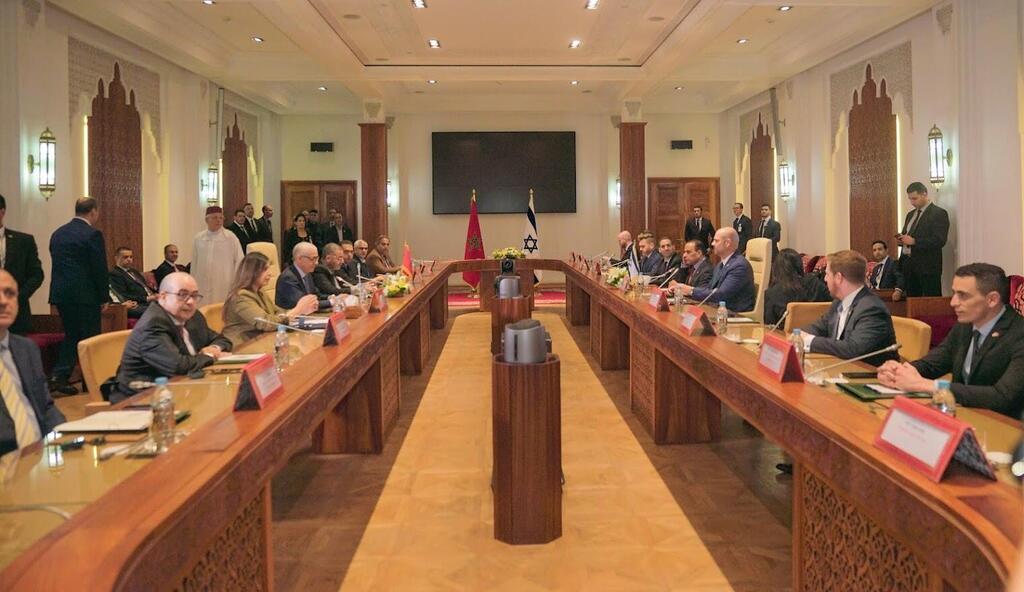 During the meeting, Knesset Speaker Ohana emphasized the importance of diplomatic and security cooperation between the countries in the face of the threats and challenges posed by Iran to the region's countries.
Regarding recognition of Western Sahara, Ohana said that to the best of his knowledge, the talks between Israel and Morocco on the move are in an advanced stage and he expressed his hopes and belief that Prime Minister Benjamin Netanyahu will have news on the matter soon.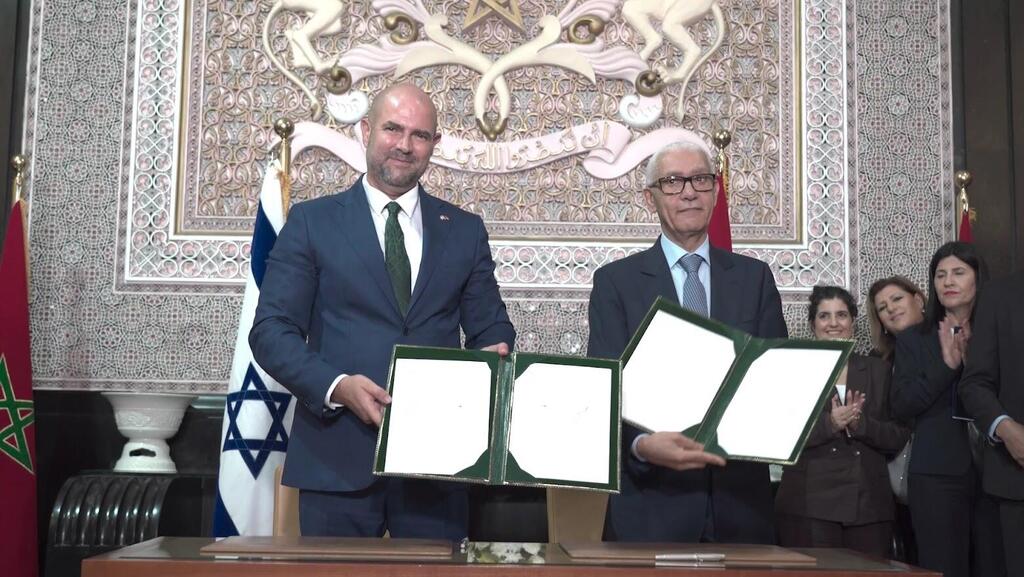 At the height of the meeting, Ohana and Alami signed an official memorandum of understanding aimed at promoting parliamentary cooperation for strengthening bilateral ties.
At the end of the ceremony, Ohana surprised Alami and presented him with a glass frame containing the world's smallest Quran — just 4.7 millimeters tall and 500 microns thick, its 320,000 letters were printed using Israeli nanotechnology.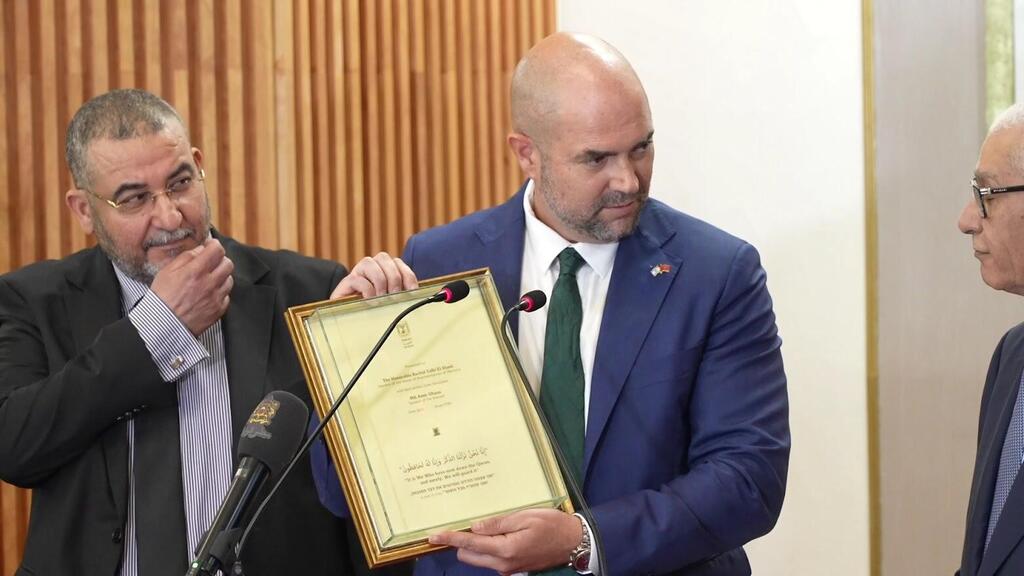 Ohana was also slated to meet other senior Moroccan government officials throughout Thursday and Friday, including Foreign Minister Nasser Bourita, Justice Minister Abdellatif Ouahbi, and House of Councilors President Naam Miyara.