It is no secret that when it comes to international relations, there aren't many who can hold a candle to Prime Minister Benjamin Netanyahu, with the word "historic" often evoked to describe a meeting he has held with another head of state.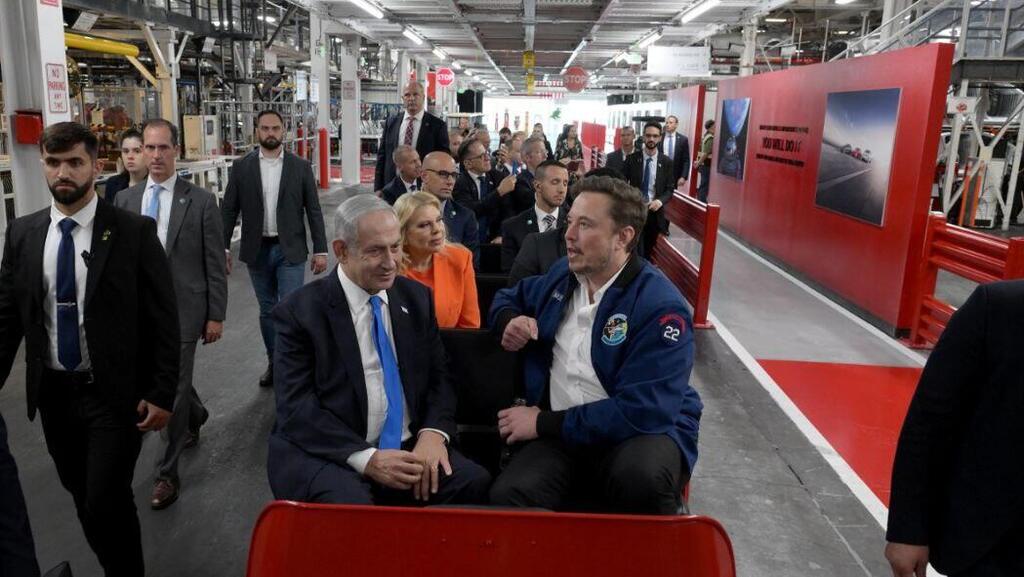 This specific trip can equally be referenced as historic, as the Israeli premier is actively trying to
normalize relations with Saudi Arabia
, as part of the pact formalizing between the Saudis and the White House.
To bolster that assertion, one would need to look no further than the conversation between Netanyahu, one of the most prominent political figures in the world, and Tesla mogul Elon Musk, possibly the world's most recognizable businessman. The meeting was streamed live on X (formerly known as Twitter), independent of any commercially available broadcasting outlet, which is historic in and of itself.
However, a dark, sinister cloud hovers above all of these positive events, and that is the myriad of protesters awaiting the Israeli prime minister upon his arrival stateside.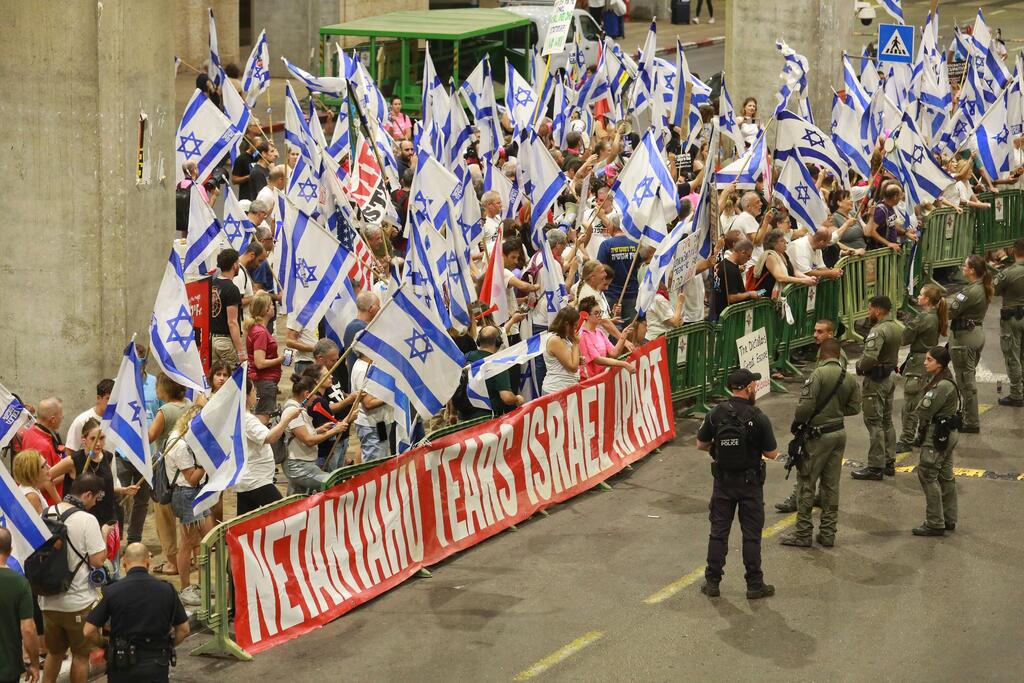 Acting as an agent of the state of Israel rather than a private citizen, Netanyahu was first welcomed by a projection of a disparaging message on the walls of the infamous Alcatraz Prison - portrayed as someone who needs to be locked up, along with a string of protests and a CBS "60 Minutes" segment discussing the issue. Even Iranian presidents who have previously visited the UN did not receive such a 'welcome" from Iranian defectors.
It appears now that the protest movement has begun to understand they've gone too far. Last week, fearing they would be seen as taking financial advantage from their US-based benefactors, several organizers withdrew their request for large sums of money to sponsor their protests.
However, there is one protest organization that is the most hurtful of them all, called "Achim Laneshek" or "Brothers in Arms". Squadron pilot Shira Eting, a prominent activist, said: "If you want pilots that would be able to drop bombs on houses knowing they could end up killing children, they must have complete faith regarding those who give the orders."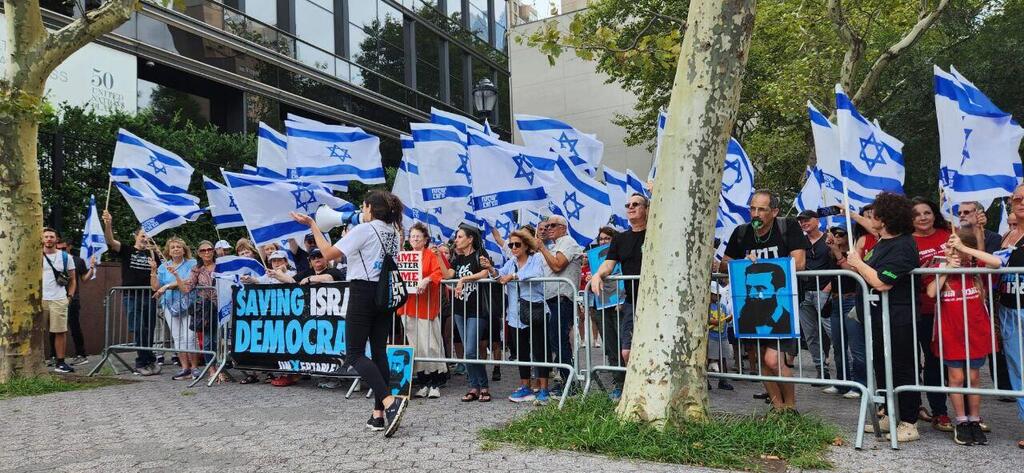 The problem here isn't just referencing that they will only agree to perform their military duties should they approve of their political representatives, something that should shock everyone, it's also maligning IDF soldiers as blood-thirsty monsters who seek to kill children. BDS could never have hoped for better advocates.
This statement from Brothers in Arms comes following Netanyahu's saying that protesters are aligning with Iran and PLO. While he wasn't aware of what would be conveyed in CBS's "60 Minutes" piece, it seems he is keenly aware of what makes these protesters tick.
After all, they've repeatedly proven their lack of ethics and moral boundaries. There is a distinct sense of irony with those protesters, wearing olive-colored shirts and actively disparaging their actual brothers in arms while referring to themselves by the same name.
With this in mind, one will come to the inescapable conclusion that this moniker protesters have given themselves, Brother in Arms, rings especially hollow.
First published: 16:53, 09.19.23