Nina Zanger's relatives were horrified to discover last Saturday that their late mother's image, which was imprinted on her tombstone in Jerusalem's Har HaMenuchot cemetery, had been sprayed over with black spray.
"We are shocked," said her son Yoel Zanger, "this is an unprecedented event, desecrating her final resting place solely because she is a woman."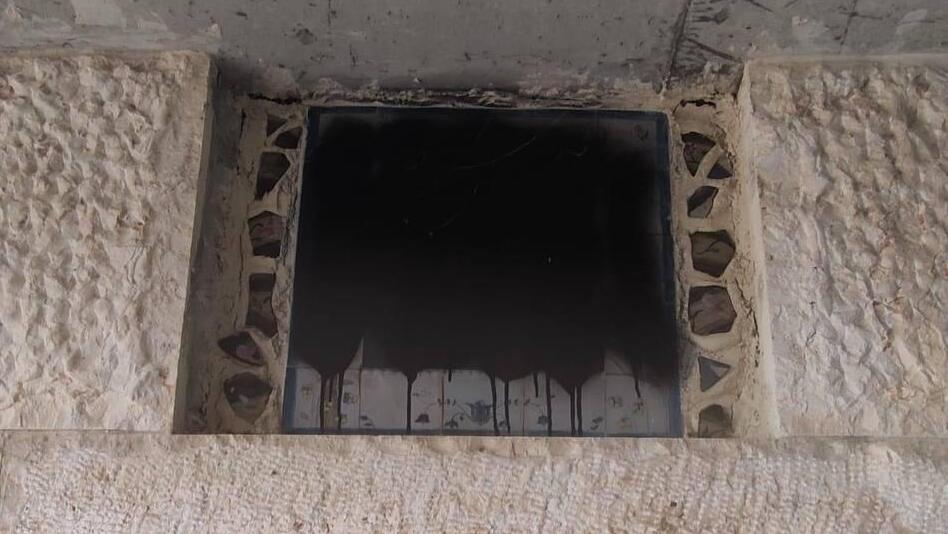 Yoel revealed that the desecration, now under police investigation, came to light when a relative visited his mother's grave in Israel. "Before we decided to memorialize my mother by embedding her picture, we conducted tests to make sure that we were not hurting the public's feelings," he said, "we were told that there was no problem and that we could do as we pleased. It is hard to believe how someone chose to commit such vandalism in a cemetery. It's positioned high up, which means someone really made an effort to get there, take a ladder and spray paint my mother's picture."
Following the act of vandalism, Yoel and his family are grappling with the decision of whether to re-install a new picture of his mother. "In about two months, there will be a memorial service for my mother and father who passed away within a short span of each other," he explained, "we are still debating what to do. If we put up a new picture, it could be defaced again. Perhaps we'll leave it as is; as a stain of what had happened."
The act of defacing images of women in public spaces in Jerusalem is not a new trend. Just a few days ago, a poster promoting the Israel Festival and showcasing singers Netta Barzilai, Jasmin Moallem and Echo was vandalized. Moreover, last Thursday, vandals targeted an advertisement for a bank in the Ramat Eshkol neighborhood, specifically defacing the images of women featured in it.
Chevra Kadisha, a Jewish burial company, said in a statement, "We express strong condemnation for the desecration of the tombstone and the violation of the dignity of the deceased. We are fully committed to cooperating with the police to apprehend the perpetrators and ensure that justice is served."