A political video by Poland's ruling nationalist party that uses images of Nazi Germany's Auschwitz death camp is an insult to those who lost their lives there, the museum that preserves the site said on Wednesday.
The short video, which the Law and Justice Party (PiS) posted on social media, aims to discourage people from attending an opposition march due to take place in Warsaw on Sunday.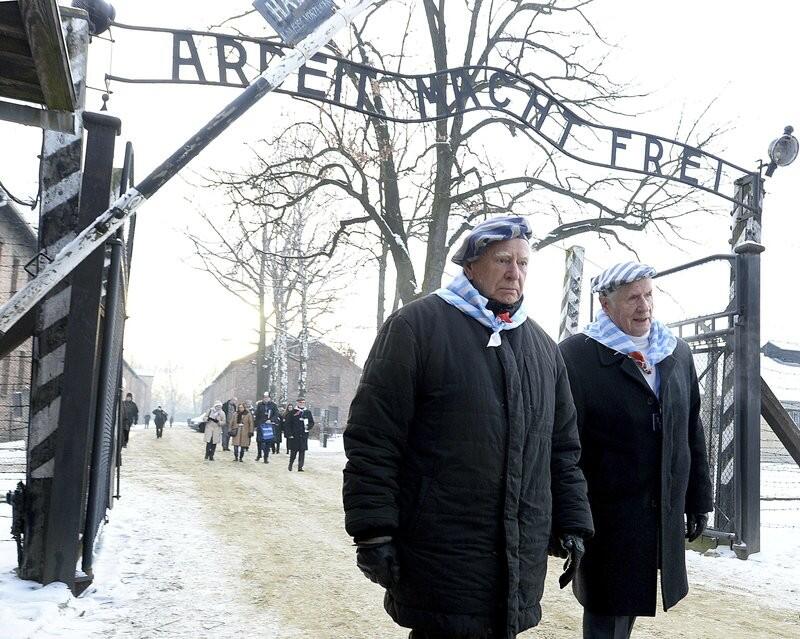 It refers to a tweet from prominent government critic and former Polish Newsweek editor Tomasz Lis, who said that "a chamber" would be found for PiS leader Jaroslaw Kaczynski and President Andrzej Duda, a PiS ally.
Against a background image of the Auschwitz camp's notorious "Arbeit macht frei" (Work sets you free) front gate and one of Lis's tweet, the video asks: "Do you really want to march under this slogan?"
Lis apologized for the tweet after criticism of his reference to a "chamber" – given that Jews were killed in gas chambers at Auschwitz – but said his words were misinterpreted and he meant to write "a cell."
The Auschwitz-Birkenau Museum and Memorial, set up on the site of the death camp established in Nazi-occupied Poland during World War II, condemned the video.
"The instrumentalization of the tragedy of people who suffered and died in the German Nazi Auschwitz camp – on either side of the political dispute – is an insult to the memory of the victims," the museum said on Twitter.
"It is a sad, painful and unacceptable manifestation of the moral and intellectual corruption of the public debate," the tweet continued.
A government spokesman could not be immediately reached for comment. President Duda condemned referrals to Auschwitz in latter-day political debate.
"The memory of the victims of German crimes in Auschwitz is sacred and inviolable. The tragedy of millions of victims cannot be used in political disputes. This is an unworthy act and there is no excuse for it," Duda wrote on Twitter.
More than 1.1 million people, most of them Jews, perished at the Auschwitz camp in gas chambers or from starvation, cold and disease. Between 1941 and 1945, Nazi Germany and its collaborators systematically murdered some six million Jews across German-occupied Europe.