The White House called on Israel to respect the right of its citizens to protest peacefully. The admonition, in a statement from the National Security Council at the White House in response to a Ynet query, came on Tuesday as tens of thousands of Israelis protested across the country, causing gridlock on major roadways and at Ben-Gurion International Airport and gathering in front of the US Embassy building in Tel Aviv.
The NSC spokesman said that in the United States "We continue to urge a consensus-based approach toward judicial reform, a point the president underscored again this past weekend."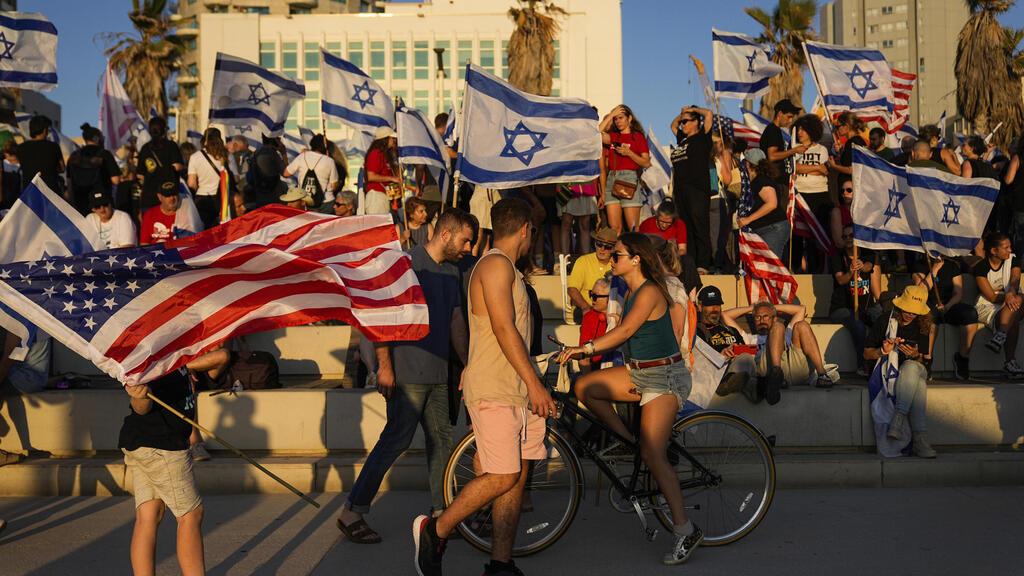 The spokesman said that the Biden administration "urges authorities to protect and respect the right of peaceful assembly. It is clear there is significant debate and discussion in Israel on the proposed plan. Such debates are a healthy part of a vibrant democracy."
Biden in an interview with CNN's Fareed Zakaria on Sunday that "this is the most extreme government I have seen since the days of Golda Meir."
"Netanyahu is still trying to solve problems in his coalition," he said, against the backdrop of the vote held the next day in the Knesset on the cancellation of the Supreme Court's reasonableness standard, which sparked the latest mass protests.
Also on Tuesday, an official in the European Union commented to Ynet on the progress of judicial overhaul legislation, saying: "We continue to closely monitor the plans of the Israeli government to reform the judicial system, including the vote this week in the Knesset on the reasonableness bill. We congratulated the opening of the national dialogue in March under the auspices of the President of Israel, and we call on all parties to resume the dialogue."
"EU-Israel relations are based on values, shared values ​​such as democracy and the rule of law, including an independent judicial system and human rights. It is important that these values ​​are preserved."
The official also said that "it is important that the reform process be inclusive and lead to a compromise that all citizens of Israel and the political parties can accept, and that leaves no one without rights."
First published: 20:16, 07.11.23