Prime Minister Benjamin Netanyahu, who traveled to Italy last week for a state visit, explored Rome over the weekend in a private tour. Still, the premier could not get away from reporter questions on the controversial judicial reform being pushed by his government.
As part of his visit, Netanyahu also met Italian Prime Minister
Giorgia Meloni
. Over the weekend, he was interviewed by the Italian media on the ongoing mass
protests
over the judicial overhaul.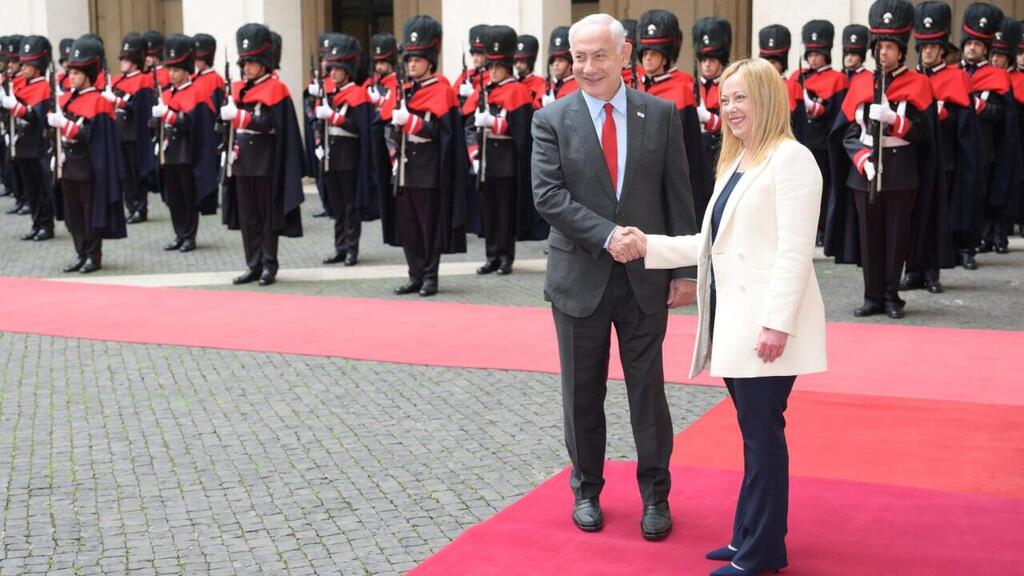 A source close to Netanyahu said the premier is not opposed to a compromise on the reform, but "we are yet to receive any response from the opposition, despite them having eight weeks to do so in order to establish talks."
Over the weekend, the news broke about an agreement between Iran and Saudi Arabia to resume diplomatic relations, a fact that could put a dent to Netanyahu's planned normalization of ties with the latter.
The prime minister faulted the agreement and placed the blame on the previous government headed by Yair Lapid and Naftali Bennett, despite the fact that the talks between the two countries began back in 2021, while Netanyahu was still in office.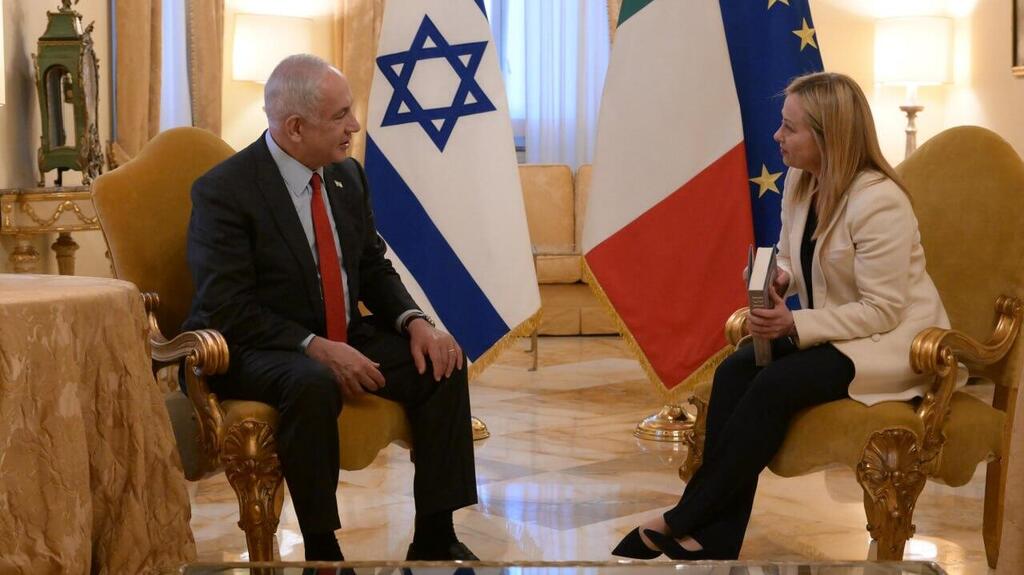 The prime minister is also expected to fly to Berlin later this week and return to Israel on Friday.
A senior Israeli official in Rome said that Netanyahu traveled to Europe "to strengthen Israel's stance on Iran."
During his visit, Netanyahu also met with representatives of Italian companies he believed could benefit the Israeli market.
Netanyahu's nearly two-hour long meeting with Meloni was held in Rome's Chigi Chapel, outside of which some 100 protestors rallied against the judicial overhaul.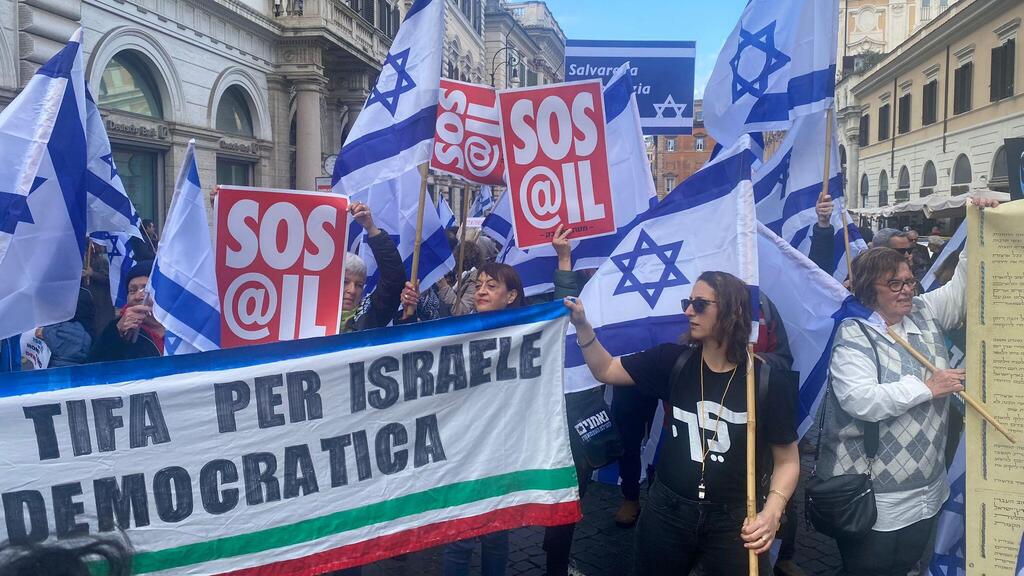 In the meeting between the two, Meloni didn't mention the ongoing protests against the overhaul, and was more concerned about the situation between Israel and the Palestinians.
Netanyahu, meanwhile, pressed Meloni to agree to move the Italian embassy from Tel Aviv to Jerusalem.
The prime minister is also working to persuade Hungarian Prime Minister Viktor Orban to move the embassy to Jerusalem. Sources say Netanyahu's chances of convincing Orban are high, and Italy is also likely approve the embassy's move to the capital.
Meloni and some of her government officials are expected to visit Israel in the summer for the first Italian state visit in a decade.