In what can be construed as an additional sign of U.S. support of Israel amid one of the most substantial wars in its history, the Pentagon announced on Sunday that the USS Florida, an Ohio-class cruise missile submarine, has arrived in the Middle East.
The 560-foot-long vessel is currently cruising the Suez Canal, between mainland Egypt and the Sinai Peninsula. It carries a payload of 4 × 21 in (533 mm) torpedo tubes and 154 × BGM-109 Tomahawks in 22 groups of seven. It made its operational debut in the downfall of former Libyan strongman Muammar Gaddafi back in 2011.
The Pentagon's message is widely perceived as a clear warning to Iran and its regional proxies to avoid the temptation to use this delicate time to open another active front in Israel's ongoing war with Hamas in Gaza.
The USS Gerald Ford
, the world's largest aircraft carrier, is already stationed in the Mediterranean waters close to Israel's northern border, and was very recently joined by the USS Dwight D. Eisenhower, a nuclear-powered aircraft carrier, alongside several other battleships that were instrumental in intercepting ballistic long-range missiles fired toward southern Israel all the way from Houthi-controlled Yemen.
In his Friday speech, Hezbollah chief Hassan Nasrallah mentioned their presence in the area, saying: "The US ships do not scare us. We're well prepared for those."
The United States possesses 18 nuclear-powered submarines from the Ohio class. A majority of these submarines, specifically 14, are equipped with Trident ballistic missiles that come with nuclear warheads. These submarines form a crucial part of the U.S.'s strategy for nuclear deterrence. The remaining four submarines in this class are equipped with Tomahawk cruise missiles, with one of them believed to have reached its designated area.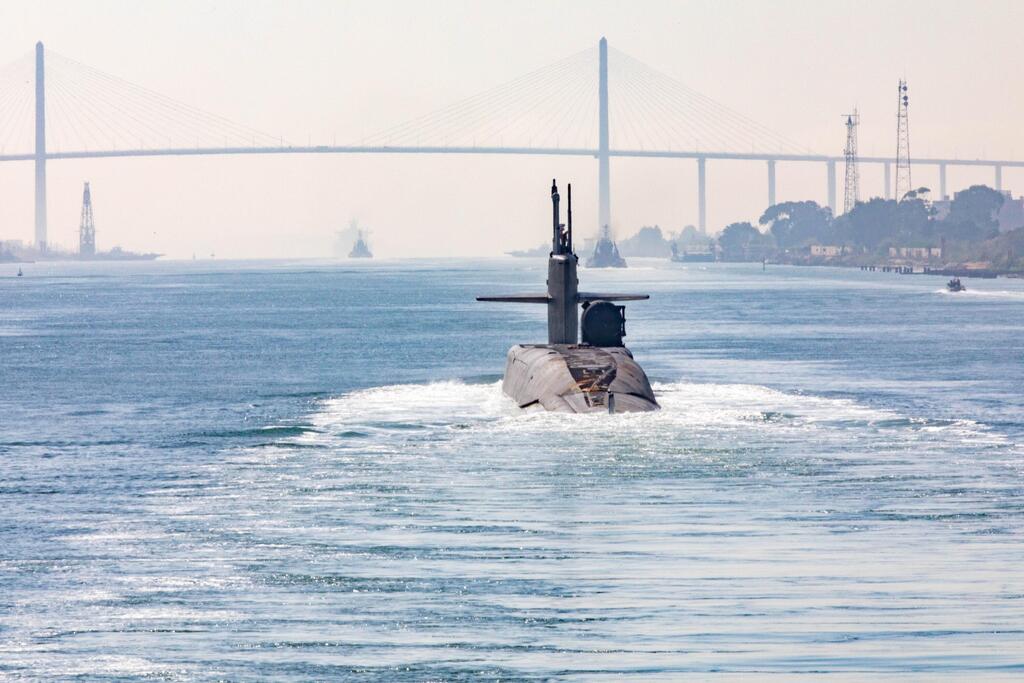 In terms of size within the American fleet, the Ohio class submarines are unparalleled, each weighing approximately 18,750 tons. This places them as the third heaviest in the world, surpassed only by two classes of submarines in the Russian navy: the Typhoon class (weighing 48,000 tons) and the Borei class (weighing 24,000 tons).
Barbara Starr, a former Pentagon correspondent for CNN, wrote on X: "It's not just that this type of submarine is there. It's that the US military announced one of its most secretive weapons assets is now in the region. It's as public as the message gets even with no specific location details."
With several of its bases already being subjected to random missile attacks from extremists, the US has made it a point to bolster its presence, including President Biden giving a direct order to attack pro-Iranian munition storage facilities in Syria. In Iraq, several US bases were attacked, prompting Secretary of State Antony Blinken to pay an unannounced visit during his Middle Eastern trip that began in Israel, continued with a meeting with President Abbas in the West Bank before jetting off to Jordan from there.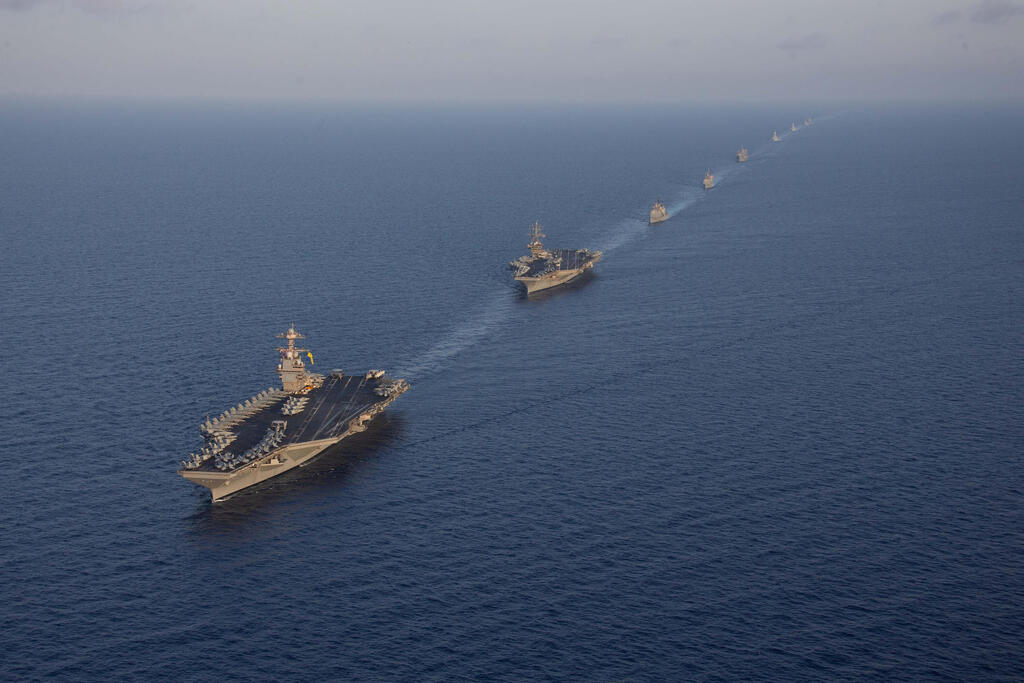 Concluding a meeting with Iraqi Prime Minister Mohammed Shia al-Sudani, Blinken said he has made it clear that attacks against US forces in Iraq and the Middle East are unacceptable. His visit to the Iraqi premier took place in the US embassy in Baghdad, lasting over an hour.
Among other issues, Blinken also referenced the pressure the Biden administration is exerting on Israel to allow for humanitarian pauses in Gaza, designed to facilitate a workable solution when it comes to the release of almost 250 hostages in Hamas's hands. Blinken said Israel's inquiries about how exactly the pauses would work, is a fair concern that is currently being addressed.
CIA director Bill Burns has also landed in Israel and held a meeting with Mossad chief Dadi Barnea. He's expected to meet Prime Minister Netanyahu and take part in a war cabinet meeting. After that, Burns will visit Egypt, Qatar and UAE to make an effort to secure a deal to release hostages from Gaza.