Two sisters in their 20s were killed and a their mother was in critical condition on Friday in a drive-by shooting attack on the West Bank. The father who was traveling separately was witness to the shooting.
Emergency teams said the car which was hit by bullets had lost control and crashed and hit another vehicle on the road.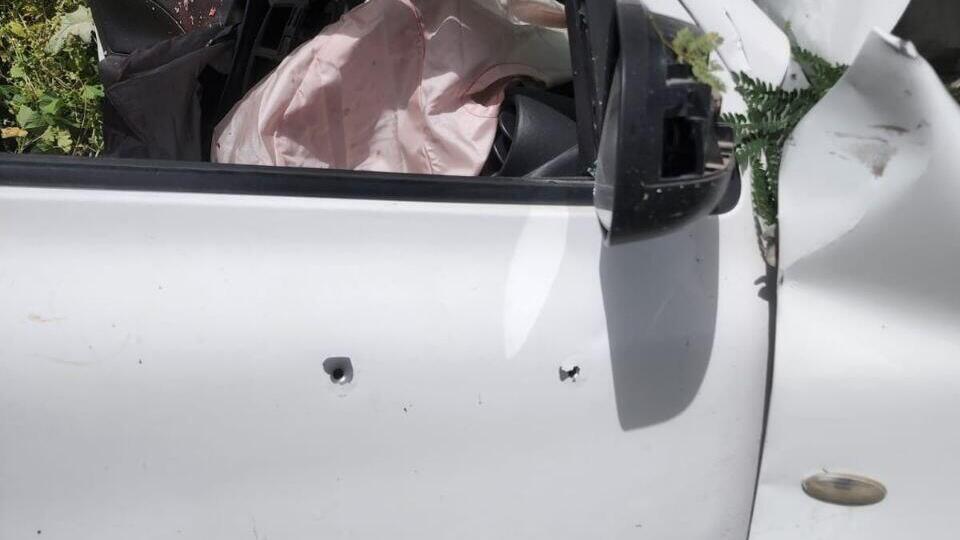 The IDF began a manhunt to apprehend the assailant's vehicle while Palestinian sources say the two terrorists escaped the scene and Defense Minister Yoav Galant convened a security meeting with military and security officials.
MDA paramedic Dennis Polkov said the young women were already dead when the emergency team arrived. "We pulled them out of the car but had to pronounce the dead and the third woman who was older, was suffering a multi-system failure and had to be given life-saving attention on the scene," he said. She was later taken by a military chopper to a hospital in Jerusalem.
The IDF confirmed the drive-by shooting was a terror attack and that its forces were in pursuit of the killers. Roadblocks have been set up in the area and the military was investigating whether the terrorists had driven towards Jerricho.
That area had been the scene of a number of
deadly attacks
in recent months after years of relative calm. American-Israeli Elan Ganeles, 26 was killed in a similar drive-by shooting attack in February.