Defense Minister Yoav Gallant on Monday revealed images of an Iranian airfield in Southern Lebanon, just 20 kilometers (12 miles) from Israel which he said was to be used for the purpose of terrorism.
Speaking at the Reichman University's International Institute for Counter-Terrorism, Gallant pointed to Iranian flags seen in the images and said the territory is Lebanese but the control of the airfield in in the hands of the Iranians.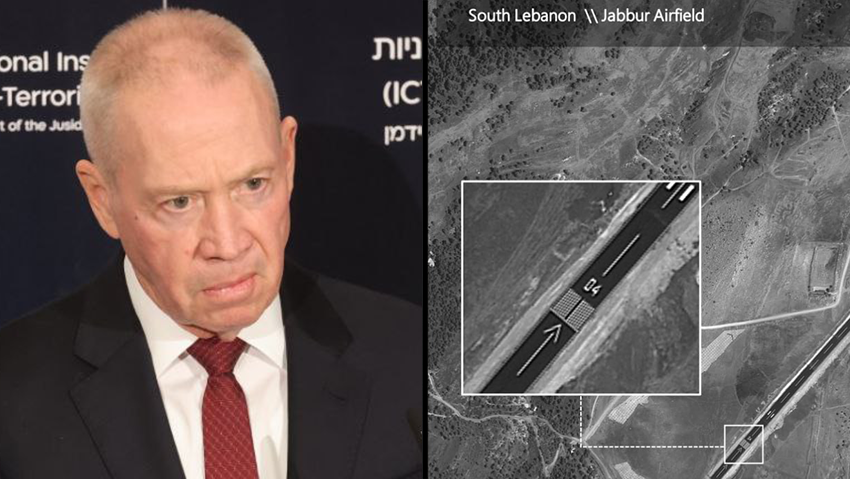 According to a non-Israeli source quoted by Reuters, the airport can accommodate large UAVs, some of which are equipped with Iranian-designed weaponry. The source said that aircraft taking off from the site can be used for both domestic and external operational activities.
During his speech, Gallant conveyed a stern message to Lebanon, stating, "If a clash occurs, we will not hesitate to employ the lethal power of the IDF. Hezbollah and Lebanon will pay a heavy and painful price," he said.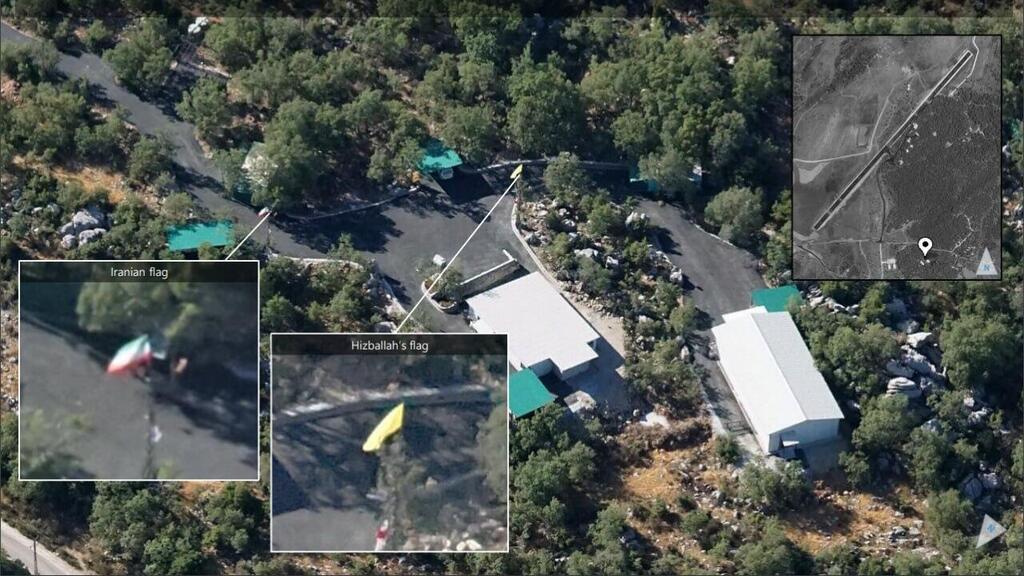 "Iran is currently the most significant threat to the State of Israel, regional stability, and the global order," Gallant said. "They are relentlessly pursuing military nuclear capabilities which are closer than ever before. Iran is engaging in a process of geographic and ideological dominance over regional states, promoting global terrorist acts, and attempting to undermine existing nations. Their goal is to create a war of attrition against Israel on all its borders," he said.
The defense minister added that Iran's efforts can be seen on the Iraq-Jordan border as well, using Shiite militias. "The ultimate goal is to create another front against Israel, along the Jordanian border, extending from Eilat to the Sea of Galilee," he said. "Iran is also behind the wave of terrorism in Judea and Samaria: funding, weaponry, and direction, with the aim of sowing destruction and terror against the State of Israel and its citizens. As the Defense Minister, I assert that Israel has the strength and capability to defend itself with its own forces and prevent Iran or any other enemy from realizing its schemes."