Shooting attack near a shopping center in Ma'ale Adumim: Six people were injured Tuesday afternoon in an attack in the city located east of Jerusalem.
The condition of two of the injured individuals is critical, and they are receiving treatment at the Shaare Zedek Medical Center in Jerusalem, along with another mildly injured individual. The Hadassah Mount Scopus Hospital in Jerusalem is treating three additional victims - a 14-year-old boy, a 25-year-old man, and a 30-year-old man.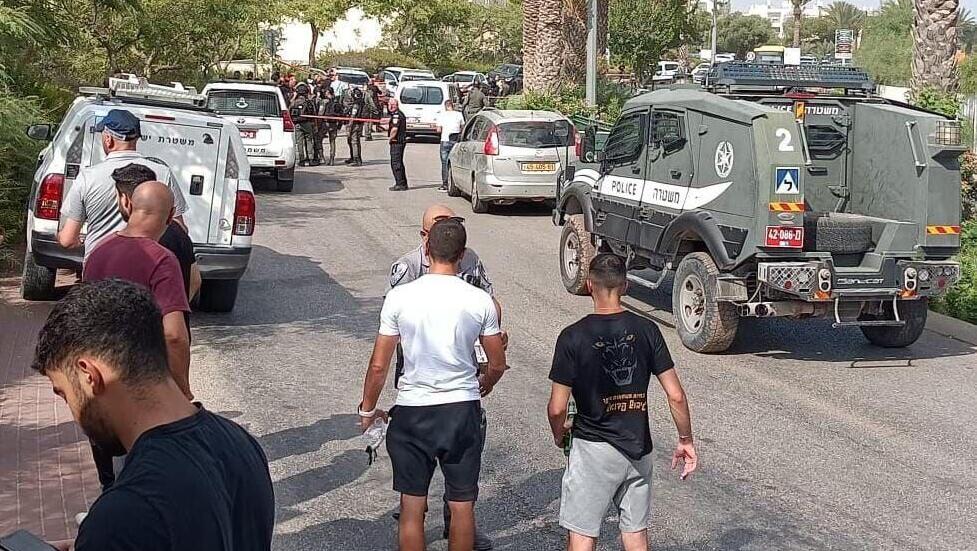 The police reported that the terrorist, Muhannad al-Mizra, 20, who worked at the community center in Ma'ale Adumim, was neutralized by a Border Police combat soldier who was on his way to a barber shop in the area. In the statement, it was reported that "the terrorist began shooting at the officer who quickly responded and neutralized the terrorist."
After taking down the terrorist, security forces are still scanning the area to rule out the presence of any other terrorists, and the exit from Ma'ale Adumim was closed.
The terrorist first fired towards the "Burger's Bar" branch in the shopping center, then continued to other shops, and attempted to escape to the parallel street through alleys - until he was shot down.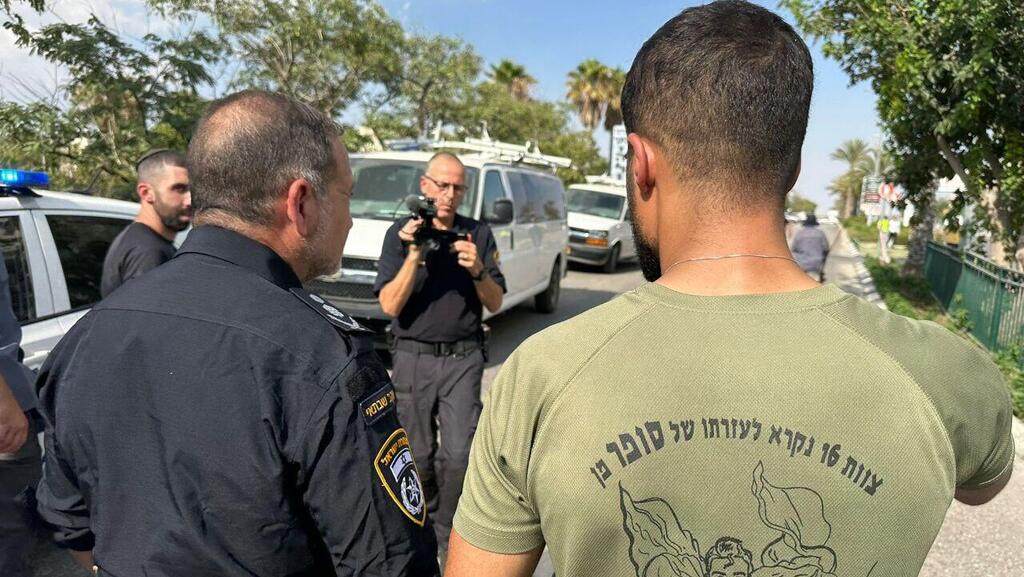 A shop owner nearby, who witnessed the shooting, said: "I saw the terrorist running with a gun, they took him down. He was dressed in a neon yellow vest, like a municipality worker."
During the incident, which is currently still classified as a suspected terror attack, Prime Minister Benjamin Netanyahu, Defense Minister Yoav Gallant, and Chief of Staff Aviv Kohavi were in a situation assessment at the IDF's Central Command, which was scheduled in advance.
One of the MDA paramedics who treated some of the injured, said, "When we arrived at the scene, we saw two men, aged 29 and 27, fully conscious and with gunshot wounds to their legs near the shopping center. We provided them with initial medical treatment, including stopping bleeding and bandaging, and they were evacuated in moderate and stable condition to the hospital. At the same time, we received additional reports of two more injured individuals at a nearby location. Additional MDA teams that also arrived at the scene provided them with medical treatment and evacuated a 40-year-old man in critical condition and a 28-year-old man in moderate condition to the hospital."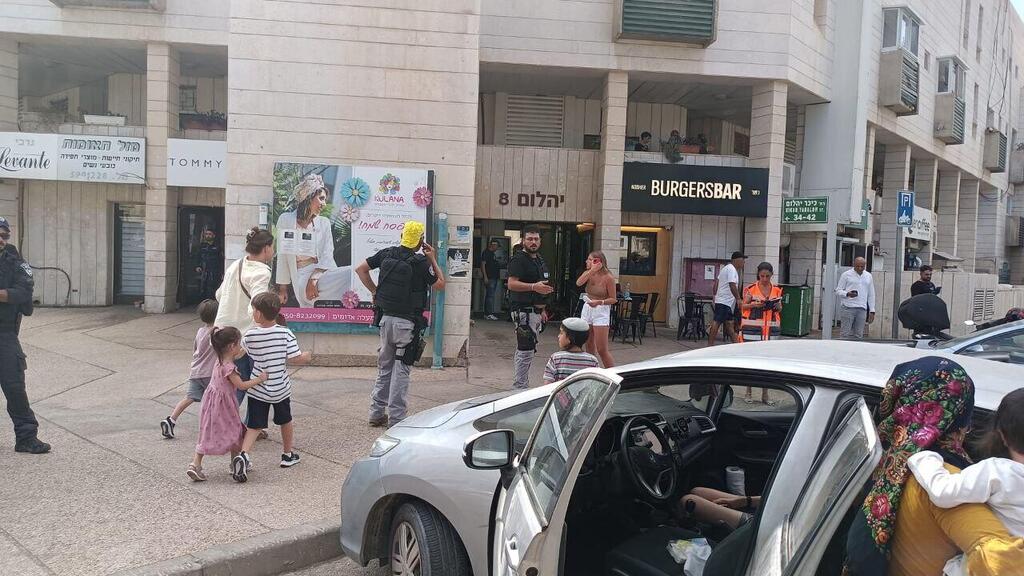 Hamas praised the attack, and the organization's spokesman called it "a heroic shooting operation in Ma'ale Adumim near the occupied city of Jerusalem." According to him, it was "in defense of the Al-Aqsa Mosque and in response to settler incursions and holding Talmudic ceremonies in its yards. The revolutionary fighters and resistance fighters will not cease defending our land and holy sites, and in order to thwart the settlers' plan to build the so-called Temple on the ruins of the Al-Aqsa Mosque."
First published: 16:15, 08.01.23