At least seven Israelis were in custody on Friday in Ukraine. They were on their way to Uman for the annual pilgrimage to the grave of the Rabbi Nachman of Breslov. Three were involved in a fatal car accident near Vinnytsia, that resulted in the death of a Ukrainian woman and the others were picked up for drug violations. As of Thursday, 36,350 Israelis crossed the border into Ukraine for the pilgrimage.
Despite issuing a travel warning to Ukraine, the government decided earlier in the week, to allot NIS 4 million (nearly one million dollars) to provide assistance to those who decide to make the journey and improve conditions at the site of the grave of a Hasidic leader. But many who have set on the journey complained of harsh conditions at the border crossings including extended waiting times.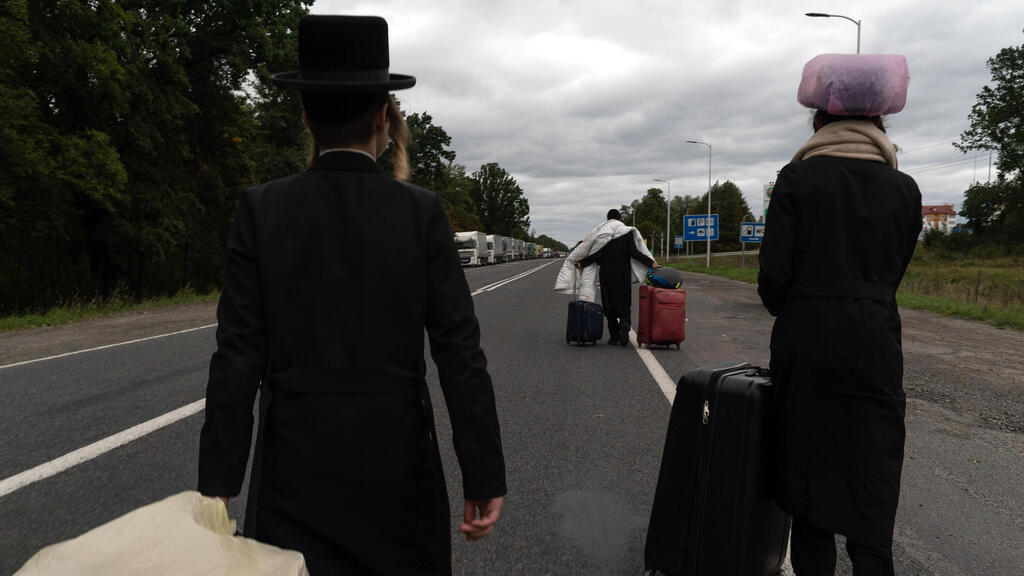 "We were already delighted, thinking that the government had done everything to ensure our safe and pleasant journey, but it didn't happen, Sharon Yosef, told Ynet. "Some people have been at the border since Monday or Tuesday, and it's just incomprehensible. Some of them are with small children," he said.
"The situation at the border is terrible, a catastrophe. The Ukrainians are doing it deliberately; they told the Jews in these words: 'Jews are last.' Buses of non-Jews keep advancing all the time, while dozens of Jewish buses stand outside the gate. There's no greater shame than this; they charge a fee equivalent to a flight to Paris with a rented car and a personal assistant. Since the state intervened, we haven't seen such mistreatment. It's not a matter of capacity; it won't confuse common sense."
Yosef said he saw no reason for the difficulties at the border because other than the pilgrims, there were no crowds wishing to enter Ukraine. "We've been traveling to Uman for years, and we've never encountered such a situation. Where are the Israeli representatives we've heard about? Where is what they promised? There were sandwiches, coffee, and tea, and we appreciate that, but every half an hour we are stopped, and there's no justified reason for it."
Do the Ukrainians stop you? What do they want?
"I wish we knew. It seems like someone is intentionally trying to delay us; I have no idea why. They told us that they found some drugs and such, I believe there might be one or two cases, but that's not the reason because we've seen whole buses arriving and being detained for no apparent reason."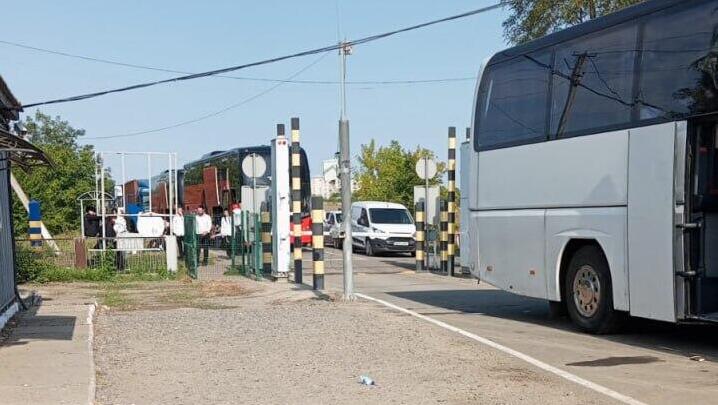 How many people are stuck there?
"When we were at its peak, it looked like an endless line of people. I've already reached Uman, so I don't know what's happening at the borders now, but it looked like thousands. There's no pressure at the border, and how long does it take to check a bus? Half an hour? A quarter of an hour? If we're exaggerating. Here, they are detained for two to three hours."
What is the responsibility of the Israeli government in your view?
"I'm not angry at anyone; I'm just saying it's a shame that in the year 2023, we find ourselves in such a situation where thousands of Hasidim are traveling, and the government knows about it. They say there's coordination, and I believe they've made efforts, but in practice, there are no results. I'm not angry at anyone, just puzzled: how does this happen? Thousands of people, and no one pays attention to them. I understand there are contacts between Israeli diplomats and Ukrainians, but these things need to be sorted out. It's not 200-100 people; this needs to be addressed."