Fourteen Republican senators have written a letter to President Biden and Secretary Blinken, expressing their concerns over the existing policy that prohibits the funding of university institutions located beyond the green line. In the letter, the senators issue a warning, stating that unless the policy is revised promptly, they intend to take action that could impact the confirmation process of new administration appointments.
The senators have accused the Biden administration of implementing an "antisemitic boycott of Israel" due to its decision to end U.S. taxpayer support for scientific and technological cooperation with Israeli institutions in the West Bank, East Jerusalem, and Golan Heights. They have threatened to impede the confirmation process for President Biden's nominees if the administration does not change its policy towards Israel.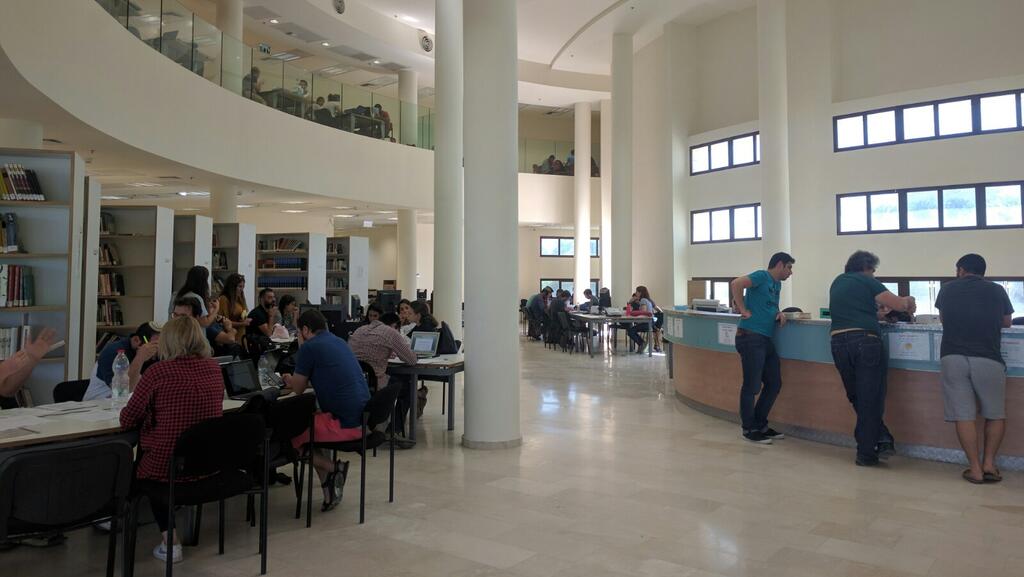 Led by Senator Ted Cruz (R-TX), the senators plan to send a letter, obtained by Ynet, emphasizing their discontent and stating that continued differentiation between territories controlled by Israel before and after June 1967 will damage their relationship with the Department of State. They find it problematic that State Department officials publicly express support for the U.S.-Israel relationship while pursuing policies that undermine it privately.
The senators argue that the guidance issued by the Department of State imposes territorial restrictions on U.S. scientific research aid to Israel, violating previous bilateral agreements that were rescinded in 2020 due to their discriminatory nature. They highlight the International Holocaust Remembrance Alliance's definition of antisemitism, claiming that the guidance demonstrates a double standard targeting Israel or Israeli Jews.
Expressing concerns about the potential consequences of the guidance, the senators claim that it undermines the critical partnership between the U.S. and Israel, particularly in areas like defense and medicine. They contend that the guidance compromises the neutral and objective criteria required by law and charters for evaluating grants, potentially placing organizations in a position where they may have to act illegally and jeopardizing funding for important research.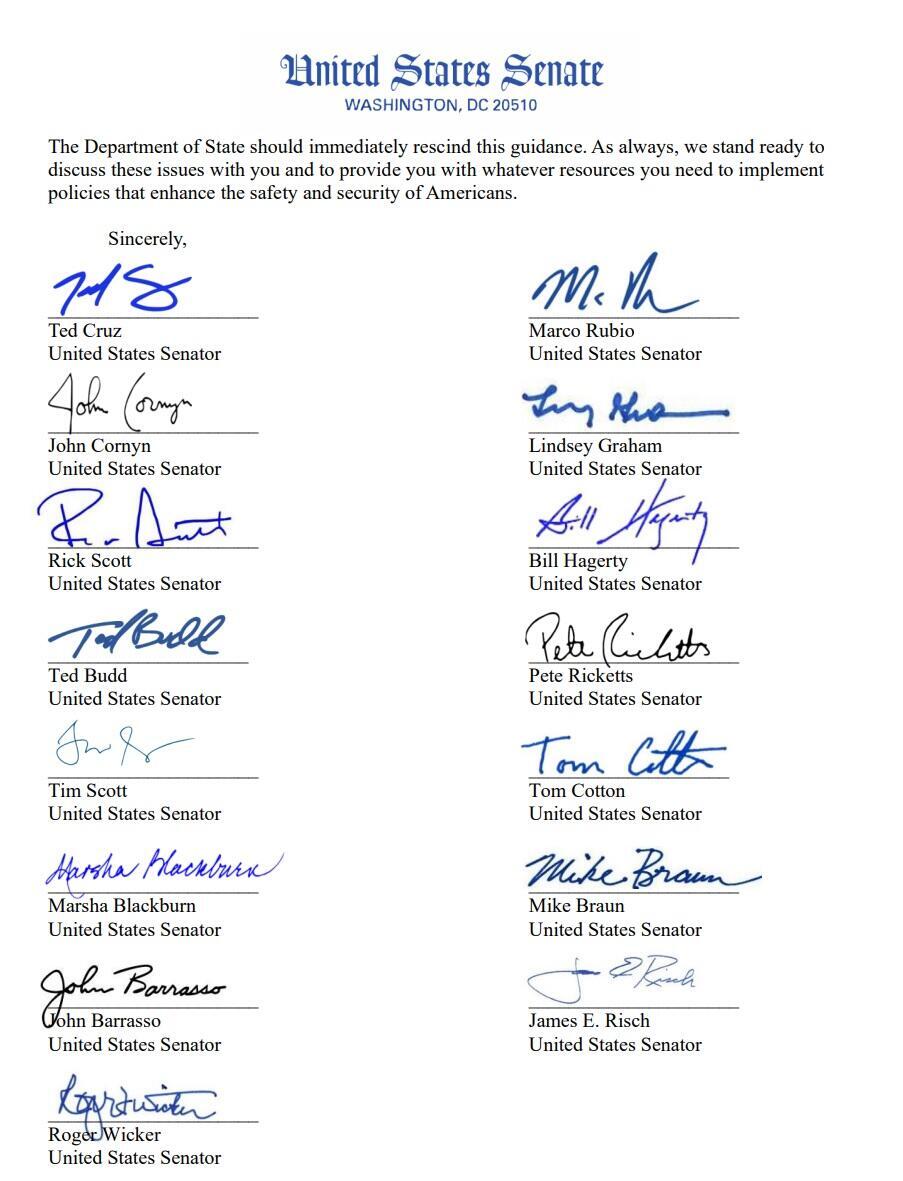 Senator Cruz and other signatories stress the urgency of their letter, warning that the confirmation process for administration nominees may face obstacles if their concerns are not addressed.
The Biden administration has yet to respond to the letter, leaving uncertainty regarding the future of U.S.-Israel relations and the confirmation of administration nominees. (
to read the full letter click here
)