Israeli Philanthropist Batia Ofer, who today is one of the most prominent UK-based philanthropists along with her husband Idan Ofer, harnesses the power of art to give back to communities in need, including critically ill children. Recently, she and her husband, Idan Ofer, were named by Art News, one of the most respected art magazines in the world, as two of the 200 most important art collectors in the world. Yet for Ofer, the potential of art is far greater than what may initially meet the eye, and she has a number of charitable projects which seek to use art to bridge gaps in society.
Most recently, Ofer made a splash when she and her husband launched an initiative to make the exhibitions at the Royal Academy of Arts in London accessible to young people by subsidizing a new 25 & Under ticketing scheme which provides half-priced tickets for all visitors aged 16-25. The effort was announced in a special event held at the Royal Academy in Batia's honor, during International Women's Day last March.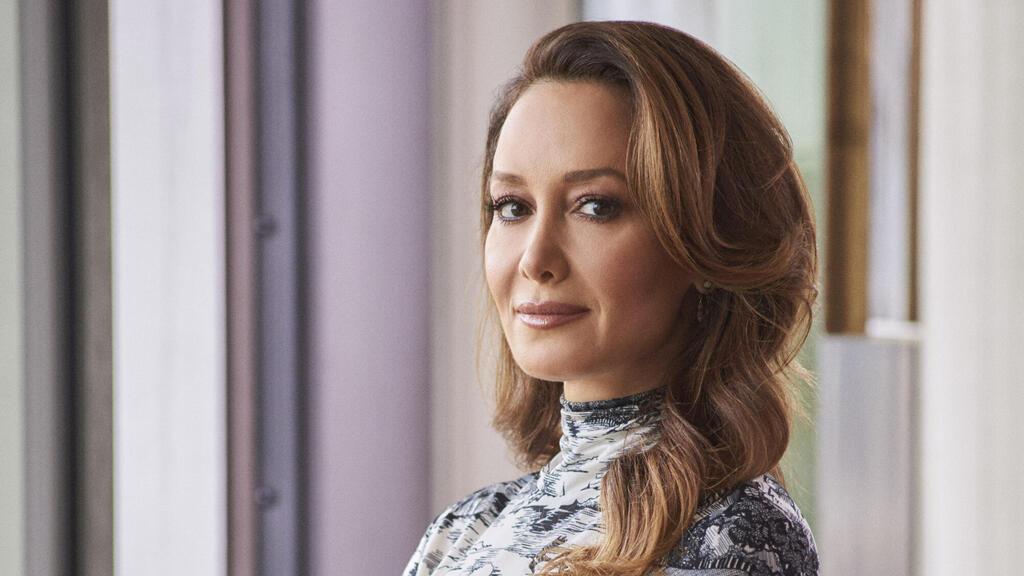 On the new initiative, Ofer, who is also a trustee at the Royal Academy, stated, "I am delighted to be able to support the Royal Academy's new 25 & Under scheme. I'm passionate about art and I'm passionate about supporting young people's access to galleries and museums. I hope this scheme will enable a younger audience to see the world-class exhibitions at the Royal Academy."
In 2017, Ofer also founded the Art of Wishes organization, after working with the Wishes Foundation in Israel where she served as the president. The idea came from a tragic personal story, which she turned into a beautiful initiative.
"My personal loss is what initially inspired me to found 'Art of Wishes'. Shortly after my sister Sharon passed, I attended a 'Make-A-Wish' event that I found particularly moving. A young boy, who was incidentally the same age as my daughter at the time, asked for a laptop and I felt compelled to grant his wish. Moreover, I started contemplating ways in which I might be able to harness the global arts community to raise funds for the same impactful cause," Ofer said.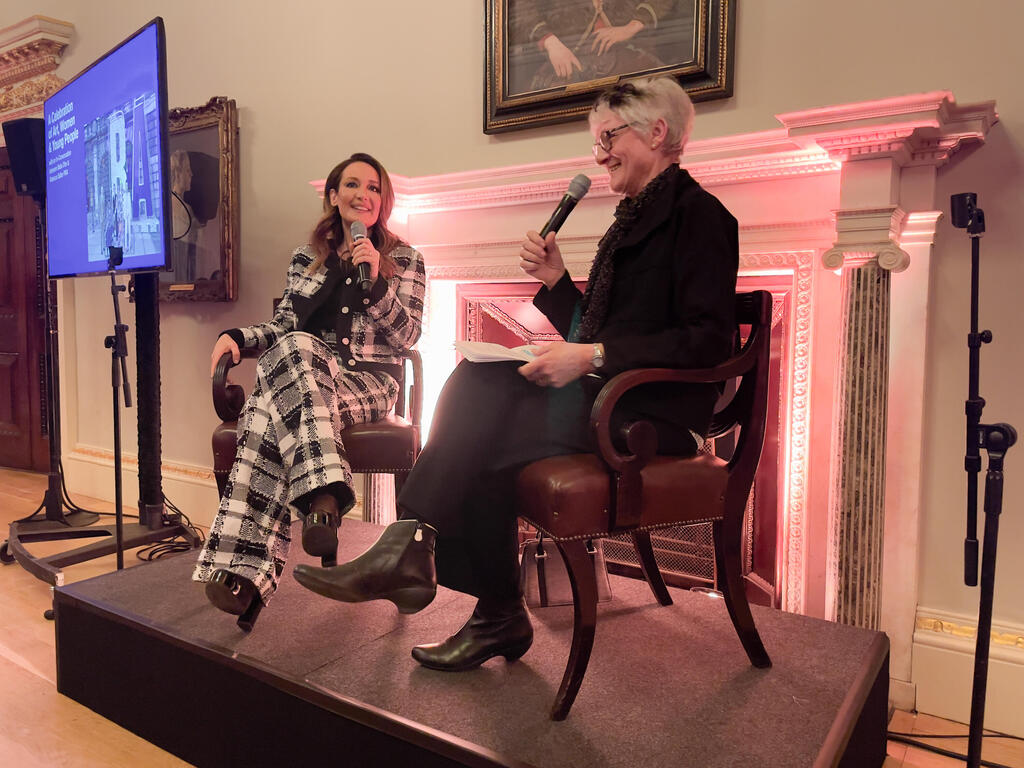 Art of Wishes benefits the Make-A-Wish UK Foundation and holds an annual gala to unite the art community for the purpose of granting wishes to children with life-threatening illnesses. The Galas, which raise millions of dollars for children in need, have included works from artists such as Tracey Emin, Jenny Saville and Georg Baselitz in the past, all of whom donated works for the Gala's auction. To date, over 4,000 wishes have been granted as a result of the Art of Wishes.
Ofer's philanthropic efforts also include a number of social causes, including in Israel, and she herself has been outspoken on the issue of antisemitism and illegitimate criticism of Israel – particularly in the arts. In 2018, she made headlines when she called out world-renowned graffiti artist
Banksy
for his positions that she said emboldened antisemitism.
Ofer's work is also heavily focused on mending social divides across cultures, faiths, and backgrounds. "
Tzedakah
and
tikkun olam
values are central to my philosophy on life and work," she said, speaking about her activities.
As Israel, and the world, face increasing polarization and turmoil, Ofer stated that "the current political climate has reinforced my dedication to the causes I support and further strengthened my belief in the urgency and importance of my mission."
Together with her husband, Ofer runs the Idan and Batia Ofer Family Foundation which "supports a range of causes across issues of health, inequality, education and culture in the UK, USA, and Israel." The foundation's projects include a substantial gift to the Harvard Kennedy School, granting yearly scholarships to Israeli and Palestinian students in Israel, and funding the new Art Wing at Bezalel Academy of Arts and Design.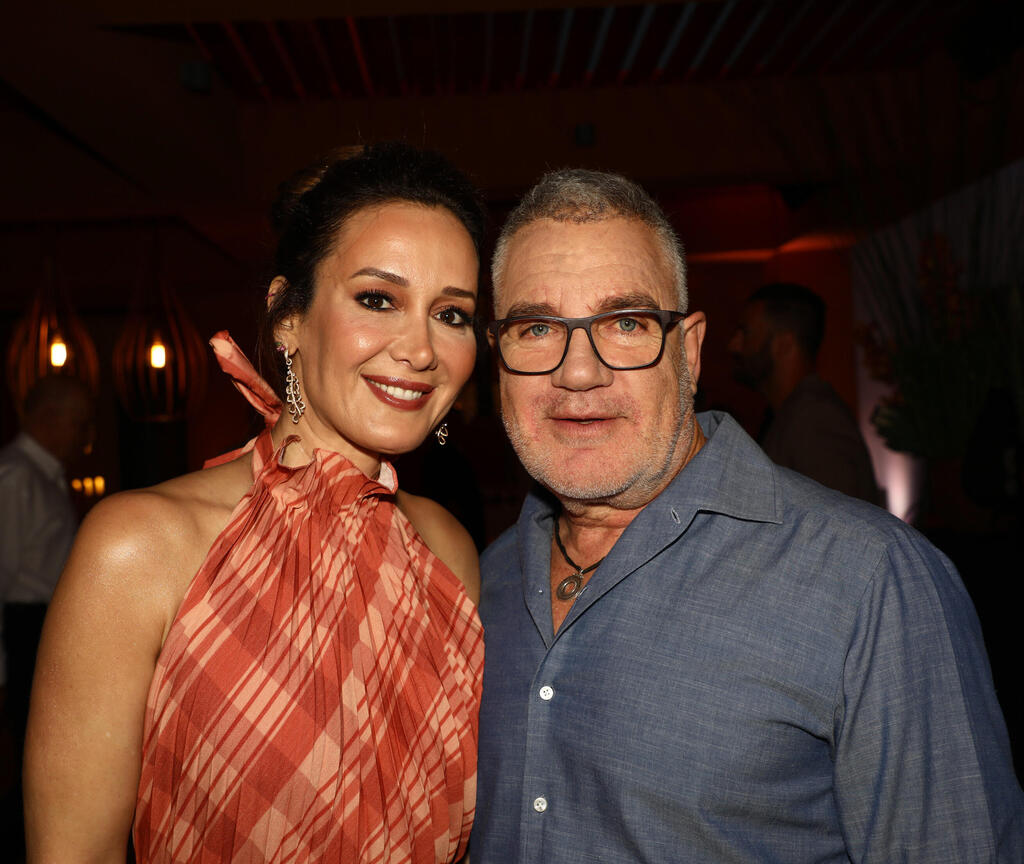 The foundation also took action to assist Ukrainians impacted by the war in the last year. "Following the atrocities in Ukraine, we relocated 600 refugees to Varna, Bulgaria, where we continue to provide housing, education, and sustenance to those impacted by the war," she said.
Whether through the family foundation or the Art of Wishes, Ofer sees art as a tool for
tikkun olam
in a variety of ways: "Art serves as a powerful medium for shedding light on social issues and mobilizing change. Through expression, artists give a voice to the socially and politically disenfranchised and as such, have an important role in society. It's no coincidence that a significant number of artworks showcased at our Art of Wishes auctions are by artists from minority communities and address issues pertaining to racism and bigotry," she said.
"An example would be Rashid Johnson's 'Untitled Anxious Red', which captures turmoil in the US after the
murder of George Floyd
and the anxiety of the pandemic. Showcasing these works to an audience that brings together individuals from all facets of society is fundamental in our approach," added Batia.
Whether through the Art of Wishes for the Batia and Idan Ofer Family Foundation, there is no question that thousands of lives have been changed by the vision and ongoing
philanthropic
efforts of Batia Ofer.