Police officers who raided the home of a fashion brand owner in Shefa-Amr Tuesday witnessed an unusual sight: NIS 35,000 worth of banknotes flying out of a window into the courtyard.
The police arrived at the home to investigate the brand's owners, who are suspected of committing tax fraud to the tune of NIS 11 million.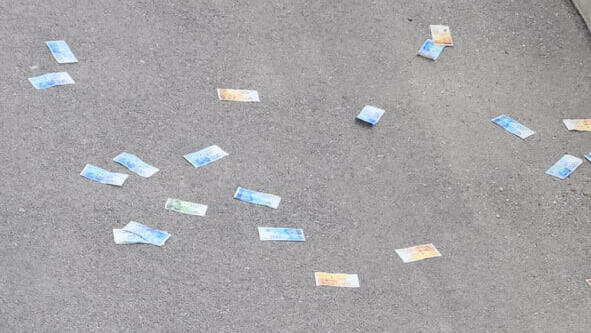 After arriving at the suspect's home in Shefa-Amr, the officers were denied entry. Shortly after, they witnessed 50, 100 and 200 shekel bills flying out of the apartment's window.
After concluding their operation, police uncovered evidence suggesting the owners had been running their business poorly while engaging in substantial tax fraud. Furthermore, a sports car owned by the business proprietors was seized.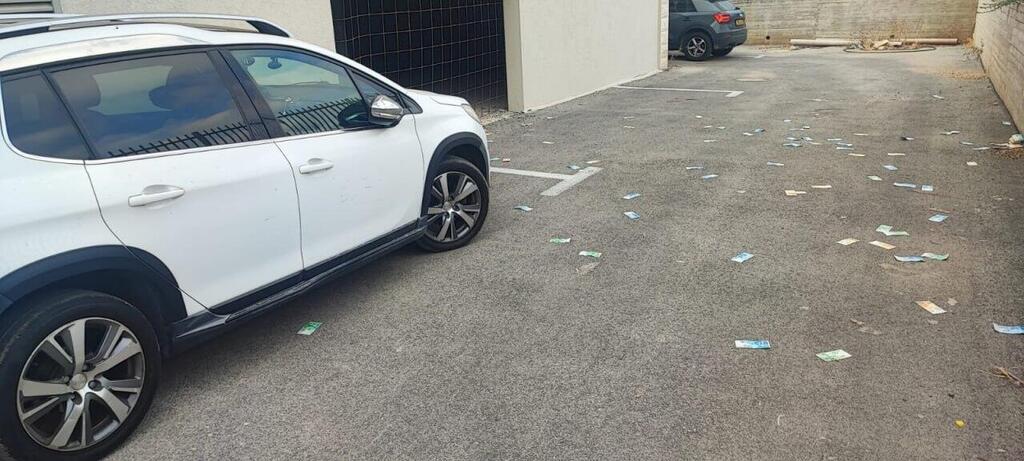 Last week, the police investigated another business in Shefa-Amr, where NIS 2.65 million were found before being laundered. The business is suspected to have been the center of a money laundering operation for funds acquired via various criminal activities by several criminal gangs in the city.
During the raid on the business, owned by a 48-year-old resident of Shefa-Amr suspected of involvement with a local crime syndicate operating in northern Israel, officers located a safe where millions in cash were stashed, alongside a large amount of foreign currency.