In a groundbreaking decision, the American Anthropological Association (AAA) has voted to impose an academic boycott on Israeli academic institutions, referring to Israeli "apartheid" and violation of Palestinian rights "as stipulated in international law." The AAA's boycott resolution decision passed with a 71% majority, representing over 12,000 members, and signals the largest organization advocating such a boycott of Israel.
As part of the resolution, the executive board has approved a series of actions aligned with the association's core values and mission, which will prohibit Israeli academic institutions from being listed in AAA's published materials, advertising in AAA publications, using AAA conference facilities for job interviews, participating in joint conferences or events with AAA, and republishing articles from AAA publications in journals and publications owned by Israeli institutions.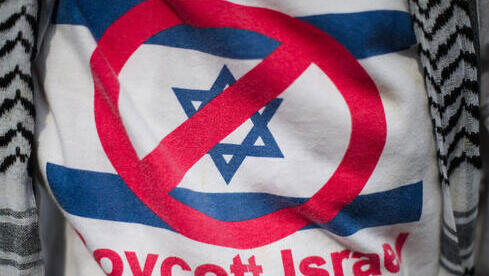 The boycott will be lifted only when "experts determine that Israeli academic institutions have substantially stopped violating Palestinian rights in line with international law," according to the resolution.
The AAA's academic boycott applies solely to the association itself in terms of refraining from formal collaborations with Israeli academic institutions. Individual scholars and students affiliated with these institutions are not affected by the boycott. The boycott will not prevent individuals affiliated with Israeli academic institutions from attending AAA conferences, registering for events, or publishing in AAA journals. Israeli university libraries will also be allowed to subscribe to AAA journals.
Association President Ramona Pérez said she hopes this decision "will contribute to raising critical awareness of the dynamics of peace and conflict in the region, draw attention to the disproportionate suffering of the Palestinian people as a result of the 'occupation' and what can be done about it, and expand the space for dialogue on these sensitive and important human rights and academic freedom issues."
While supporters believe the boycott will raise awareness about Palestinian rights, critics worry about its impact on intellectual exchange and the sense of inclusion for Jewish and Zionist scholars. There is significant concern among scholars in Israel that this move may trigger a widespread global academic boycott of the country.
In April, the Israeli Anthropological Association told the AAA that boycotting Israeli schools would be "counterproductive, particularly when Israeli academic institutions are actively leading the fight to uphold democracy and equal rights for all citizens amid a challenging right-wing Israeli government."
The Academic Engagement Network (AEN) expressed deep dismay, arguing that the boycott will negatively impact individuals and academic freedom. AEN's Executive Director Miriam Elman criticized the resolution for mandating a singular perspective on the Israeli-Palestinian conflict, leading to division among members.
"Supporters of the resolution continued to push the absurd claim that its application is limited to 'institutions' – as if it's possible to boycott universities and colleges without harming the actual people who work and study in them", she said.