Some 400 settlers rioted and clashed with Palestinians in the West Bank town of Huwara on Sunday after two brothers from a nearby settlement were
shot dead
there by a terrorist earlier in the day.
The settlers set some 15 homes and 30 cars on fire in what appeared to be a coordinated act of revenge with calls to like-minded residents of West Bank settlements to join protests in the town, according to reports on Israeli media.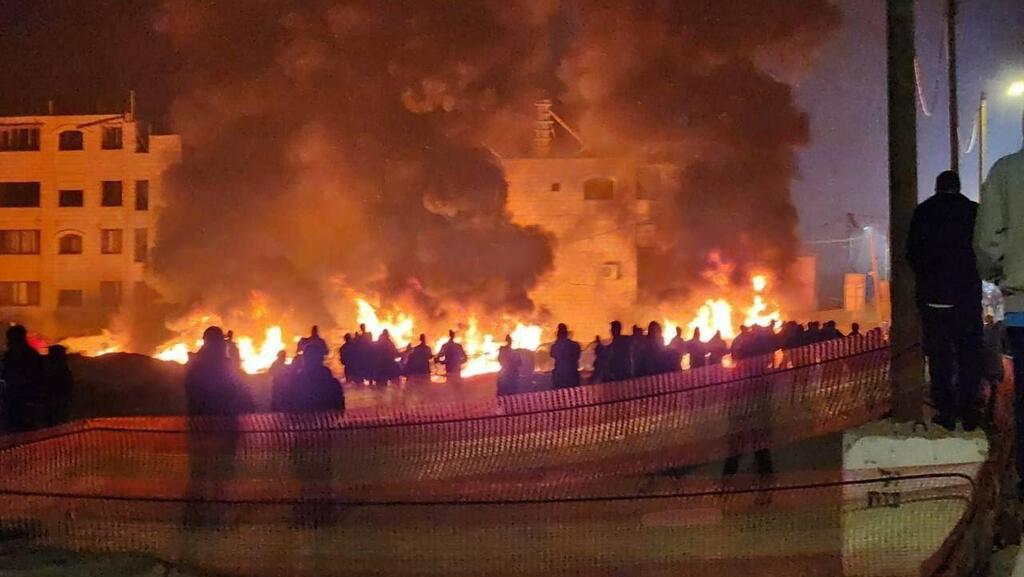 In six of the houses, families had to be evacuated with the help of Israeli security forces.
Meanwhile, calls were heard from local mosques calling for Palestinians to come out and confront the rioting settlers, some of whom threw stones at Palestinian cars including a fire engine, and prevented firefighting teams from extinguishing the flames.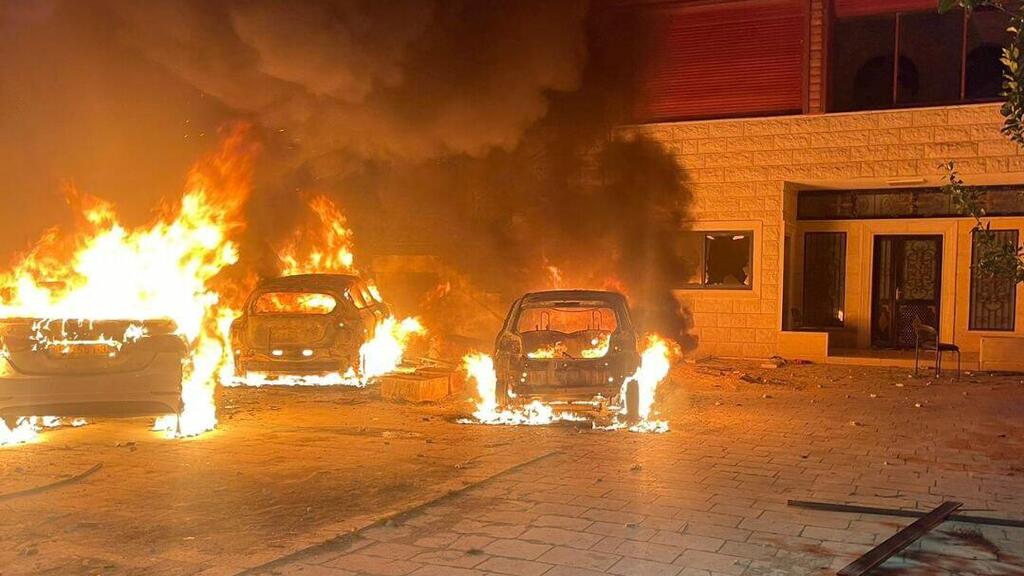 According to Palestinian health officials, at least 100 Palestinians were hurt many from asphyxiation caused by smoke inhalation and at least one man who stabbed and another was hit in the face with metal bars. The IDF reported that 3 of the settlers were hurt as well.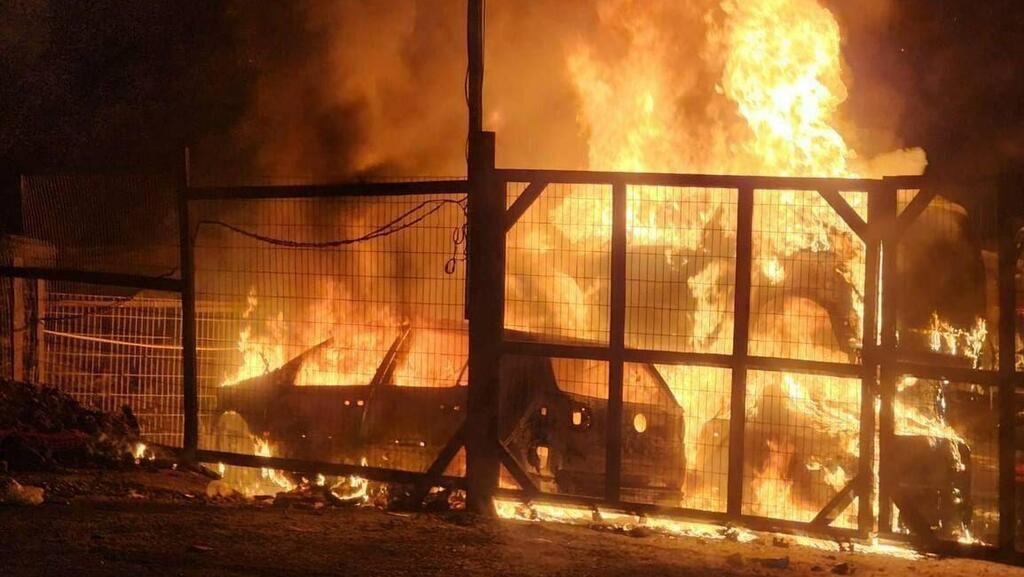 The Palestinians also reported one death in the village of Za'atara near Ramallah as acts of violence from settlers were reported there and in other locations in the West Bank. According to some unconfirmed reports Palestinians set a Jewish shrine in Nablus on fire as well.
The deputy mayor of the Samaria Regional Council said in a tweet that Huwara should be wiped off the face of the earth. "No more talk of suspending settlement construction. We must return the deterrence immediately, with no mercy," he said. His tweet was liked by Finance Minister Bezalel Smotrich.
Forces attempted to separate the feuding sides in Huwara and restore order and Prime Minister Benjamin Netanyahu appealed for calm.
"I ask that even when the blood boils, not to take the law into your own hands," he said in a video posted on social media. "let the security forces do their job and I remind you they took out dozens of terrorists in recent weeks and prevented dozens of attacks. Let them complete their chase and together we will triumph over terror," he said.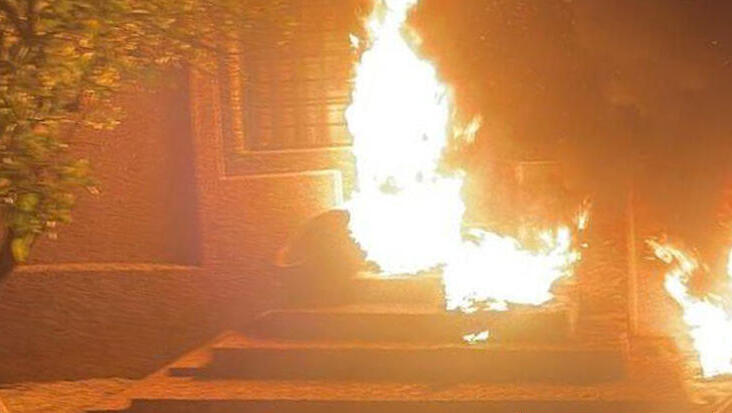 President Issac Herzog denounced the rioters and said that was not the Israeli way.
"Taking the law into one's own hands, rioting, and committing violence against innocents is not our way, and I express my forceful condemnation. We must allow the IDF, police, and security forces to apprehend the despicable terrorist and restore order immediately," the president said.
Defense Minister Yoav Galant said the settlers were endangering civilians and impeding the forces who were in pursuit of the terrorists. A battalion of reservist soldiers was brought into the town to attempt to regain control.
Finance Minister Bezalel Smotrich, himself a settler finally appealed as well to the rioters and asked that they allow the military to fulfill its mission to apprehend the terrorists. "My brothers," he said. "The pain is great and we are working hard to respond to terror in a real way both militarily and in further settlements. But taking the law into your own hands and causing anarchy is dangerous and could spin out of control and cost human lives. let the government take action and let the military win," he said on social media.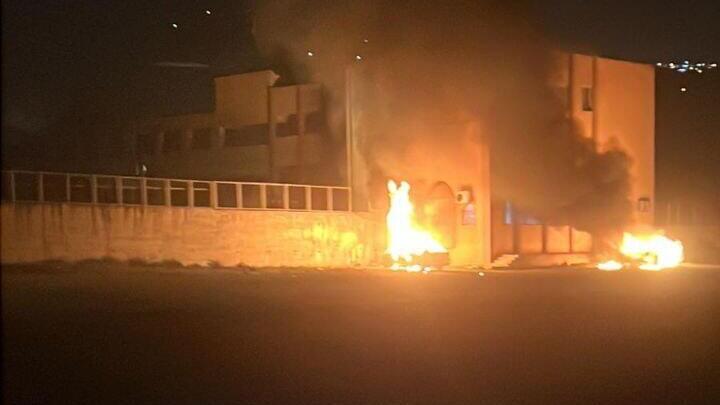 Opposition leader Yair Lapid said, "Smotrich's West Bank militia was on a rampage." "They set out to burn Huwara in order to block agreements reached with the Palestinians in Jordan," he said.
Former Defense Minister Benny Gantz condemned minister Smotrich and Ben-Gvir for failing immediately to call on the settlers to end their violent attacks.
"It is inconceivable that the IDF is compelled to deal with the rioting settlers instead of pursuing the terrorists," he said.
The Palestinian Authority said they condemned the settlers' terror. "meant to foil international efforts to end the current West Bank crisis. We hold the Israeli government responsible for this act of terror," the PA said.
Hamas in Gaza said in a statement that the strip's residents were enraged by the settlers' attacks in Huwara blaming the "fascist, Nazi regime, in Israel."
Palestinians there were gathering along the border fence in preparation for what they called a night of harassment by Israeli force. They began burning tires.
Calls on Palestinian social media urged people to protest starting at 11 pm at flashpoints along the West Bank.
Meanwhile, another group of settlers entered the area of Eviatar, where they attempted to set up an outpost and Yeshiva last year, claiming they will now settle there. Border Police forces were attempting to remove them from the contested site.
The brothers were killed after being shot point blank by a Palestinian who approached their car as it made its way slowly through the town in heavy traffic.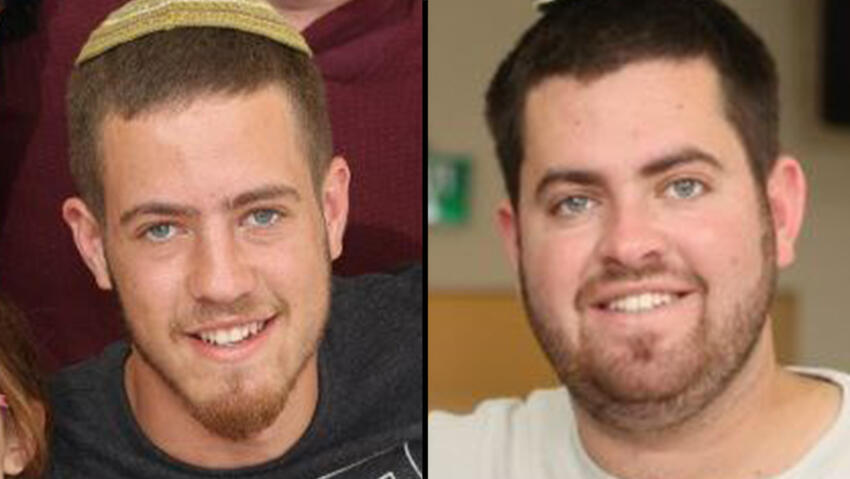 The assailant was still at large, and a manhunt was launched to apprehend him.
At the same time, Israeli officials participated in a
special meeting
convened to de-escalate the level of violence ahead of the Muslim holy month of Ramadan, in Jordan's southern city of Aqaba.
In a statement released after the meeting, the Jordanian government said Israel had agreed not to advance further settlement construction for a period of four months. But Israeli ministers of finance and national security said no such agreement was binding to them. Netanyahu also said no change was agreed to Israel's policies, despite statements from the White House to the contrary.