Palestinian President Mahmoud Abbas said Hitler's battle with the Jews was not because of Antisemitism. "It was because of their actions as money lenders," he was heard telling the Fatah party's Revolutionary Council last month. A recording of his comments was revealed on Wednesday. He also claimed American Jews were forced by Israel to immigrate, although they did not want to.
"They say that Hitler killed the Jews because they were Jews and that Europe hated the Jews because they were Jews. Not true. It was clearly explained that (the Europeans) fought (the Jews) because of their social role, and not their religion," Abbas said.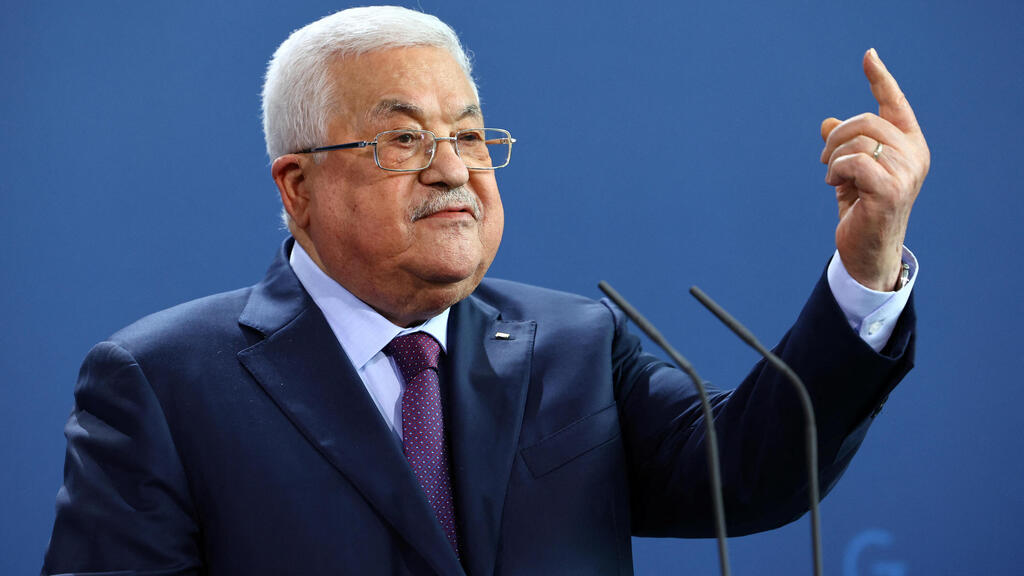 His comments drew condemnation in Israel and abroad. Yad Vashem issued a statement calling his words the worst Holocaust denialism expressed by any leader. "The agreement with which his speech was accepted by participants in the conference, is no less grave. Such statements cannot be allowed to be accepted without reproach."
Israel's ambassador to Germany Ron Posor said Abbas's repeated antisemitic speech was horrifying. "There must be strong action taken against the incitement that starts in antisemitic school books and ends in genocide," he said.
Israel's UN envoy Gilad Erdan said in a post on X, formally Twitter that Abbas had shown the true face of the Palestinian leadership. " While he spreads this pure antisemitism he also pays Palestinian terrorists for murdering Israelis and publicly commends Palestinian terrorism. The world must wake up and hold Abbas and his Palestinian Authority accountable for the hatred they spew and the ensuing bloodshed it causes. There must be zero tolerance for Palestinian incitement and terror!"
This was not the first time the Palestinian leader made antisemitic comments. On a visit to Berlin last year, he accused Israel of carrying out "50 Holocausts against Palestinians." In 2018 he repeated his conspiracy theory that Europeans were not opposed to the Jews only because of religion but also because of their social activities and their dealings in money lending, interest rates and banks and on repeated occasions claimed Hitler offered Jews money to migrate from Europe to Palestine. "He wanted the Jewish nation there to be of use to him.
But in 2010 in a meeting with leaders of the American Jewish community, Abbas said he recognized the horrors of the Holocaust and would send Palestinian officials to visit remembrance ceremonies in order to embed the knowledge of the Holocaust in Palestinian society and in 2014, he said the Holocaust was "the most despicable crime against humanity, ever perpetrated." His statement was released to the media in Arabic, making him the first Palestinian leader to make such an unequivocal comment on the Holocaust.