A man in his 50s was seriously wounded on Wednesday and a 17-year-old tourist suffered slight injuries in a stabbing attack at the Jaffa Gate to the Old City of Jerusalem. The injured were transported to city hospitals, after Police Commissioner Kobi Shabtai who happened to be nearby, assisted in administering emergency care.
The assailant, a 17-year-old youth yielding from East Jerusalem, yielding a butcher's knife, was apprehended by security forces shortly after he fled the scene.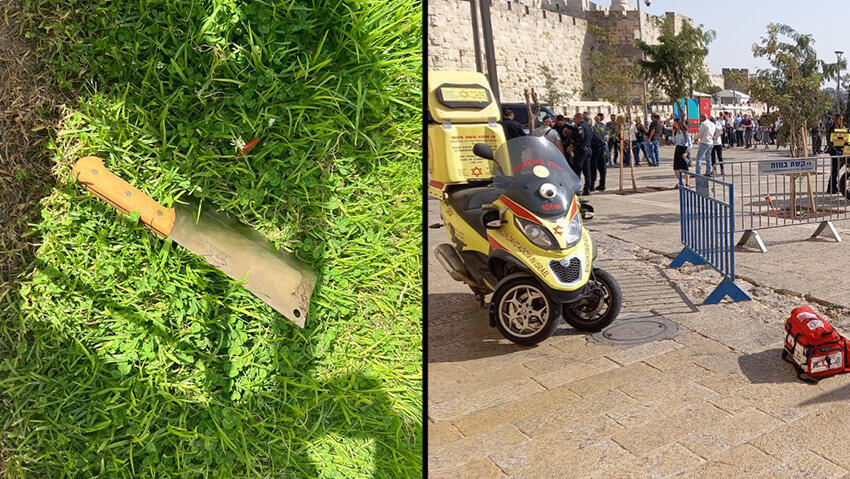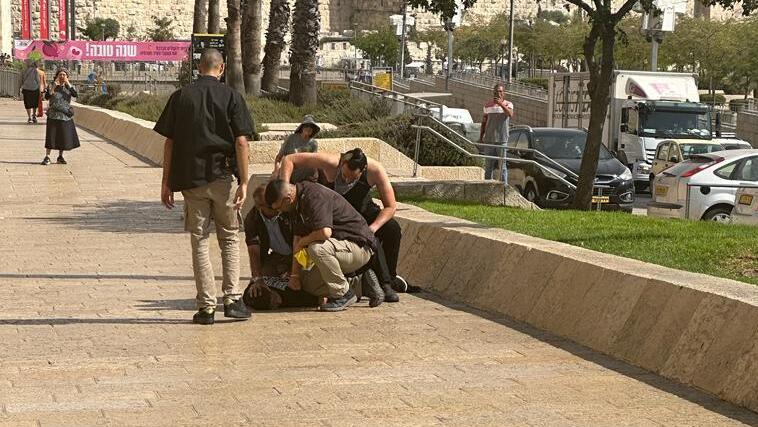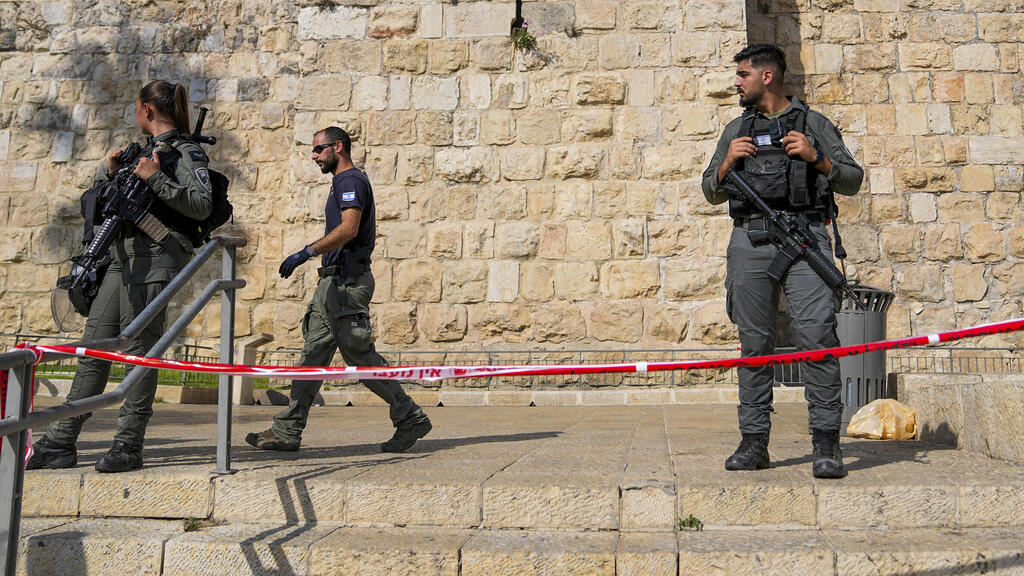 According to the police, a 44-year-old resident of Jenin, attempted to stab a policeman, earlier this week, also in the Old City. The officer, who avoided injury thanks to his flack jacket, pushed the woman to the ground and disarmed her.