Speaking from Tel Aviv, German Chancellor Olaf Scholz Tuesday evening underscored Germany's commitment to Israel's security, citing the lessons his country learned from the Holocaust.
"Germany's history and the responsibility it had for the Holocaust requires us to maintain the security and existence of Israel," he said in a joint press conference with Prime Minister Benjamin Netanyahu.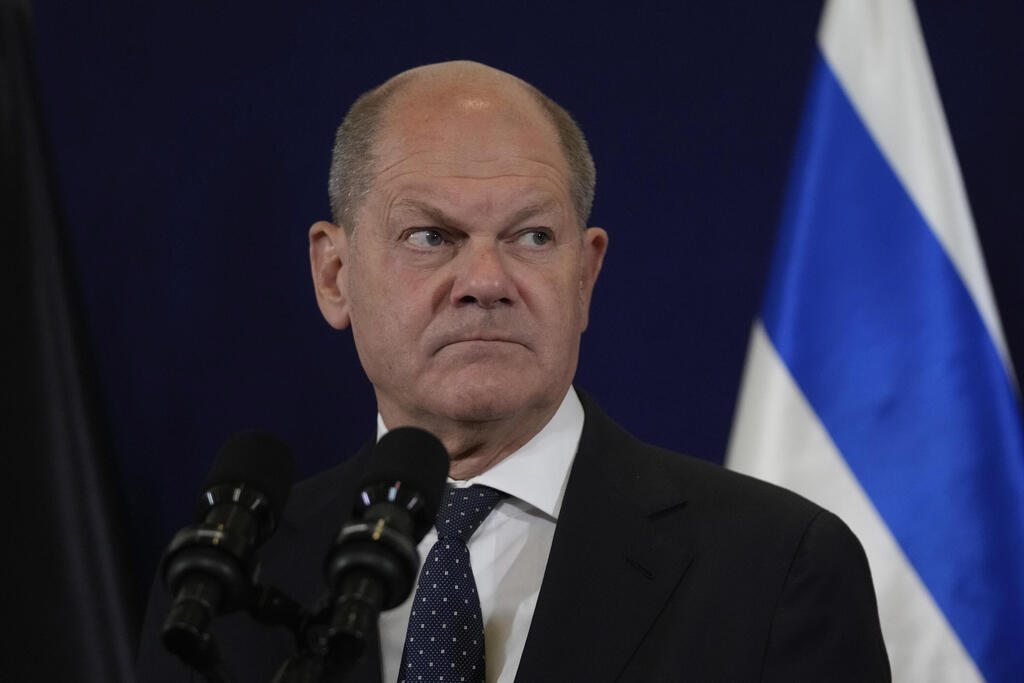 He also stressed that Israel has the right and obligation under international law to protect its civilians and fight terrorism. The chancellor added that the German people shared in the "terrible suffering of all Israelis" in the wake of Hamas's barbaric assault.
Scholz also addressed the humanitarian situation in Gaza. "Israel and Germany, both being democracies and rule-of-law nations, dictate our behavioral patterns. Therefore, even in this dire situation, we aim to address the humanitarian conditions in Gaza. We are not indifferent to Gaza's humanitarian situation, and we discussed with the prime minister ways to alleviate it."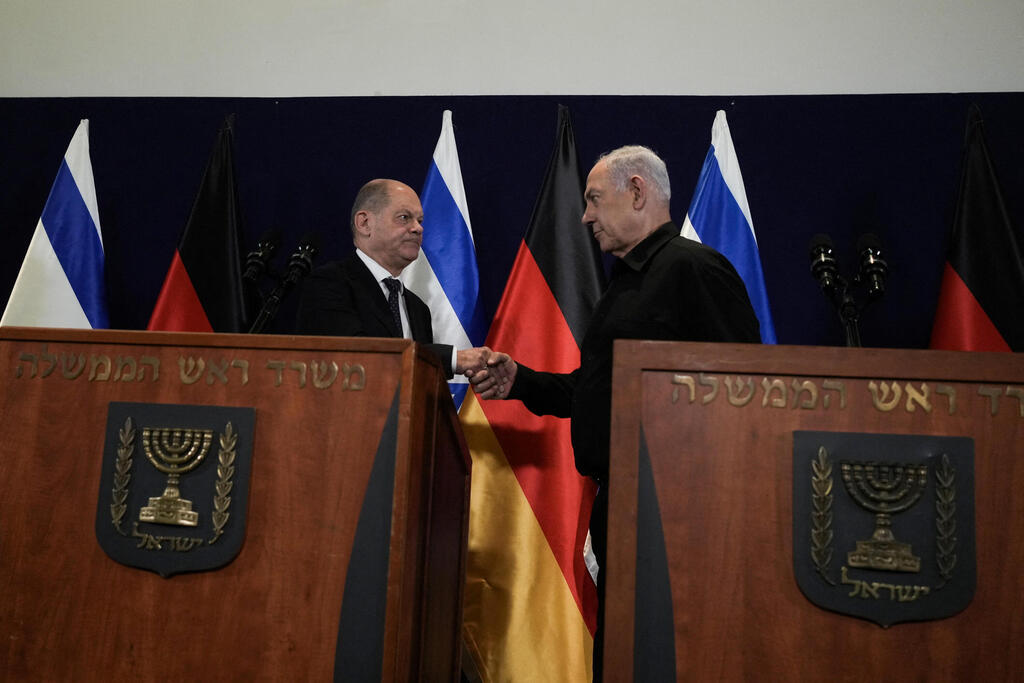 Netanyahu, who spoke before Scholz, said that the Hamas massacre of Israelis on October 7 marks "the worst crimes committed against Jews since the Holocaust"
"Hamas are the new Nazis, Hamas is ISIS, in some instances worse than ISIS," says Netanyahu. "And just as the world united to defeat the Nazis, just as the world united to defeat ISIS, the world has to stand united behind Israel to defeat Hamas."