Israel has been grappling with deep societal divisions for months due to the government's efforts to reform the judiciary and the subsequent protest movement, and the world has taken notice of these growing rifts, including Israel's arch-foe Iran.
A
recent survey
conducted by the University of Maryland, whose findings were released by the think tank Brookings Institution, revealed that Americans' attitudes have been shifting away from Israel.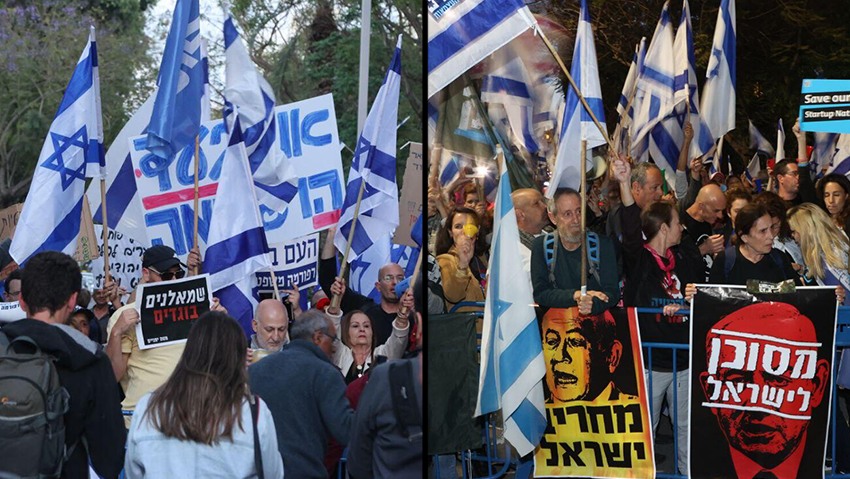 One of the survey questions asked respondents to describe their perception of Israel amid the ongoing political turmoil.
According to pollsters, the number of respondents who said they didn't know was "very high" for an opinion question which "suggests that there is a level of discomfort among respondents in answering this question."
When excluding those who said "I don't know," 44% of Democratic respondents and 20% of Republican respondents said that they considered Israel "A state with segregation similar to apartheid."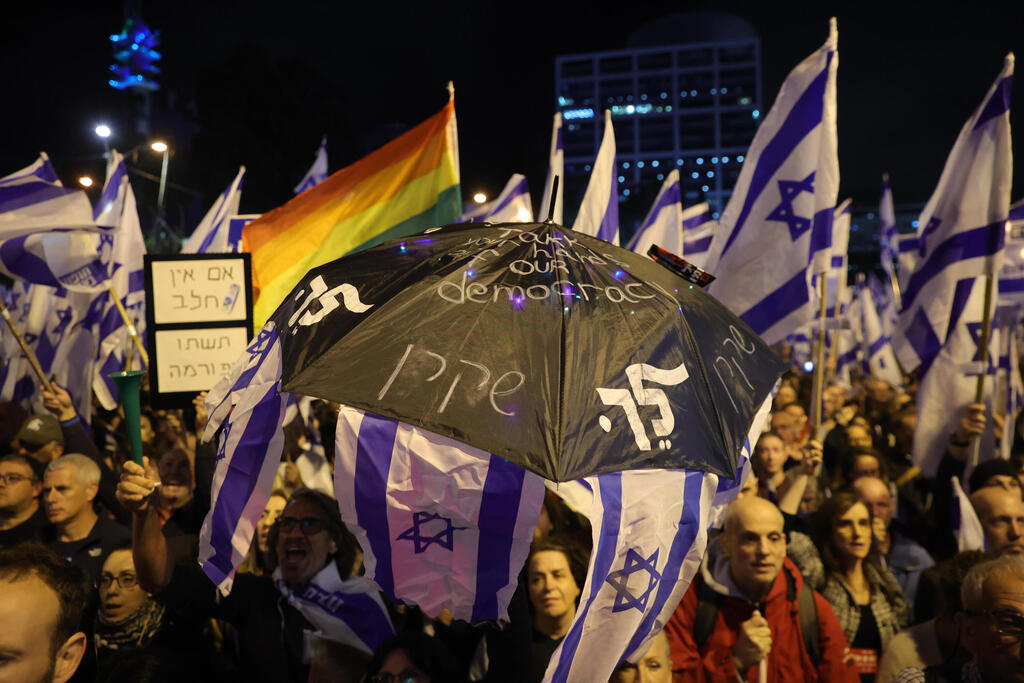 Additionally, 65% of Republican respondents who offered an opinion said that they oppsed the Boycott, Divest, Sanction movement (BDS) against Israel. Among Democrats, a plurality of those who expressed an opinion, 41%, said they supported it, while only 20% said they opposed it.
Pollsters further noted that "The term 'apartheid' appears to have become a common term among many Americans, especially Democrats, and even the BDS movement, which has faced considerable obstacles in the American mainstream, seems to have sizable support among Democrats who expressed their opinion."
Iran's foreign ministry took to Twitter to gloat over the finidings, echoing warnings from Israeli leaders, particularly Prime Minister Benjamin Netanyahu, who have cautioned that the Jewish state's adversaries are closely observing the current events in the country with satisfaction.
"Certainly, if there's freedom of speech against the Zionists, & America is freed from the control of the Zionist lobby, & a more widespread & independent survey is conducted among the American people, more surprising results will be obtained against the nature and existence of the fake Israeli regime," the post read.